So, do you want to download and install the latest version Turbo C++?
Most probably you do.
In this Article, I have shared the download link to Turbo C++ and tutorial about using Turbo  C++.
Before installing Turbo C++ check your System requirements, I have listed system requirements below
System Requirement for Turbo C++
| | |
| --- | --- |
| Operating System | Requirement |
| Windows 10, 8.1 and 8 | No requirements |
| Windows 7, Vista and XP | .NET 4.5 Framework Required |
Install Turbo C++
To install Turbo c++ Follow these steps
Step 1 . download Turbo C++
Click on the button below to download Turbo C++
Download Turbo C++
Step 2. Extract Turbo C++
Open your Download Folder and extract turbocpp-master via WinRAR or any other tool you prefer. Run setup.exe file. Follow the setup instructions and you are good to go.

How to use Turbo C++
Click on Fullscreen Check box to enable the full screen.
Uncheck the check box if you don't want to run in Fullscreen
Finally, click on start turbo C++ button to get started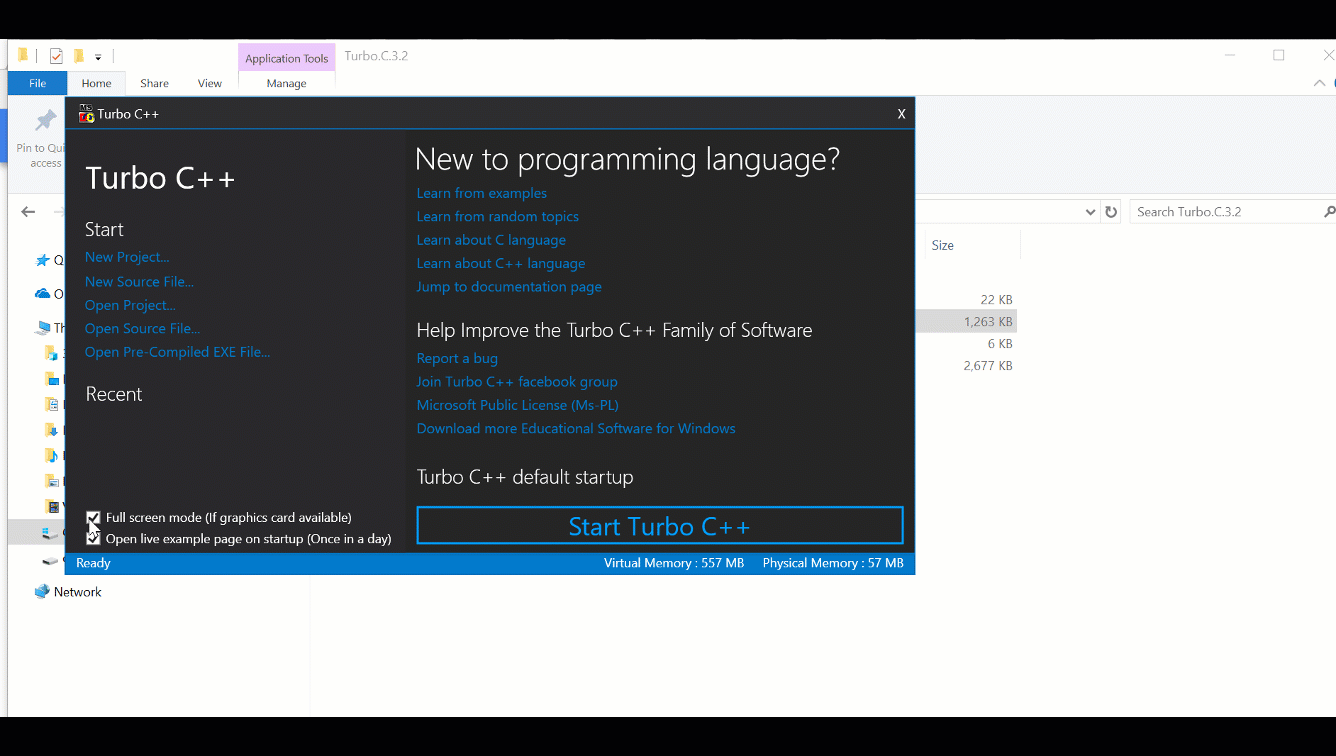 Why Turbo C++?
Turbo C++ is Compact in size and can be easily installed on the operating system of your choice including Windows XP, Windows 7, Windows 8, 8.1 as well in windows 10. Turbo C++ doesn't have any restrictions for installing it as compared modern day compilers.
Alternatives to Turbo C++
Conclusion
Every article can be made better please leave your valuable feedback and suggestions to improve the quality of our articles. if you face any problems installing and setting up Turbo C++ than comment below, we will surely help you.
Peace!