Finding the right tools for creating impressive video content can be an issue, but then you do manage to create great videos anyways. However, finding a perfect video hosting and distribution platform to get those awesome video content out there can be even more pain.
Like you, we also share an enthusiasm for video content and have had a fair share of frustrations with professional video hosting and distribution.
Hence, we decided to research available platforms, and we found a handful of free and paid video hosting platforms, that we are willing to share with you
So, to make it a whole lot easier for you here's our curated list of 20 Awesome Video Hosting and Distribution Platforms to start doing it like a professional.
1.


Swarmify SmartVideo is a professional clutter-free video hosting platform. It is currently giving the very popular YouTube a run for the money and the audience. What can I say?
While it has a lot of features similar to YouTube, it also offers a buffer-free and stall-proof video playback.
Additionally, it seamlessly fetches, converts, encodes, and stores your YouTube videos on its network.
More so, it features three paid plans starting at $27/month.
Pros:
It offers a clutter-free and ad-free player without distractions
Also, it features buffer-free and stall-proof playback
It optimizes video encoding for different devices
The installation is pretty easy
Additionally, it has a WordPress plugin.
2.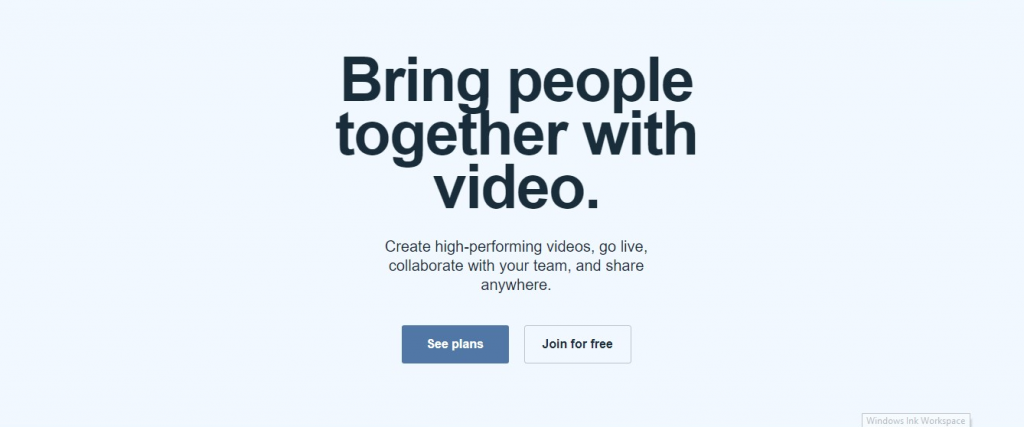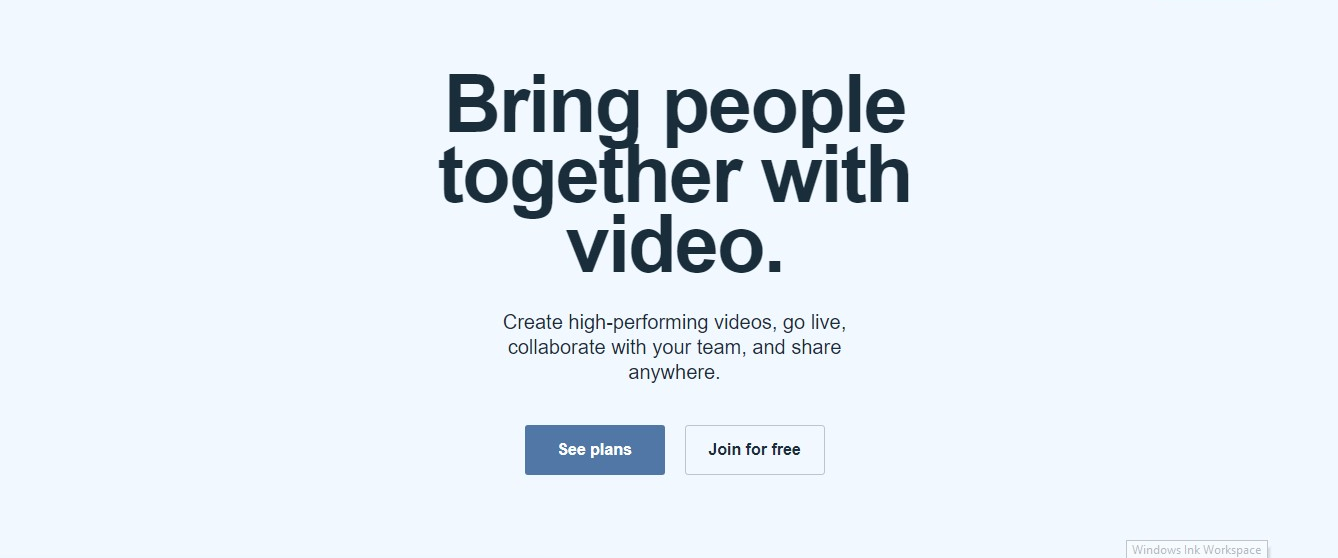 Again, this is a video creation platform that lets you create videos for sharing on any platform or medium.
More so, you can remotely collaborate with your team on projects.
Although you can signup for free, there are paid plans starting from $7/month, billed annually. You can also have a 30-day free trial of the paid plans to decide if it's worth your money.
pros:
It features Google analytics for Business and Premium plans
There's unlimited streaming with the premium plan, also
It is ad-free.
Also, it offers unrestricted video size for upload.
3.


Could there be someone out there who hasn't heard about YouTube? Well, the name YouTube almost always pop up when you mention online video or streaming.
Still, one of the most used, free video hosting platforms, YouTube, provides more services and tools than just video hosting.
With over one billion views each day and over 300 hours of video uploaded every minute.

-YouTube.
Meanwhile, it offers affiliate tools that let creators on the platform to create contents that convert and earn money doing it.
Also, it has one of the most sophisticated video encoding systems and offers excellent playback.
Despite all the wonderful features, the constant off-brand suggestions and autoplay feature takes your viewers' attention away from your content.
Pros:
YouTube has a creator studio
It offers no ads and downloads with Premium
More so, it is SEO facing
It only restricts video upload sizes higher than 128gb.
Also, it offers excellent analytics.
It's free
4.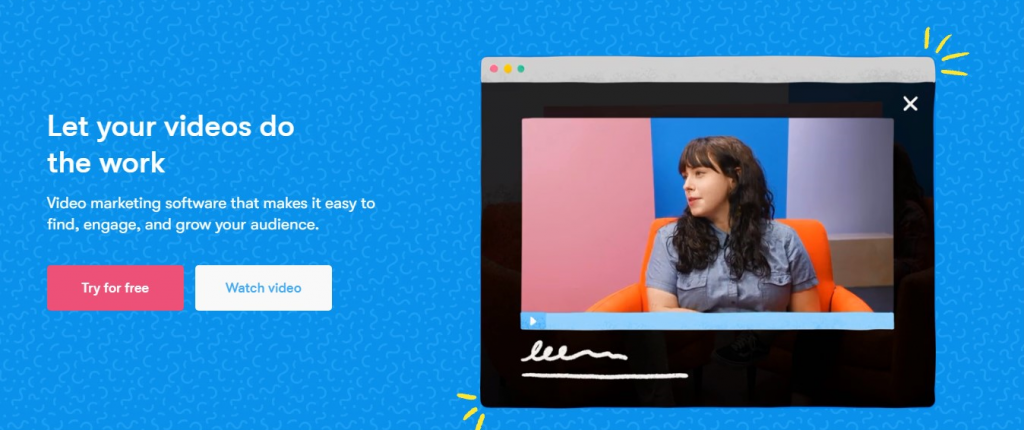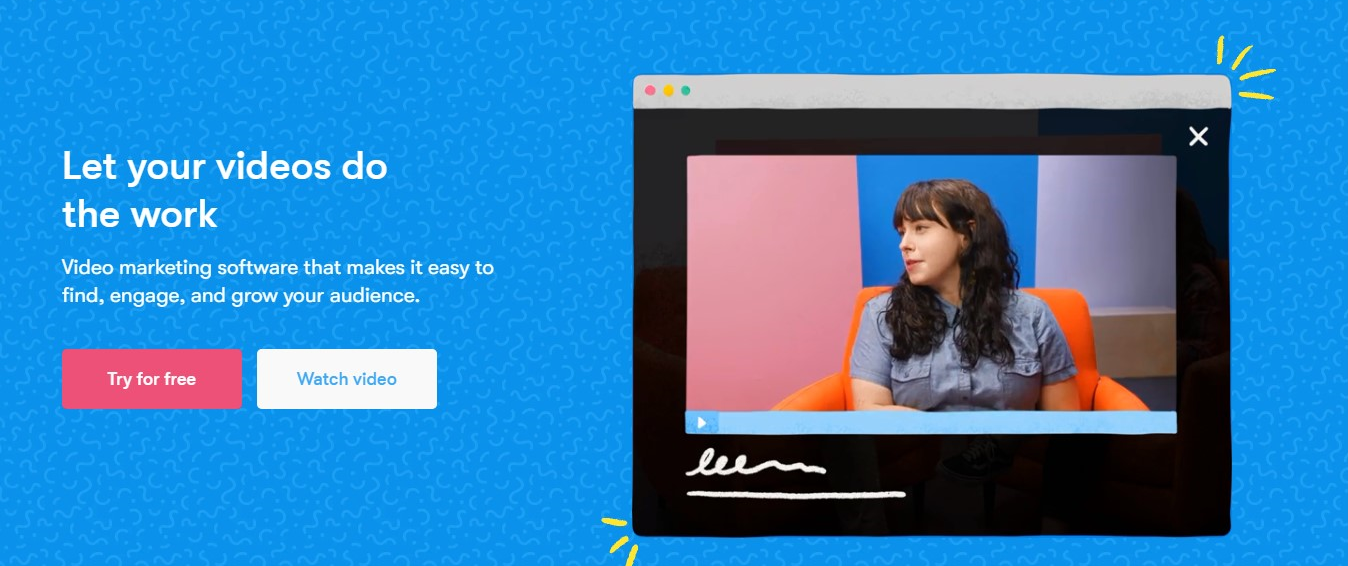 Wistia is a video marketing and hosting platform, offering features similar to other video hosting platforms.
Also, Wistia offers excellent tools for creating and building your brand with impressive videos.
However, they boast of fast, uninterrupted viewing experience on their platform.
While Wistia offers a free trial for its products, the plan pricing starts at $99/month. It also allows A/B testing.
Pros:
It offers beneficial insights for sharpening your decision making
Additionally, it features excellent SEO tools
Wistia include tools for creating lead-converting ads
It has a fully customizable player
It supports the integration of other tools
More so, it has very interactive video tools, like call-to-actions
5.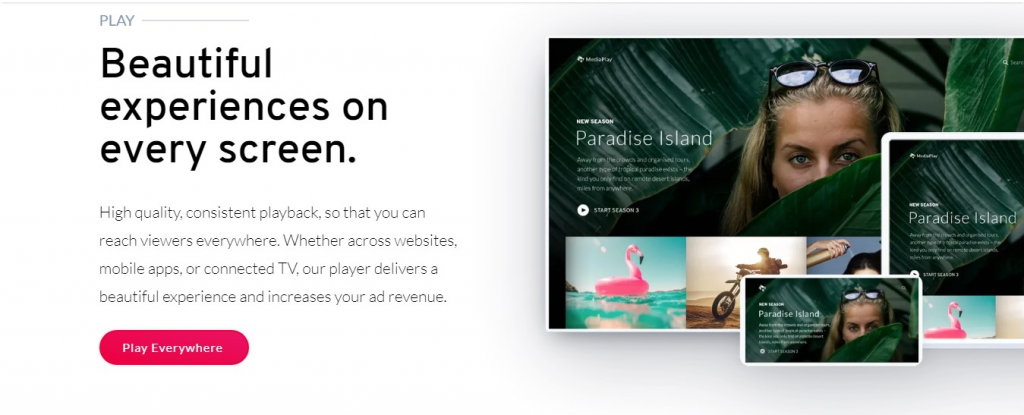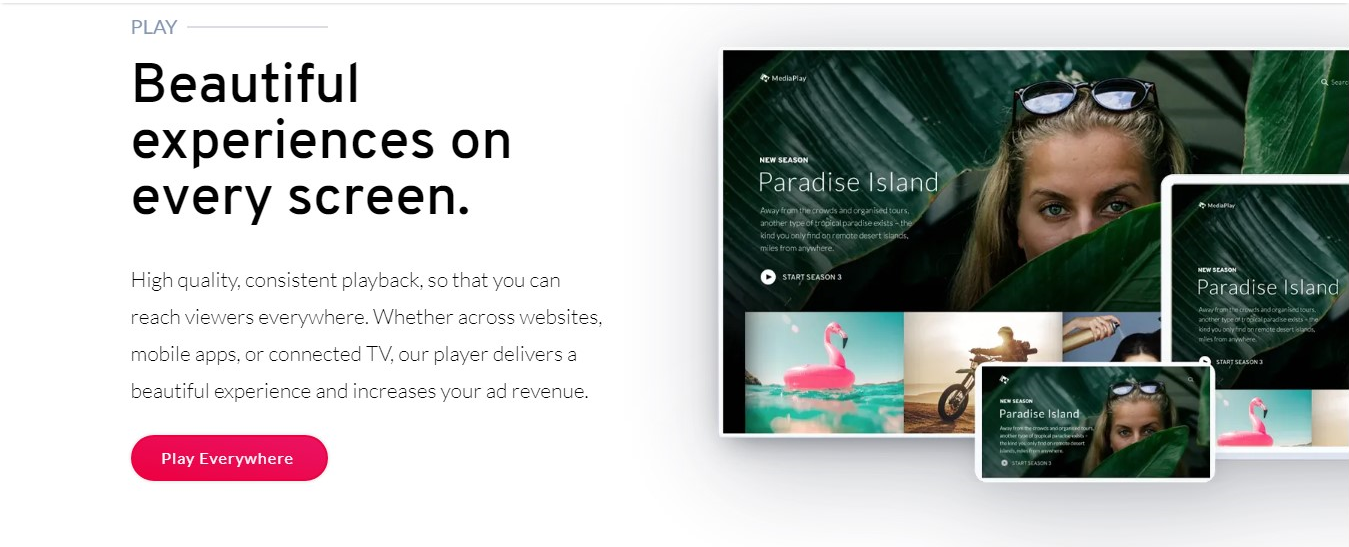 Another video hosting platform to look out for is the JW Player. It prides itself on having a super-fast player that renders seamlessly on every screen.
Also, the platform lets you create impressive videos that can be viewed from anywhere while offering valuable analytics.
The paid plan starts at $10/month, though it has a free developer plan.
However, it brings more innovation and flexibility to the video business.
Pros:
It has an HTML5 player with DRM playback
Also, it features live streaming and real-time analytics\
It has JavaScript API
More so, it offers multi-bitrate HD encoding
6.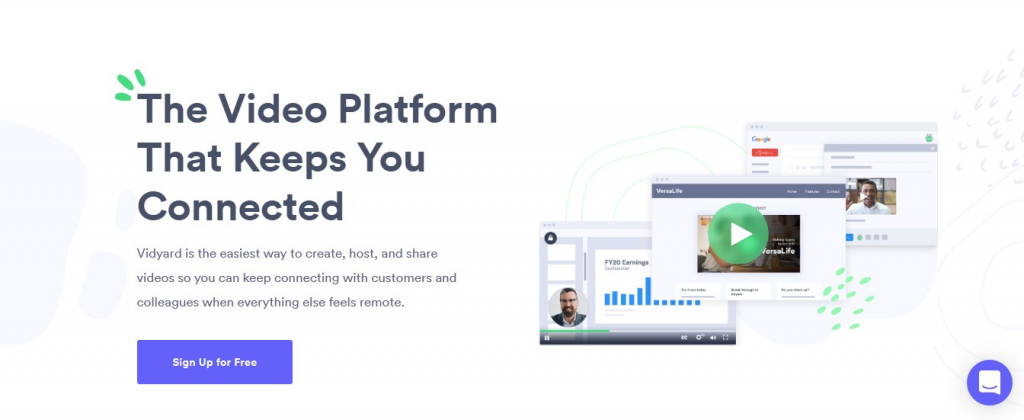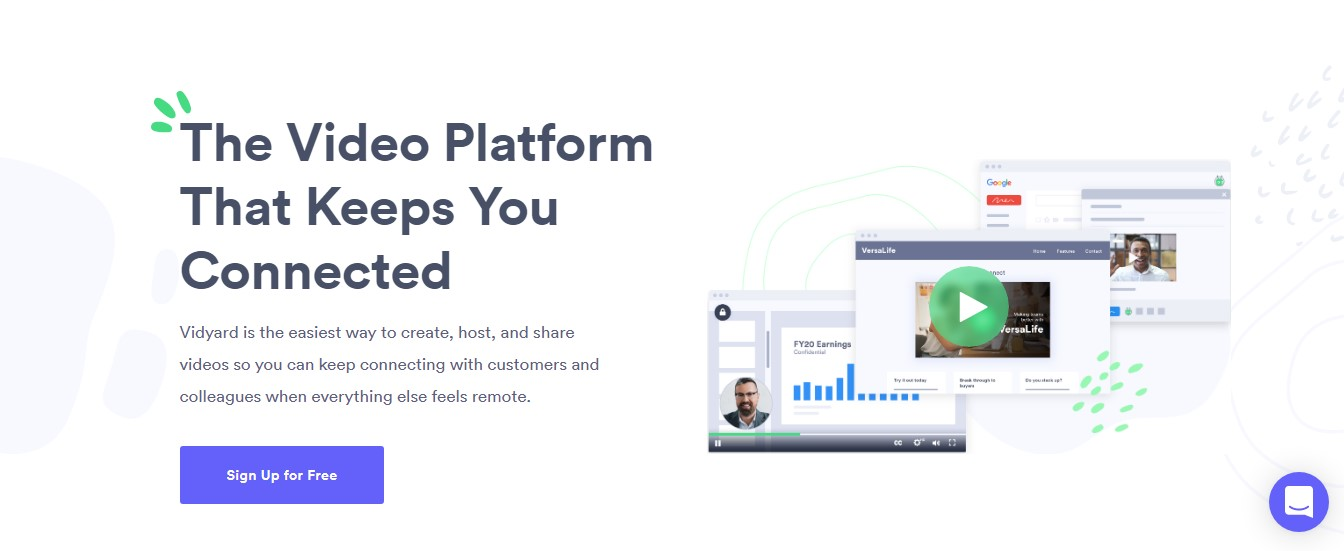 Quite similar to Wistia with business-facing, and offering excellent video hosting, still, is Vidyard. You certainly must have heard about them.
It also lets you share your high definition videos hosted on its platform for hassle-free viewing from anywhere in the world.
Additionally, it lets you upload, download, share, and store an unlimited amount of videos without restrictions.
Also, Vidyard offers a free signup package as well as paid plans from $15/month (billed annually).
Pros:
It allows video personalization
It also features A/B testing
Vidyard offers SEO and analytics tools
Additionally, it has a fully customizable player
More so, it features interactive call-to-actions.
7.


A video hosting platform without which this list would be incomplete.
Brightcove claims to have the fastest HTML5 player in the video hosting niche.
However, it provides users a wide range of options to get the best of video from marketing to enterprise and monetization.
Also, Brightcove offers plans based on use. So, you can find a more fitting paid plan based on your goals and needs.
So you can start a free trial, and if you find it worth your money (would be), you can contact them for the pricing.
Pros:
It supports server-your ad integration
Also, it offers super stable and robust live streaming
It prides in having the fastest HTML5 player
Additionally, it integrates with several tools like HubSpot
It has excellent video analytics.
8.


iPlayerHD says on its website
"Stop giving YouTube your Customers and your Data…"

-iPlayerHD
It boasts about having better user-friendly services that YouTube.
This video hosting platform is more poised to deliver the best tools for creating impressive videos while removing distractions for your viewers (ad and suggestion-free).
Pros:
It is ad-free and video suggestion-free
Also, it offers interactive tools
It provides support to users
More so, it features a fully customizable player.
9.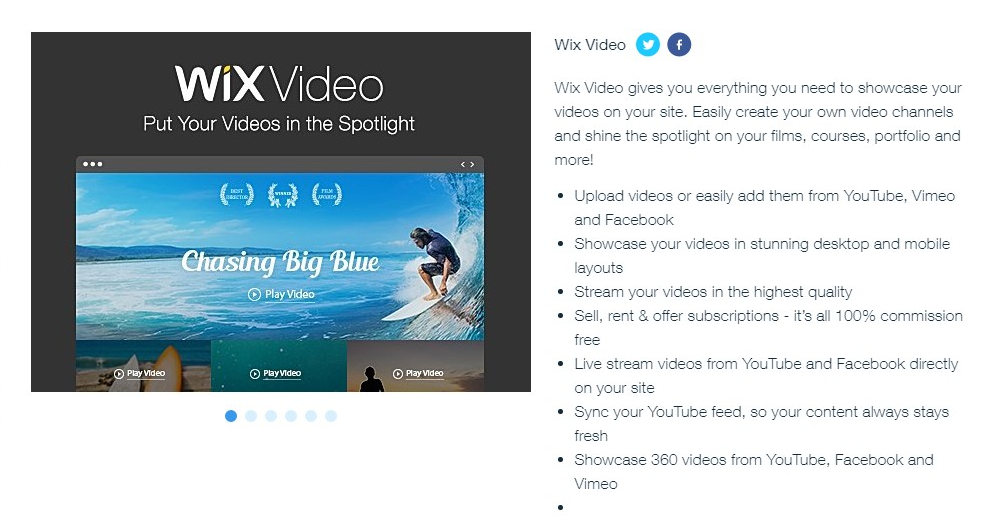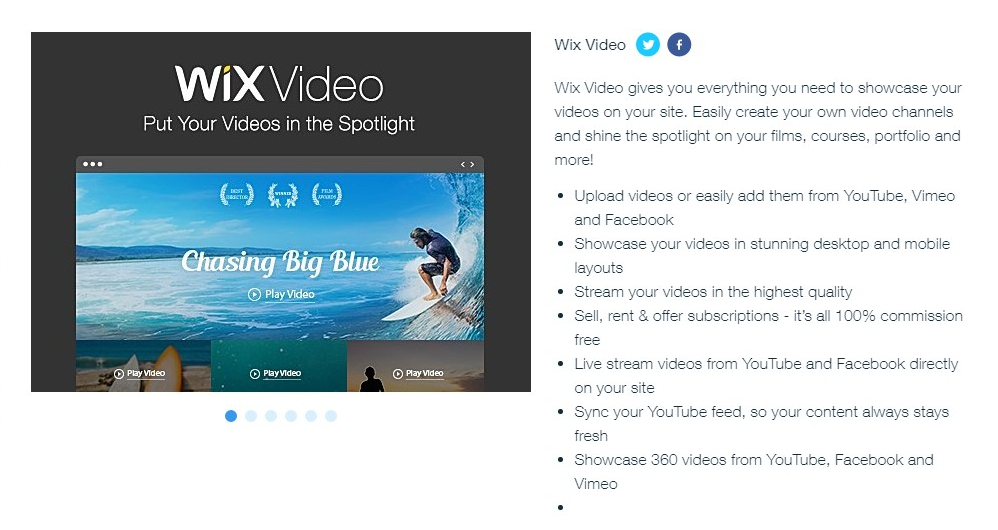 Wix Video provides a free and easy way to host your videos while making money from them.
However, it allows you to sync your YouTube channel so that you can have your videos updated to your website automatically. Could it be any better?
Pros:
It is more poised for websites
It also offer commission-free sales
However, is a free host
More so, it is mobile-optimized
10.


And it keeps getting better! Meet SproutVideo.SproutVideo is a robust, powerful, and user-friendly professional video hosting platform.
The pricing starts at $24.99/month, however, you a The
Pros:
It features a fully customizable player
Also, it offers UltraHD live streaming
It provides extensive privacy and security options
SproutVideo also has insightful analytics.
11.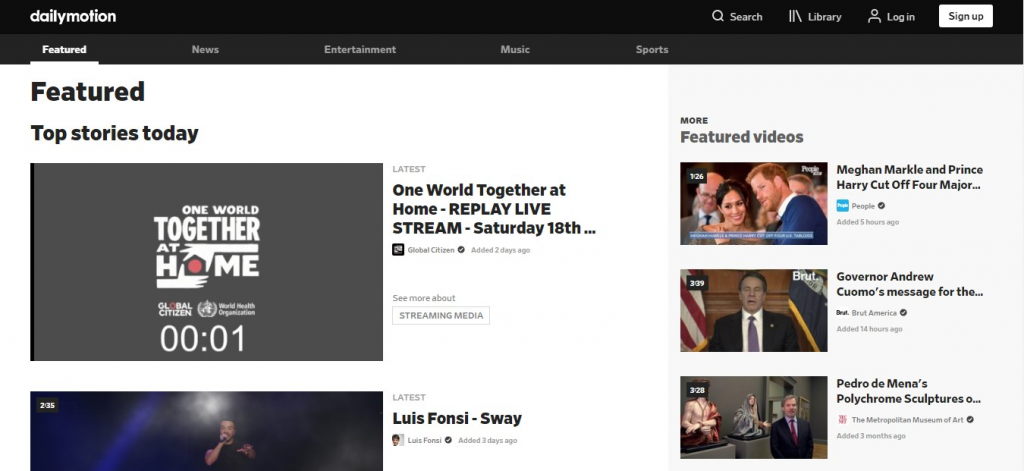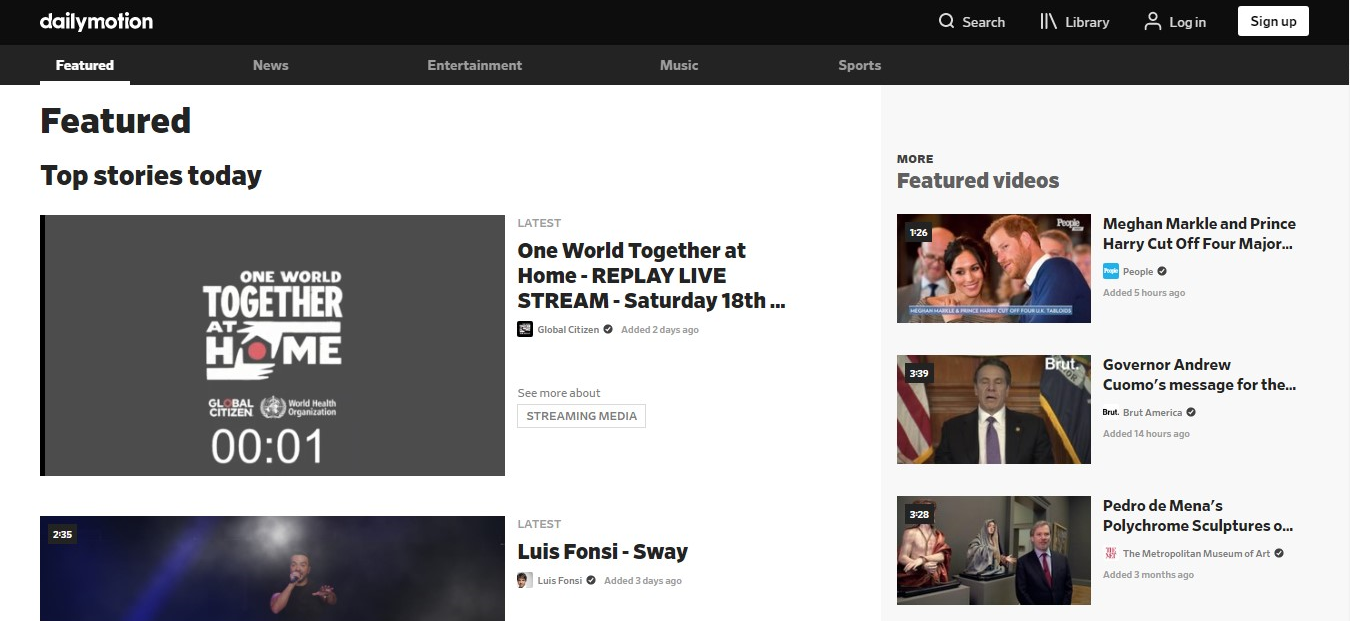 DailyMotion, of all the previously mentioned video hosting platform, has the most similarity with YouTube. So, it is equally not ad-free.
It allows you to create, store, host, and equally monetize your videos.
Also, it lets you get your videos straight to your website by code embedding. You can only upload videos less than 2GB and not more than 60 minutes on this platform.
More so, it has a free version and paid plans as well.
Pros:
Videos form DailyMotion ar easy to embed
It makes monetization hassle-free
Also, it offers a good engagement and subscription base.1
12.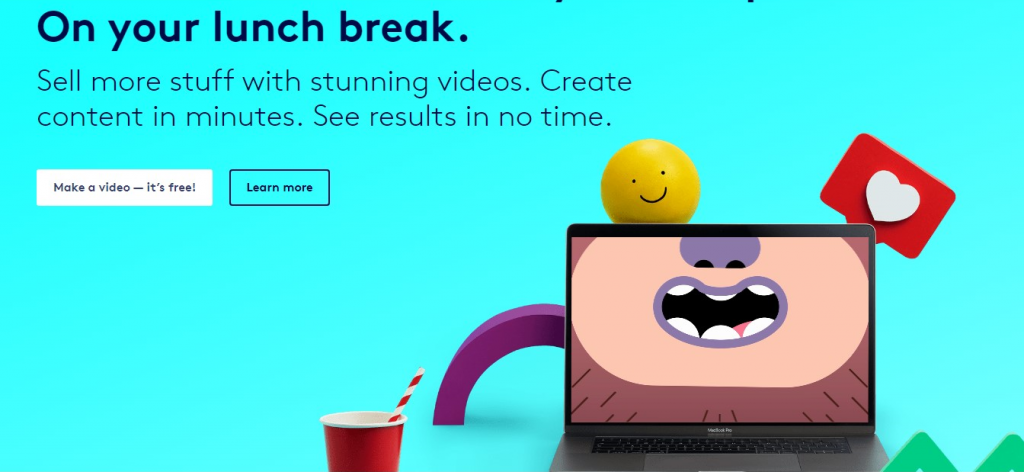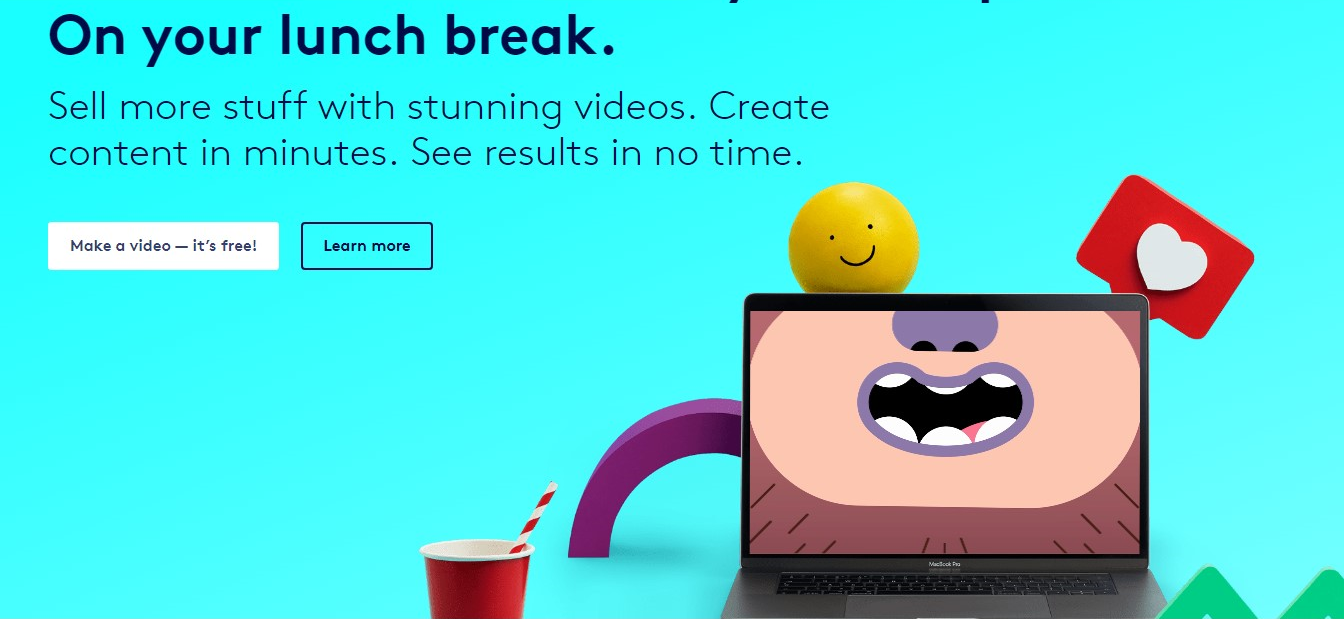 Biteable brings to the table less handling and huge time-saving functionality.
More so, it allows you to create, edit, store, and share your high definition videos in no time. You can update the videos to your website by embedding the code generated for them on Biteable.
You can start using Biteable for free. However, paid plans start from $15/month.
Pros:
It is super-easy to use
Additionally, it offers a lot of templates.
13.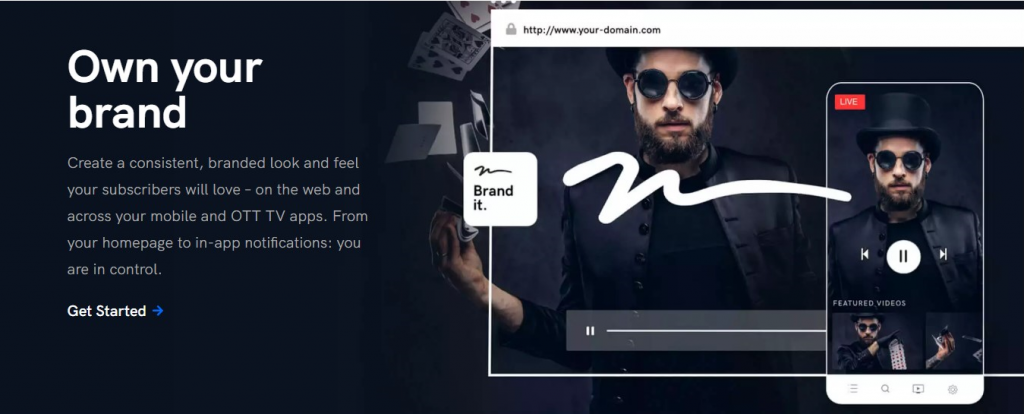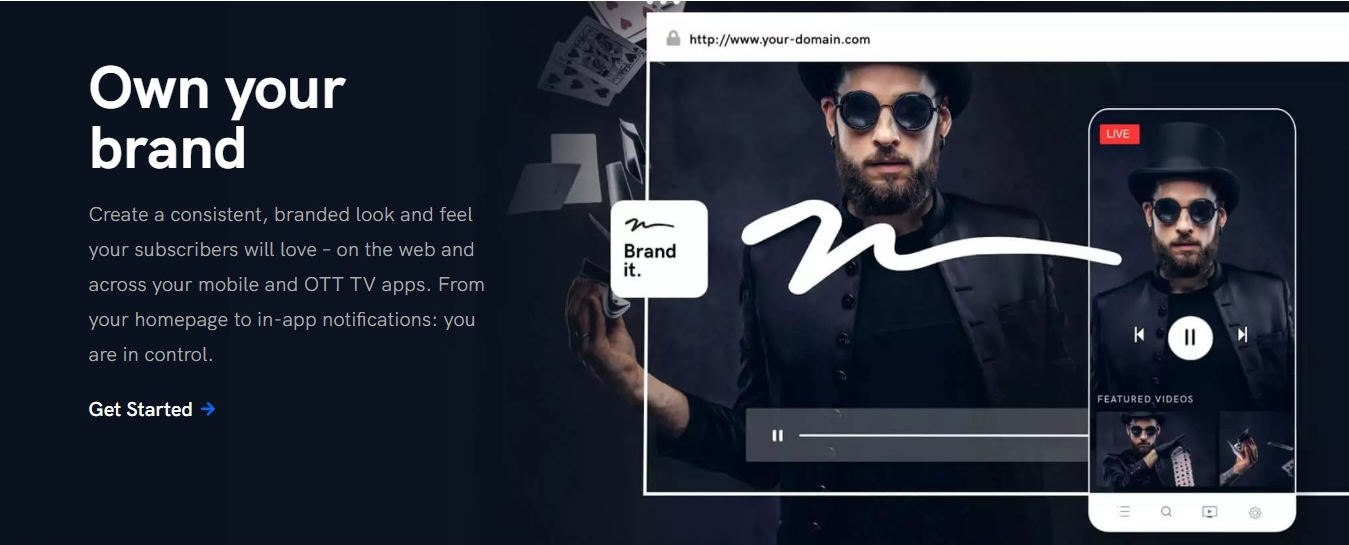 Uscreen is a video hosting and distribution platform. It provides the tools for creating, hosting, and sharing your videos across available OTT apps.
Similarly, it lets you grow a subscription base, with integrated analytics and payment platforms.
Also, the basic plan pricing starts at $99/month. However, you can start with the free trial.
Pros:
It offers fully customizable websites and themes
Also, it allows monetization
It supports full-scale distribution of videos on web and OTT Tv apps
More so, it offers robust analytics and integrations.
14.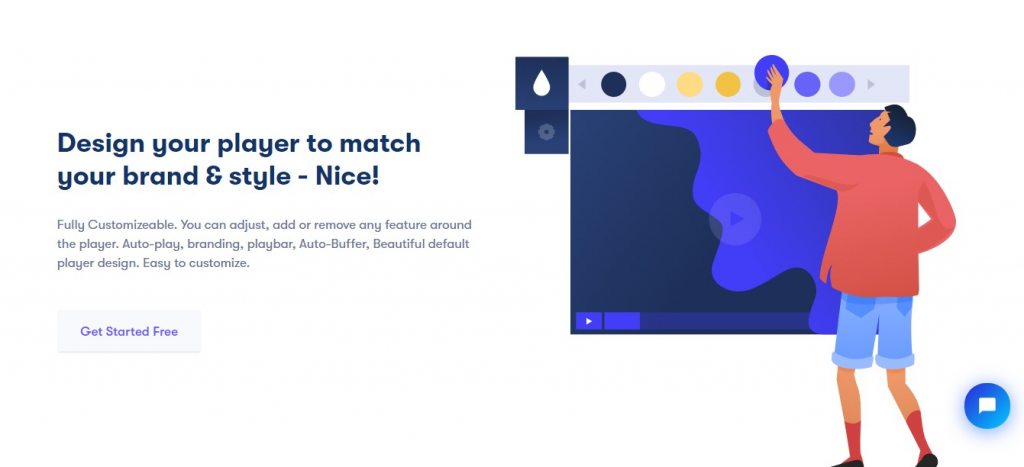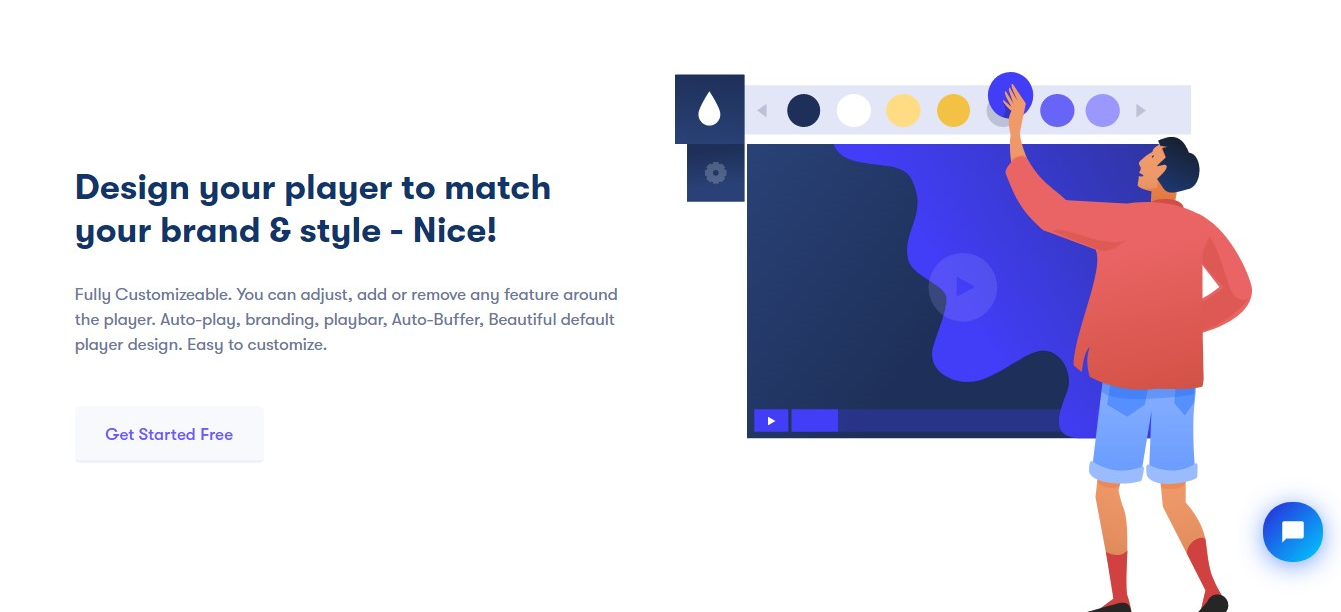 "Lightning-fast video streaming Because who has time to wait…"

– Vidello
Vidello is a stable, robust, and powerful video hosting platform that offers super-fast video streaming functionalities.
While you can start with a free trial, the paid plans start at $29/month.
Pros:
Now integrates Google analytics
It offers fast video streaming
Also, it automatically Search Engine Optimizes your video using JSON meta-data
It lets you design your player
15.

VdoCipher is an excellent video hosting platform, with a uniqueness for the e-learning niche as it doesn't let your audience download your videos.
Also, it prevents piracy and offers a lot of elements to get your videos rolling out in no time. However, the pricing starts at $129/year.
Pros:
It has a DRM encryption for video streaming (Hollywood Grade Encryption)
It also has a smart HTML5 player and an offline app
Videos have watermarks to prevent screen-capturing
More so, It supports about 6 mins playback time using Amazon AWS server and CDN infrastructure.
It implements APIs and SDKs
There are plugins for WordPress
16.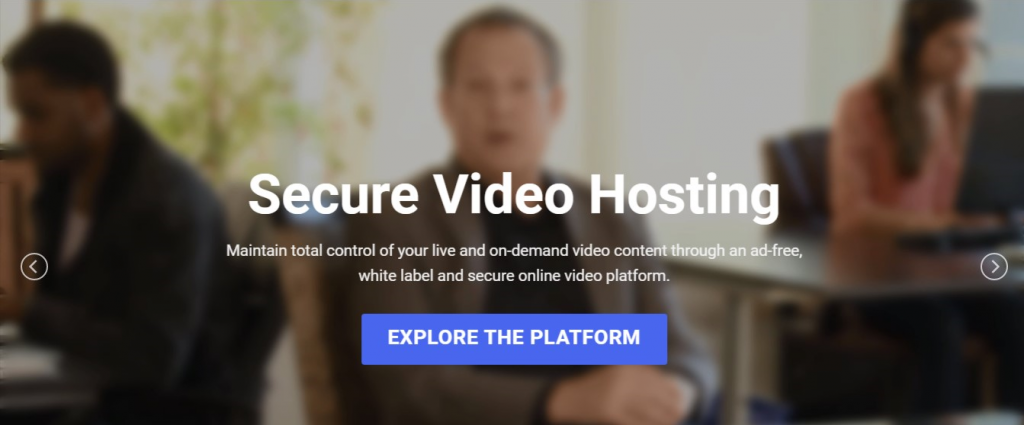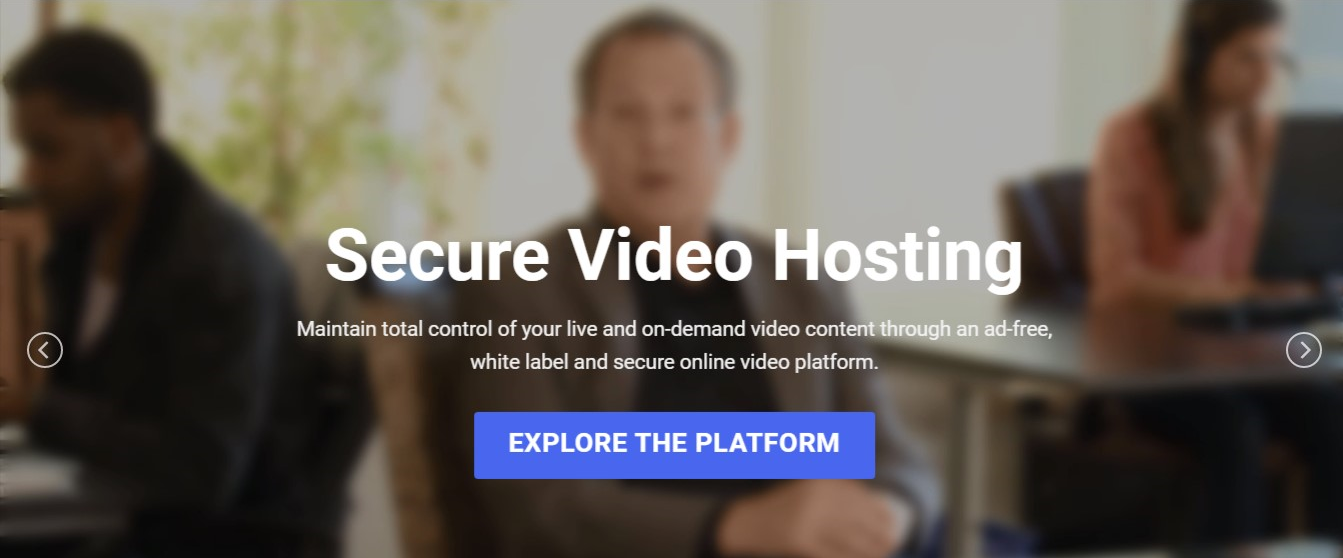 Dacast after acquiring another video hosting platform, Vzaar, improves its functionalities to offer secure video hosting and distribution.
It prides in its robust video hosting and reliably fast and secure streaming using AKAMAI CDN infrastructure.
However, it has a complex pricing that starts with $19/month billed annually.
Pros:
It offers secure streaming using the AKAMAI CDN infrastructure
Also, it features secure video hosting
It has a smart all-device HTML5 player
However, it integrates seamlessly using APIs
17.

One of the most widely used WordPress plugin, Jetpack, features a robust and powerful video hosting functionality in the paid version.
Jetpack Video offers amazing functionalities that let you host your videos independent of your website and still embed them. It saves you storage space and website speed.
However, Jetpack Video is a functionality in the Jetpack Premium version and the pricing is at $9/month.
Pros:
it is for WordPress
It is ad-free
Also, the player is fully customizable
Additionally, it offers unlimited video hosting
18.


Despite its position in the numbering here, do not mistake Hippo Video for less.
Hippo Video, besides being a video hosting platform, is also an excellent video marketing tool.
Additionally, it features professional tools for creating brand videos that convert leads. It has a free version but offers more features from $15/month billed quarterly.
Pros:
It offers in-video call-to-actions
As well, it provides all-around user support
It also offers real-time video analytics and insights
More so, it integrates with other tools
19.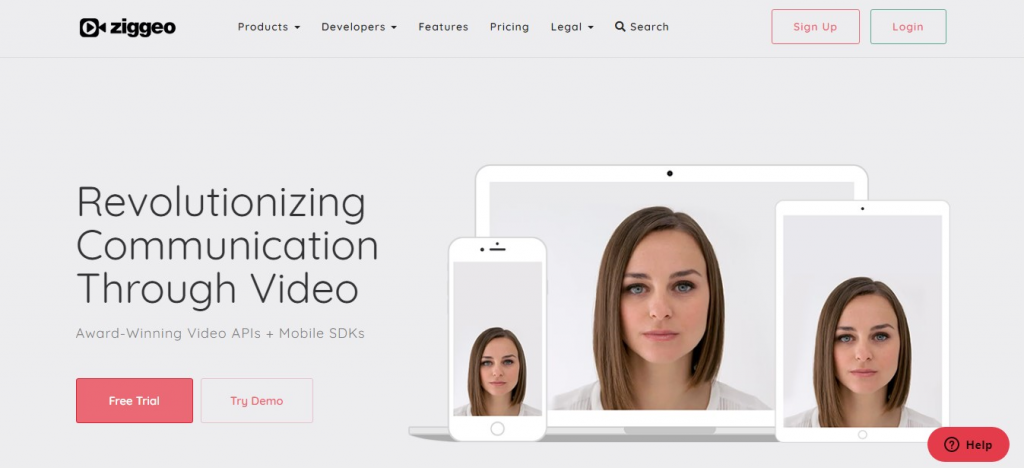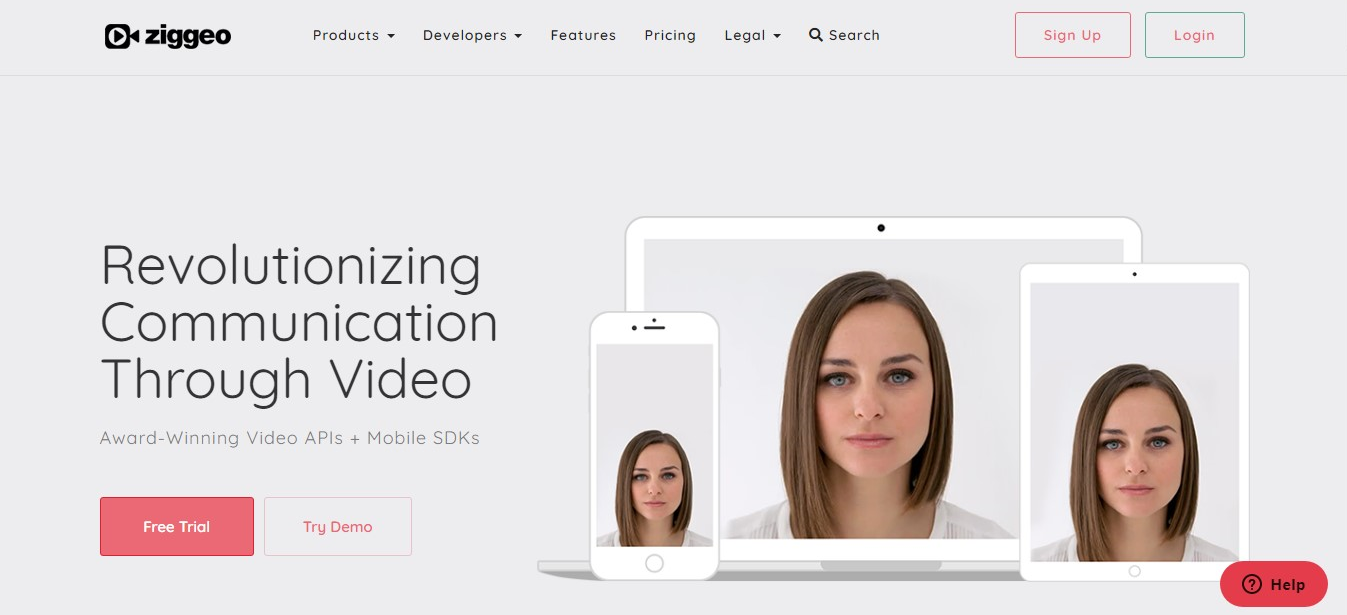 Ziggeo is a platform that can not go unmentioned on this list. It is a cross-browser and cross-platform software that offers video recording, streaming, and hosting to users, like you, to create and distribute incredible video content.
However, it also features recording playback, while letting you download your videos in ay resolution you desire.
Additionally, it has three pricing plans that start at $99/month, and you can have a 30-day free trial.
Pros:
It features video-recording with phone cameras ad camcorders that is embedded
It offers a super-fast Content Distribution Network (CDN)
Also, it has web-client JavaScript API, as well as mobile client SDKs for Android and IOS devices.
Additionally, it features seamless integration with Google Drive, DropBox, and WordPress.
20.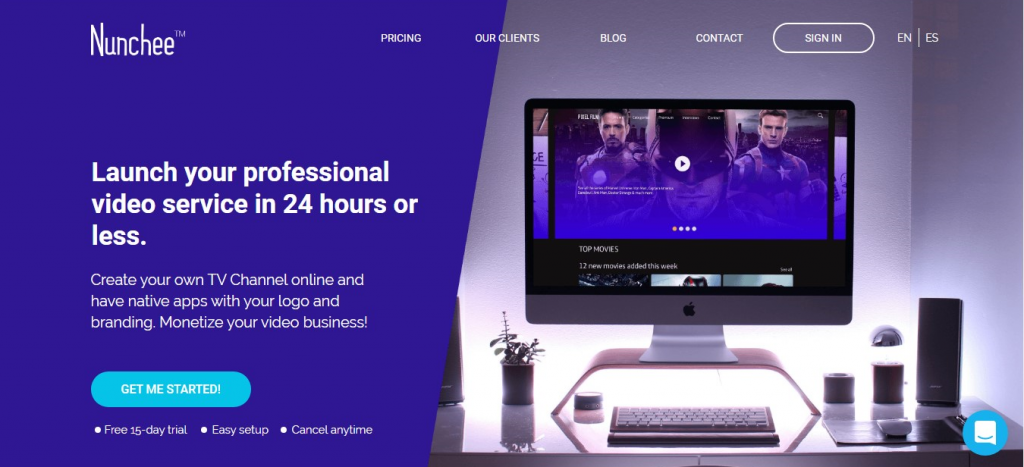 Nunchee, with its features, is an irreplaceable platform that lets media creators to build video content, host, and present tools to manage their services.
Also, Nunchee lets you create and launch your video website alongside branded apps for increased distribution of custom video content while monetizing it.
Pros:
It features an App-builder that lets you configure and brand your own OTT content services
Also, it supports live video streaming
It lets you monetize your videos wholely
Overall, it doesn't require coding.
Next Step
And that is the curated list of 20 Video Hosting and Video Creation Platforms just for you.
Now, it's over to you. Finding what suits you and your brand is not to be put in a commonplace. So, use the free-trials and free-versions before committing your money.
However, you should check out ProvideoFactory for your royalty-free stock high definition footages and clips.
More so, you don't want to miss out on InVideo's awesome offerings of unique templates for creating videos to resonate with your audience across different platforms.
So, check out the features below and start creating and hosting your videos like a professional.

While the platform offers a free download of 4K, HD, and custom videos, you can have access to the free footage after subscribing.
Additionally, there are three available plans starting at $299/year, but it's at $149/year with their current 50% discount.
Pros:
It features curated content
Also, it offers variety in videos
It gives a royalty-free license on subscription
More so, it allows unlimited video downloads.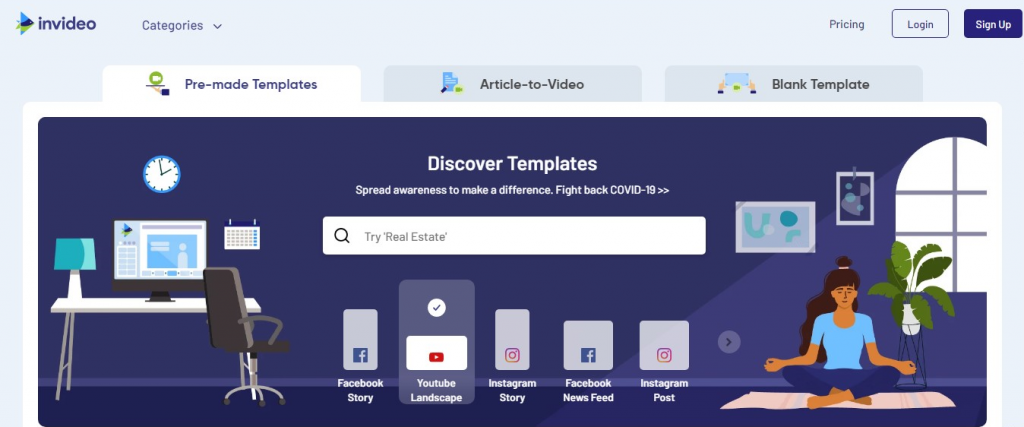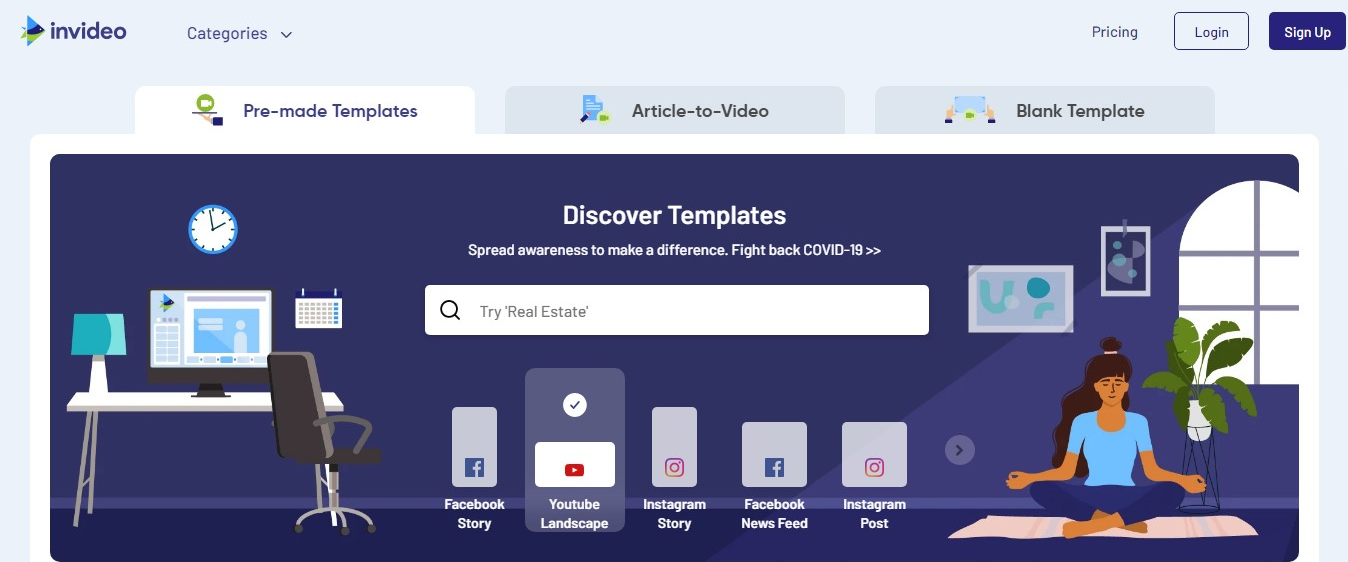 InVideo offers a lot of templates for creating converting videos for different platforms.
Also, you can create a free account and get premium features from $10/month.
Pros:
It features a wide range of templates
Also, it offers an article-to-video tool
There's an active community support
Until next time, keep creating and keep sharing! And don't forget to subscribe to Dunebook's Free Email Updates!