As a react developer, building your Admin Template from scratch can be quite stressful and time-consuming. This list contains some of the best Admin templates for any Admin interface you might want to build.
These admin templates are packed with important features divided into Components, widgets. Another important aspect is the User Interface design, they are high-quality designs, No matter your design preferences or choice, There is something for you.
These templates come with a quite explanatory description, it is however necessary that you check the demo so as to get a visual understanding of the template and be sure which is best for your project.
MaterialPro React Redux Hooks Admin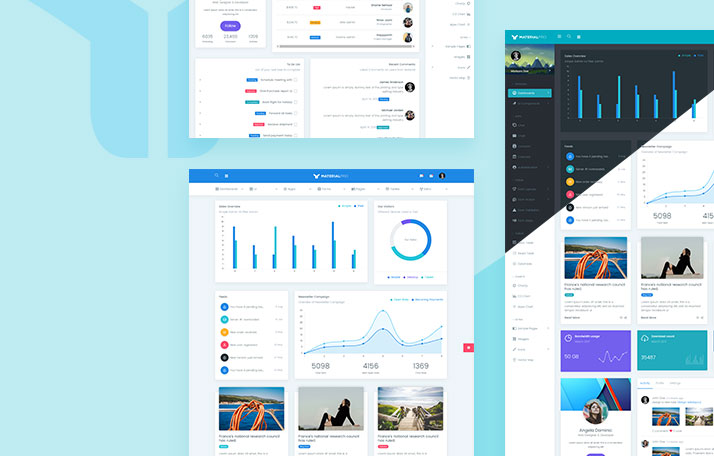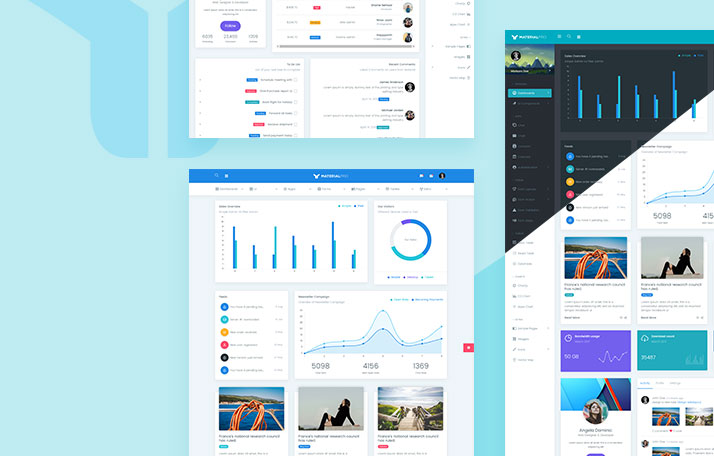 MaterialPro React Redux Hooks Admin comes with 5 different demos to choose from.
With multiple demos available, You get the full picture of what MaterialPro looks like. it provides you with a lot of components, elements, widget and ready to use plugins. This template is designed to be highly applicable to retail weather analytics, weather forecast and alikes.
This template comes with pre-defined color schemes and since it is premium, They offer a one year support and Lifetime access to new updates.
Xtreme React Redux Hooks Admin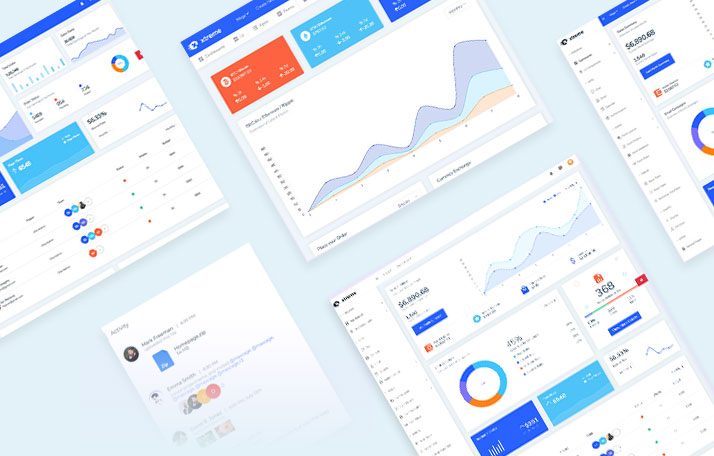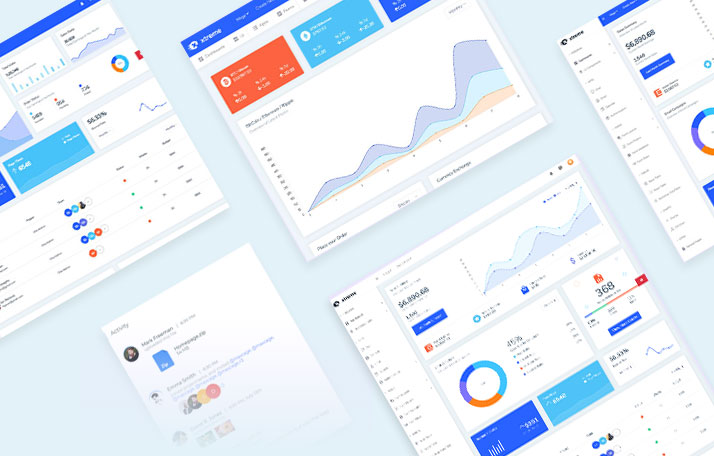 Xtreme React Redux Hooks Admin comes in both free and paid versions, It is comes with sheer ease of use, high performance, and responsiveness.
This template is designed with plugins and configurations that perfectly fits together in creating powerful pages, It also comes with a lot of icons and a full detailed documentation for easy set up.
WrapKit React Lite UI Kit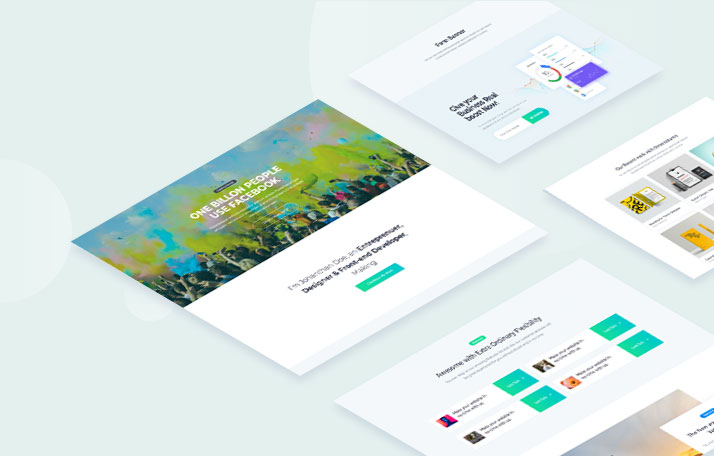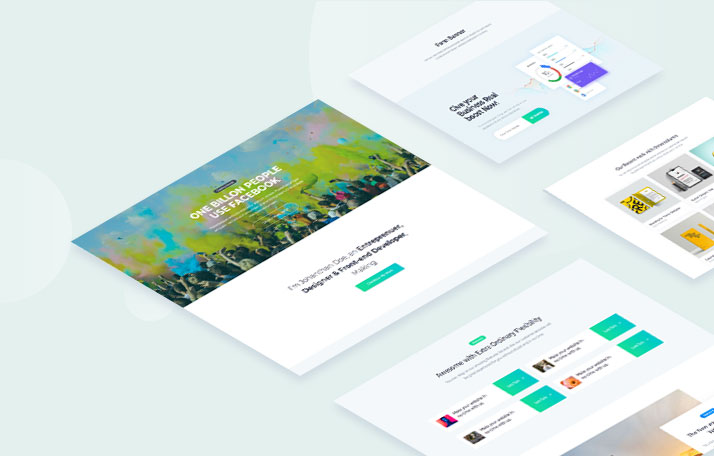 WrapKit React Lite UI Kit is a free template that you can use to create landing pages, homepages and more. With ready to use blocks, you can achieve aesthetics and great designs. Built on Reactstrap, this template is seo-friendly and uses google fonts
Monster React Hooks Admin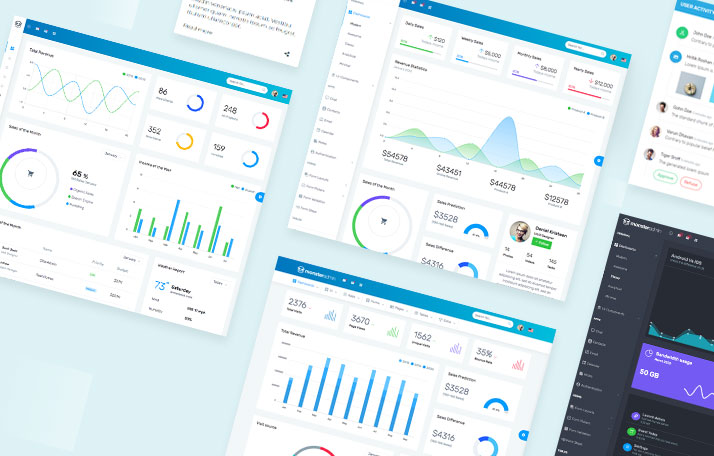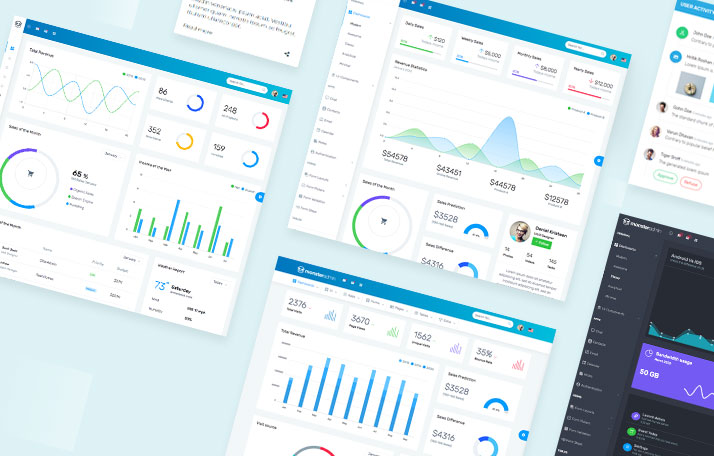 Monster React Hooks Admin is an easy to customize template that comes with ready to use components with 5 different dashboard types, light and dark variations, tables, forms, etc.
This template can also be used for backend UI. It also comes with one year free support and there is no free version.
Monster React Admin Lite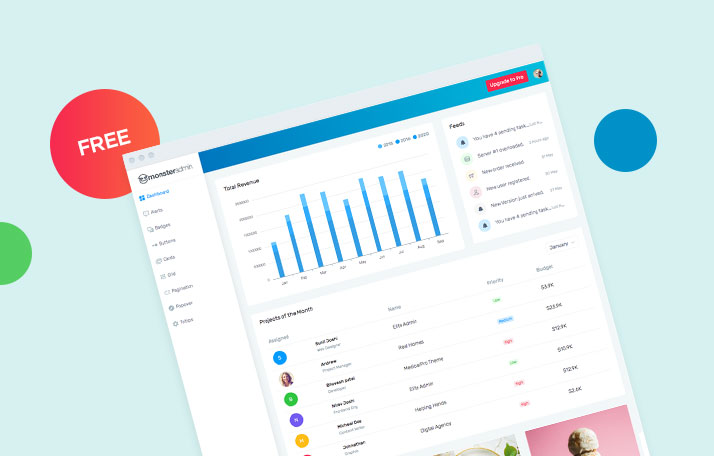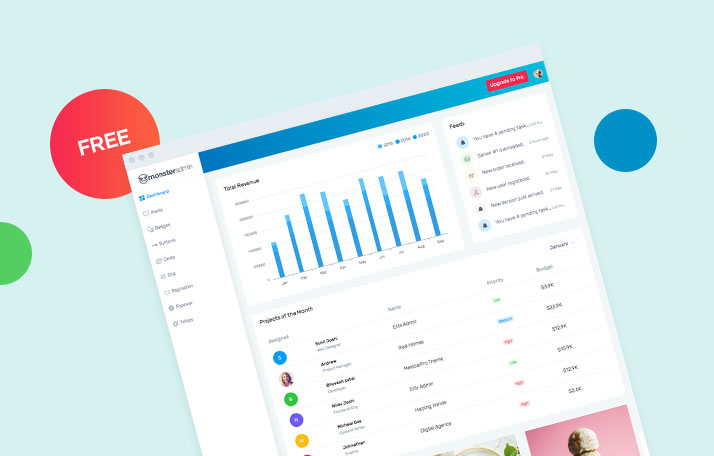 Monster React Admin Lite is a free modern modular design that suits your commercial projects although comes with very few features, It is still a good start, you can upgrade to pro when you feel it is good enough.
AdminPro React Redux Hooks Admin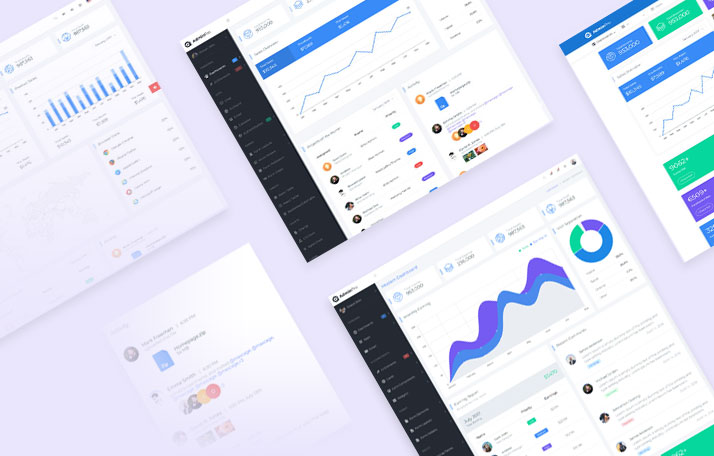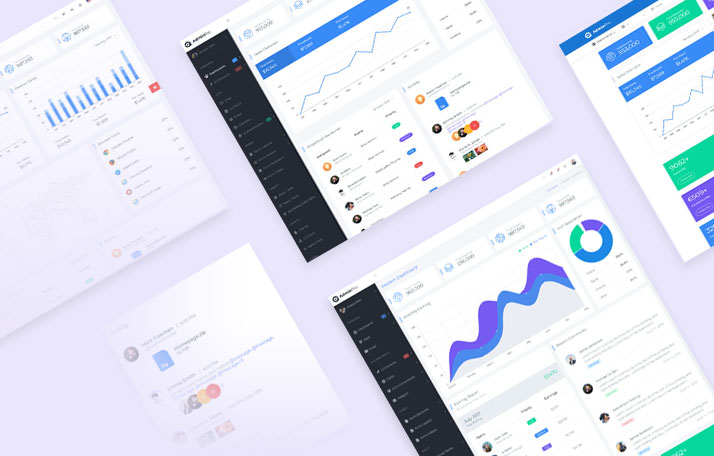 AdminPro React Redux Hooks Admin is a premium template that come with 4 demo variations, Stunning UI components and lots of icons.
It offers a simple customization option with very attractive features and 160+ pages features and is very user friendly.
Xtreme React Admin Lite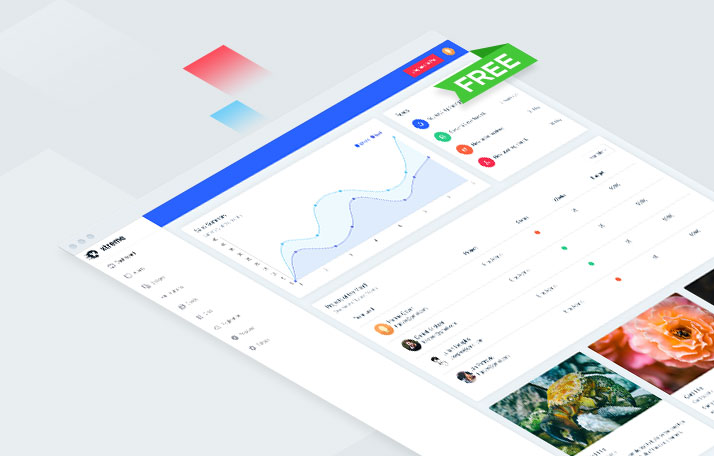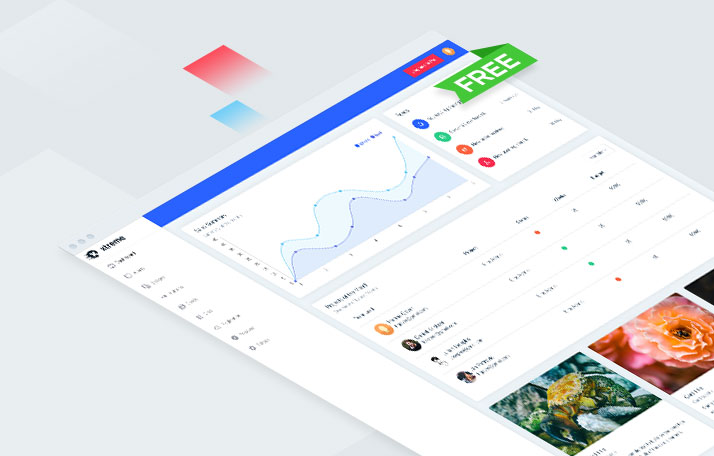 Xtreme React Admin Lite meets all the basic needs for your project. It is a blend of style and functionality. It comes with 7 pages templates and 10 ui components with a lifetime free update and over 100 icons.
Without having to spend, This template gives you the best designs for your project.
MaterialPro React Admin Lite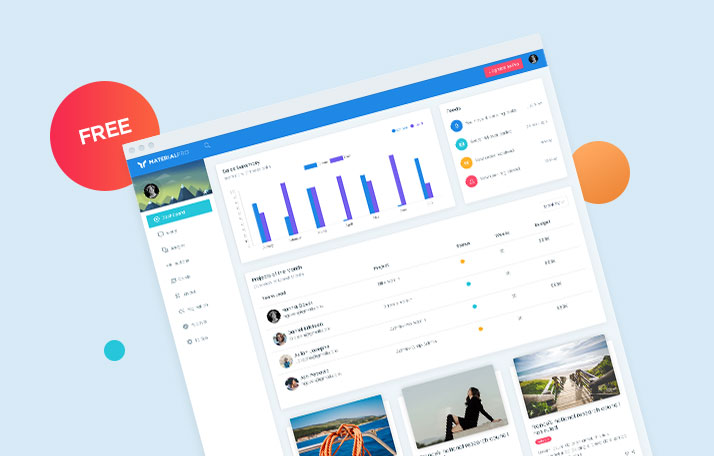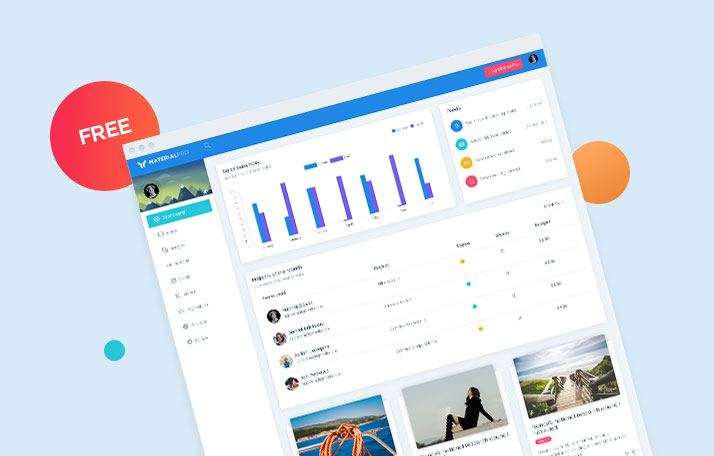 MaterialPro React Admin Lite is built for small scale projects and is completely free. It comes with a couple of pages templates, UI components, ready to use widgets, and a lifetime free update.
AdminPro React Lite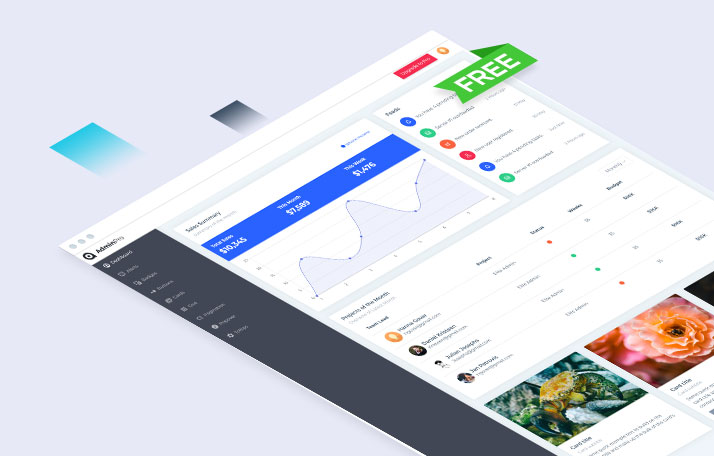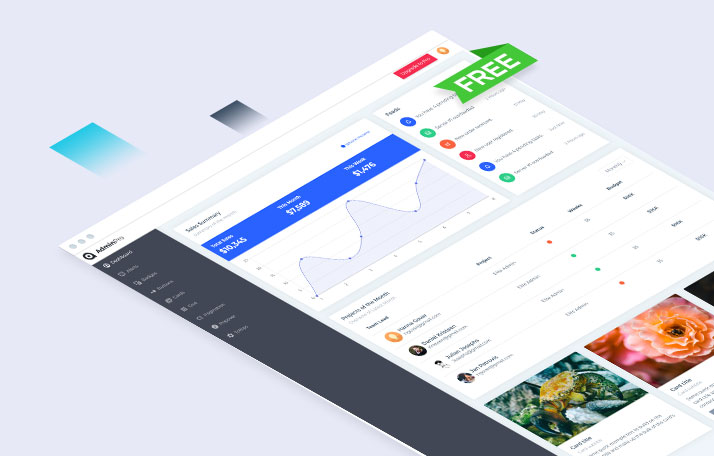 AdminPro React Lite just like every other free template comes with very few features but can be a very good start for your small scale projects.
With the availability of lots of UI components, icons and widget. It can help you get started until you can afford the pro version.
Sing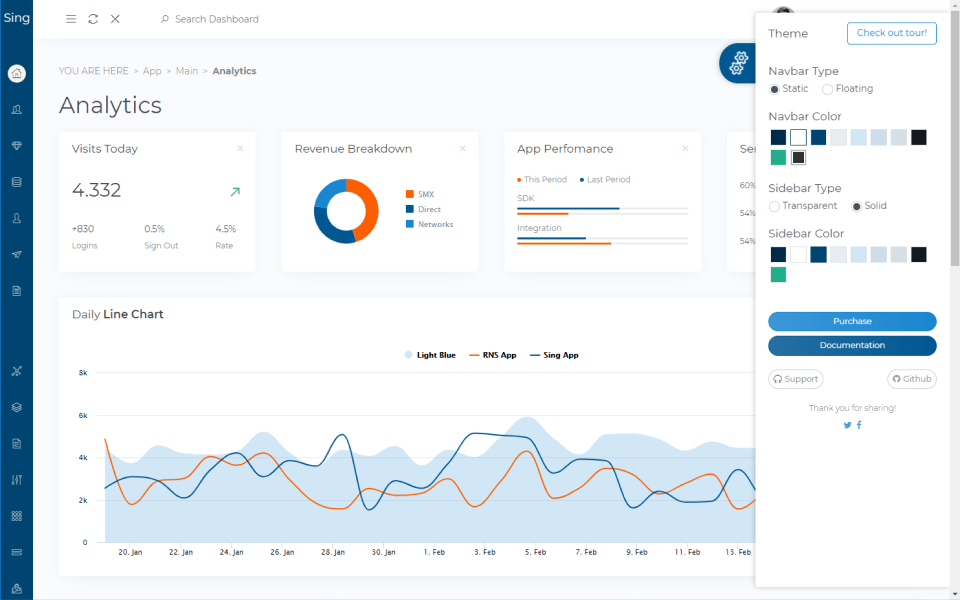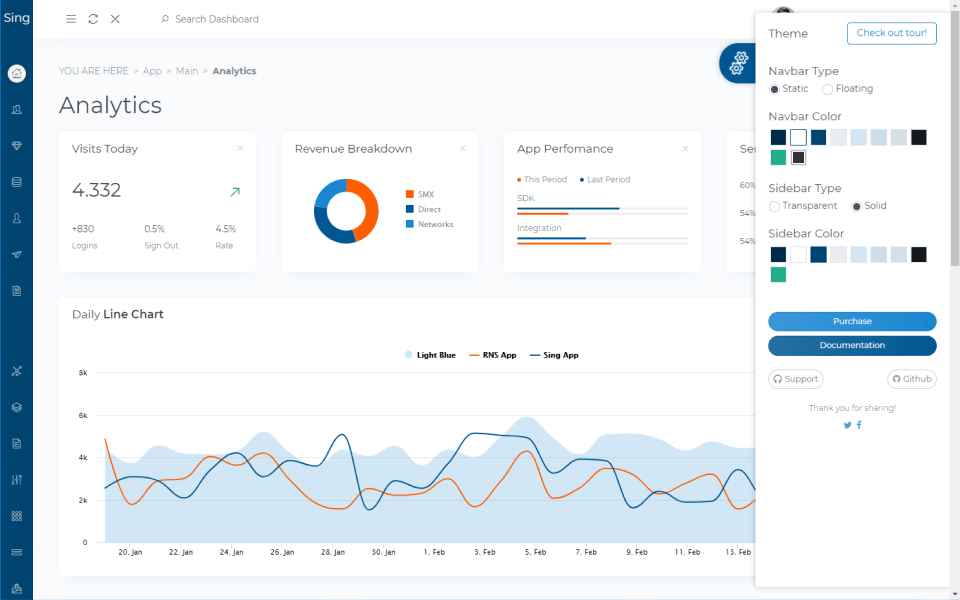 Sing App is a modern and stylish set of admin templates that works well for a wide range of projects. It comes with 60 components. Sing makes changing color schemes very easy and allows to personalize all aspect of your app.
EasyDev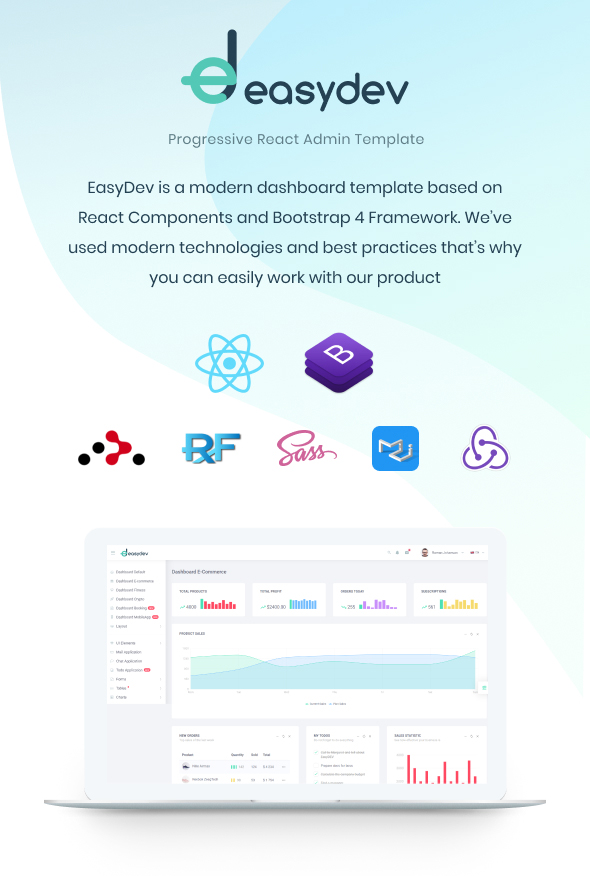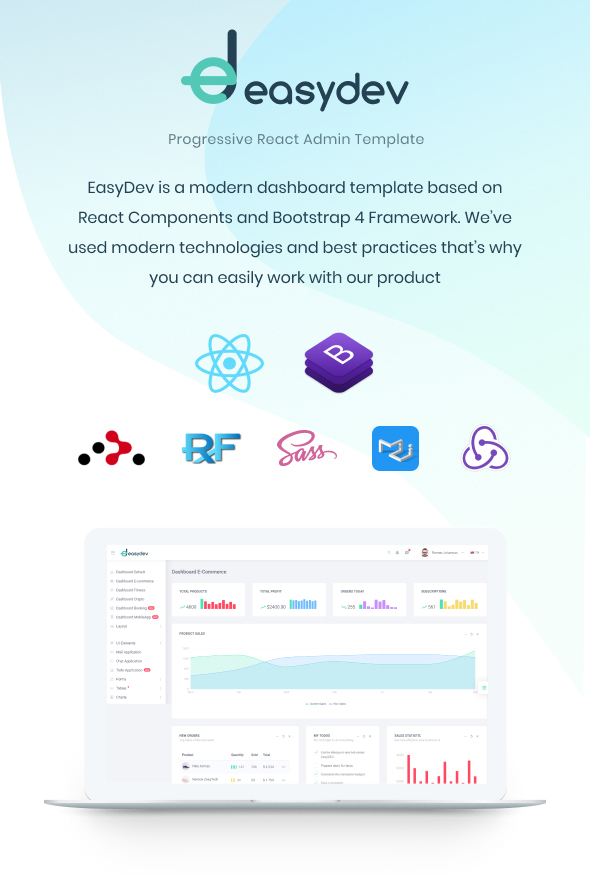 EasyDev is a modern dashboard template based on React Components and Bootstrap 4 Framework. With demos ranging from crypto, ecommerce. Easydev is capable of helping you set up your project.
Jumbo React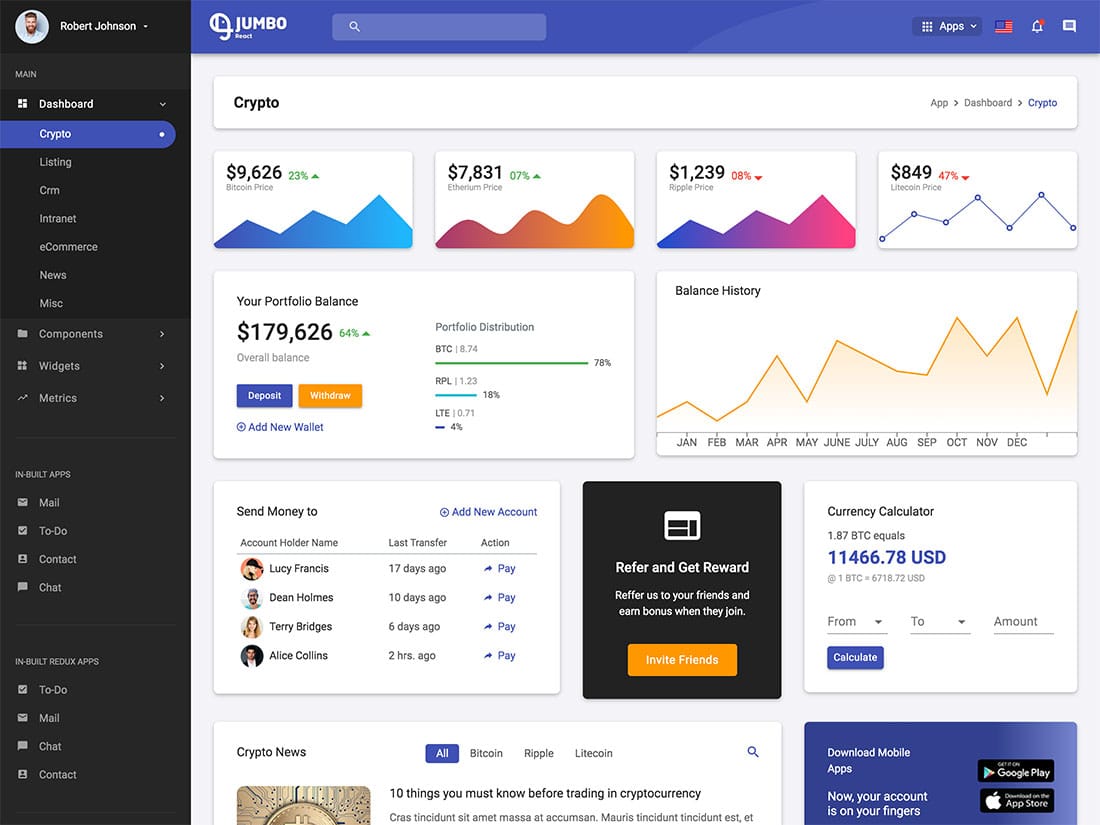 Jumbo React is a full featured React admin template based on Material Design Concept to help you build your react application faster and cost effectively.
Some of the other features of Jumbo that can help you create the right set of admin pages for your project include date and color pickers, WYSIWYG rich media editors, alerts, and ordered lists.
Isomorphic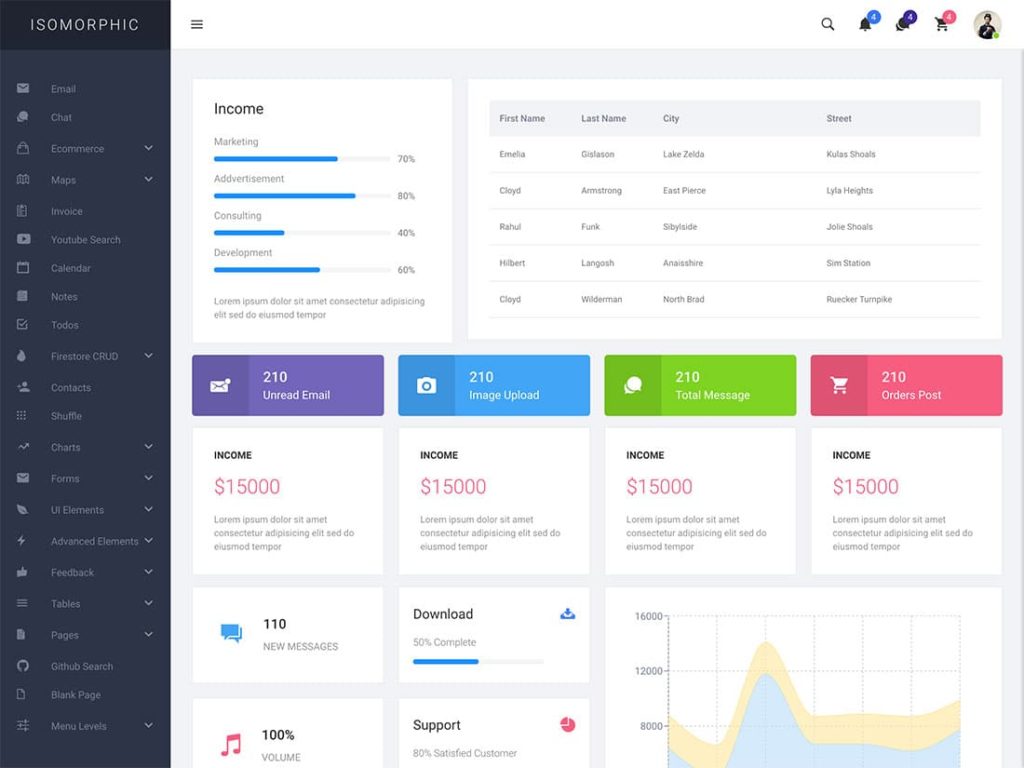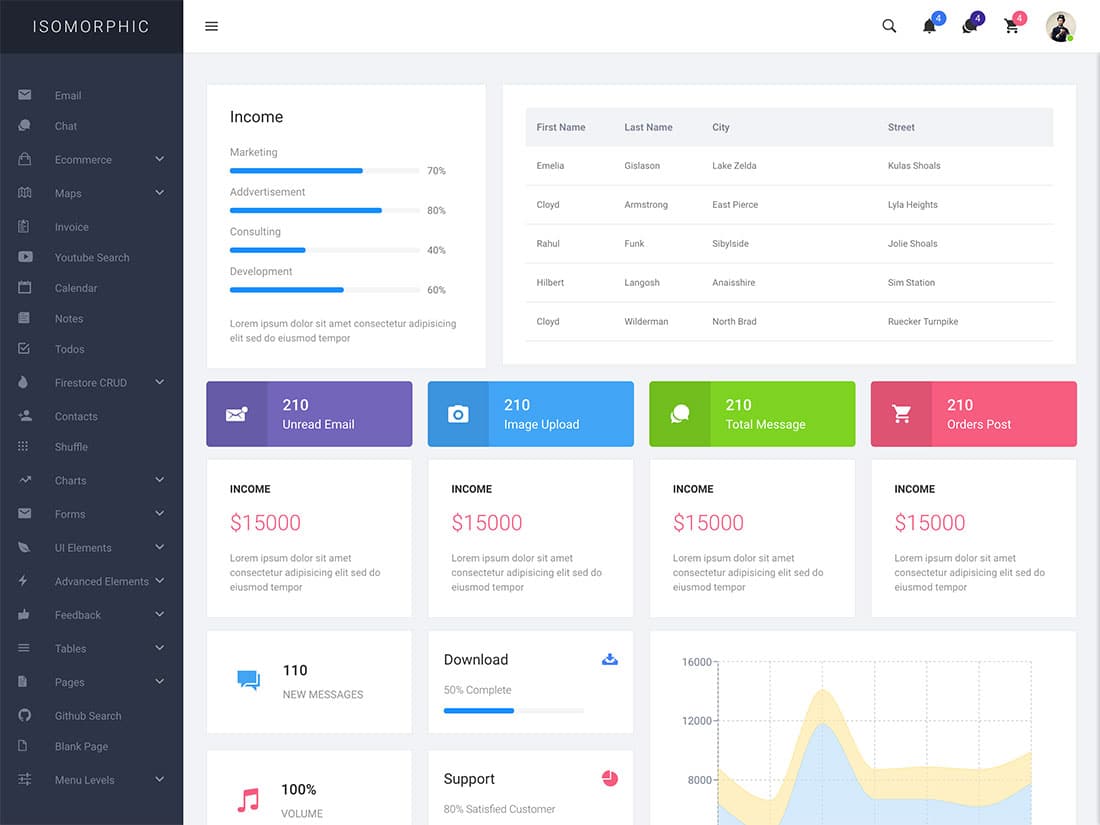 Isomorphic is a cool template to use if you are building an hotel related portal. Isomorphic is customizable and you can tweak it suit your preferences. It is a great appeal to your audience and has great support for E-commerce.
Gogo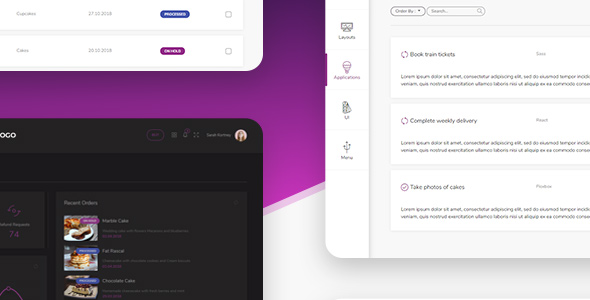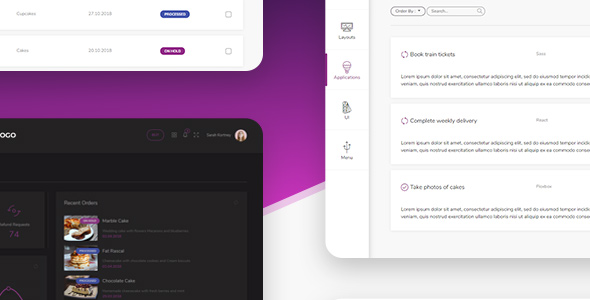 Gogo is a very attractive template with four pre built templates and a unique admin area. It is very customizable, has a huge library of icons and 10 different color schemes
Fuse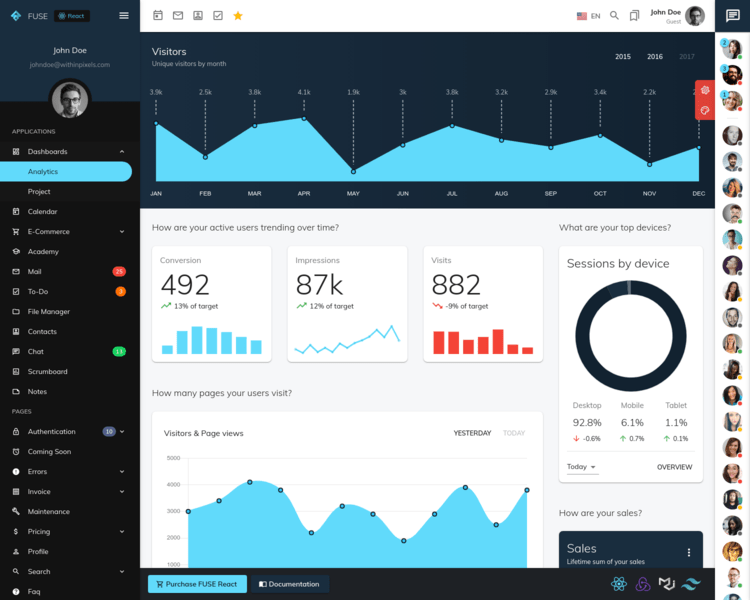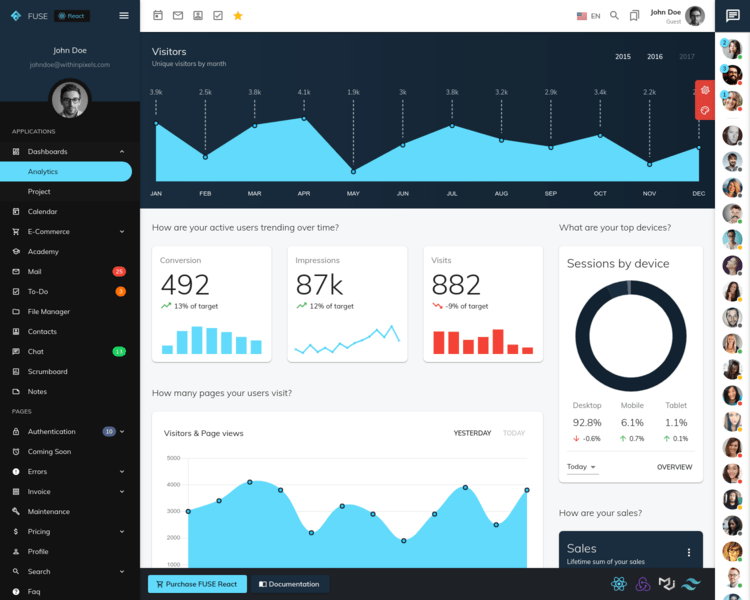 Fuse has a varied set of pre-built templates to cater to a wide audience and multiple types of projects. Built on the Material-UI library, choosing Fuse will give your dashboard and admin pages a sleek and modern design.
Conclusion
All of these template are amazing React template with different costs to suit your pocket and needs.
Please Share your thoughts and feedbacks with us when you try them out and also tell us about the ones you have used that we didn't include.