One habit every student should cultivate is reading personal growth and development books. Apart from academic materials, students should also read books and materials to increase other skills in their lives. Personal growth books help you grow in all aspects, including wisdom, understanding, and character.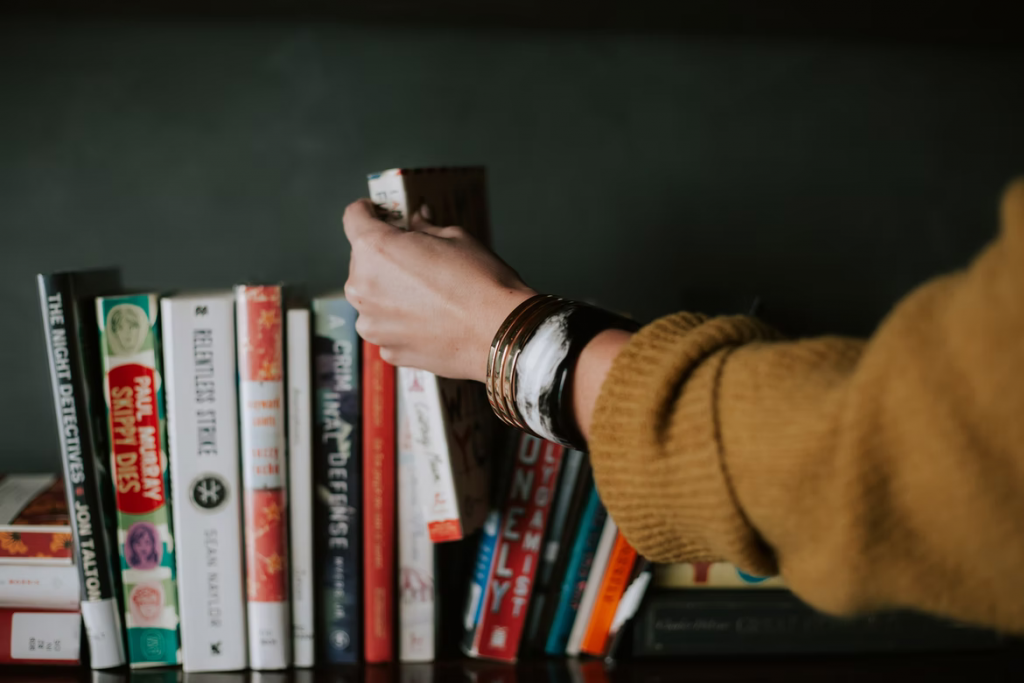 Personal growth is essential for any person. However, it is more important to students. It is a significant reason why students are often asked to write on personal growth essay topics. If you find yourself in this kind of dilemma, there are several free samples of write-ups on self-development on the web. Different survey samples and research papers based on this subject are also available. 
Students should read these books because they are in a dynamic environment where everything is changing rapidly. New methods are now in vogue to solve everyday problems, which is why it is crucial to read more to adjust to any situation and apply the proper knowledge.
There are over a thousand self-help books to read. But, for easy comprehension, we'll provide five of the best personal development books every student should start reading today. Continue reading and see how you can benefit from each of these books. 
The 7 Habits of Highly Effective People by Stephen R Covey
Covey first put it out for sale in 1989. The book now exists in over 25 million copies. For worldwide use, it is also in print in over 50 different languages.
Covey is one of the best inspirational writers. He writes in a persuasive tone to successfully capture his readers. College students, successful entrepreneurs, business owners, and even presidents respect and validate Covey's words. According to a report, in 2011, Covey's books were among the 25 most influential books for business management. However, it is one of the most important books every high school student should read to live a meaningful life.
In this book, Covey explained the 7 Habits you should develop if you desire to succeed. As a student, you can get this book today and start using it as a template for your future.
How to Win Friends and Influence People by Dale Carnegie
In this book, Carnegie teaches how considering others first is very important if you want to succeed. He explains further how communication can help you in different aspects of life. In summary, Carnegie teaches how treating others with respect is very crucial to building solid relationships.
This includes the avoidance of criticizing, condemning, or complaining about the other person. The book educates how you can gain others' love and interest by following simple steps. An example includes remembering others' names, smiling at them, and being a good listener.
The social experiences and research Carnegie gathered all in this book which was first published in 1936. Since then, it still takes its place as one of the most influential books about personal growth. It is of great importance to anyone, especially students who want to grow their interpersonal relationships with others.
Getting Things Done by David Allen
This book focuses on ways it can help students against procrastination and organize their thoughts. It provides argumentative action to wayward thoughts and how you can overcome them. Allen teaches a 2-minute rule which states that if a task requires less than two minutes to finish, do it now.
His writing explains how you can suppress those negative and procrastinating thoughts through five easy steps. They include capture, clarifying, organizing, reflecting, and engaging. Employ Allen's basic rules and watch how your work or school life will become simpler.
Think Like a Billionaire Become a Billionaire by Scott Anderson
This book discusses how you think in response to finances, wealth, and other monetary(paper) factors. However, it also covers different aspects of life, including:
● Jobs
● Investments
● Financial risks
● Money value
Every student should find their way to the knowledge of this book as it teaches how to handle money. As its name implies, it teaches how to think like a billionaire and how to become one. Anyone aspiring for a debt-free future and without the issue of papers should acquire a copy of this book.
Go Pro by Eric Worre
This book is another masterpiece of business networking assistance. It educates on how to build a network of people surrounding your enterprise or business—teaching the best way to advertise your products, presenting your products to your prospects, and following up on the whole thing.
With this book, students can learn the art of networking.
Conclusion
Every student aspires to be great in the future. However, not only academic books can make you realize your dreams. Reading non-academic materials, including self-development books, is one way you can always be financially educated. Do well to read these personal growth books to gather enough knowledge and thank yourself later in the future.