What does it take to stand out from the competition? While there are many different factors (big and small) that can affect your business's success, there is one factor that has the biggest impact. Without any doubt, that factor is SEO and all the branches it encompasses.
One of the major branches of SEO and, respectively, the one that is the most crucial for your success is link-building and, in this article, we will tell you more about it. Let's dive in!
What Is Link Building?
Today, in the world where all businesses go digital, this SEO tactic plays one of the crucial roles in their success. No wonder there are so many professional link building services these days that aim at helping businesses feel all the benefits of link building. But, before we get there, let's first define the term itself.
So, what is it, and why should you care? In a nutshell, it is one of the main branches of SEO (search engine optimization) and an element of external site optimization. The core goal of this tactic is to build a natural yet effective network of links that will navigate users of other sites to your own website.
And, what is the importance of link building in SEO? In fact, it's huge. Incorporating it into your overall strategy will not only help you drive even more traffic to your website but also will help you boost the authority of your website in search engines. That is, the better your network works, the more reliable and trustworthy your site will appear to search engines and, respectively, to users.
Why Your Business Might Be Struggling With It?
Now that you know more about the definition and importance of link building, you might be wondering what is holding your business back from making the best of it.
One of the core reasons that can put you into a struggle is the ever-changing nature of SEO and all its branches. There is no secret that SEO trends and best techniques are changing rapidly, meaning that marketers should always keep an eye on any updates that take place.
The same is true for link building. Every year there are new trends, rules, and limitations that must be kept in mind. And, if you fail to keep pace with changes, you will fail in getting the benefits.
Another reason why you might be receiving disappointing results is the fact that websites that will redirect users to your site have to be truly authoritative and relevant sites. Ensuring this can be a real challenge that takes lots of effort, time, and negotiations to overcome. On the other hand, there are search engines' penalties that you may face due to using poor strategies. Given that, if your SEO team isn't strong or experienced enough in this matter, this may as well hold you back from success.
These are just a few of the key problems you might be facing. In reality, there are plenty of other issues associated with link building. But, the main question is whether there is any solution that would help you start getting real benefits. In case your team lacks knowledge, experience, or time, or if your existing strategy doesn't seem to be working well for you, you might need a professional service to back you up.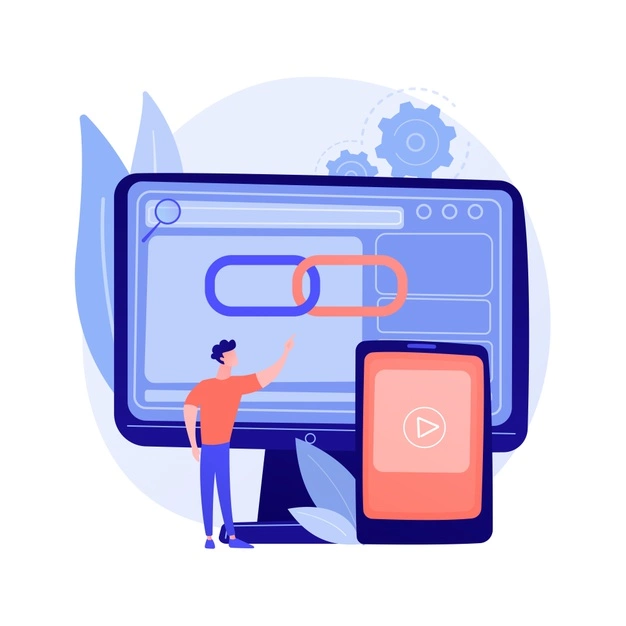 Why Hire Professionals to Help You?
Due to the growing role of link building in business success and, respectively, the growing demand for high-quality services, these days there are professional companies that can help you with this matter. Hiring a reputable company can have plenty of benefits.
Now, let's look at the biggest perks of such an approach:
Work With Real Pros
Finding a talented specialist to join your team can be tough. The demand for such specialists is high, but the pool of talents is still somewhat limited.
The good news is that you will not face this problem if you hire a company to help you. Reliable services all employ proven experts with vast experience and strong skills. Thus, when you choose to hire a company, you get a chance to work with the best specialists.
Boost Traffic
Every professional company has the experience, knowledge, tools, and resources needed to help your website get lots of high-quality traffic through an effective strategy. As a rule, when you hire a company, it will first audit your site, research keywords, and organize the entire negotiation with reputable sites that relate to your niche.
This way, you will get plenty of traffic with literally no effort. And this is one of the biggest benefits that are there.
Hit the First Page on Google
In the 21st century, the success of your business depends a lot on how easily users can find you in search engines. It is due to this reason that SEO is so crucial today.
As was mentioned earlier, search engines use the links you create to measure your website's reliability and authority. Thus, if you are hoping to get to the first page on Google, you have to ensure that all your backlinks are high-quality. And that's one more benefit that professional companies can offer you.
Save Your Team's Time
One more benefit of delegating this matter to professionals is that this way you are saving your team's time. Like everything else SEO-related, link building takes a lot of time and 100% focus on this matter.
But, what if your team has other, more important things to take care of? In this case, they will either have absolutely no time for dealing with link-building or they will only devote a bit of time to this matter, meaning that your strategy will be underperforming. On the other hand, if you hire professionals, you will let your team focus on what matters.
Get Guarantees
Apart from providing you with more traffic and helping rank higher in search engines, effective link building can also help you boost the visibility and recognition of your brand and establish an authoritative voice. In an ideal scenario, you could get the same benefits by doing everything on your own.
But, here is a catch – when you delegate this matter to professionals, you get certain guarantees. So, this is one more reason to hire pros.
Deliver Better Content
One of the biggest challenges of effective link building is to create truly valuable and high-quality content that will keep your audience engaged. And this is one more thing that a professional company can do for you – it can generate lots of relevant and attention-grabbing content that will compliment your strategy!
Save on Your Costs
The last reason to delegate is that it can help you cut down on your overall marketing costs. When buying services from a company, you can save quite a lot of money compared to if you'd try to maintain your own team.
In Conclusion
So, these are some of the biggest reasons to invest in a link-building company. Now, it should be clear to you how much your team can benefit from it. So, don't waste any more time and hire a reliable company to help your business reach the top!