Indeed, the Bootstrap UI kit contains lots of UI elements or components that you can use to create excellent user interface designs. For example, common features of UI kits include progress bars, checkboxes, switches, navigation, buttons, sliders, etc.
Users find it easy to customize UI kits because of the many colors and elements they contain. There are many User Interface kits in the world of technology today. but our focus in this is that of Bootstrap. In addition, other popularly used UI kits are Material UI kit, Android UI kit, iOS UI kit, and many more.
Developers are familiar with Bootstrap UI kits because it saves a lot of time during development. But most importantly, this particular UI kit positively enhances users' productivity and profitability. Follow us in this article as we review to you some top Bootstrap UI kits around us today.
1. Boomerang
Boomerang is simply a free Bootstrap UI kit. In addition, it is a creative HTML template solution.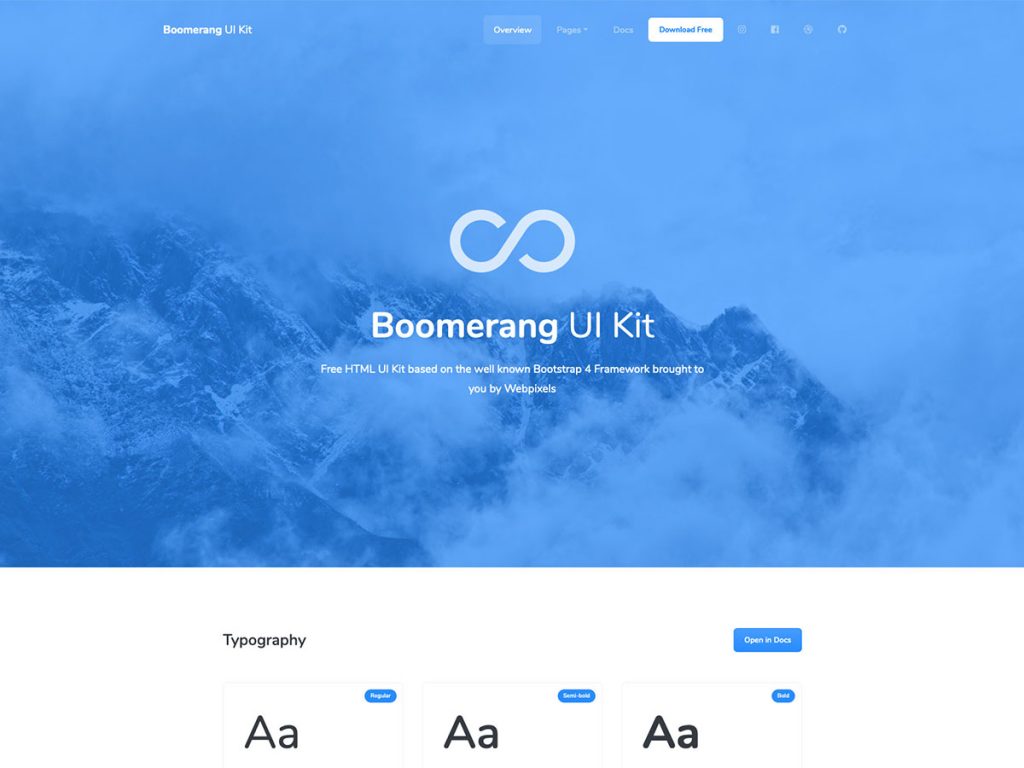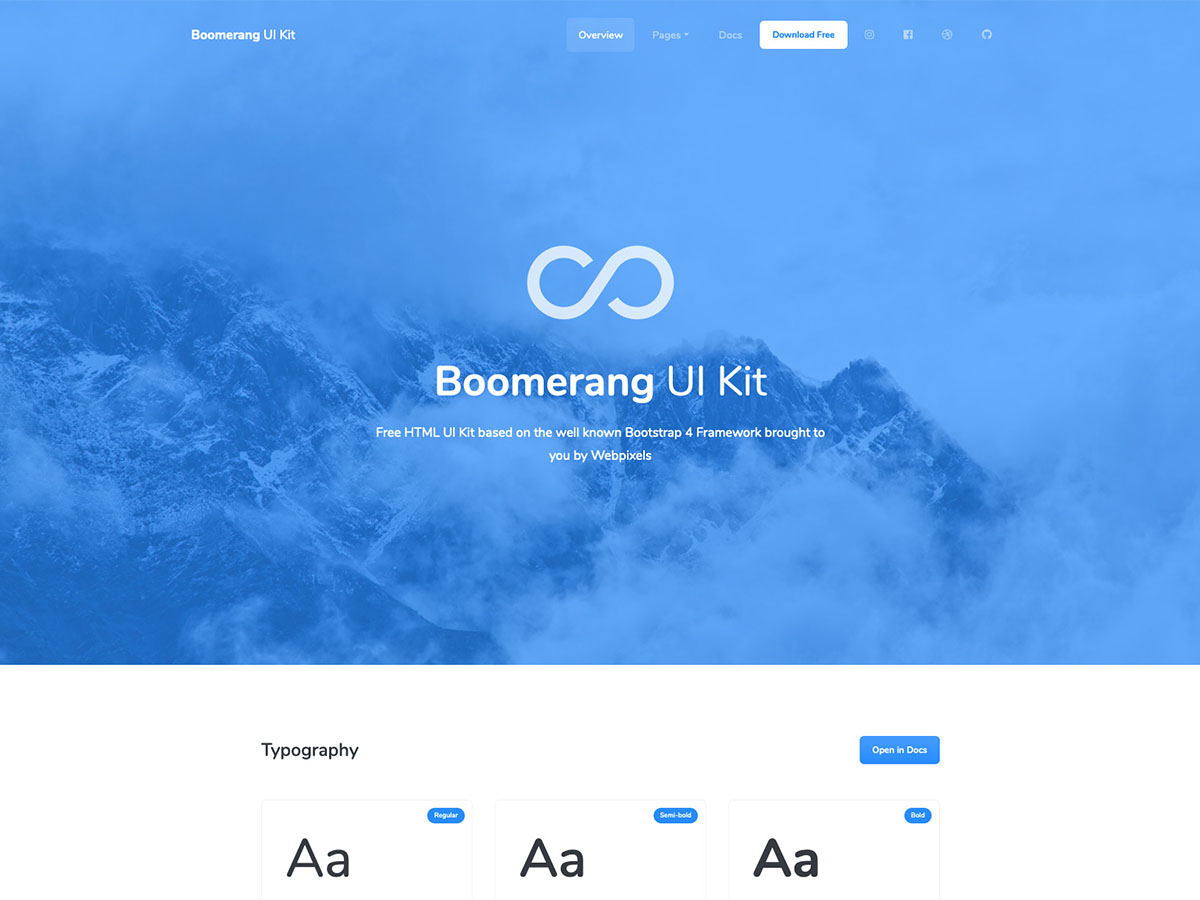 Features:
Performs so well without any unnecessary issues
Free and Lightweight
Boomerang's design is so easy on the eyes
In conclusion, it depends on Bootstrap version 4
2. CoreUI
CoreUI can be related to as a complete dashboard and WebApp UI kit. It's a UI kit you won't like to miss out on because it can quickly let you build a modern dashboard for platforms, devices, browsers, etc.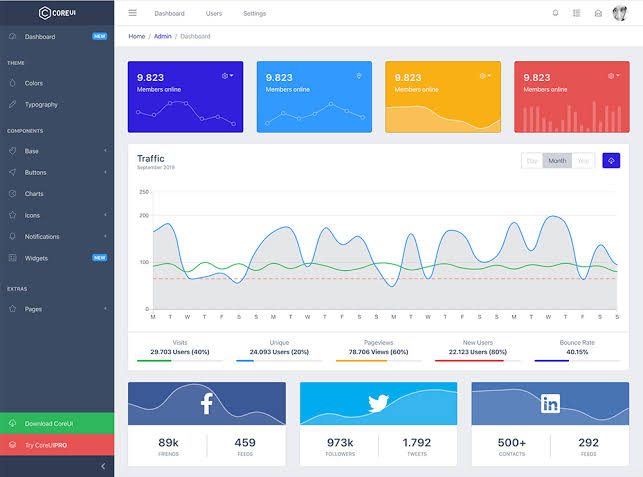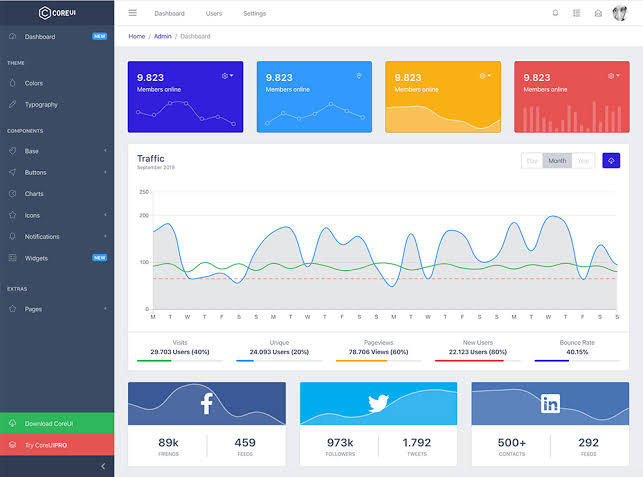 Features:
Relies so much on Bootstrap version 4 and plain JavaScript
Open Source
3. Material Design for Bootstrap 4
We can recommend MDB for you because it is trusted and used by over one million developers and designers in the world today. You can certainly utilize it for both personal and commercial use.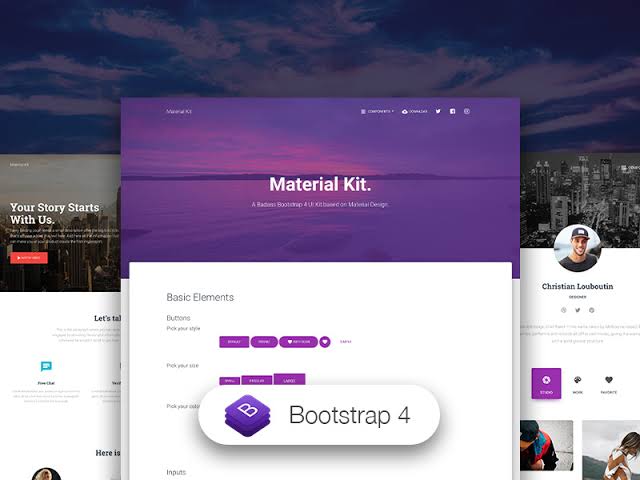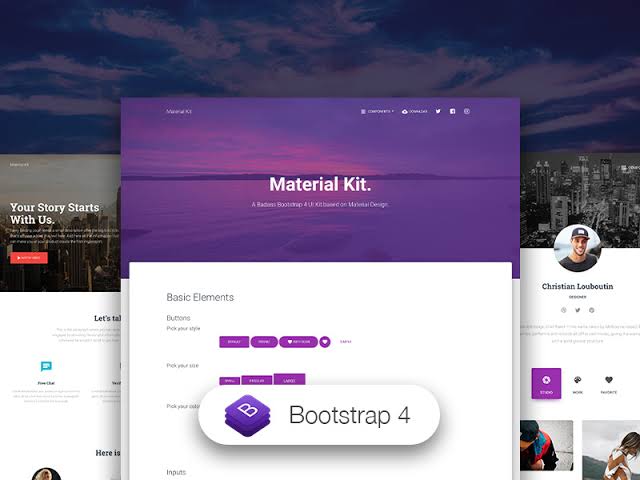 Features:
Over 400 material UI design elements
600+ material icons
It contains about 74 SASS files, CSS animations, templates, etc.
4. Tabler
Tabler is best described as a premium and open-source dashboard template. Developers can consider using it because of its extraordinary responsiveness and attractiveness to the human eyes.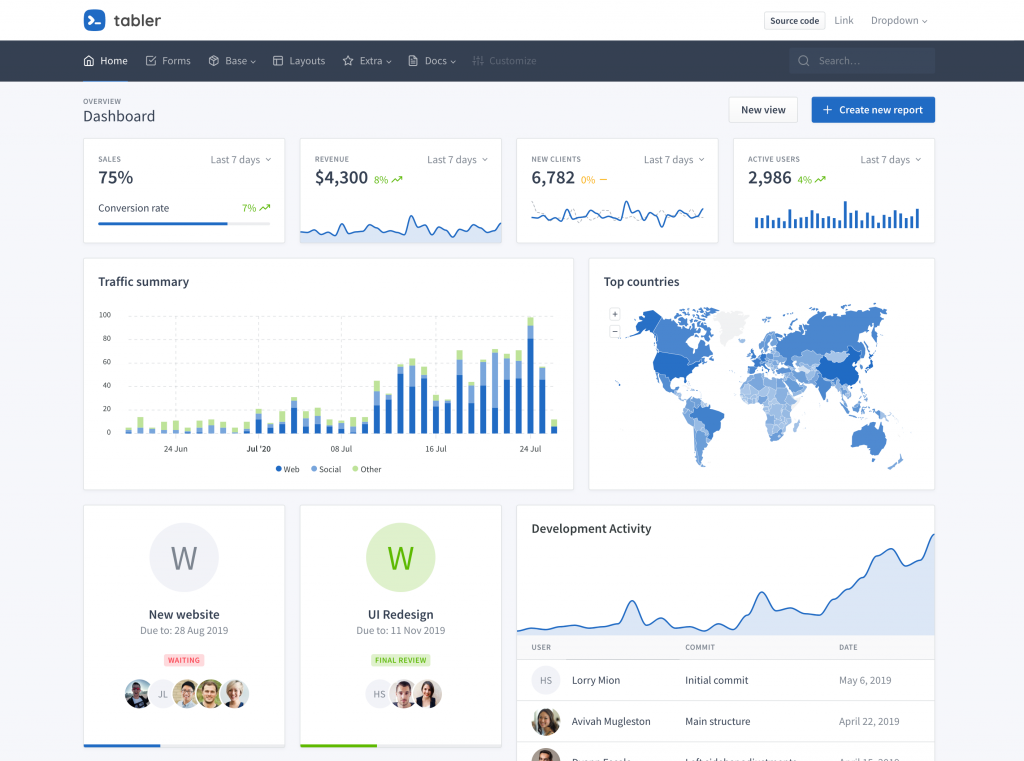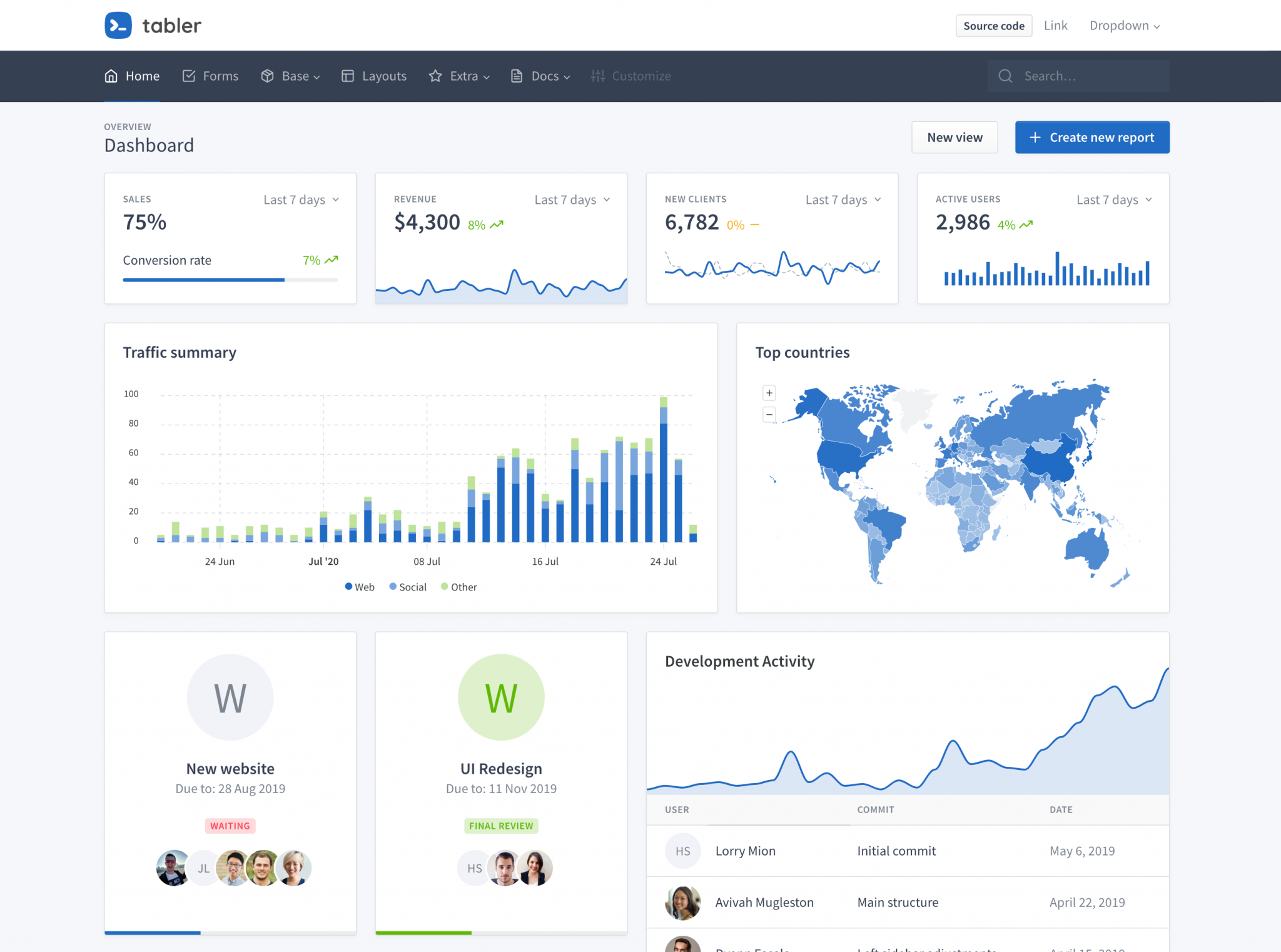 Features:
Responsive layout
So compatible major common browsers
Depends on HTML5 and CSS3
5. Now UI Kit
Now UI Kit is created by Invision and Creative Trim. Further, you can simply call it a responsive Bootstrap version 4 UI kit.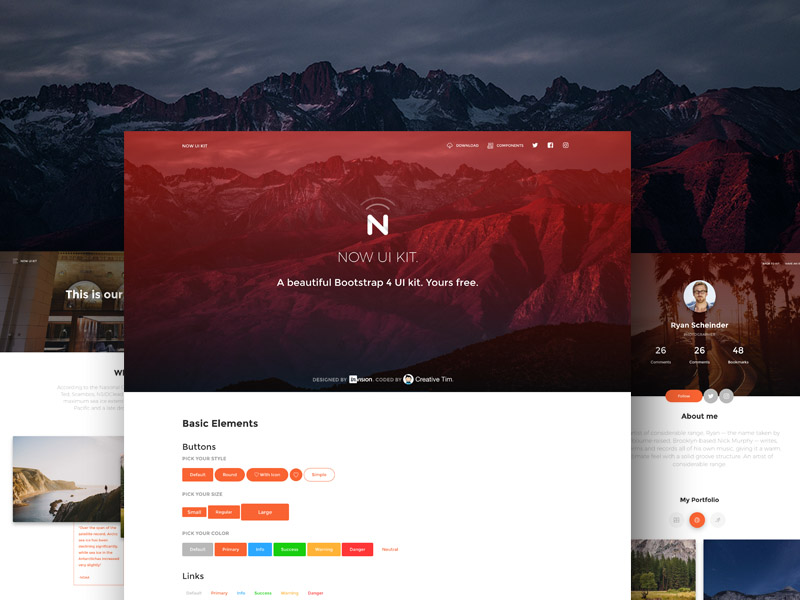 Features:
Made up of 50+ Elements
Comprises of 3+ Templates
You can get it in PSD and Sketch formats
It so much relies on Bootstrap version 4
6. Shards
Shards is simply a modern UI toolkit.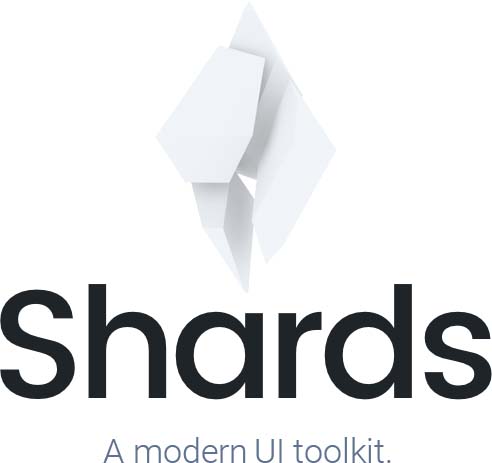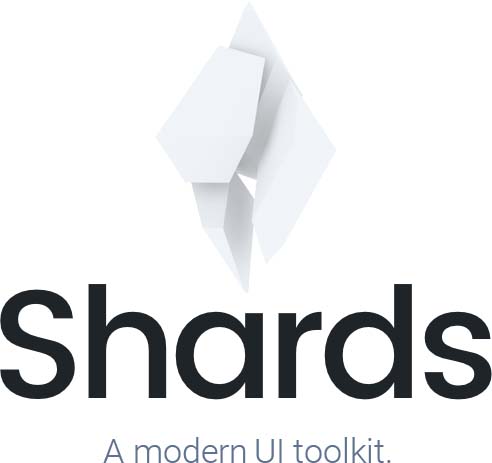 Features:
In-built 2 custom page templates
Additional 11 custom elements
Most importantly, it based on Bootstrap version 4.3.1
7. Material Kit
Firstly, Material design by Google is the inspiration behind the creation of this wonderful UI kit. Secondly, material kit is very simple to implement. In conclusion, you can simply call it a free Bootstrap version 4 UI kit.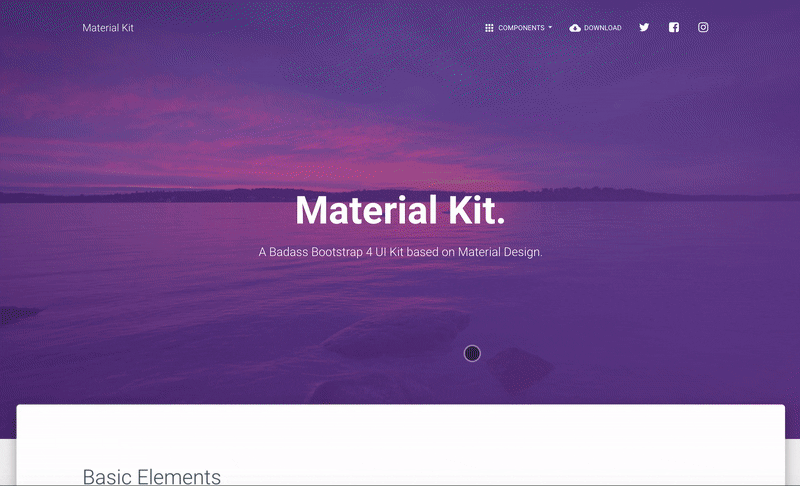 Features:
So simple to use
In addition, it contains a collection of amazing components
8. Sleek Dashboard
The sleek dashboard is very strong because it can permit users to develop, for example, admin panels, content managements systems, and CRMs, etc. Certainly, developers can use it to work together with any JavaScript, HTML, and CSS.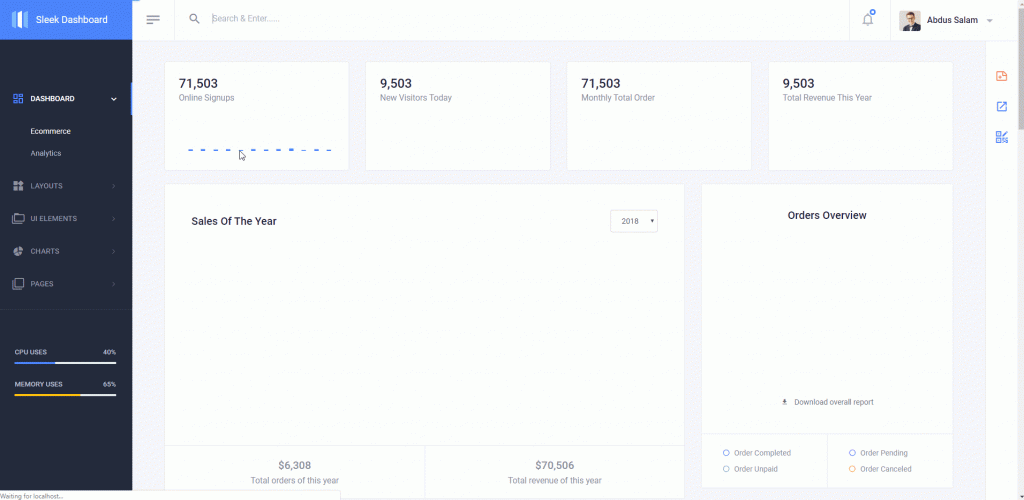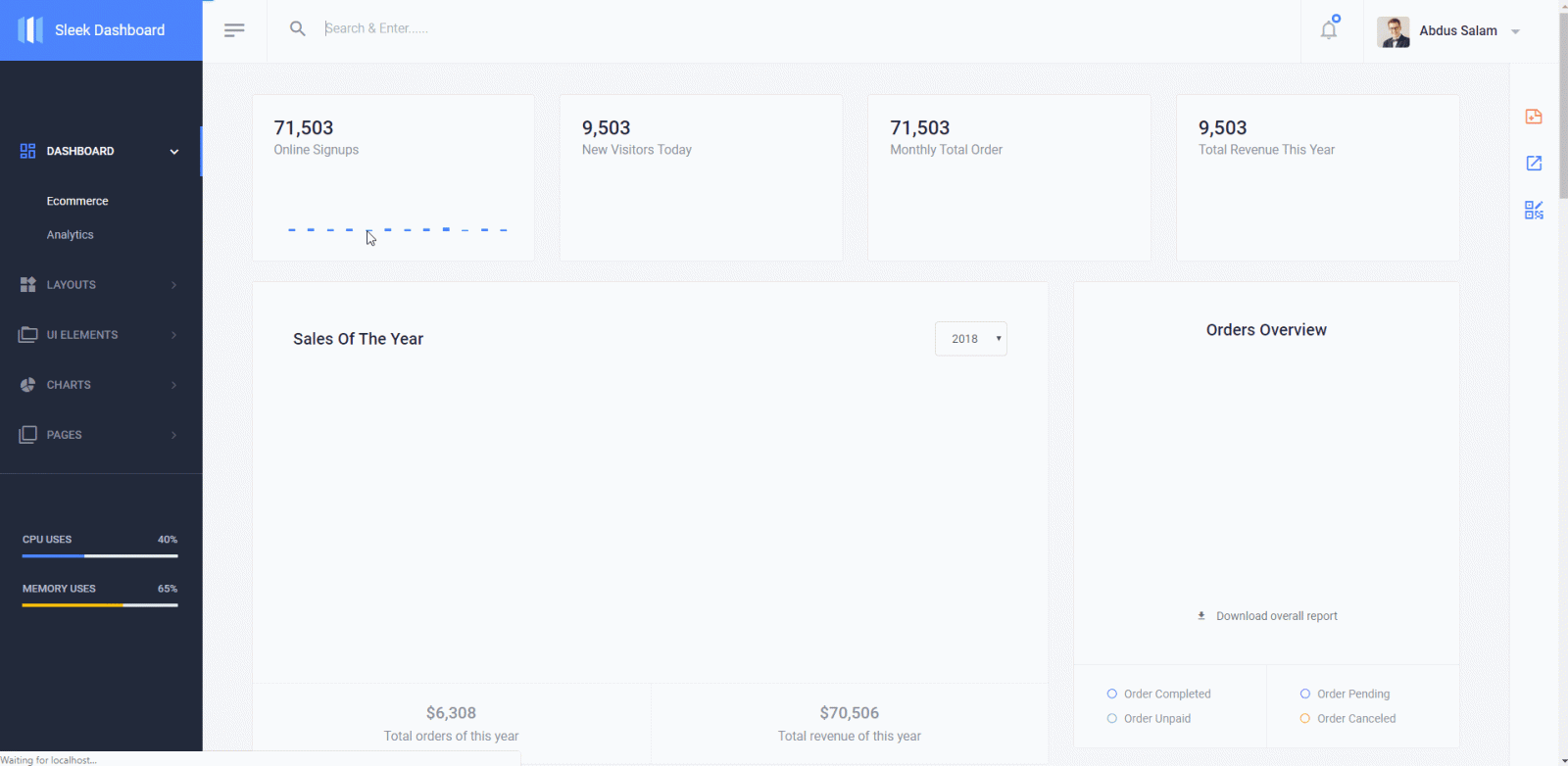 Features:
Firstly, it's a highly recognized component library
In short, it's popularly known as a Bootstrap 4 Admin Dashboard Template and UI Kit
9. Bootstrap 4 Creative UI Kit
Bootstrap 4 Creative UI Kit is simply a responsive predefined web blocks. Developers will enjoy working with it because a creative UI kit is not difficult to use.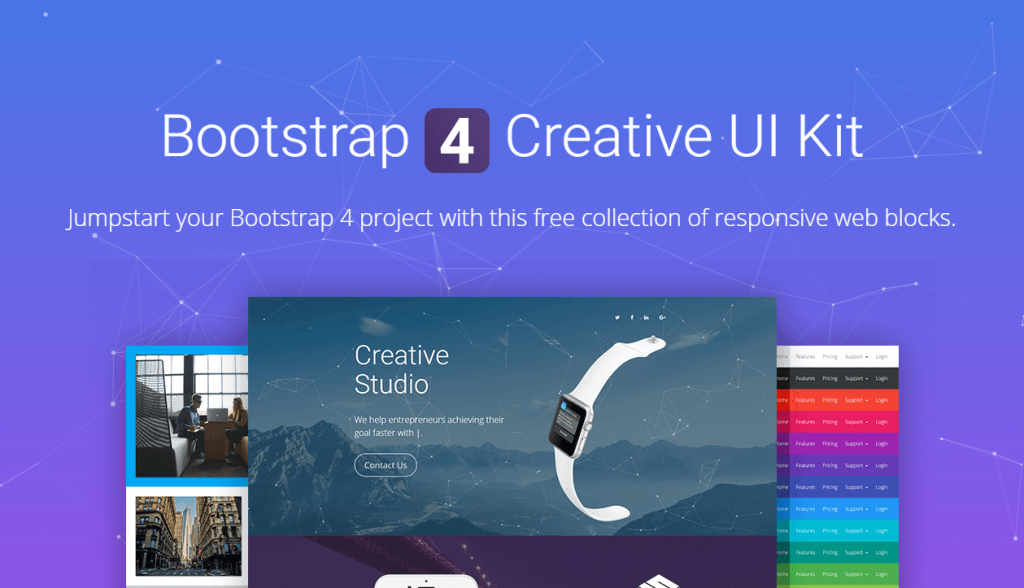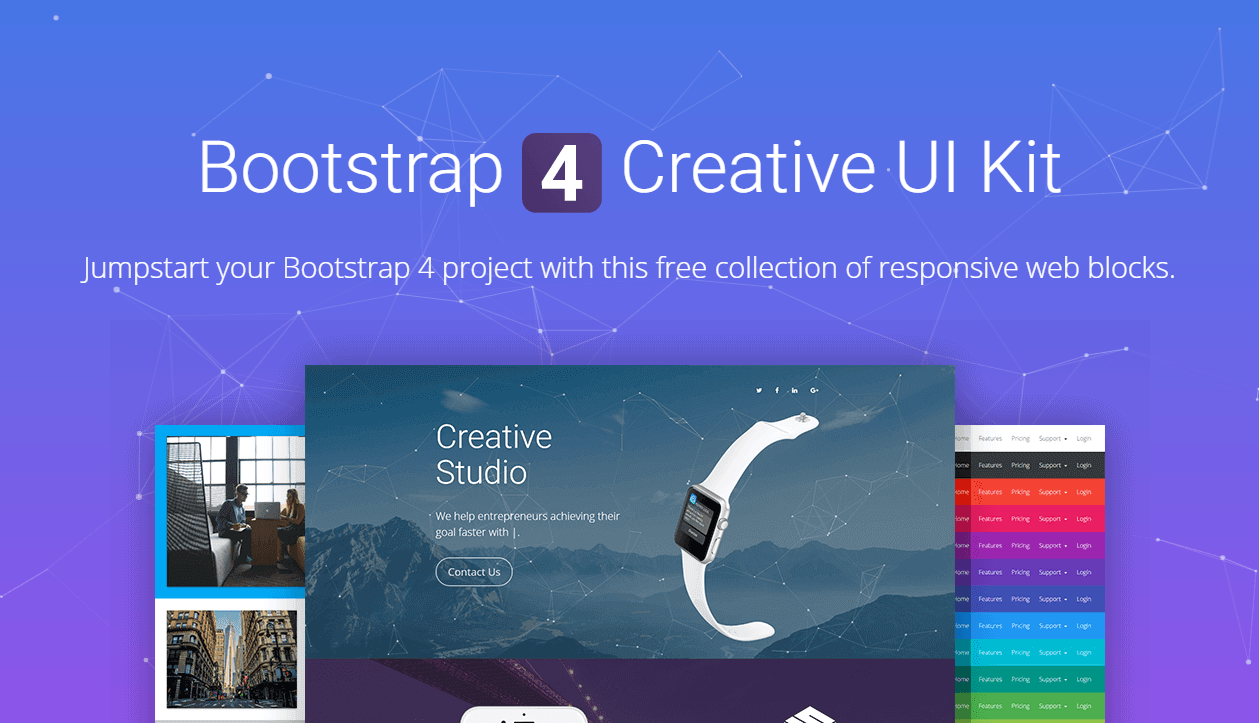 Features:
This UI kit depends on Bower, GulpJS, and Sass
Its customization is so simple to do
10. Paper Kit 2 Angular
Paper Kit 2 Angular is a free Bootstrap 4 UI kit that is specifically developed for Angular 7.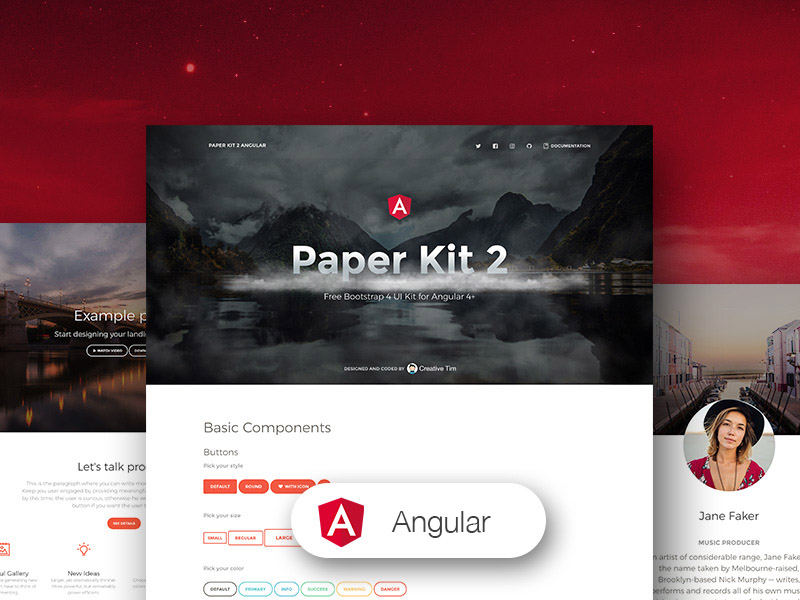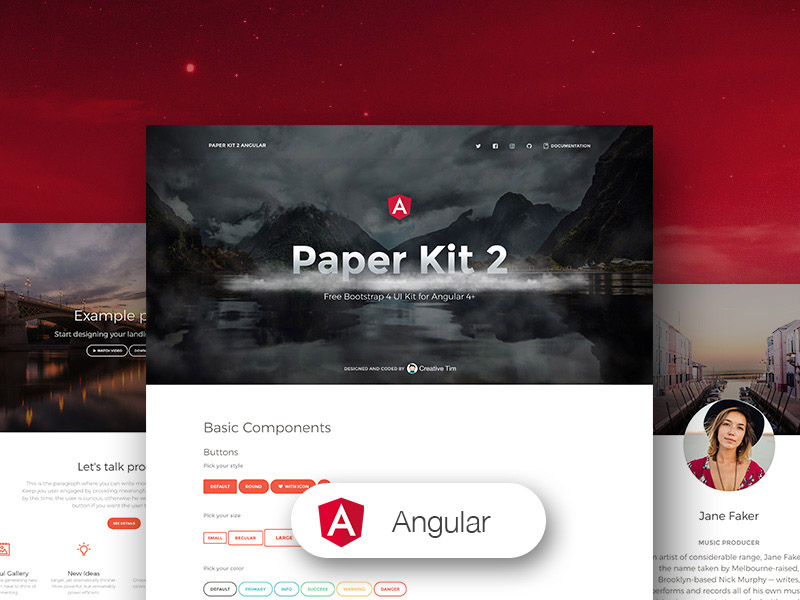 Features:
Lightweight and so easy on the eyes
In addition, it contains a responsive design
11. Uix-Kit
Uix kit is simply a UI toolkit specifically for developing wonderful responsive websites. In addition, this UI kit is not advisable for building software applications but UIx-kit is really good for creating websites.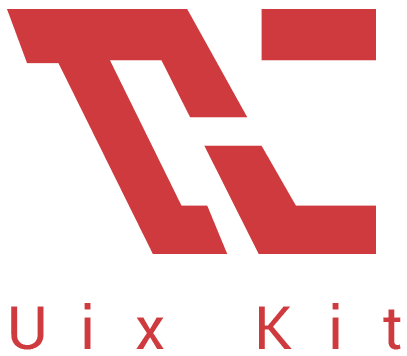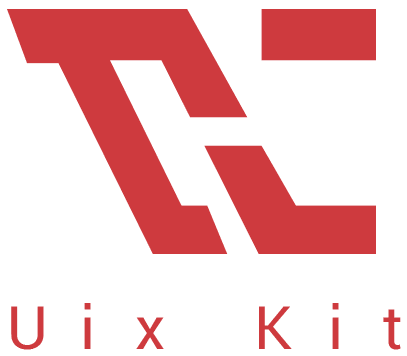 Features:
Firstly, Uix-kit mainly depends on JavaScript and CSS
Secondly, it works well with SASS, JavaScript and HTML component library
In conclusion, it's in no way reusable
12. Pixel Lite Bootstrap 4 UI Kit
Pixel is a free advanced Bootstrap UI kit. Users will definitely like it because it's handy for developing creative and professional websites.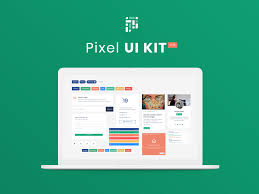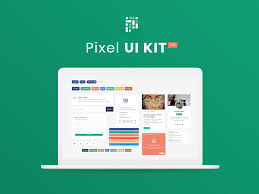 Features:
So responsive
Based on Bootstrap, Gulp, and Sass
13. Stream
Certainly, Stream is simply a Bootstrap version 4 UI kit that is licensed under the Massachusetts Institute of Technology.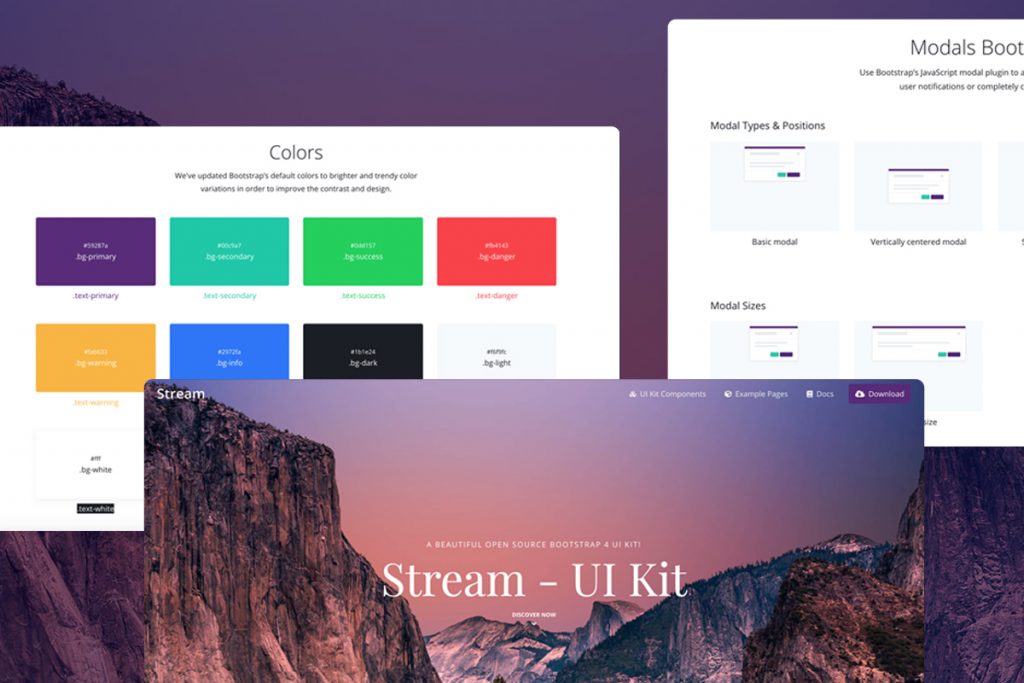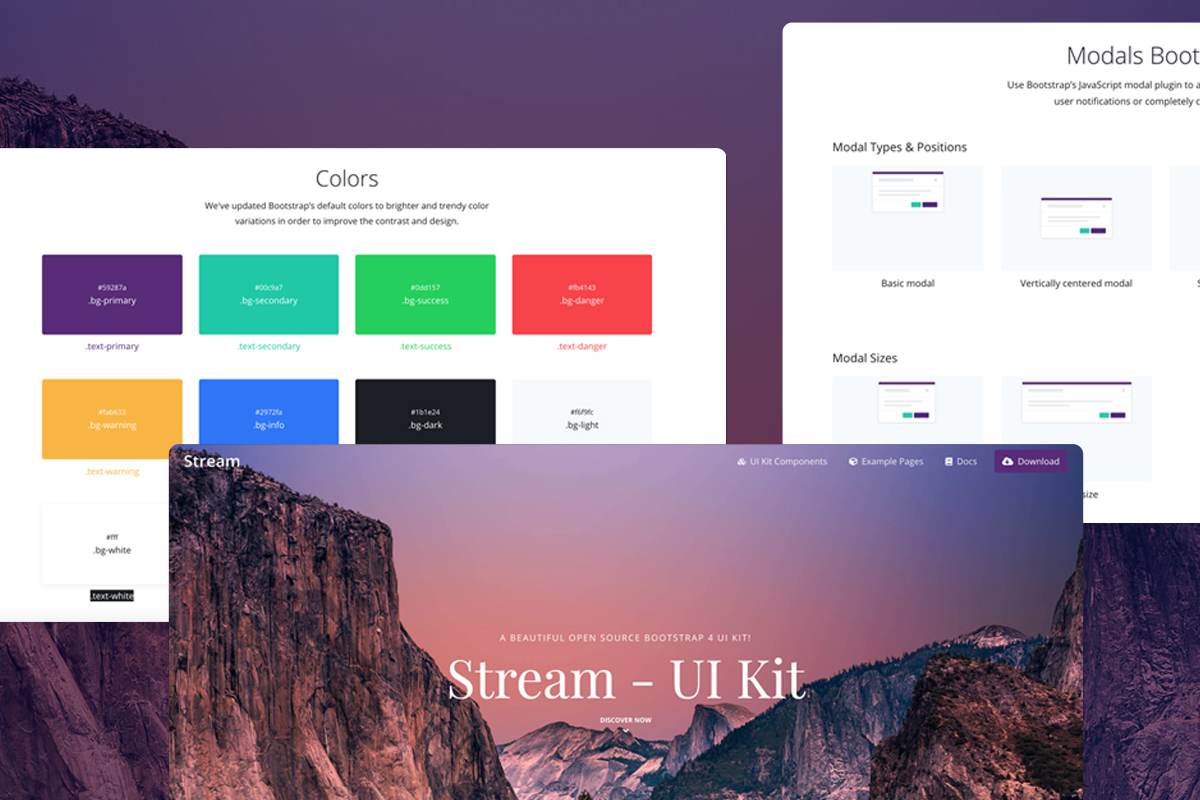 Features:
Open Source
5 gorgeous complete pages
20+ reusable and customizable UI Blocks
14. Availity
Above all, Availity is simply a UI kit powered by Bootstrap version 4.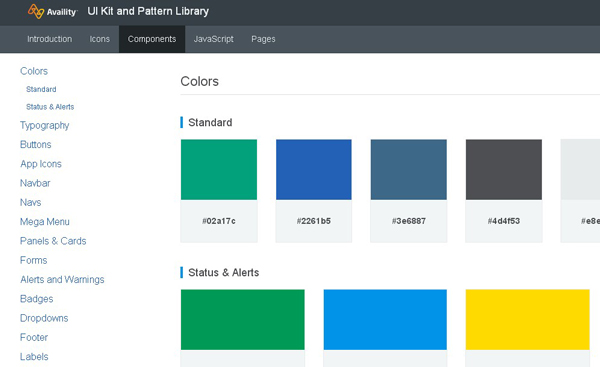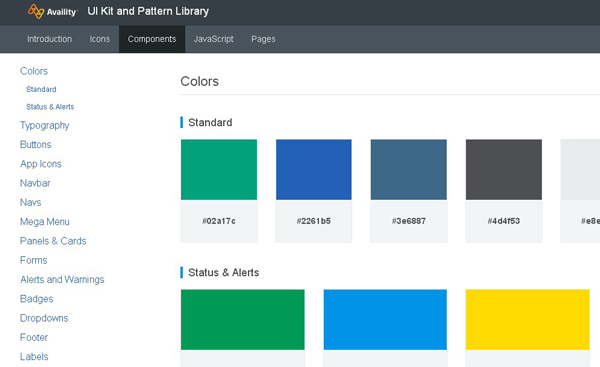 Features:
In short, it is compatible with IE11+, Chrome, and Firefox
15 bt Shit Done Kit
Get Shit Done Kit can be best described as a free Bootstrap version 3 UI Kit. Get-Shit-Done is created by Creative Tim so that you can lay your hands on it for developing any project online.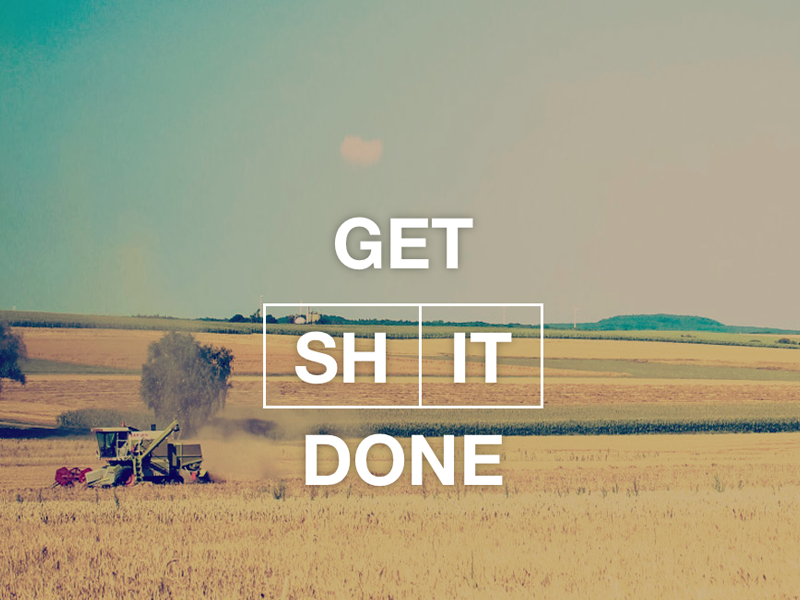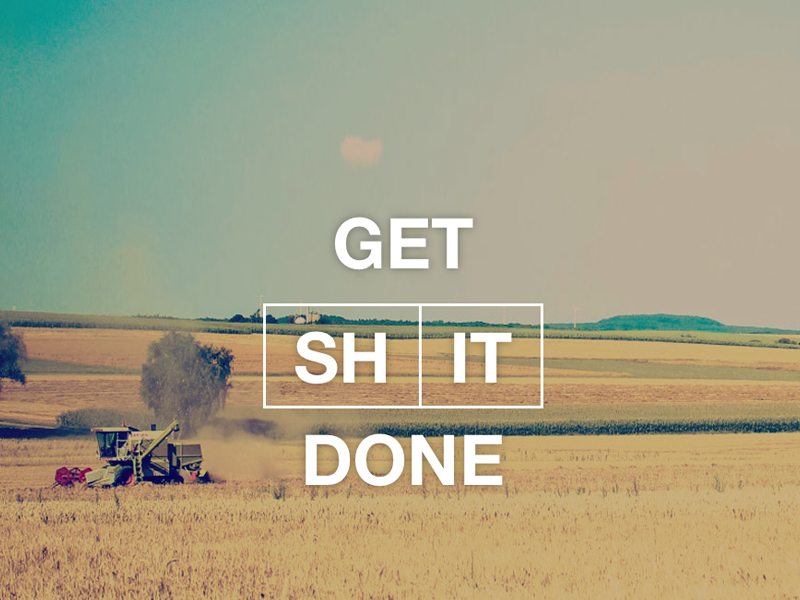 Features:
Firstly, it's not difficult to use
So easy to customize
To sum up, it is highly responsive
Conclusion
These are some of the best UI kits for Bootstrap, but they are not the only ones available. So carefully check all of them out to choose your preference for your next project.