Travel website Templates are ideal for travel organisations because it helps users to quickly understand their travel services and package cost.
A lot of people might not know how great a travel blog is. One good thing travel blogs allow users to do is posting of travel experience on the internet. This idea is superb because it brings back old memories. Travel bloggers are good examples of individuals that need a travel blog.
All we have mentioned above and many more will be very difficult to achieve without the best travel website templates. We are aware lots of readers seeing this would be eager to know these templates. Never look away, we are ready to unleash these beauties to you in this article.
1. Panagea
Panagea is an HTML5 travel website template that is best suited for anyone looking to design a site for rendering services to tourists because travellers will need to visit this kind of website to book for hotels, restaurants, and other relevant information.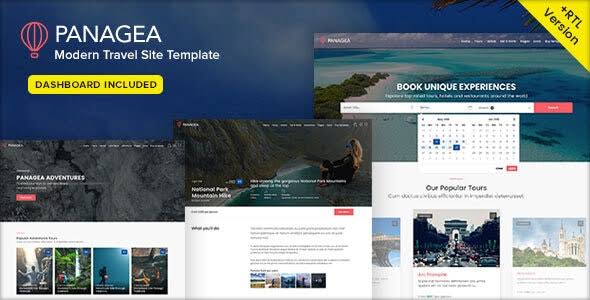 Features:
Highly responsive
It is based on Bootstrap version 4
Its execution time is great
Contains nine homepages variations
Clean
Looks very customizable
2. CityTours
CityTours is one of the best HTML5 travel website templates you can always trust to use to render services to tourists. This is because travelers can easily access it in getting vital information about tickets, hotels, restaurants, etc.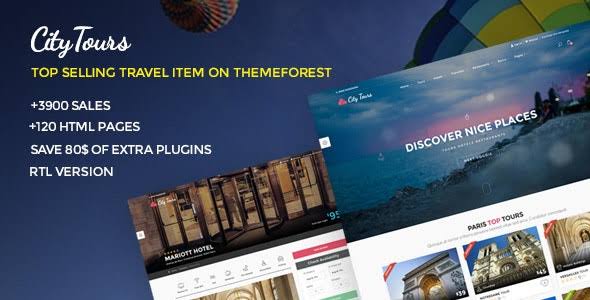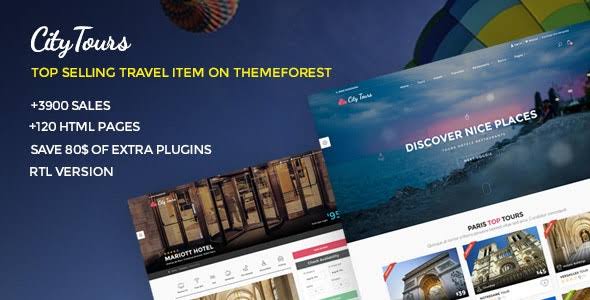 Features:
Clean but a feature-rich travel website template
It is so compatible with many modern-day browsers
As a matter of fact, it looks so easy on the eyes
Contains about twenty-five homepages
3. Retnews
Retnews is simply responsive news, blog & magazine template. Most importantly, it is a feature-rich travel website template for containing sports, technology, entertainment, fashion, business, etc.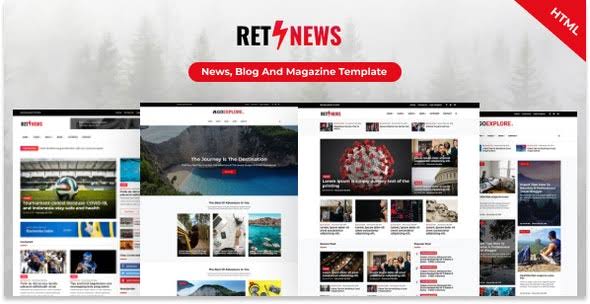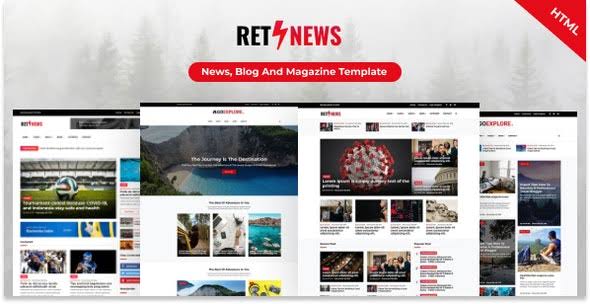 Features:
Highly responsive
It supports Bootstrap 4.x Framework
So nice to eyes
Contains 4+ home pages
Highly customizable
4. MyTravel
MyTravel is most importantly a complete travel website template used for flights, cars, hotels, etc. It appears very beautiful because of the fact that it makes use of top-notch fonts and spacing.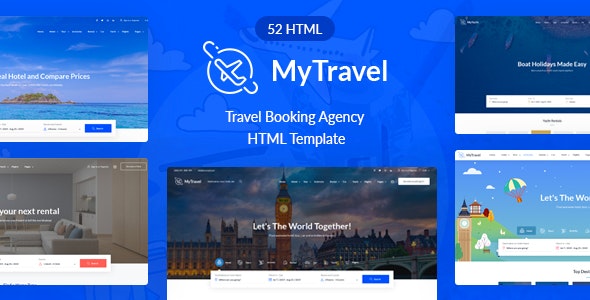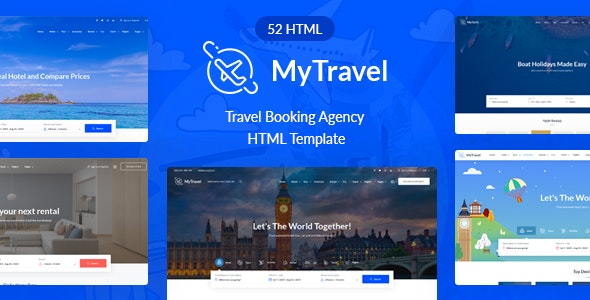 Features:
So clean and highly responsive
It contains about 10 homepages variations
In conclusion, it is based on bootstrap version 4
5. Trip In
First of all, Trip In is a responsive and well-documented travel website template. Secondly, it is best suited for photo galleries, travel organizations, etc.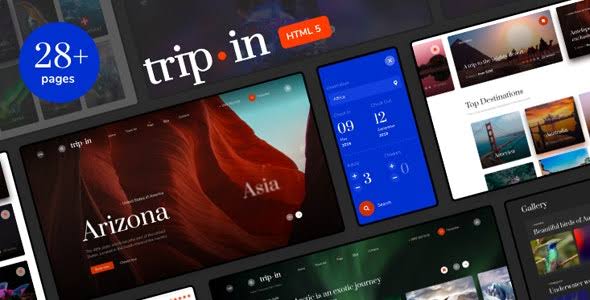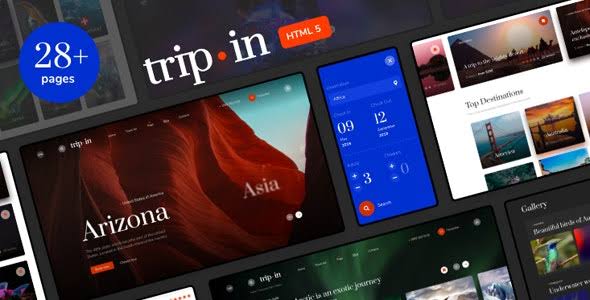 Features:
This clean template looks so easy on the eyes because of the elegant design it contains
Highly customizable
It supports many modern-day browsers because of its fantastic features
User-friendly
6. Base Hotel
Base hotel is not only a website template for hostels but also a handy tool for other accommodation providers.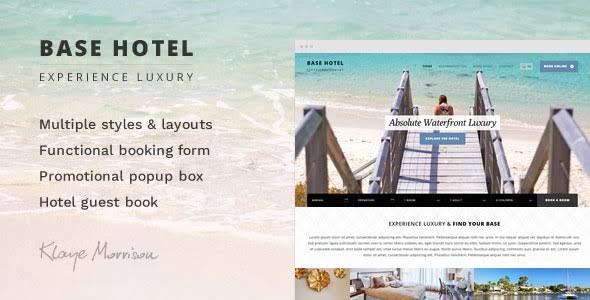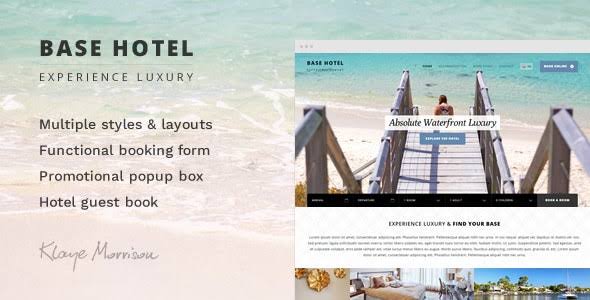 Features:
Highly responsive
Easy to edit
In conclusion, it has so many nice features
7. Triper
Triper is simply a Hotel Online Booking REACT responsive template for tour/travel organizations. You can easily say it's so clean and easy on the eyes because of its elegant color combinations.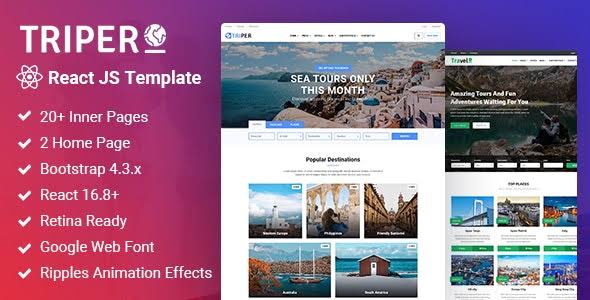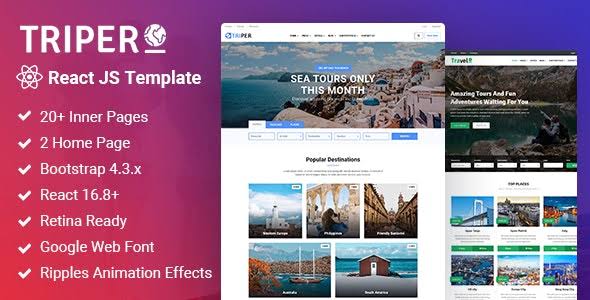 Features:
You can easily customize it because it is well documented
Highly responsive
Lightweight but fast and powerful
It so much depends on Bootstrap 4.3.x
8. Book Your Travel
Book-Your-Travel is simply an online booking HTML template. But it can also be used for booking hotels, guest houses, etc. In addition, it can be used to design travel blogs.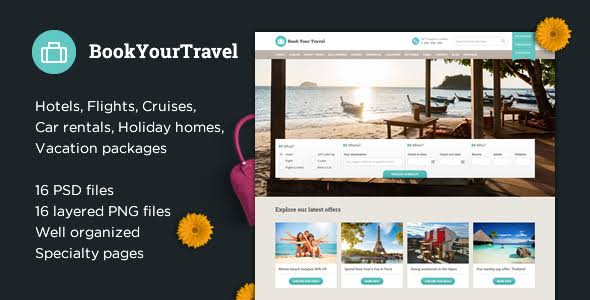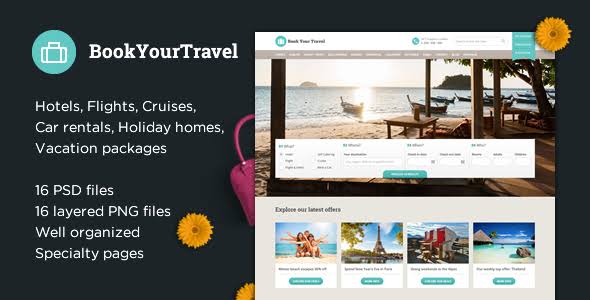 Features:
A super-rich website template
It contains a very nice responsive design layout
In conclusion, it is easy to edit
9. EasyBook
EasyBook is best described as a hotel booking directory listing template. It is simply unique and among the best, you can get because it helps users to generate, manage, and monetize a local or global directory site.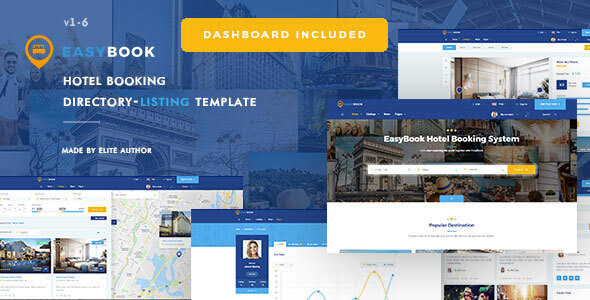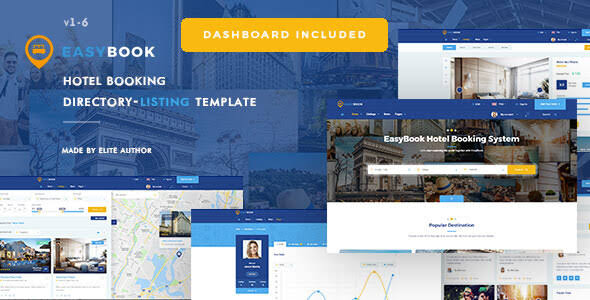 Features:
It contains four homepages variations
So clean
Elegant design
Highly responsive
10. Sailor
Sailor is great and unique because it's the first and only website template created for yacht charter booking businesses and agencies.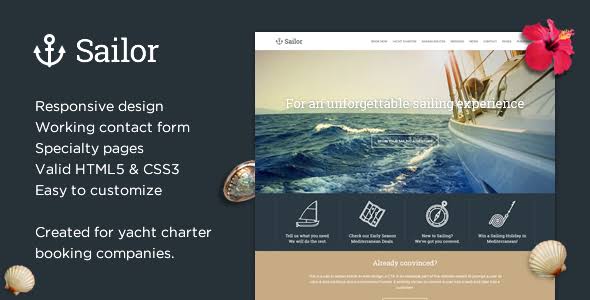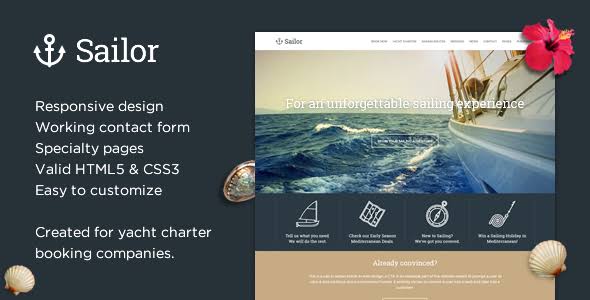 Features:
Lightweight but clean, modern and sleeky
Highly responsive
Above all, it is compatible with all the common browsers you can think of
11. Cruise
You can easily call Cruise a general-purpose booking template because it can be used to create websites for travel, hotels, tours, car rental and cruise holidays, etc.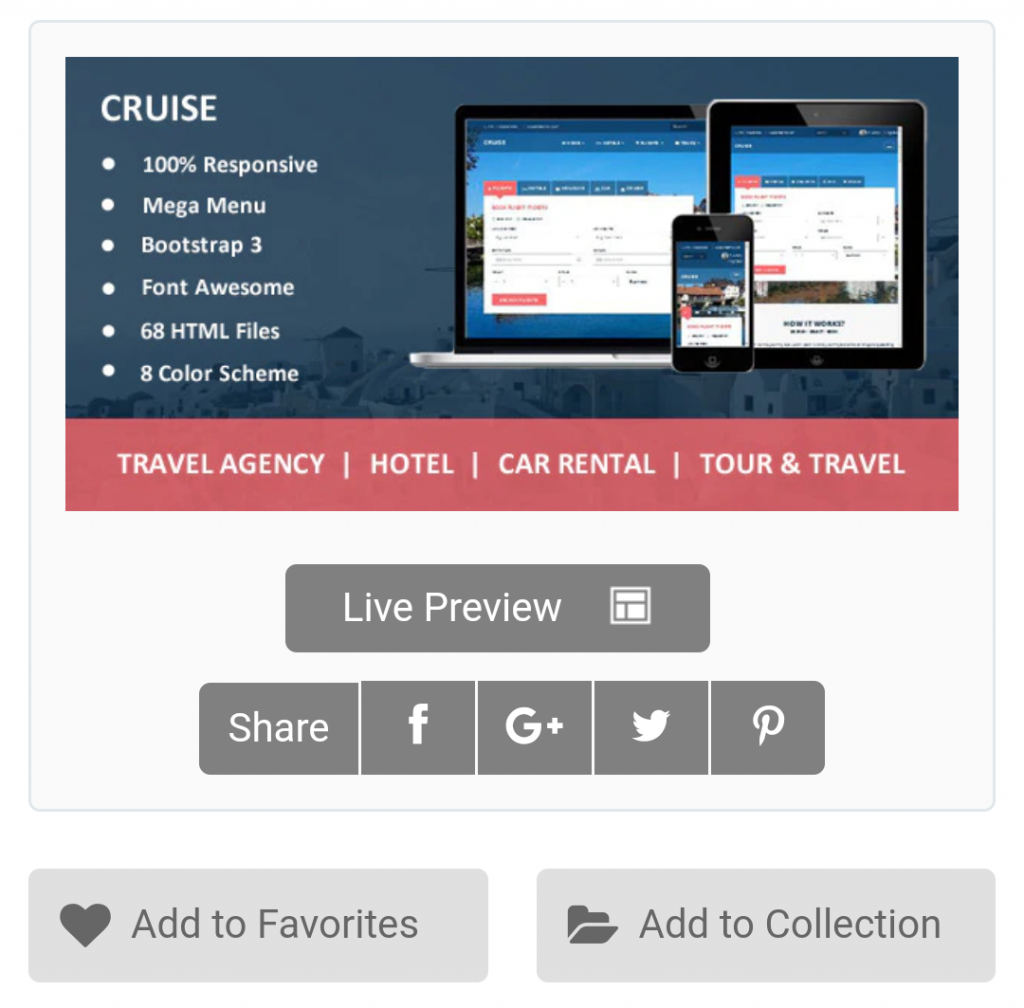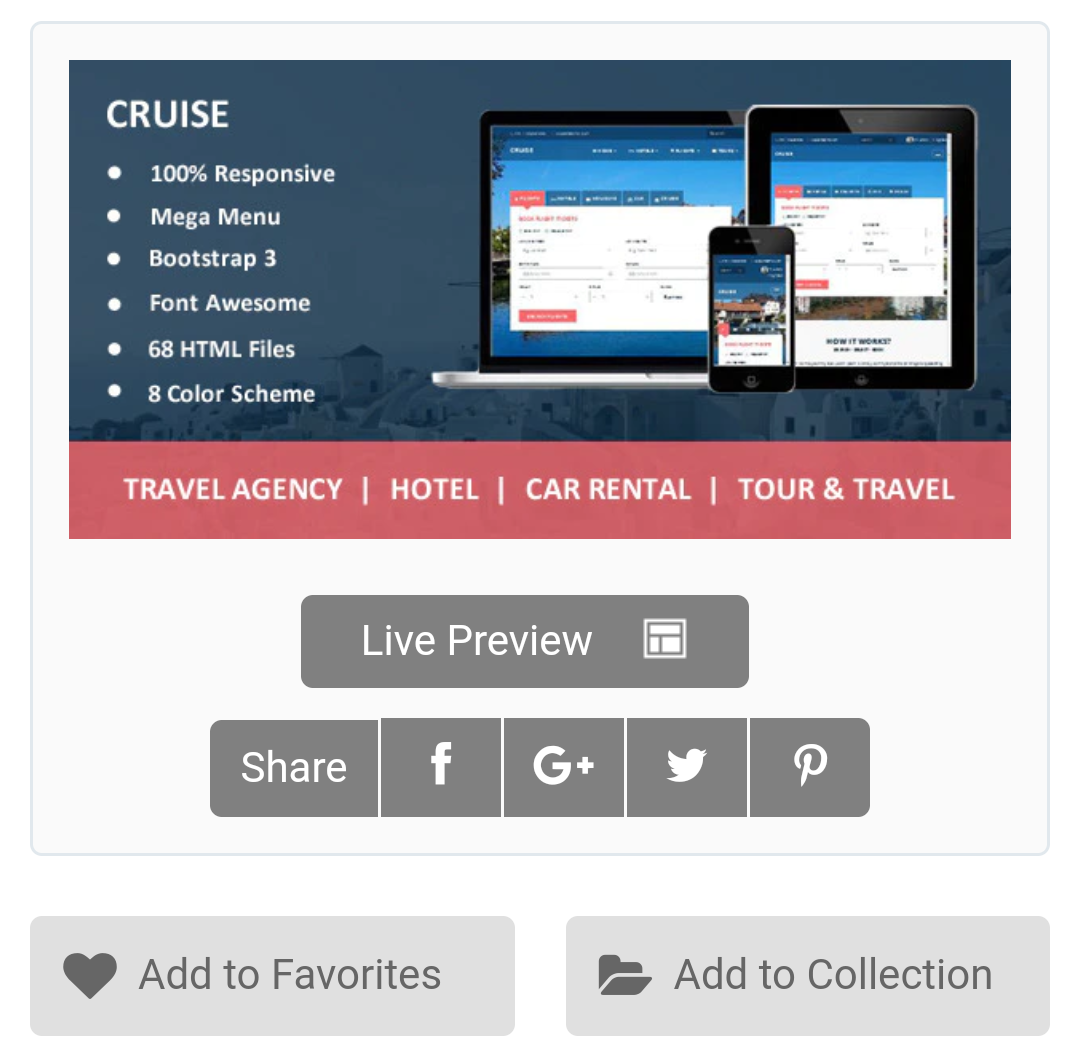 Features:
Firstly, it is highly flexible
Its responsiveness is so great
In conclusion, it is based on the latest version of Bootstrap
12. The Travel – Tour Travels Template
This website template is a multipurpose hotel booking and travel & tour booking template. It is one of the best you can lay your hands-on because of its versatility. For example, you can use to create websites for flight, cruise, and tour, rent a car, holidays, transport, cruises, Leisure, flight tickets, holiday website, transfers website, vacations websites, last-minute deal, early deals offers, local directory, listing packages, marketplace home houses apartment, B&B, hostel, hotel, inn, lodge, resort, spa property for sale, suite lodge motel room, etc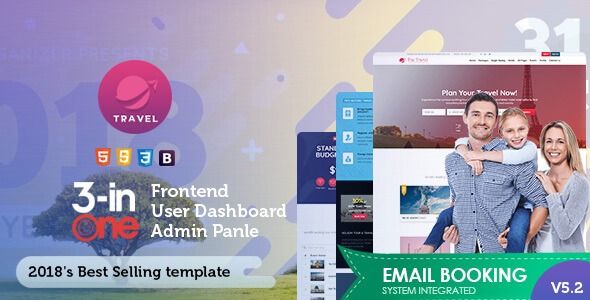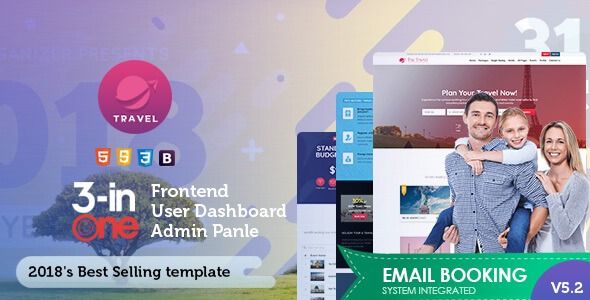 Features:
It supports many common browsers
It integrates well with Google map
Contains about forty HTML pages
In conclusion, it is documented well
13. Bookly
Bookly is no doubt one of the best travel, tourism & hotel booking system HTML templates presently in our world today. For example, you can use it to create travel websites, tour operators, tourism, trip, hotel booking, etc.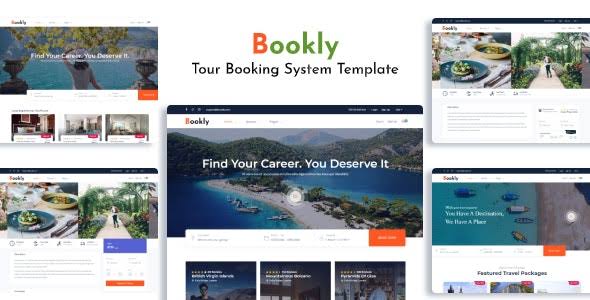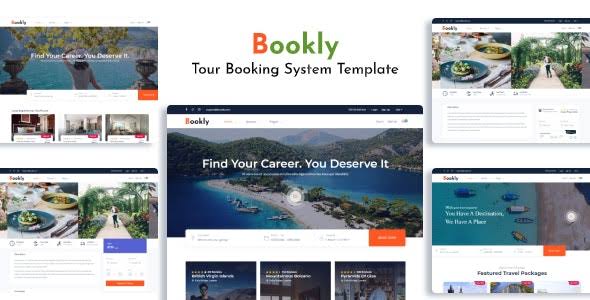 Features:
It is highly responsive
So easy to customize
Clean and beautiful
It depends on Bootstrap version 4.x
Compatible with common browsers
14. Rentica
Rentica is a well known renting HTML template. It appears so beautiful and attractive to the human eyes.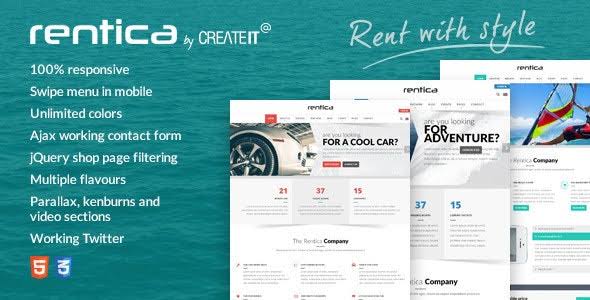 Features:
It relies so much on Bootstrap version 3 (Mobile First)
Highly responsive
Contains over 400 font amazing icons
15. Yatra
Yatra is one of the most fascinating, efficient, and modern Travel Agency Premium HTML5 templates because it is easy to use and edit, got great design and code quality, responsiveness, flexibility, and many more. For example, you can use this template for Travel or travel agency websites you can think of.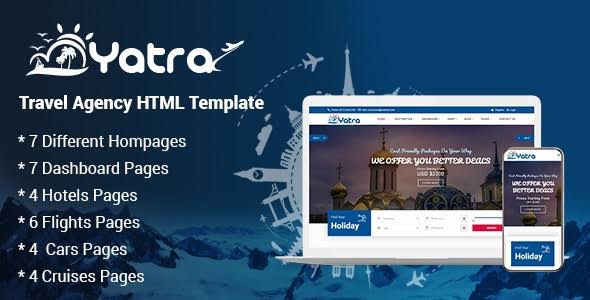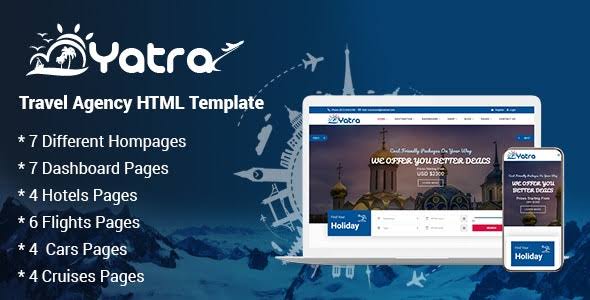 Features:
Its animation is so smooth
Clean and unique design
It supports many modern-day browsers
Extensibility
Clean code
16. CountryHolidays
CountryHolidays can be best described as an HTML 5 site template. It is unique because of the fact that it comes with a booking/check availability form and many functionalities. For example, you can use it for country hotels, accommodations and bed, and breakfast.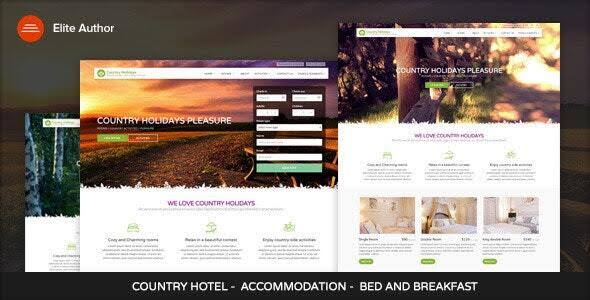 Features:
Highly responsive
Browsers compatibility
It supports Google map
17. Zante
Zante is an HTML template created for the hospitality industry. For example, it goes well with accommodation, resort, hotel, bed and breakfast, etc.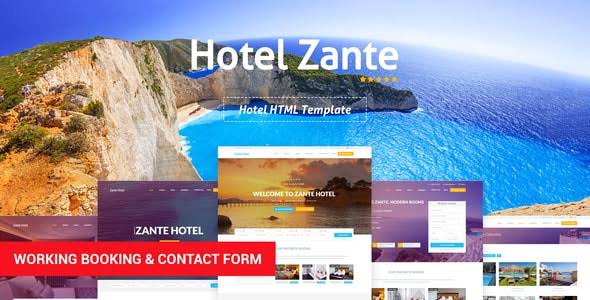 Features:
It has so much dependency on Bootstrap Framework
Zante comes with four amazing homepages variations
Highly responsive
Its compatibility with modern-day browsers is so nice
18. Balena
Balena is a new HTML template for creating websites for booking or presenting hotels, motels, spa centers, B&Bs, etc. It stands out among others because it loads quickly.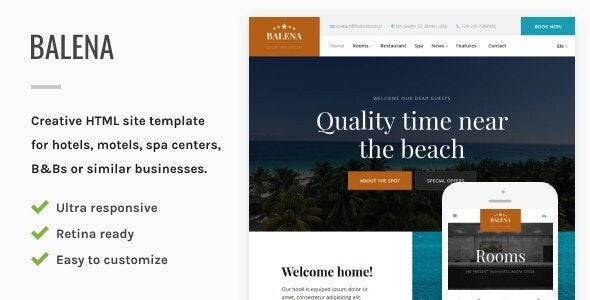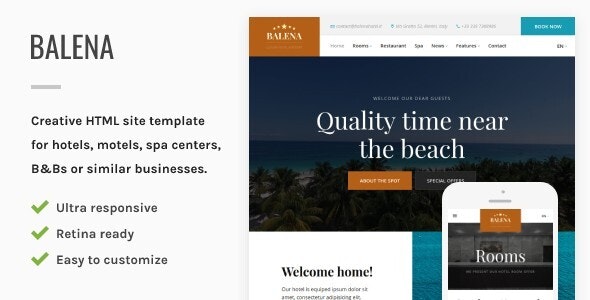 Features:
It is so easy on the eyes
Highly customizable
Balena has a great responsive design layout
19. StarHotel
Starhotel is not only designed for hotels, but it can be used for spas, bed and breakfasts, motels, resort, etc.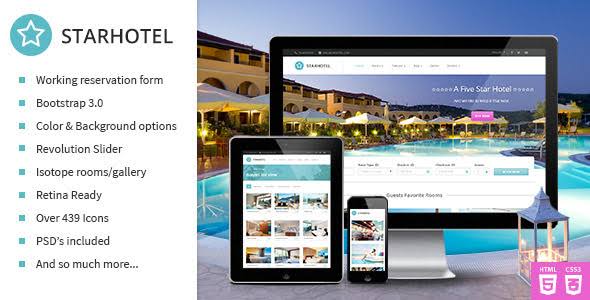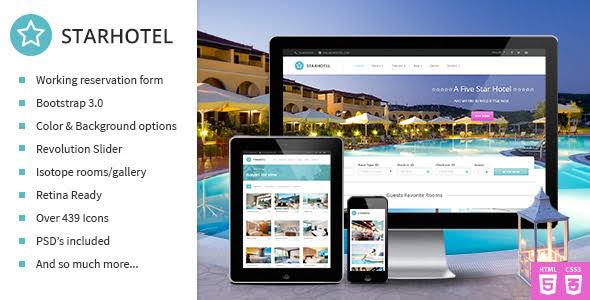 Features:
It is simply a HTML5/CSS/jQuery website template
Relies on Bootstrap version 3.3
Highly flexible and compatible with common known browsers
20. Mendoz Suite
Mendoz Suite is basically a resort and hotel HTML template created mainly for bed and breakfast, accommodation, resort, and other related things of interest. You can decide to choose it for your online presence because it is beautiful and has a unique design.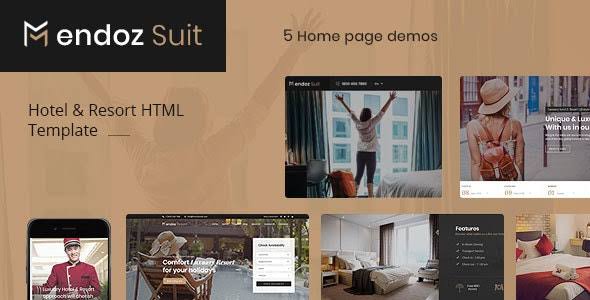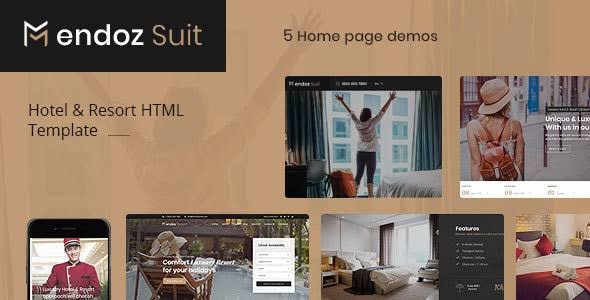 Features:
It is based on recent bootstrap framework
Highly responsive and flexible
It is so easy to edit
Supports many browsers
Conclusion
Now you know that as a travel blogger, you will need an online presence to share your recent experience for future reference. The travel website templates will help you contain your stories. The above amazing top travel website templates we have explained can do the magic for you and some other essential functionalities. Study them carefully and make your choice for your next project.