In this article, we will be providing the best software company website templates you can use. Indeed, good software business ideas deserve one of the best software company website templates. This is because software companies with better UI and great designs attract users the most.
In other words, users are more likely to patronize your apps or websites more if you have a better template.
So, a popular question goes thus does a good template matters in software businesses? Users only tend to search for new apps and software to ease their daily activities, so it counts.
You can use a modern design layout or go simple for your software business website (either way) but never forget that the most important thing is to choose the one that will transmit all your features and highlight them to users.
1. Connect
Connect is the option for you to build stunning websites because it comes with a large set of pre-designed homepages, practical inner pages, blog and shop templates, etc. It is best suited for startup companies, software, or productive businesses.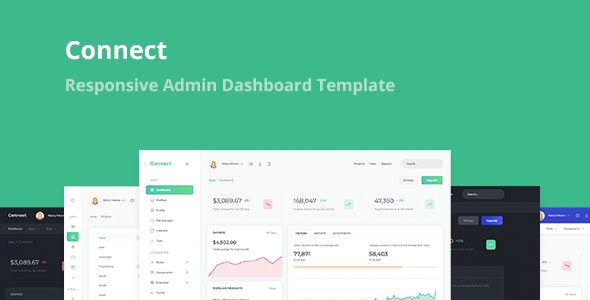 Features:
It is so easy to edit
comes with nine homepages
Highly responsive and flexible
In conclusion, it is features-rich
2. Smooth
Smooth is described as an HTML5 landing page. Most importantly, the idea behind the development of smooth is for it to help promote users' applications, services, or business projects. Startup businesses can implement it but it's also good for applications, (SaaS) services, etc.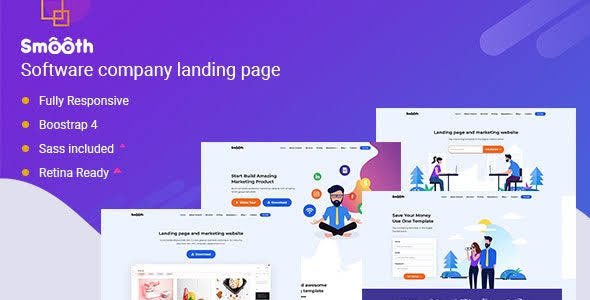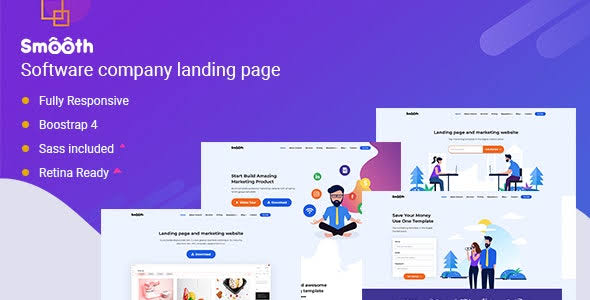 Features:
Firstly, it depends on Gulp, SCSS, and Bootstrap 4
It is simple to build but well documented
Supports many common browsers and also highly responsive
3. Uptech
Uptech is known as a professional & powerful technology & software general-purpose WordPress template. In other words, it is best suited for IT Solution & Services, IT Business, IT Consulting, Company, Software, etc.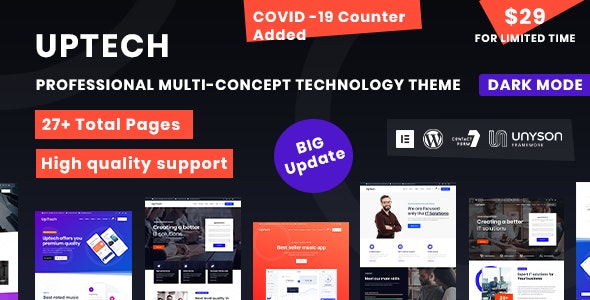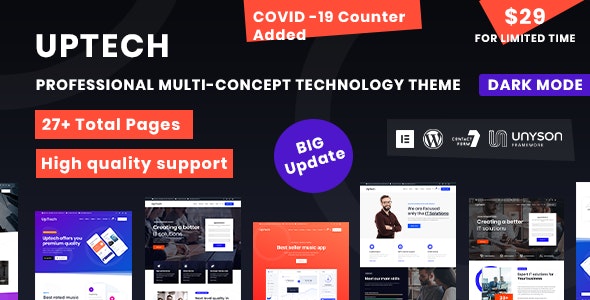 Features:
Uptech is so easy to customize
It supports WooCommerce plugin
Comes with Ten Home Demos
4. LeadEngine
LeadEngine is referred to as a general-purpose WordPress template with a page builder. This template is specifically for businesses-oriented people because it uses its wonderful tools and features to help them a huge online presence.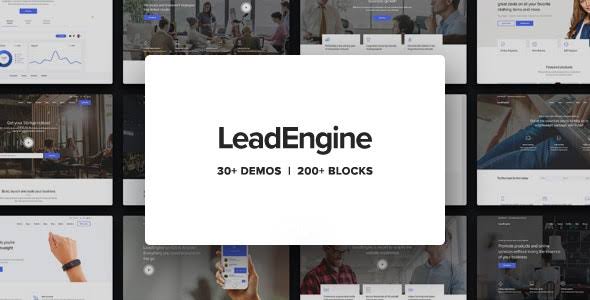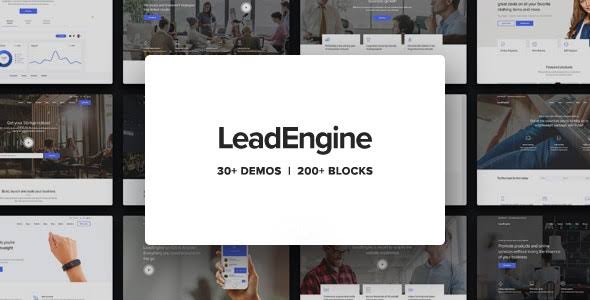 Features:
It's so easy to customize
User-friendly
It supports modern-day browsers
LeadEngine runs so well and efficiently
Extensive documentation
5. Sterling
Sterling is simply an 100% responsive WordPress template. You will so be in need of this template if you desire to give your business an online presence.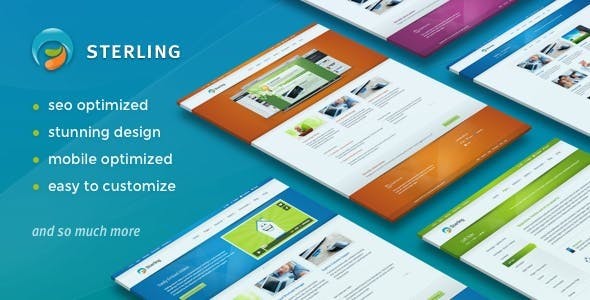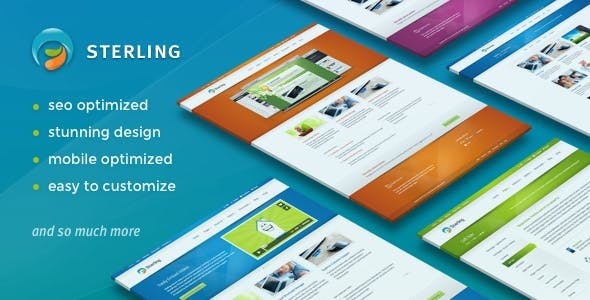 Features:
It supports plugins like WooCommerce, WPML, etc.
Sterling comes with a responsive design layouts
You will find it so easy to customize
In conclusion, it's good for creating a professional online presence
6. Codiqa
Codiqa can be best described as a software and application WordPress template. Business owners will definitely need it because it is very good for digital marketing and advertisement (in general).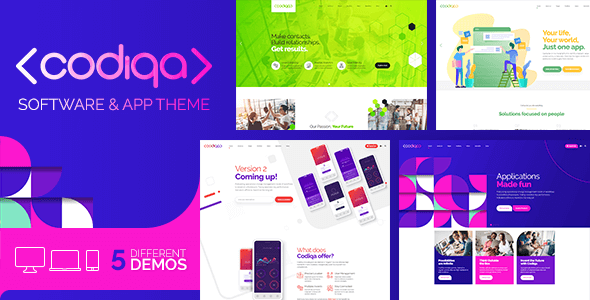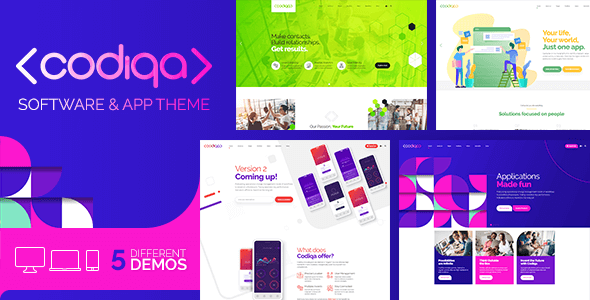 Features:
It comes five nice Demos
Codiqa is simple to use and it runs so fast
Highly responsive and customizable
7. Stike
Stike is an IT StartUps WordPress template. In conclusion, Startups concerned with SaaS, AI, Chatbot, and PaaS will definitely find this template useful.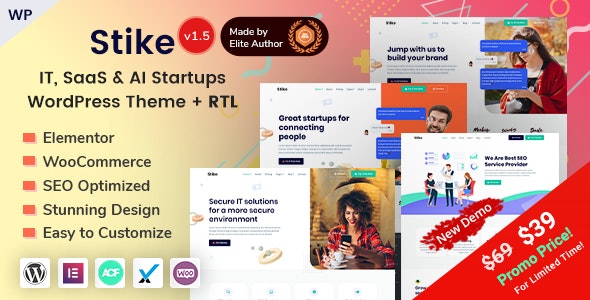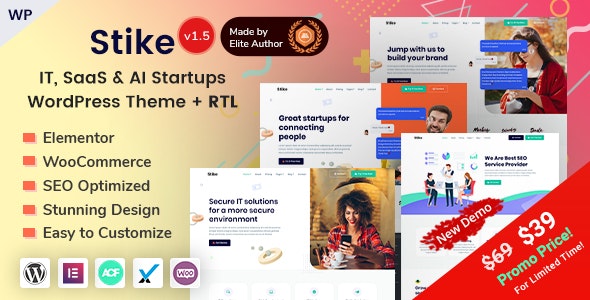 Features:
It depends on WordPress, Elementor, Bootstrap version 4 and Sass
Comes with over seven Demos
Highly responsive and customizable
Lightweight but loads very fast
It supports many common browsers
8. Priority
Priority is simply a responsive general-purpose WordPress template. In other words, this template goes well with any website development (irrespective of your niche).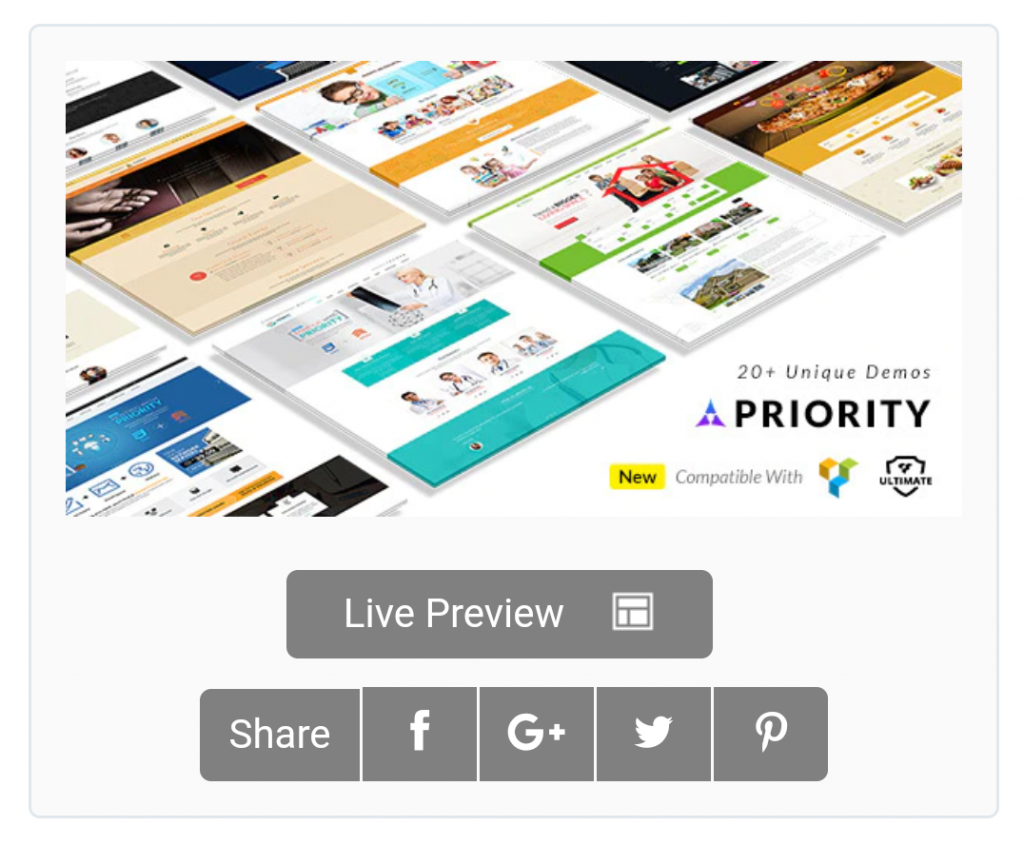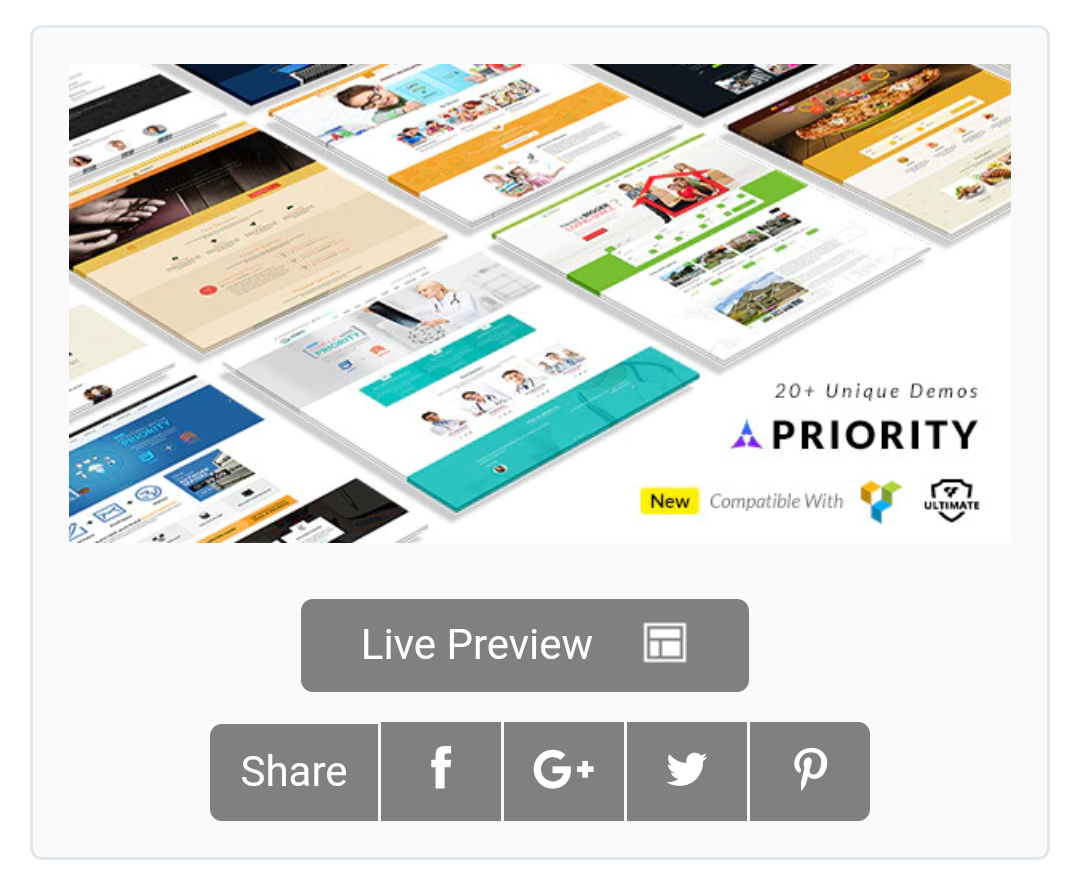 Features:
It supports plugins like WPML, WooCommerce, Contact Form7, Layer Slider, Yoast, etc.
Highly responsive and customizable
Adequately documented
Compatible with many known browsers
9. Ofiz
Ofiz is a very good business agency WordPress template. In other words, professionals like Finance Advisor, Marketing Agent, Lawyer, Insurance, Loan, Tax Advisor, Investment Advisor, etc. will find it very useful in giving their businesses an online presence.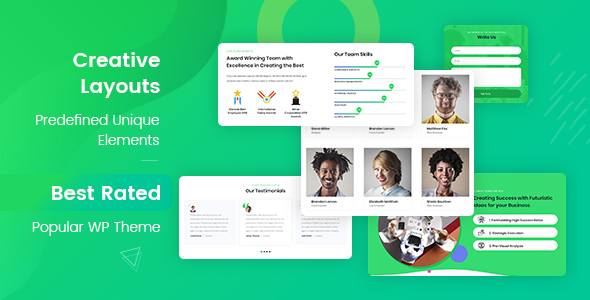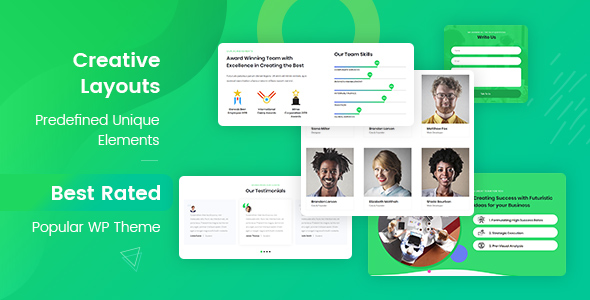 Features:
Clean and very easy on the eyes
100% responsive
It is so easy to edit
Supports browsers like chrome, IE11, Firefox, Opera and Safari
Nicely documented
10. Ambassador
Most importantly, Ambassador is just a software landing page. It's best suited for software, SaaS startups, and companies.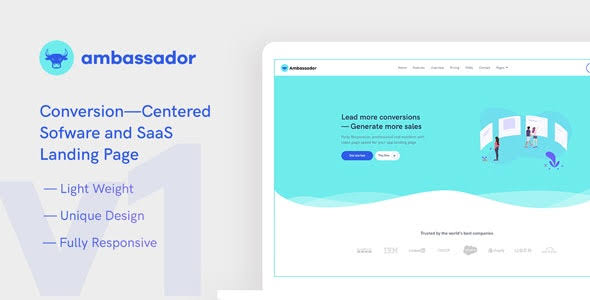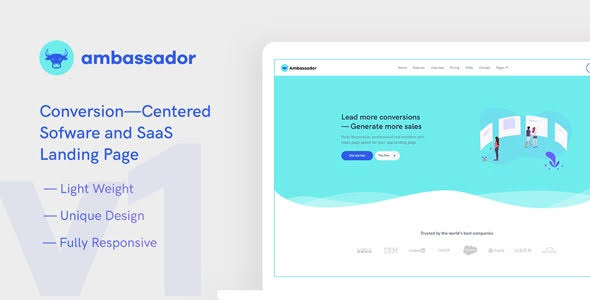 Features:
It so much rely on Bootstrap
Highly customizable and it loads so fast
100% responsive and nicely documented
11. Apzo
Apzo is a Software Application SaaS WordPress template. You will love to use Apzo because it comes with an in-house page builder. In addition, this unique in-house page builder performs smoothly, excellent, and very fast.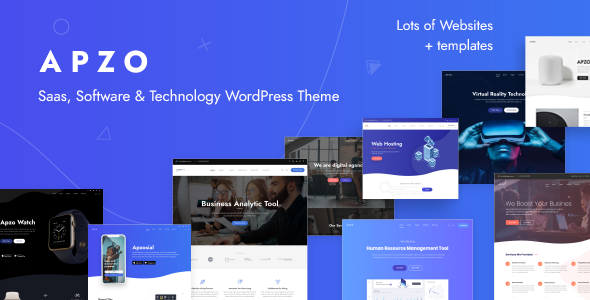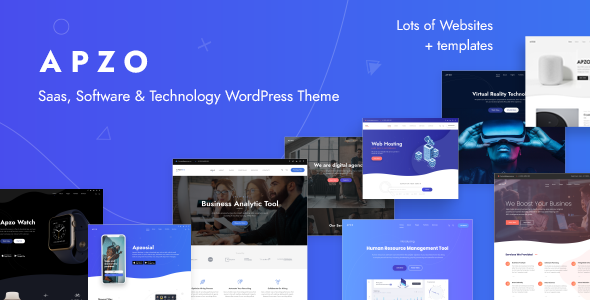 Features:
Highly responsive and flexible
Compatible with plugins like WPML and WooCommerce
A well-known intuitive and powerful template
12. Lateral
Lateral is an HTML template built purposely for SaaS companies that desire to advertise and promote their services.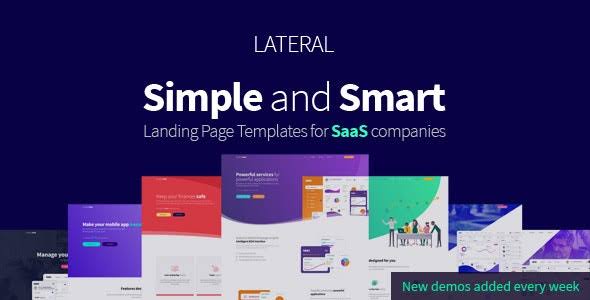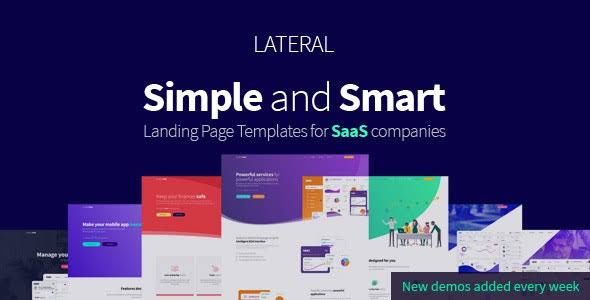 Features:
100% responsive and nicely documented
In addition, it is so compatible with browsers like IE11, Safari, Chrome, Edge, Firefox, etc.
13. Speedup
Speedup is a general-purpose responsive HTML template. This template that's made up of clean and modern design is popular among company owners because it makes them stand out among others.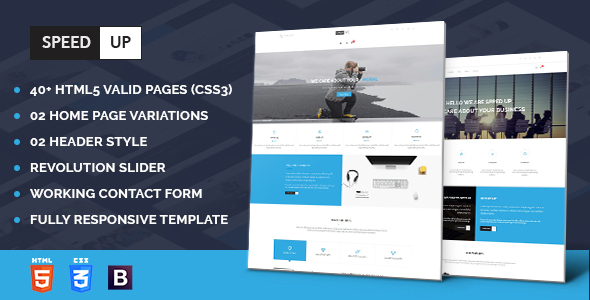 Features:
It is so easy to edit
Browsers compatibility
Fully responsive
It depends on Bootstrap grid system
14. StartHub
StartHub is the business WordPress template for you because of the fact that it has gorgeous typography and wonderful structure. In other words, it's a great template with a clean and great design for creating business websites.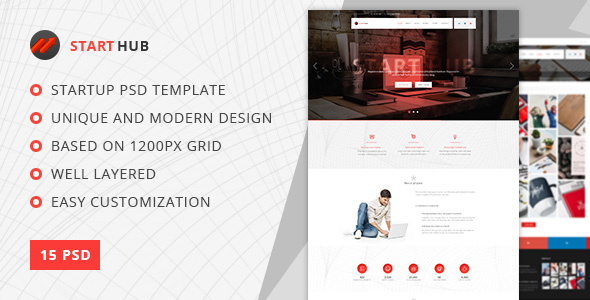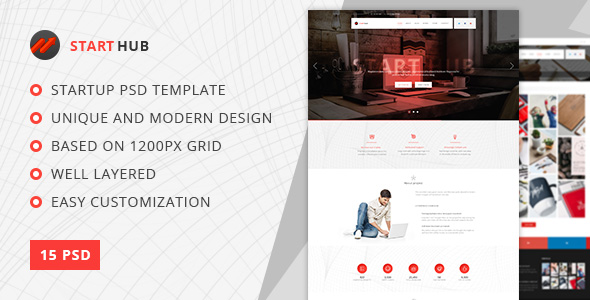 Features:
It so much rely on Warp 7 Framework
So easy to customize too
Highly responsive and flexible
Compatible with WordPress version 4.x+
In conclusion, it is richly featured
15. GoSofto
GoSoftso is best described as a software landing page responsive HTML template. It is unique and popular because it can be used for all kinds of softwares and desktop applications.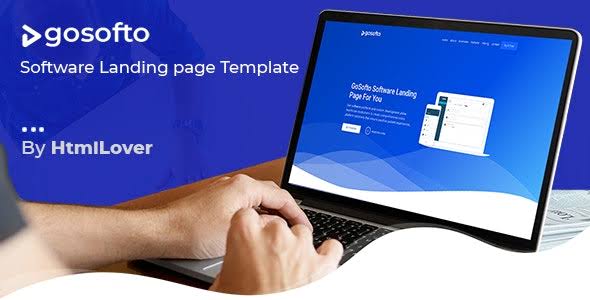 Features:
Firstly, it depends on the Bootstrap Front-End Framework
Clean and strong
Fully responsive and highly customizable
Lightweight but it's made up of eye-catching design
In conclusion, it supports many common browsers
16. Responsive Agency
Responsive Agency is simply an Onepage Web Agency PSD Template. In addition, you can easily use this template to create websites for Agencies, IT businesses, Software Startups, etc.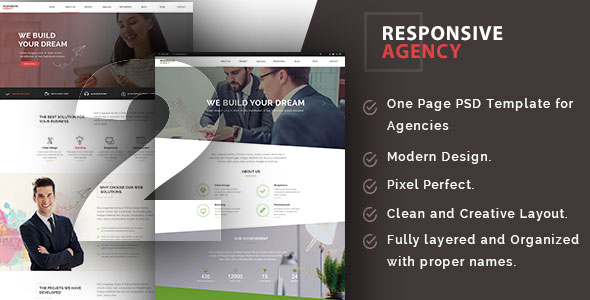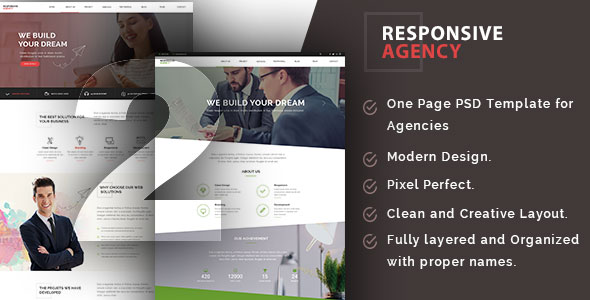 Features:
It has a responsive design layout
Depends on Twitter Bootstrap
In conclusion, a super clean general-purpose business and blogging PSD template
17. Xplor
Xplor is widely known as a professional productive PSD template. For example, you will need this extraordinarily featured template to build websites for digital agencies, marketing firms, software firms, freelancers, designers, etc.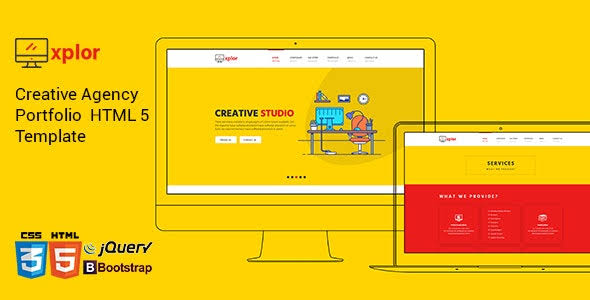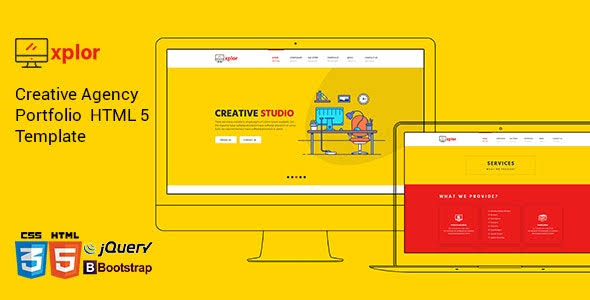 Features:
It is so simple to use
Clean and modern design
Depends on Bootstrap 1170px Grid
Highly customizable
18. Alphaone
Alphaone is a general-purpose Onepage PSD template used for creating websites for Agencies, Software Startups, etc. In addition, it's very useful for general-purpose businesses.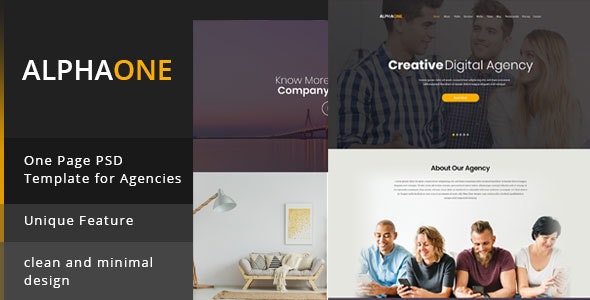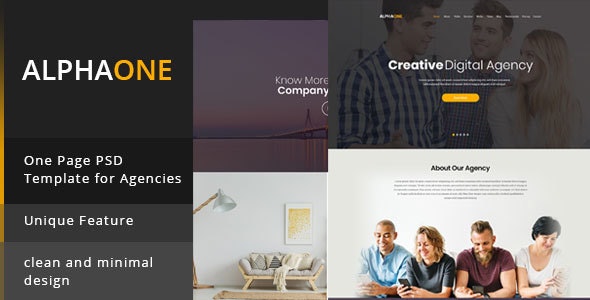 Features:
It has so much dependency on Twitter Bootstrap
Super clean and creative design
In conclusion, it's known as a distinct and modern premium PSD template
19. Santao Web Consulting
Santao Web Consulting is best suited for corporate/software companies. You would be glad to use it for your website because it appears as a clean white shade template.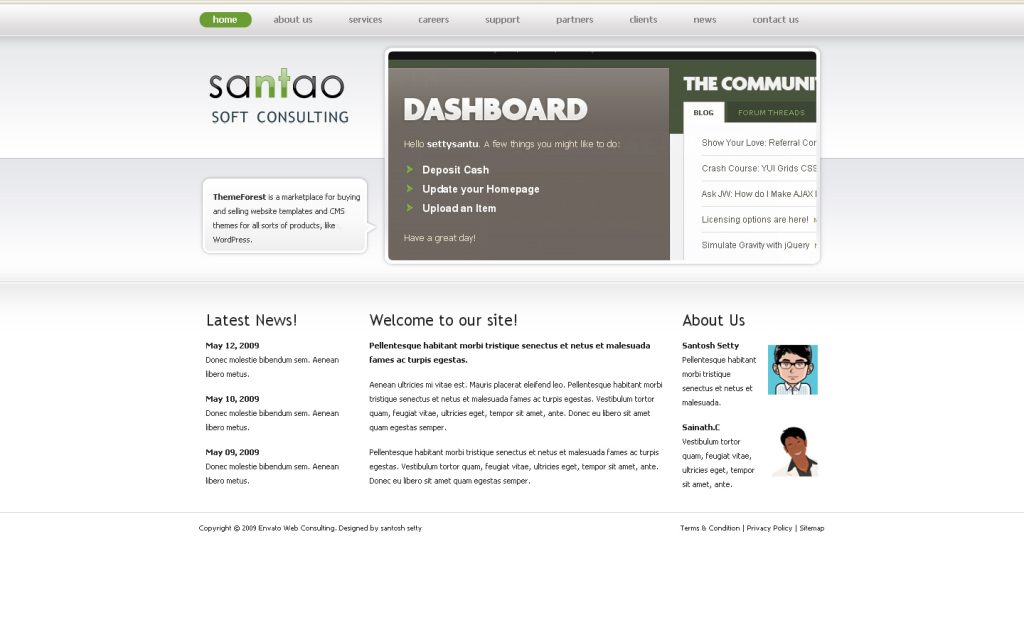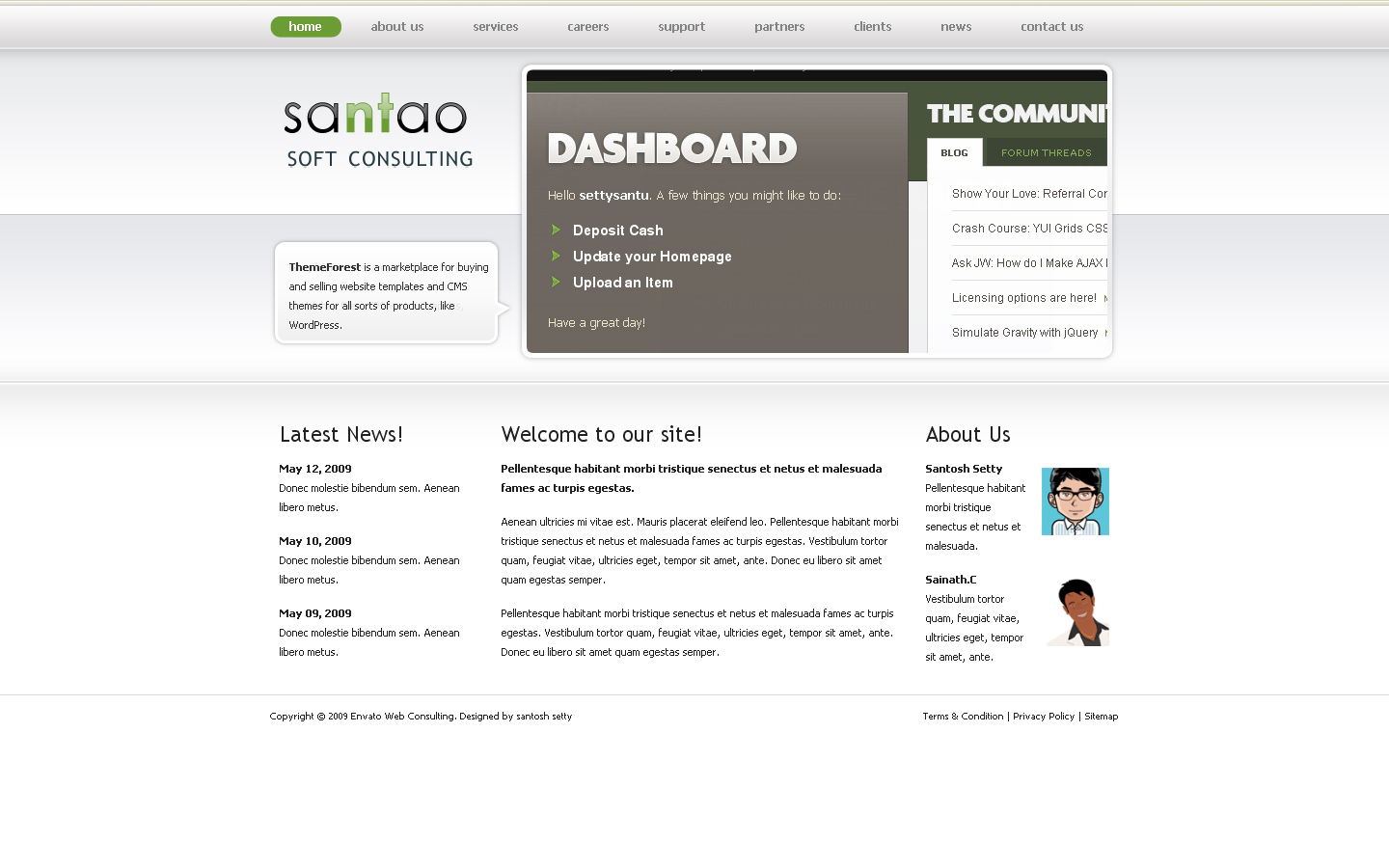 Features:
It makes use of jquery inner effect
Compatible with browsers like Safari, IE6+, and Firefox
Conclusion
These highly rated software company website templates are explained to help readers quickly grasp the main points in this article. There are many more templates in this category but these are arguably the best you can consider for your next website development project.