This article focuses on giving you some of the best free and paid Ghost themes around today. As a minimalistic content publishing framework, Ghost is commonly known as a free and open-source headless Node.js CMS. An independent tool like the Ghost gives you the freedom to control the technology, content, and audience. It's an excellent alternative among its other related frameworks as it handles its significant tasks, publishing contents, very well.
It happens you would like it because it has a stunning and friendly UI.
Ghost is so strong, easy to customize, and it's a high-speed blogging platform. It supports the Node.js environment, and it's quite affordable. Ghost includes post and analytics, some friendly developer tools, third-party applications to mention a few.
With Ghost, you enjoy the advantage of publishing your content once and distribute it everywhere. Like Ghost, simple content management automatically comes with some great SEO features to make your published content rank high.
1. Nurui
Nurui is your go-to theme for Ghost if you are looking for a paid theme that has a sleeky and modern design. Furthermore, this minimalistic theme covers a wide range in the sense that it can be used for an online magazine, lifestyle blog, culinary, design blog, etc.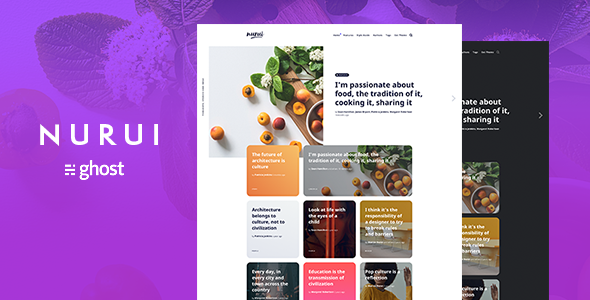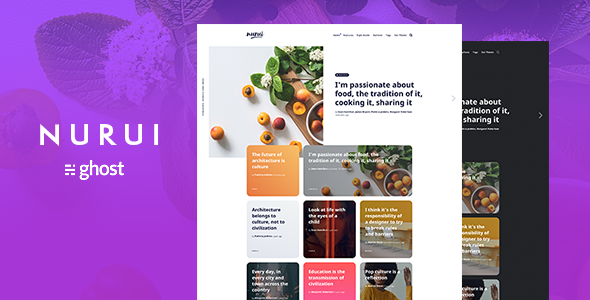 Features:
It supports modern browsers
Minimalistic and extremely fast
Clean and 100% responsive
Lastly, it comes in both light and dark versions
2. Melaka
Melaka is designed for users that want to be productively focused on handling the important things as the theme does the other basic tasks for you. In addition, it shows contents on this particular amazing theme for Ghost in a clean and simple way.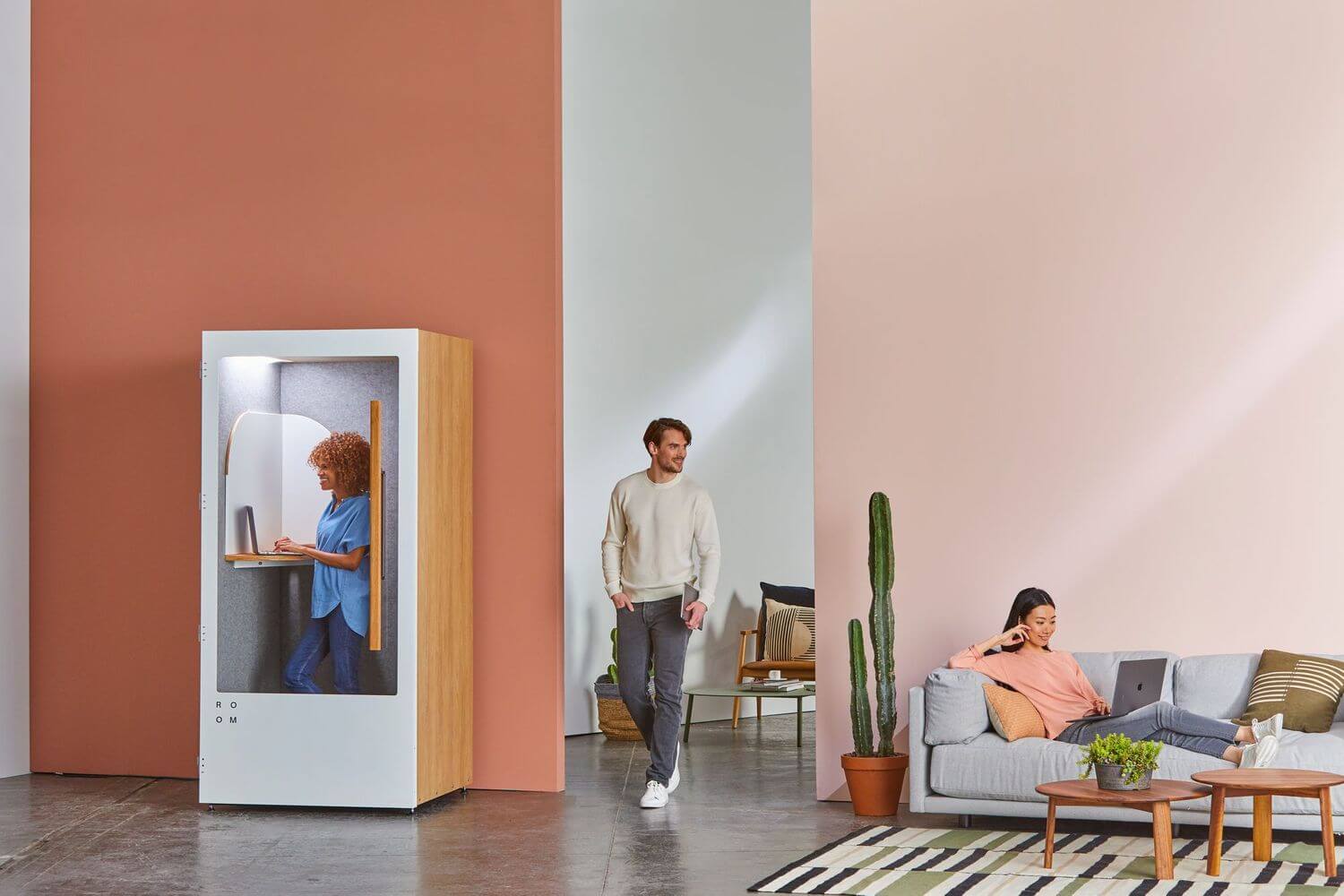 Features:
A minimalistic paid theme for Ghost
It's more about images, typography and white space
3. Firma

Both startups and large companies can decide to get Firma for themselves as the Ghost theme supports every article concerns with business. It has a clean and modern design that makes it suit any company's identity.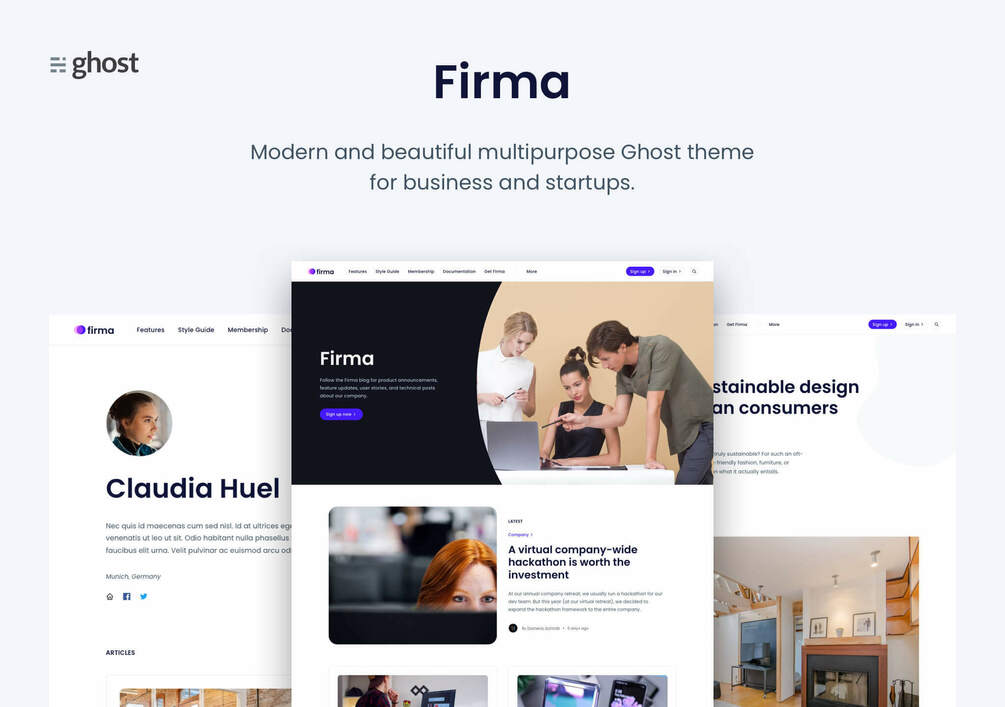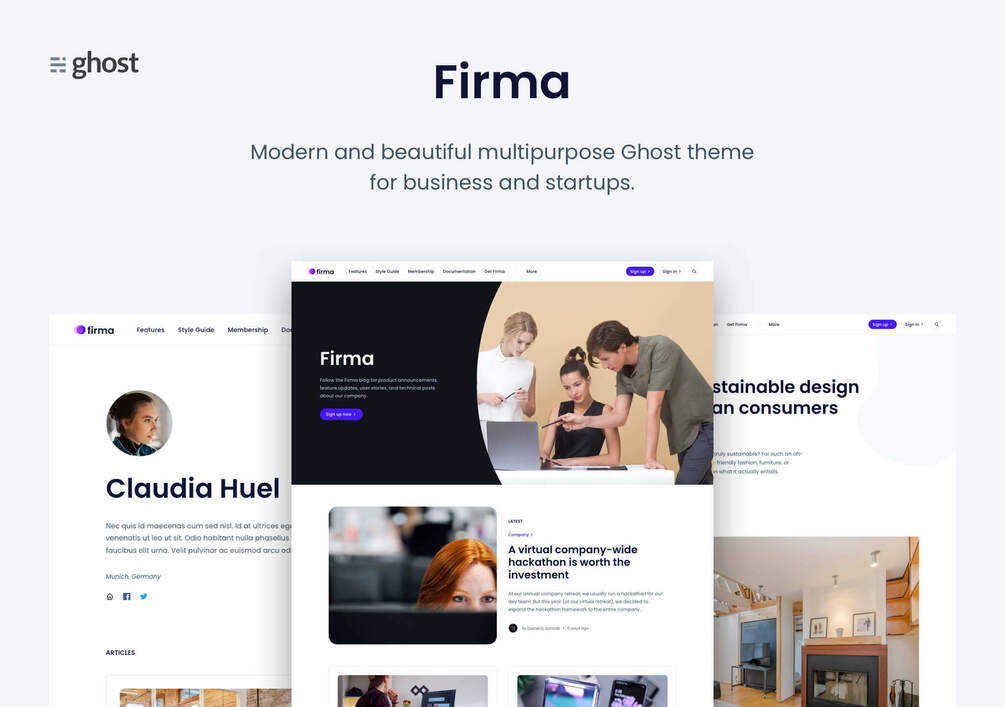 Features:
Light and dark option layouts
Modern browsers supported
Clean and fully responsive
Extremely fast and so good on any device
4. Okiro
For your clean and beautiful publications, Okiro is your ideal Ghost theme. In addition, it comes with a sleeky and modern design. It is also a clean paid theme that is compatible with modern browsers.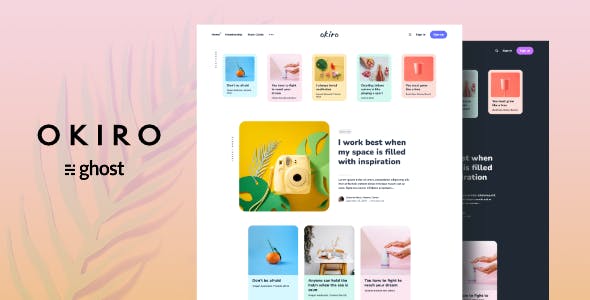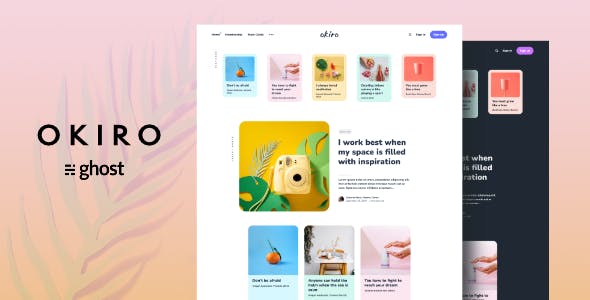 Features:
It has both light and dark versions
100% responsive
Minimalistic and superbly fast
5. Clako

This sleeky Ghost theme goes well with any personal or professional blog. The authors of this theme focus more on topography and reading experience. You really don't need to do too much to set this theme up. As a coding related article writer, you would like to lay your hands on this theme because it comes with a beautiful code syntax highlighter.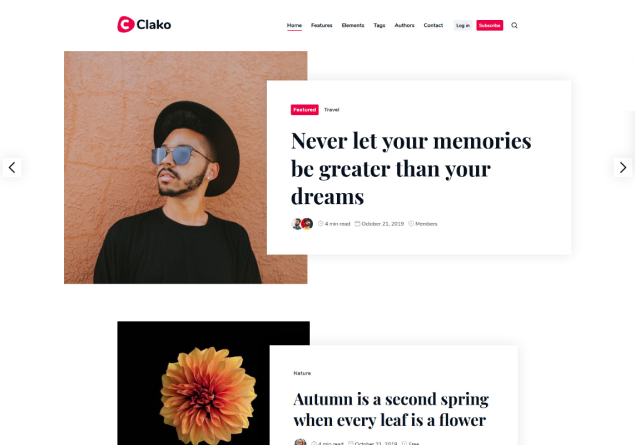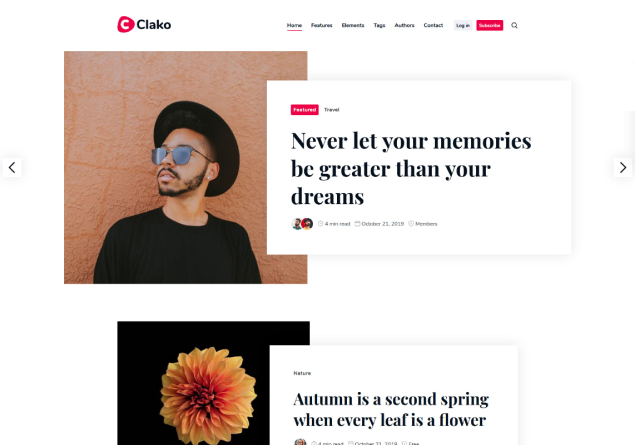 Features:
Most importantly, this theme is based on gulp and SASS
So light and fully responsive
Minimalistic
Performs extremely fast
6. Renge

Renge is a very good Ghost theme for Graphics designers, illustrators, and anyone that falls under any kind of creative art. Creative agencies and freelancers under this niche can use Renge to showcase their work in a better way.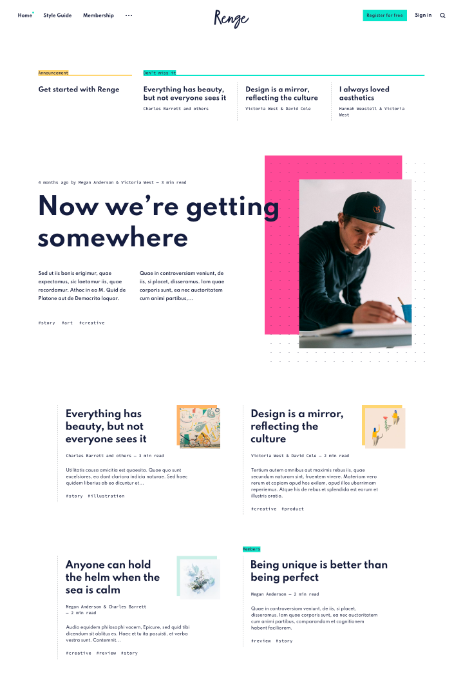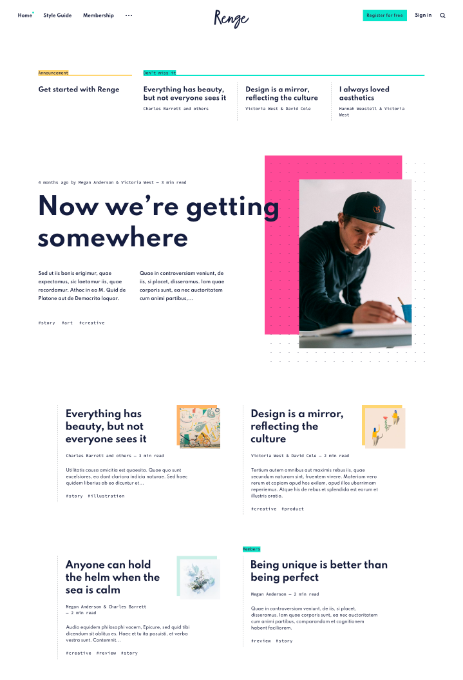 Features:
100% responsive
Lightly fast
Neat design
Lightweight
7. Krabi

Krabi is a minimalistic clean theme for Ghost. This stunning theme is more concerned with making your content appear in a clean and simple way.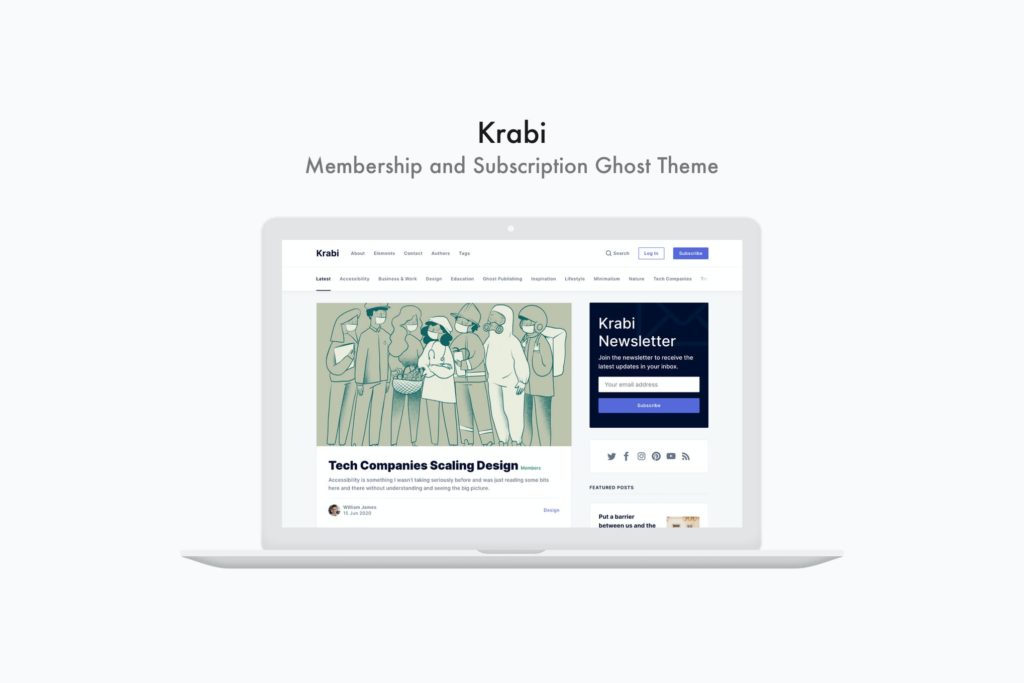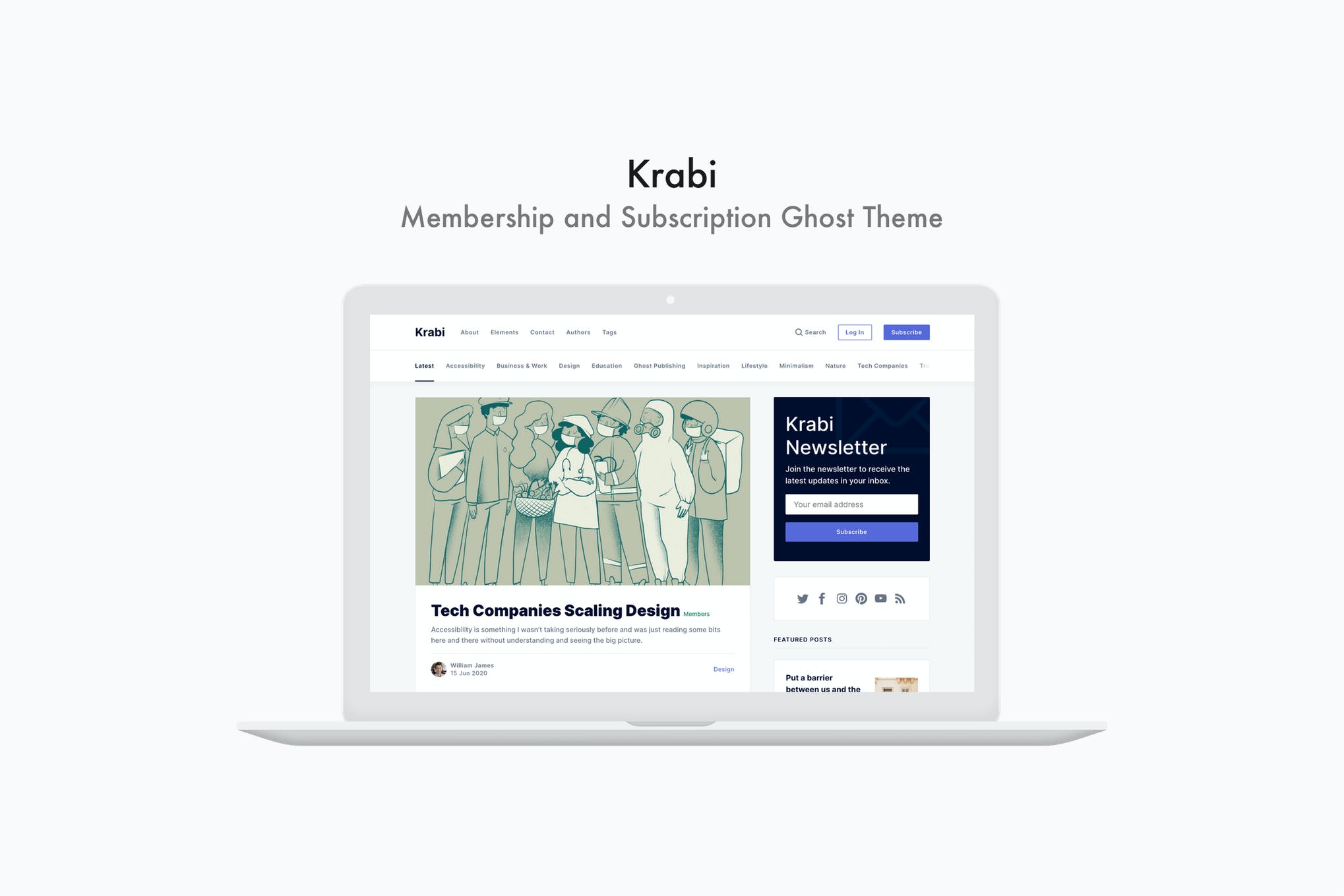 Features:
It focuses on images, topography and white space
8. Korima

Korima has a minimalistic look and it appears lightweight. This Ghost theme helps you to present your content in a more mind-blowing manner.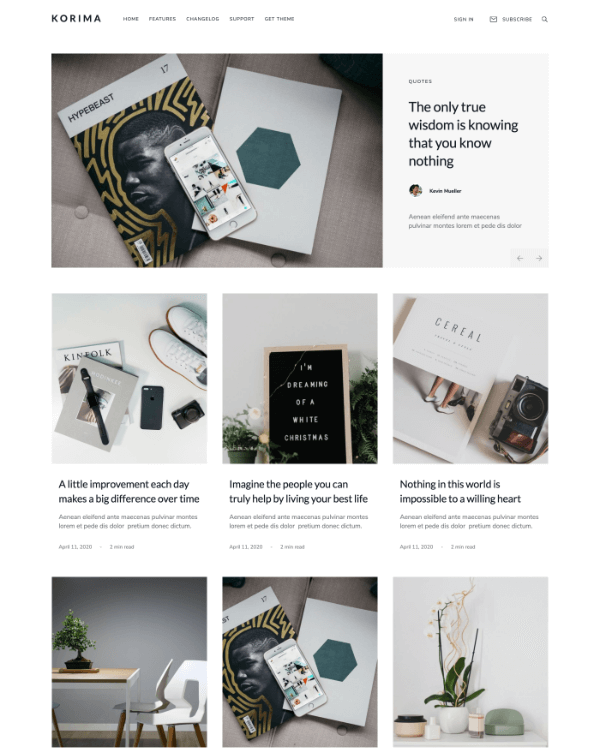 Features:
100% responsive and well documented
Doesn't require much technicality to set up
Compatible with Ghost 3.X
9. Shoji

This Ghost theme is perfectly fitted for magazines. If you are a fan of sharing your stories about design, fashion news or about the latest products in town, you would love to use Shoji for your content.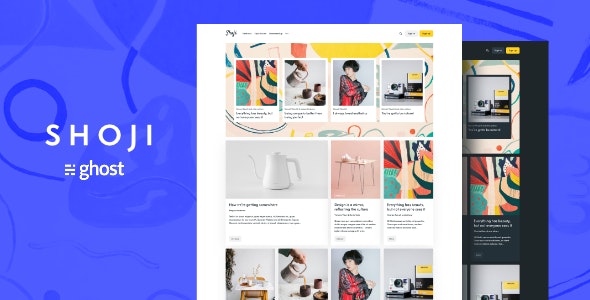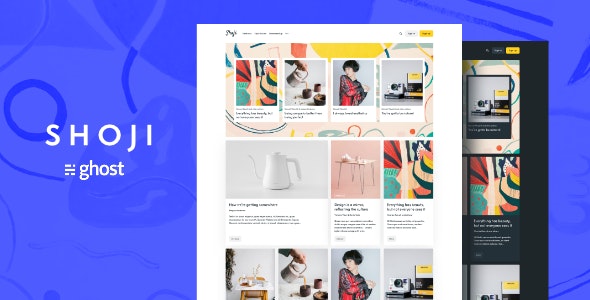 Features:
Clean and modern design
100% responsive
Modern browsers supported
Minimalistic and so fast
Lightweight
10. Weiss Pro

This is another stunning and modern theme for Ghost. Weiss Pro as a premium Ghost theme is highly-rated for its beautiful design in both its light and dark versions.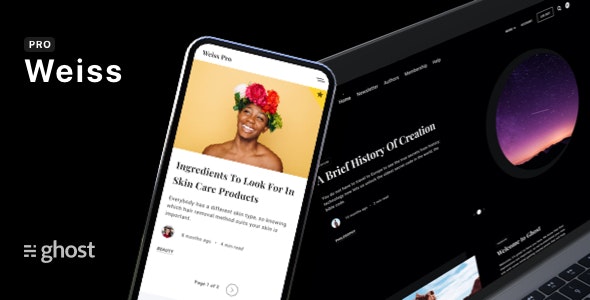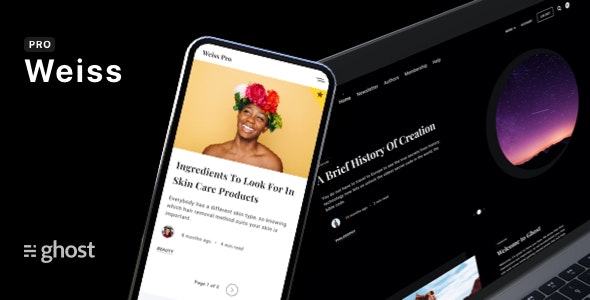 Features:
100% responsive
Clean and modern
Extremely fast
Modern browsers supported
User friendly
11. Liebling

Liebling is an easy and comfortable-to-use beautiful Ghost theme. Apart from the fact that it's free, it supports almost all kinds of contents.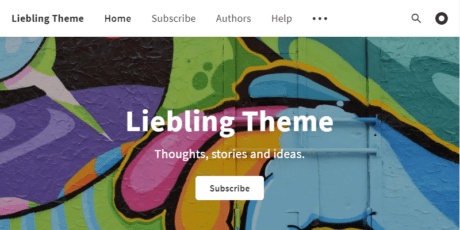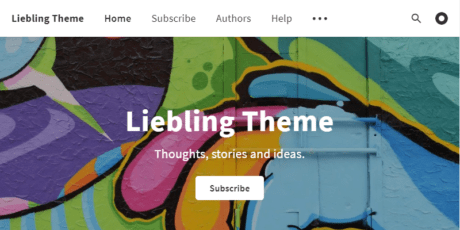 Features:
Fast support
Clean and elegant
100% responsive
High performance
12. Editorial

Editorial is a news-oriented theme design for Ghost. In addition, the designer created it having content-centric sites in mind.


Features:
Free theme for Ghost
13. Massively

Massively is a text-heavy, article-oriented theme design for Ghost.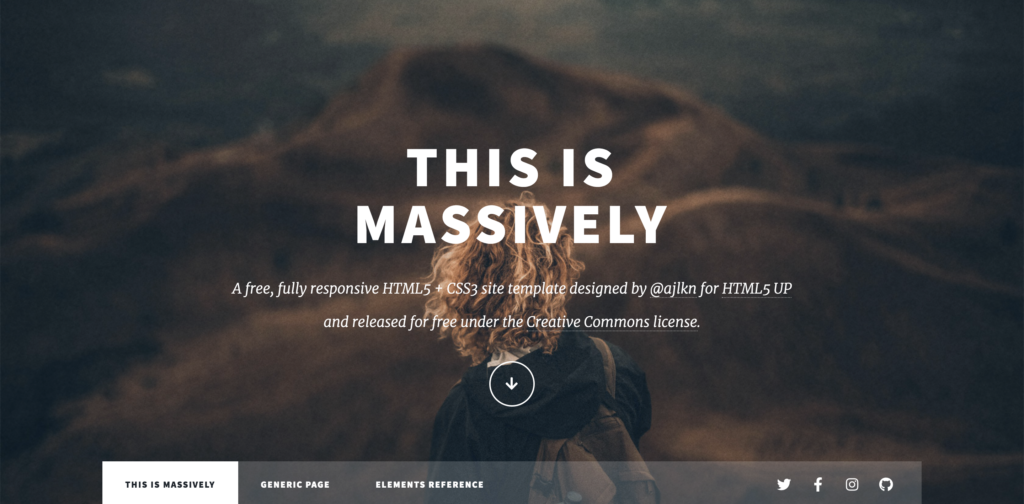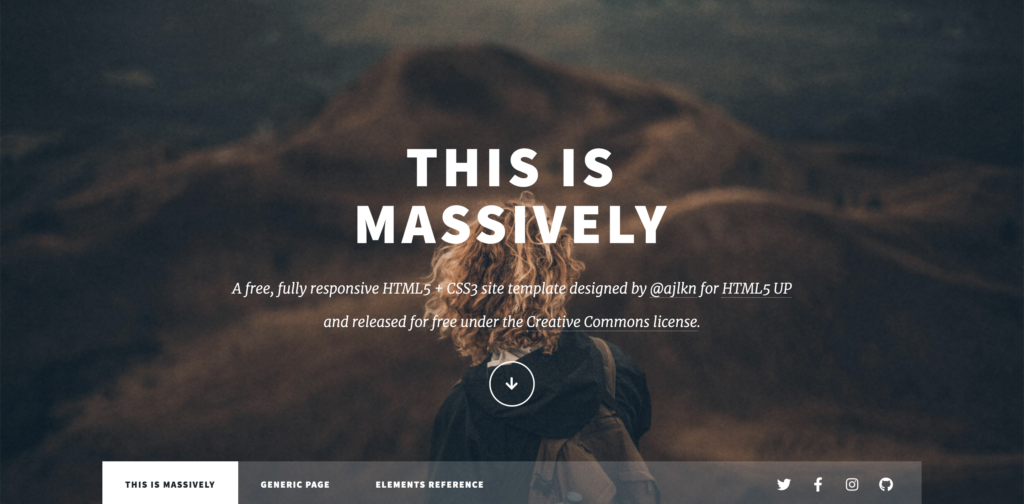 Features:
Free
It has scrolling effects that is powered by Scrollex
14. Futura
Futura is a highly responsive clean content focus theme. You won't necessarily do too much to install and customize Futura for the Ghost blogging platform.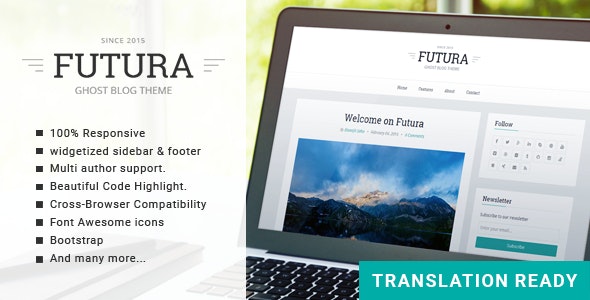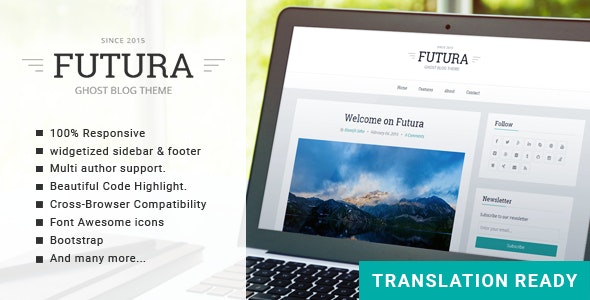 Features:
Compatible with many modern browsers
Beautiful Code Highlight
Multi author support
15. Polar

Polar is a clean and modern theme design for Ghost blogging platform. This amazing theme helps you give your contents an eye soothing web appearance.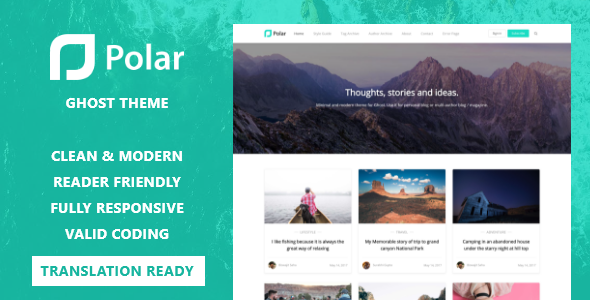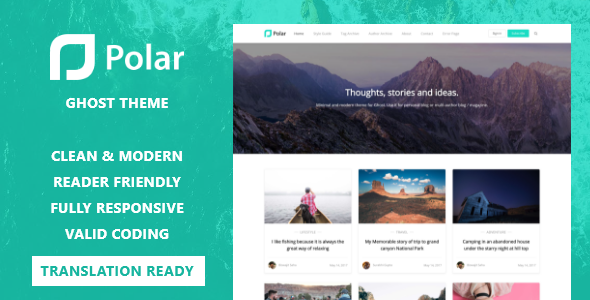 Features:
Fully responsive
Minimalistic
So easy to customize
Beautiful Code Highlight
It supports many modern browsers
16. Hoshi

This responsive and modern Ghost theme is perfectly suited for blogs centered at graphics design, art and travel.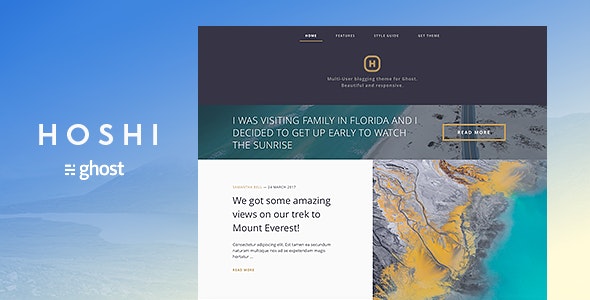 Features:
100% responsive
Lightweight
Modern browsers supported
Clean and minimalistic
17. Maxima

They create maxima for bloggers that love to show their contents in clean and simple ways. In addition, this amazing theme for is concerned more about images, topography and white space.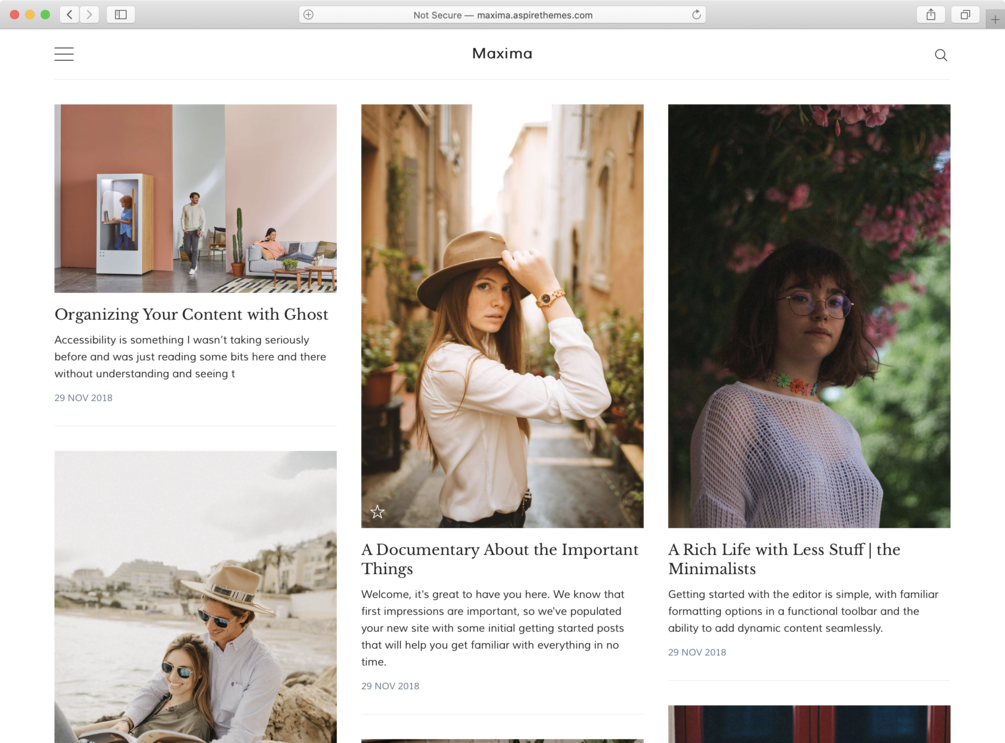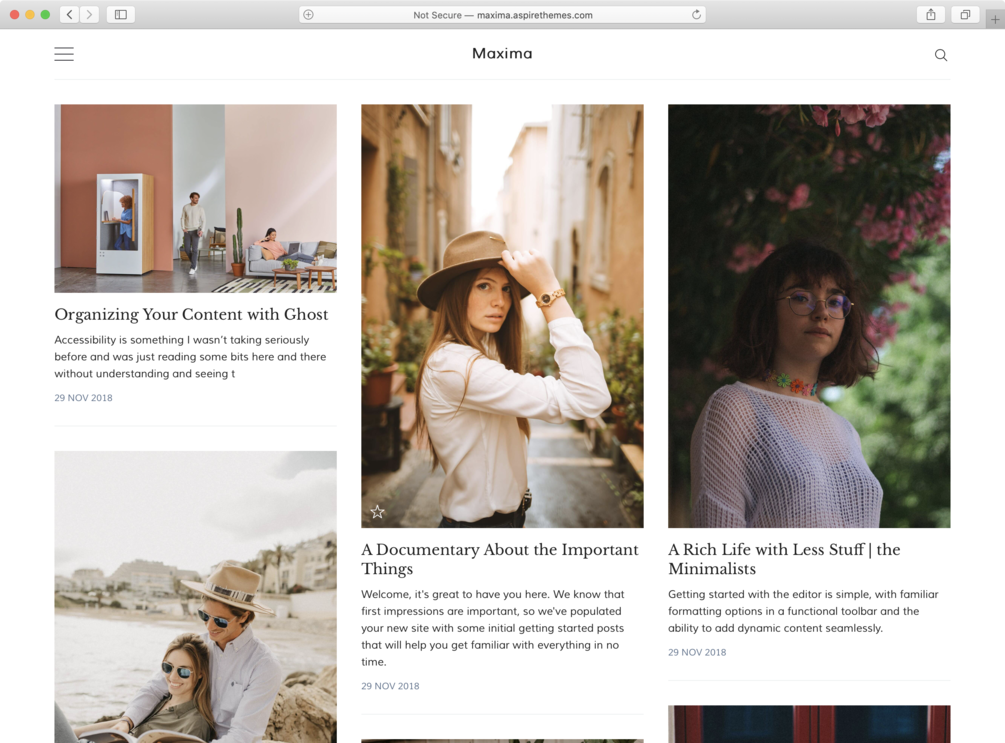 Features:
In short, Maxima is a minimalistic theme for Ghost
18. Nubia

Nubia is another stunning paid theme for Ghost that focuses on white space, topography and images.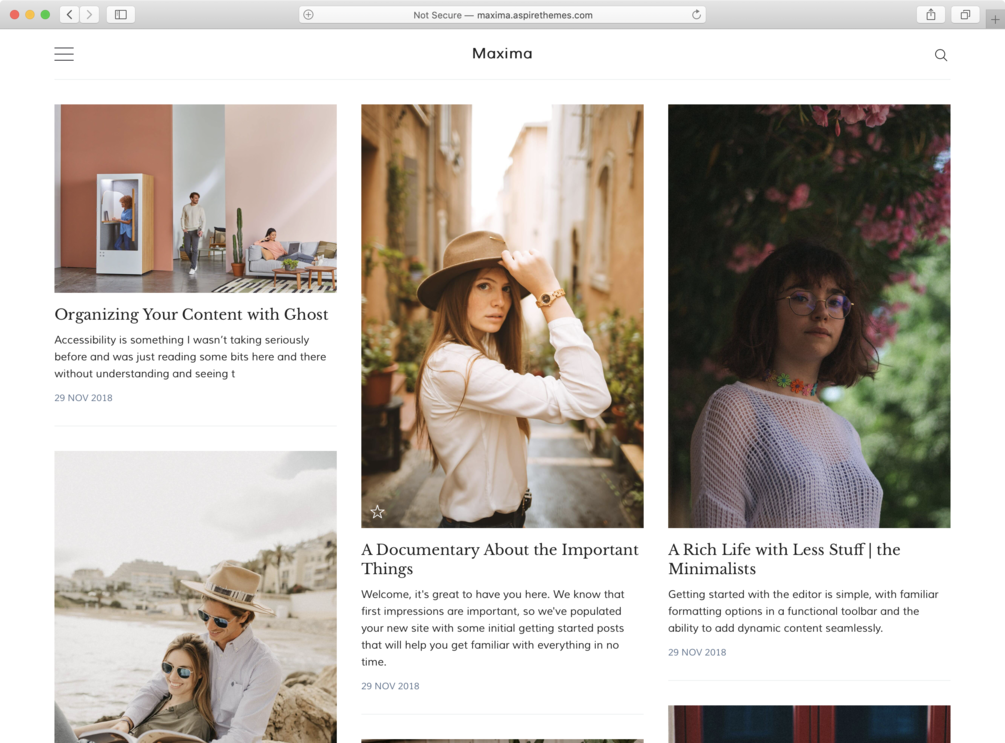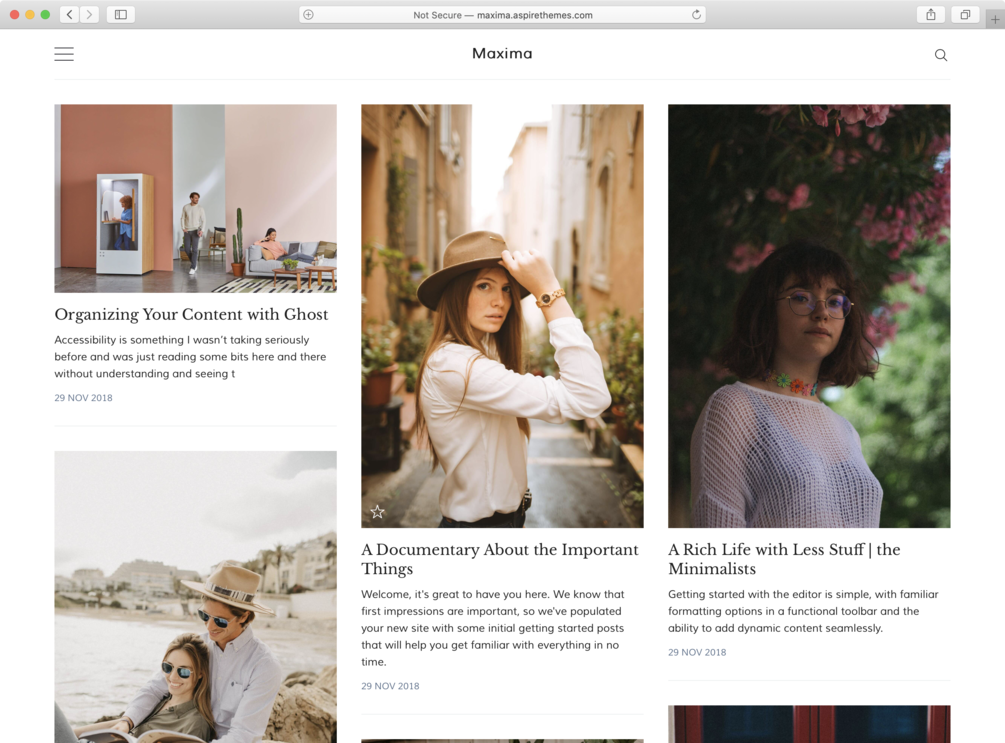 Features:
Clean and simple design
Minimalistic
19. Arate

Arate is a one Ghost theme for you if you are looking for a sleeky and modern design. Furthermore, it goes well with personal fashion or lifestyle blog.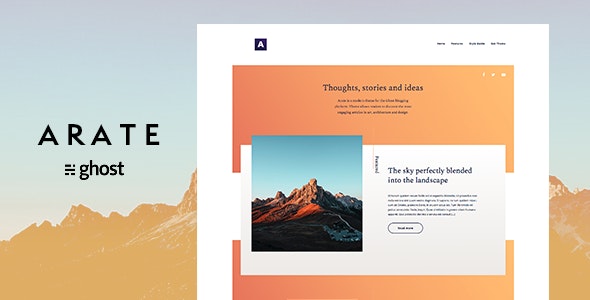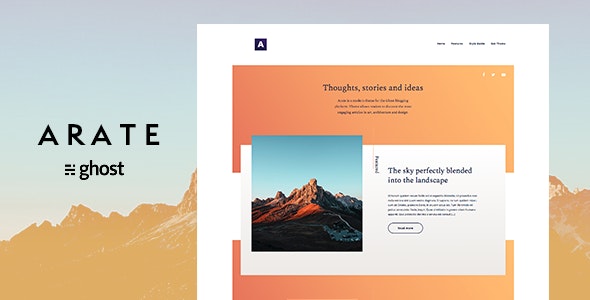 Features:
100% responsive
Compatible with modern browsers
Lightly fast
clean, minimalistic and lightweight
20. Voice

Voice is a clean and fully responsive Ghost theme. In addition, it offers an amazing user-friendly experience and it can be used for all types of blogs.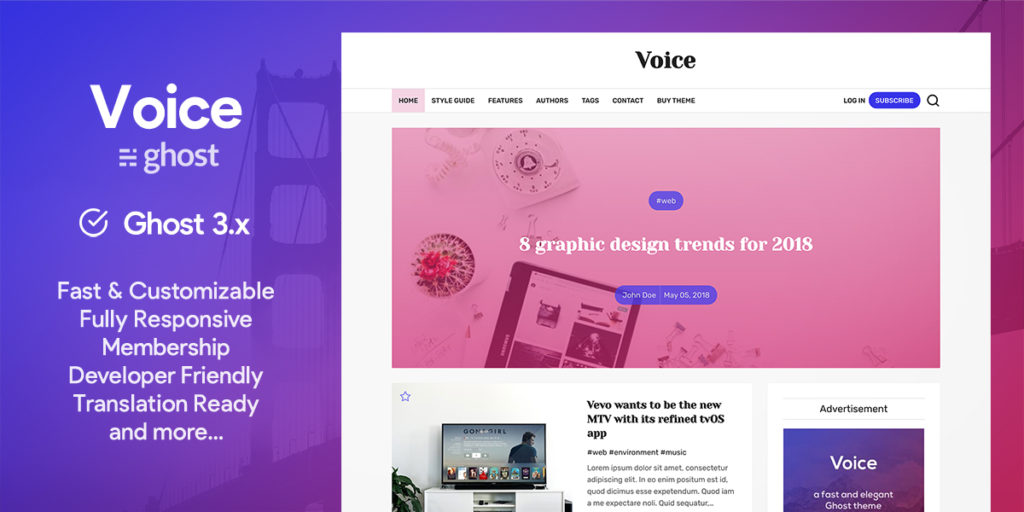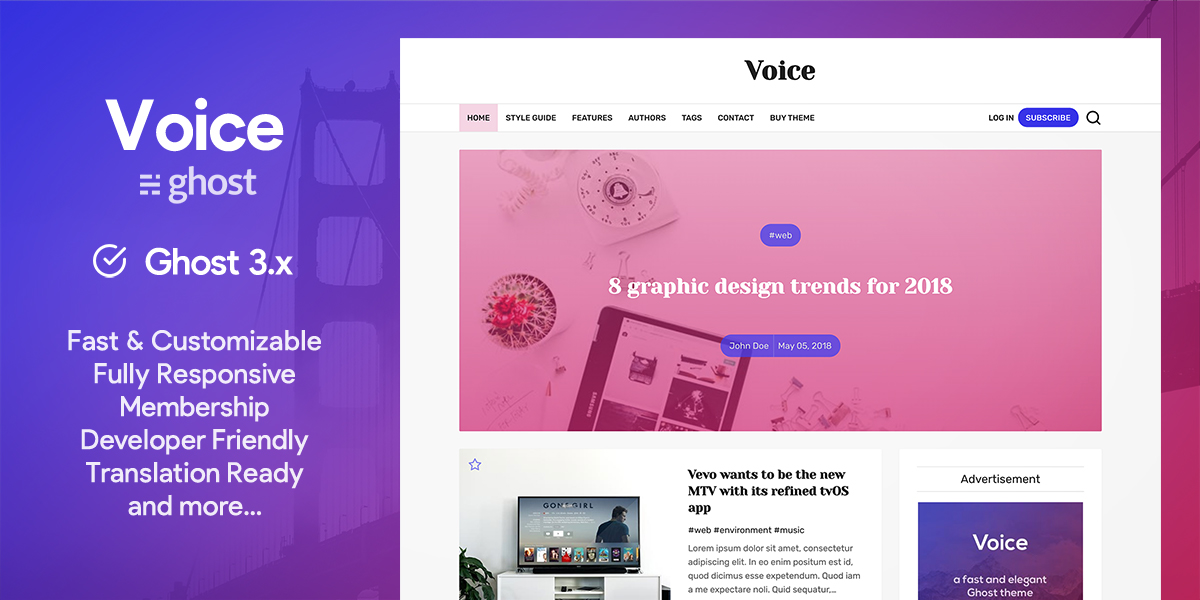 Features:
Syntax Highlighter
100% responsive
Valid HTML5. W3C validation
Feather icons
In conclusion, you can simply use it for personal blog or news website.
Conclusion
I genuinely hope that this useful list of unique premium themes information for Ghost we have provided above will help you out when next you are considering choosing a blog developing tool for your next content publication.