JavaScript is the most popular language on the web. If you have ever worked with JavaScript, then you know that it requires a lot of effort to develop and maintain a broad application. When a beginner developer starts learning JavaScript, he/she is attracted to JavaScript frameworks.
So, do you use any Javascript framework for web development? most probably you do. JavaScript frameworks have their own pros and cons. This article highlights 10 most Best JavaScript Frameworks to use in 2018 and takes a bird's eye view of how each one of them can ease your JavaScript app development.
---
1 – VueJs
Vue is a progressive, incrementally-adoptable JavaScript framework for building UI on the web. Vue.js is a library for creating web interfaces. Vue is Simple, minimal core with an incrementally adoptable stack that can handle apps of any scale.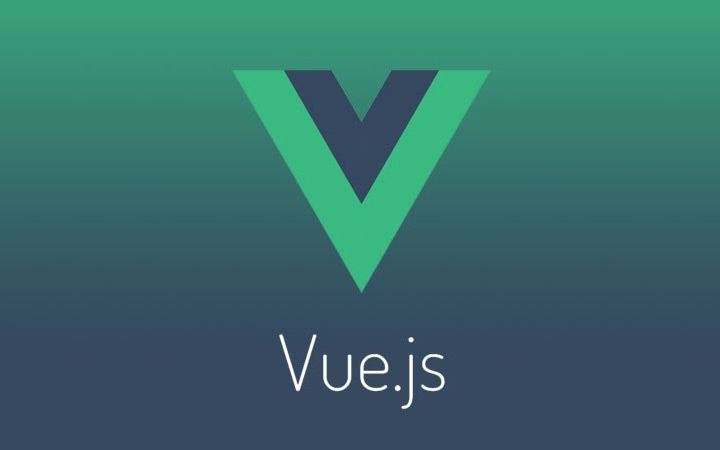 Vue is designed from the ground up to be incrementally adoptable. The core library is focused on the view layer only and is very easy to pick up and integrate with other libraries or existing projects. On the other hand, Vue is also perfectly capable of powering sophisticated Single-Page Applications when used in combination with modern tooling and supporting libraries.
Category –  JavaScript library
 Stats & Popularity
Learn More
---
2 – React
React is a declarative, efficient, and flexible JavaScript library for building user interfaces. React is based on the concept of DOM manipulation is a costly operation and ought to be minimized.
It additionally acknowledges that optimizing DOM manipulation by hand will end in lots of boilerplate code, which is error-prone, boring, and repetitive. React solves this by giving the developer a virtual DOM to render to instead of the actual DOM. It finds the difference between the real DOM and virtual DOM and conducts the minimum number of DOM operations required to achieve the new state. React is also declarative. When the data changes, React conceptually hits the refresh button and knows only to update the changed parts.
Category –  Javascript library
 Stats & Popularity
Learn More
---
3 – Angular
Angular is a Typescript (Superset of JavaScript) framework that you can use to build large scale single page web applications. Angular comes with most everything you need to get some web development done.
The whole concept of application structure has changed in Angular 2+. Previously it was the MVC framework that allowed you to create applications in the pattern of rather tightly coupled entities like controllers, views, services, etc. Now, the concept of directives has been pushed further to be much closer to the Web Components' standard and React's way of structuring the application. It is all about components in Angular 2+. It means the whole application is now a component, which contains another set of components (which can be routable). The purpose of the Angular 2+ application architecture is to create components that don't depend on each other, which are as loosely coupled as possible.
We proudly recommend Angular IDE by Webclipse for fast and productive Angular development.
Category –  JavaScript framework
 Stats & Popularity
Learn More
---
4 – NodeJS
Node.js is one of the most popular JavaScript-driven technologies nowadays. the framework has evolved into a well-developed ecosystem. Its package manager is full of useful modules and developers around the world have started using Node.js in their production environments.
Node.js is mainly written in JavaScript. Almost all the APIs that we see as built-in modules and which are present in the documentation is written in JavaScript. Nodejs is the essential tool for other frameworks listed in the article, for example, Angular cli & React-native Cli.
Category –  JavaScript framework
Stats & Popularity
Learn More
---
5 – React native
The React Native is an outcome of the idea behind Facebook's Hackathon Project, to bring some of the web development features like fast iteration, to mobile app development.
In React Native, you will build a real app apart from the HTML5 app or a hybrid app, which is unique enough and difficult to distinguish from apps which are developed using Java or Objective-C. The feature Hot Reloading allows you to run new code when you are retaining the application state.
Category –  JavaScript framework
Interesting fact – Native app for our startup KrishnaKutumb is purely built using React native. we can share a quick overview of how we built our native Android & Ios App using React native If we get enough request in the comment section ;) you can check it out on the play store
Stats & Popularity
Learn More
---
6 – BackboneJS
Backbone gives your JS App some Backbone with Models, Views, Collections, and Events. With Backbone, you represent your data as Models, which can be created, validated, destroyed, and saved to the server.
Backbone supplies structure to JavaScript-heavy applications by providing models with key-value binding and custom events, collections with a rich API of enumerable functions, views with declarative event handling, and connects it all to your existing application over a RESTful JSON interface.
Category –  JavaScript framework
Stats & Popularity
Learn More
---
7 – TodoMvc
ToDo Mvc Helps you select an MV* framework – Todo apps for React.js, Ember.js, Angular, and much more. Developers these days are spoiled with choice when it comes to selecting an MV* framework for structuring and organizing JavaScript web apps.
Backbone, Ember, AngularJS… the list of new and stable solutions goes on and on, but just how do you decide on which to use in a sea of so many options?
To help solve this problem, we created TodoMVC – a project which offers the same Todo application implemented using MV* concepts in most of the popular JavaScript MV* frameworks of today.
Category –  JavaScript library
Stats & Popularity
Learn More
---
8 – Ember.js
Ember.js is a JavaScript framework for creating ambitious web applications. Ember.js is a JavaScript framework that significantly reduces the time, effort and resources needed to build any web application.
It is focused on making you, the developer, as productive as possible by doing all the typical, repetitive, yet essential, tasks involved in most web development projects.
Ember.js also provides access to the most advanced features of JavaScript, HTML and the Browser giving you everything you need to create your next killer web app.
Category –  JavaScript framework
Stats & Popularity
Learn More
---
9 – PolymerJs
Polymer helps you build modern apps using web components. Polymer lets you build encapsulated, reusable elements that work just like standard HTML elements, to use in the construction of web applications.
The polymer is a lightweight library built on top of the web standards-based Web Components APIs and makes it easier to create your very own custom HTML elements.
Category –  JavaScript library
Stats & Popularity
Learn More
---
10 – Aurelia
The Aurelia framework brings together all the required core aurelia libraries into a ready-to-go application-building platform. Aurelia is a collection of Modern JavaScript modules, which when used together, function as a powerful platform for building a browser, desktop and mobile applications, all open source and built on open web standards.
If your end goal is to create rich, engaging experiences for your customers, meeting or exceeding what is found in modern native applications, Aurelia provides the means. Through its rich component model, dynamic UI composition, routing and extensive set of plugins, Aurelia provides a full suite of capabilities and tools to build any front-end experience you can dream up, whether you're targeting the browser, mobile or desktop.
Category –  JavaScript framework
Stats & Popularity
Learn More
---
Boost your JavaScript development with Webclipse
Webclipse is a suite of Eclipse add-ons designed to improve the coding experienc especially for the modern web developer. it includes Angular IDE, JSjet, Code Live, Terminal+, Slack Integration, and Navigation.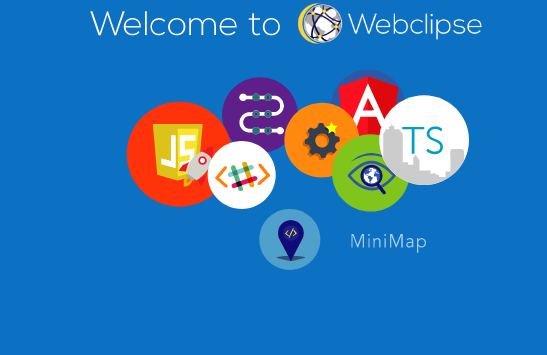 Features
Full support for Angular Development.
Full support for modern JavaScript (including ES6) and TypeScript Development with jsJet
Powerful Debugger for JavaScript & TypeScript.
Instant Preview OF application using Codelive
Easy & Enhanced Navigation
Try Now
---
Conclusion
Javascript is evolving, projects such as Node.js and io.js provide powerful platforms to develop scalable server environments using JavaScript. You can surely use any javascript  framework or library of your preference, but the best choice will facilitate your work a lot.