Introduction
Many businesses today depend on data, and I mean large data to gain a competitive edge in the business world, there are technology solutions designed to manipulate this large data to provide the required business solution.
Today, our focus is on databases, therefore am going to discuss 15 best Open Source database management systems available.
1. Airtable
Airtable is a relational database that is free and open-source just for us, with a simple spreadsheet interface that anybody can use without difficulty.
It has real-time collaborations and features like file attachments and reporting tools.
Thanks, Airtable for being around for the rest of us when we need you in decision making, Airtable brings the information you may need in front of you to ensure informed decisions are made from the data sets. Find out more here
2. GraphDB
Graph DB is a graphical database on-cloud and on-premise.
It comes with features like data repositories, textual analytics and knowledge graphs as the painted pictorial speak louder than words.
Graph DB can tag and analyze textual data that can be visualized to figure out desperate data. Visit the website for more info
3. MariaDB
Maria DB is an open-source relational database used for data storage, data manipulation and data insertion into tables and most importantly retrieval of data.
You can get started with Maria DB by simply downloading your desktop app.
Regular updates and the vibrant community sees MariaDB steadily grow in the world of the database. Click here for more.
4. PostgreSQL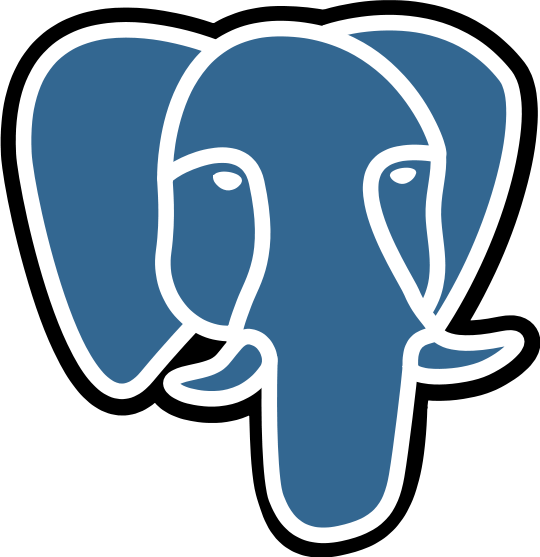 PostgreSQL is an open-source DBMS that runs across all major platforms.
It has grown to become a robust database used worldwide due to its features and the fact that the software is free, individuals and institutions can save on the cost of licenses and focus on improving hardware components of the server systems.
Visit their website for more.
5. QuintaDB
It is a cloud-based database management system that offers flexibility in setting up privileges and setting up a collaborative environment with multiple members with different access privileges and rights with pre-built database templates and web forms to improve productivity.
Go to QuintaDB for more thank you.
Sonadier allows building database applications easily using a drag and drop form feature. As an administrator, you can invite your team or staff through email and still have to control their access rights into the stored data.
You can integrate Sonadier with formulas to automate your business processes.
In-built file management allows you to import your existing spreadsheets to your database. Ability to share data with other organizations is amazing.
MongoDB is a top-rated document-oriented open- source database.
It uses JSON like a document in a database system. It has a flexible database able to store a larger amount of data without a hitch.
It is a NoSQL database thence has high performance, high availability and highly scalable.
8. SQLite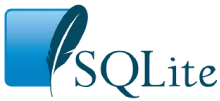 It is a freeware and open-source database suitable for new developers and those enthusiastic about relational databases.
It is among the top-rated management systems that are light-weight and fast databases.
SQLite is very reliable and robust enough to meet any database need with its zero-configuration server-less database.

FirebirdSQL has nearly zero maintenance, a foot-print relational database system that works well across other applications.
It supports SQL and database sizes that are even greater than a terabyte.
10. Neoj4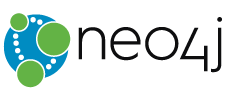 Neonj4 is a graphically oriented database, there are a bunch of reasons to justify choosing Neoj4 database for your next project.
First, its ability to connect everyone and everything to the graph, the next reason for you to choose Neoj4 database management system is the vibrant community that rally behind Neoj4 who contribute tremendous graph innovations.
Finally, this kind of database system is easy to learn, reliable and native graph storage.
11. MySQL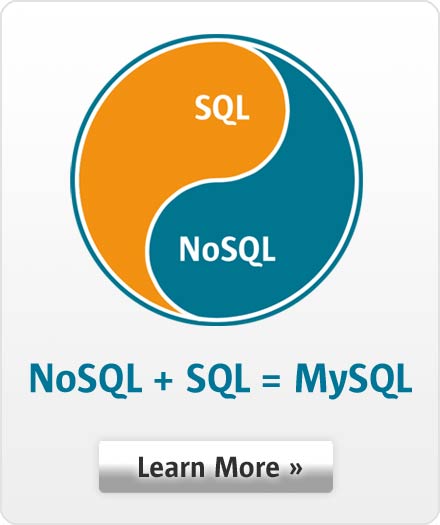 This is the popular Open Source database to date. It is highly reliable, high performance, readily scalable and supports web-based embedded database applications.
Furthermore, it has a self-healing replication, online schema, and SQL and NoSQL access, cross-platform and big data interoperability without forgetting to mention its high-class security features.
A product of Microsoft adapted for enterprises but has an express free edition for individuals and small businesses.
We shall shift focus to the express edition in tandem with the subject here: open source.
It can support unlimited database users with the same engine as the enterprise edition but slightly scaled down.
Optimal for freelancers and home projects because of its cool features like management and development tools and azure backup that can be restored in case of breakdown or failure.
CouchDB is a user-friendly database management system that has been documented extensively to help users self-learn and master the database all round.
It is a great option for document storage and building applications.
This database is commonly used by smaller businesses but still can be adopted by enterprises.
DynamoDB is a cloud-based software solution by Amazon Web Services.
You can download the database and use it for free although you are presented with an option to step in for the premium paid option.
You just made the right choice by stepping in the Cassandra for window shopping.
If you need a database with scalability prone-behavior, with high quality and better performance in one bundle then don't wait any longer, take initiative.
Cassandra database solution is always fault-tolerant on hardware related issues and supports multiple replications on multiple data centers.
Conclusion
As it stands, there are many choices to make on databases, but I advise you to choose one in tandem with your project requirements. Simply choose wisely!