Chatbot Frameworks are computer programs that do the work of simulating human conversation through either voice commands, text chats or both.
Business owners these days make use of it to hold conversations with their customers.
Are you interested in using a chatbot? There is nothing as good as choosing a useful and powerful chatbot for the particular purpose you want it for.
The latest advancement in machine learning and Artificial Intelligence has brought about a lot of important changes in the features of a chatbot.
These improved or new features have it very difficult to separate human from a chatbot during any time of the conversation.
1. Bot Framework by Microsoft
Business owners use this chatbot framework in interacting, talking, listening, and communicating with their customers. This chatbot works pretty cool with Microsoft applications like Cortana, office 365, etc.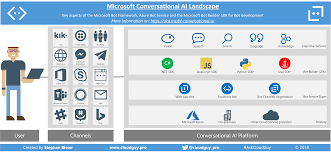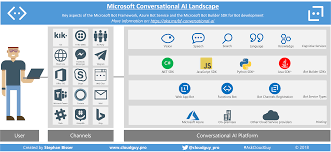 Features:
Via text, SMS, video, and speech, this chatbot framework can easily understand the information you are trying to pass across.
Microsoft gives out the go-ahead of its integration with other applications like Skype, Slack, Facebook Messenger, Twitter, Mail, etc.
Wit.ai Chatbot Platform
2.
Going with the Wit.ai Chatbot Platform, you are being provided with an avenue to utilize the power of natural language processing in making better interactive applications and software.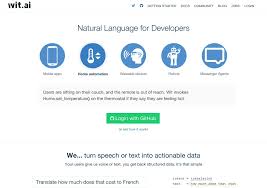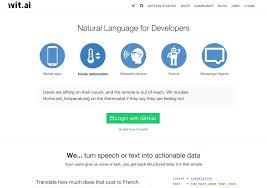 Features:
It works well with more than 50% of the languages spoken in the world and it is able to achieve this by using Machine learning algorithms in getting the meaningful information of these languages
It affects the abilities of the wearable devices that have tiny screens positively. You are able to communicate with friends via voice command
It does pick one or two things from human languages any time interaction occurs
3. Dialogflow
Dialogflow is used to develop the voice navigating features of Google Assistant. Speech-to-text and natural language conversations are what Dialogflow used in functioning an automated human-computer interaction.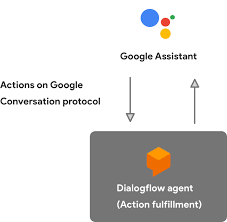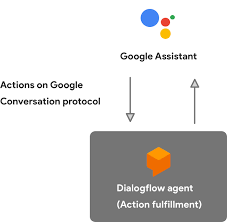 Features:
Developers have been able to have voice interaction features on their applications all thanks to this chatbot framework
Through the use of cloud architecture and AI-powered sophisticated system made by Google, it has been able to transform speech into text
It is aimed at digitizing the business process. By this, you can be able to enjoy stress-free life that doesn't require time-wasting
Snatchbot Powered by AI
4.
Snatchbot Powered by AI make use of Natural Natural language processing algorithm in discontinuing the need for hand-written code to comprehend human language. It creates a responsive chatbots through the use of artificial intelligence.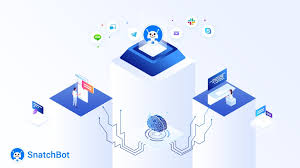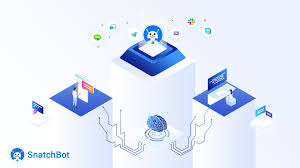 Features:
It works with social media platforms like Telegram, Skype, etc. and other platforms too
It has a user-friendly interface
IBM Watson Powered by Neural Network
5.
This chatbot framework is mostly used in the healthcare sector. Physicians make adequate use it through the automatic detection of the symptoms of some diseases. That's not all, they use it also in checking out scans, x-rays, and MRI.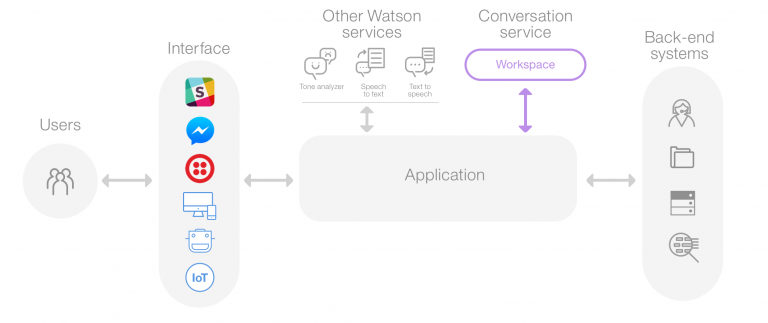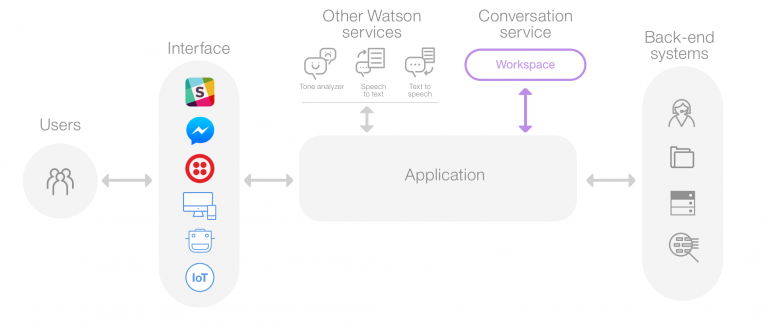 Features:
With the use of it, doctors can accurately what is really wrong with a patient and the required medicine to use
Initially, it was created to serve as a question-answering system but not anymore, it is now an information and influential data retriever
AIVO
6.
The idea behind the creation of AIVO is for it to be able to offer a personalized experience to every customer of a business owner.


Features:
It does the gathering of data once a user begins a conversation
It also ensures that the chatbot for it is able to provide answers to questions that ha to do with the business process
Users' dialogue flows can be customized
Through middleware, it can readily relate well with texts and any voice
Botsify Chatbot Framework
7.
The idea behind the creation of the Botsify chatbot framework is to for it to make an adequate effect in making Facebook Messenger conduct business via Facebook pages. You don't need to have a clue about coding before you can be able to develop an effective chatbot with the Botsify.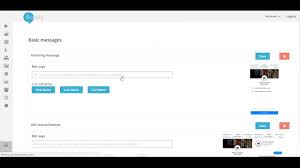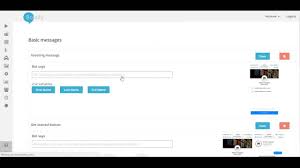 Features:
The integration of Botsify with the likes of google sheets, websites, eCommerce, Shopify, and WordPress is pretty cool
Customers really enjoy a nice time using it
It gets back to you almost immediately, performing the task you want it to do.
It gives out nothing but intelligent feedback
8. ChattyPeople
About 300million businesses or more all over the world are using Chattypeople as a chatbot platform. Software applications like Facebook messenger buy this chatbot platform automation idea.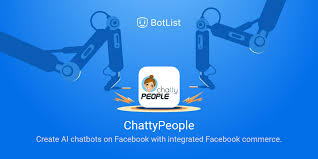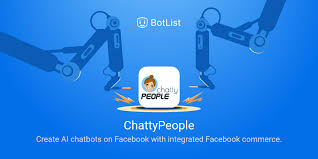 Features:
This chatbot platform customer service experience is opened for improvement via sending them an email message or through promotional offers
Through using it, it is easy to identify Abandon cart, inactive users or people that are starting to like it
It introduced marketing automation
9. Smartloop
Smartloop is simply an artificial intelligence chatbot platform. You can use Smartloop to increase the number of organic followers so you can have your engagement rate increased.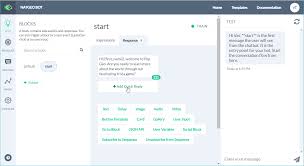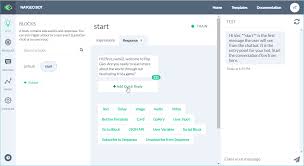 Features:
Smartloop does the work of improving the brands of users and also helps in creating awareness for those that make use of it
It also does the evaluation of the engagement rate.
It can take charge of users' conversation whenever they are not available via triggering engaging contents through smart chatbots
10. Chatfuel
Chatfuel holds the responsibility of creating chatbots for users. Through the help of the chatbot platform, you can easily integrate the most efficient chatbot on your Facebook page.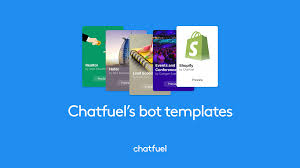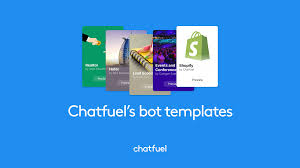 Features:
Existing chatbot templates and prebuilt chatbots are available
Users satisfaction is their priority as they offer the best customer service and dynamic reporting interface
It triggers notifications to the associated personnel and automate its chatbot in engaging the customer whenever users feel like chatting
11. MobileMonkey
MobileMonkey is popularly known as a multi-functional Chatbot. MobileMonday's spectacular features like chat blasts, list building, and drip campaigns are opened for users for them to adequately make good use of them and other features.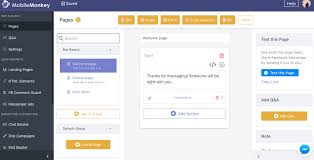 Features:
Chat blasts feature of MobileMonkey gives you the opportunity to be able to send messages to many contacts you want at once
It allows for the integration of subscription form and collect leads. Once leads are contained in a list automatically, they are moved into an excel or CSV file later on
12. Flow XO
Flow XO wastes no time in creating chatbots. Platforms like Facebook messenger, slack, telegram, and Google Drive bring the best out of the chatbot platform.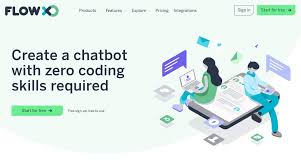 Features:
It offers users the opportunity to create their workflows and trigger new workflows anytime users are in need to do this
The interesting features of FlowXo allow chatbots to interact and communicate well with people
Users are allowed to connect their web applications to boost sales through FlowXo's automation
13. Imperson
You can use Imperson to give your customers a very nice chatting experience. It utilizes artificial intelligence in interacting via text, audio, video, AR, and VR on the vital messaging platforms.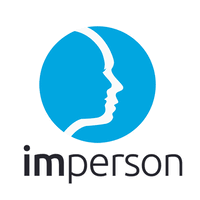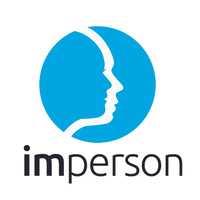 Features:
Full-service creative and implementation
End-to-end, fully managed solution
Depending on deep dialog context, NLP user intents, and relationship memory, the conversation navigator of Imperson analyzes and determines the way conversation can be led
14. Botpress
Botpress came around at the time there is a need for easy building of chatbot. If you are someone that is not technically sound, you use this chatbot platform to build your bot.


Features:
It is flexible, secure and highly scalable
It is a conversational Artificial Intelligence platform for enterprise automation
15. ManyChat Chatbot
ManyChat is a platform for creating adverse digital marketing campaigns. It enables business owners to be able to identify and share with your customers. ManyChat is met for businesses that prioritize put their customers first and want their customers' satisfaction.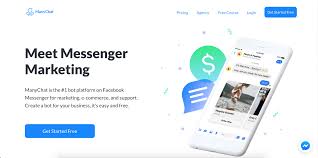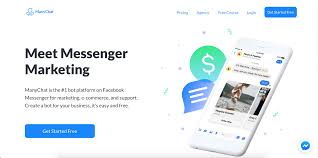 Features:
It allows you to build a bot in about a minute
It integrates well with tools like Shopify, Google Sheets, MailChimp, HubSpot, ConvertKit, or Zapier, etc.
You can use ManyChat for sales and marketing
16. Pandorabots
Pandorabots is considered as one of the oldest chatbot platforms. It makes use of artificial intelligence modeling language for its operations. It is best suited for businesses and third-party applications.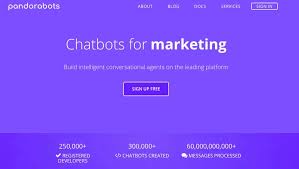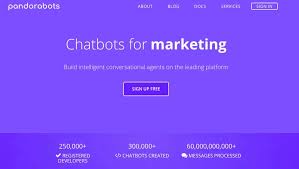 Features:
It enables you to write an Artificial Intelligence modeling language in any natural language of your choice
It is highly flexible and extensible
Both developers and CX designers can effectively use the chatbot platform
17. Octane AI
Octane is widely known for its rich amount of features. It is not only Facebook messenger or Shopify messaging that you can use this chatbot platform for, it integrates well with some other third-party applications that use API like Klaviyo, Yotpo, etc.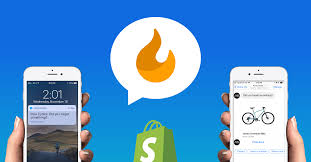 Features:
It is very simple to create and manage
It allows users to create custom automation flows for productive marketing
18. Meya.Ai
Business owners like the way Meya manages customer service through the use of artificial intelligence. Your customers are definitely a good service experience with your business, just by using this chatbot platform.


Features:
You can readily connect tools and systems like Messaging applications, CRMs, social channels, etc. that are already familiar among business owners and customers
You don't need to have vast knowledge about coding before you can adequately make use of it
19. Reply.Ai
If you are a small or large scale business owner looking for premium chatbot, Reply is all that you need. The top-notch customer service experience it offers makes it exceptional.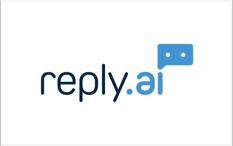 Features:
It consists of pre-existing customizable templates you can consider using to save time
Reply.Ai can help you ask all the regular questions customers are demanding answers for if installed
Businesses can optimize their customer care bots with a built-in CRM, real-time analytics, and conversation insights
20. Boost.Ai
Boost.Ai is simply known as an intelligent framework for Chatbot. It promotes the relationship between business owners and customers. It comes also with technology in sales & service management.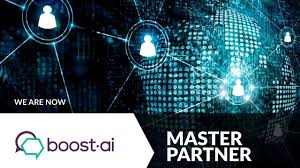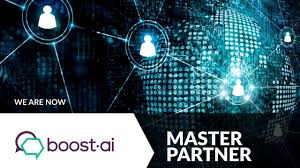 Features:
No knowledge of coding is needed to get started with it
It is highly scalable and compatible to use
21. Amplify.Ai
Amplify.Ai is all you need for stimulating your business process by driving more traffic to your side. This chatbot framework is best suited for you if you are digital marketing strategists.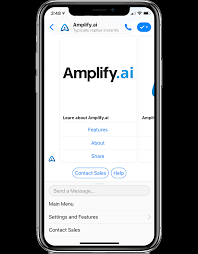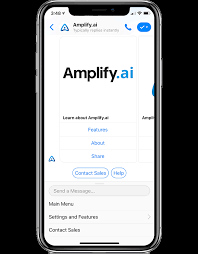 Features:
It integrates well with platforms like Facebook, Facebook Messenger, WhatsApp, Instagram, RCS, desktop and mobile web, in-app integrations, Facebook's Click-to-Messenger ads, and Google's AdLingo ad unit
Amplify is a conversational artificial intelligence platform
Conclusion
These set of Chatbot frameworks given in this article can be trusted and reliable. Virtually most of them do not require you have any knowledge of coding before you can use them. These chatbot platforms' respective descriptions and features are well articulated to ease your understanding.