Eclipse is an OpenSource IDE and can be used to develop software in any language.
Comparatively, It is one of the most widely adopted ides in the world.
Eclipse is coupled with extensions and themes for almost everything, since its open-source, you can even develop your own Eclipse IDE themes.
To further enhance the development experience themes have come in and added some spice to the game.
Developers out there finally decided that individuality speaks volumes and what better way than to enable customization.
To have your app look and feel the same way you do is quite awesome.
These themes have been designed to meet the color preferences that developers have craved for so long.
Here are some Eclipse Dark themes that we consider best suited for that personalized comfortable enjoyable feel while developing your apps.
1. Darkest Dark Theme with DevStyle
Darkest Dark Theme for Eclipse is A Free Eclipse IDE theme created by Genuitec.
If you are an Eclipse user & haven't switched to the Eclipse Dark theme because of its limitations, it's time for a total eclipse with Genuitec Darkest Dark Theme for Eclipse.
Darkest Dark is a dark interface and syntax theme for the Eclipse. Darkest Dark is the best & beautiful dark theme currently available for the eclipse.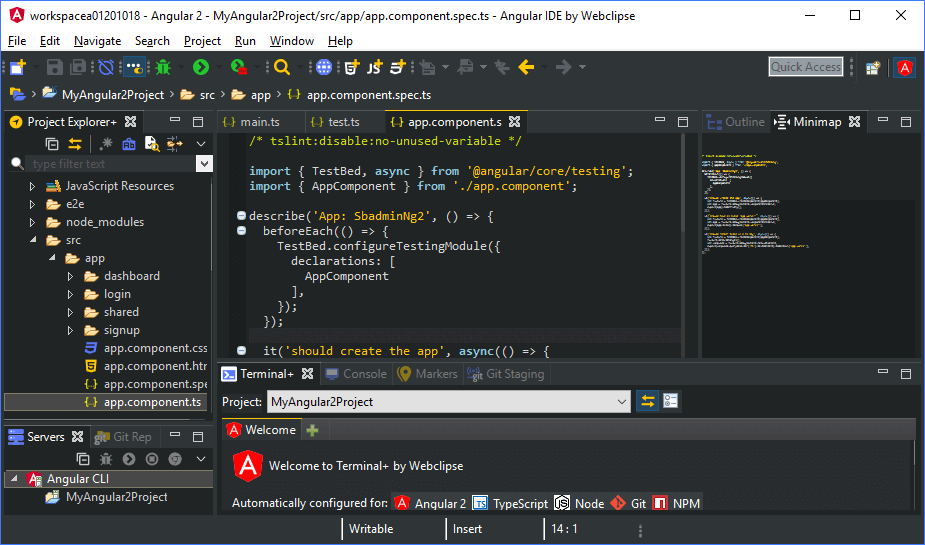 Why the Best?
Impressive dark UI without any extra setup
Simple to turn on and off from Preferences>General>Appearance.
Easily customized to your liking
Use with any other Eclipse color theme
Easier To Focus On Code
Higher contrast color separate sections of code better
You are tired of how eclipse has looked for the last decade
Available for FREE
More Info
2. MoonRise UI
One of the beautiful eclipse dark themes currently available for the eclipse. It works best with a dark system theme since currently the look of some GUI widgets cannot be overridden directly in Eclipse.


More Info
3. Eclipse Color theme
Eclipse Color Theme makes it possible to switch color themes conveniently and without side effects.
unfortunately, there is no support for managing multiple color themes.
Furthermore, color themes have to be created for every single editor, a theme for the Java editor does not change the XML, JavaScript or any other editors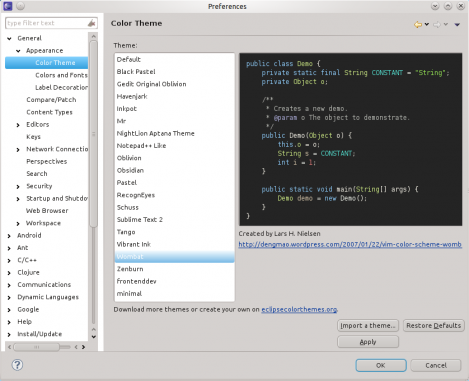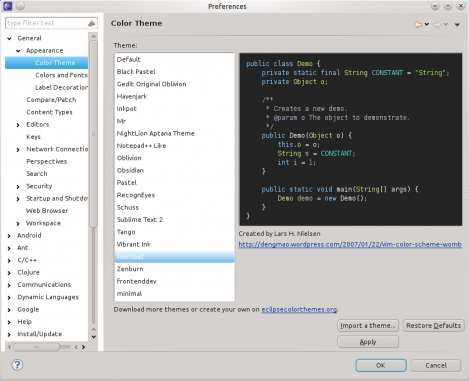 More Info
4. Jeeeyul's Eclipse Themes
If you want more beautiful Eclipse then you can consider this theme,
It has GUI Theme Customizer for End User, New CTabFolderRender JeeeyulsTabRenderer API Provider, and New CSS Capabilities API, provider.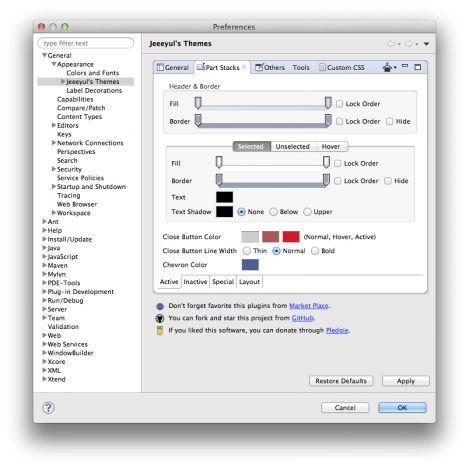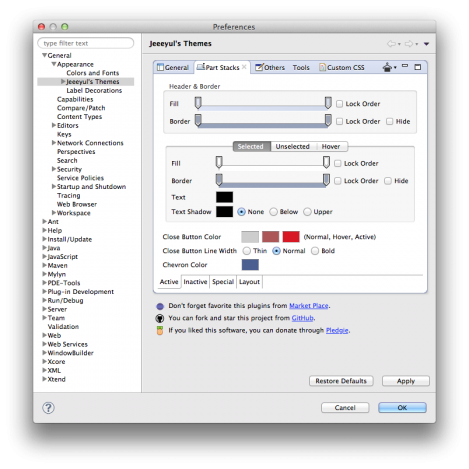 More Info
5. Color IDE Pack
Basically, it installs 4 plugins to colorize Eclipse: ECT, Moonrise, Jeeeyuls, EditBox.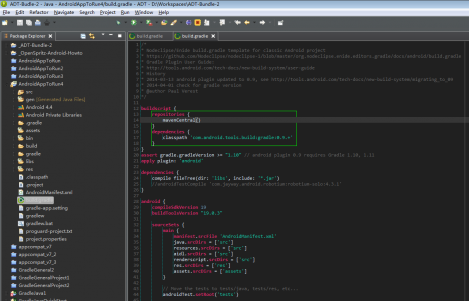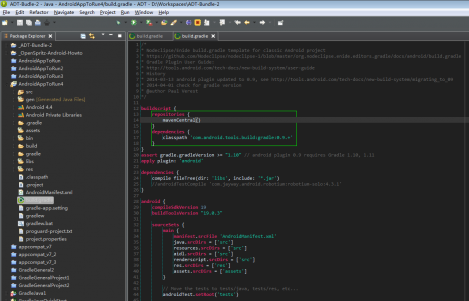 More Info
Conclusion
As you go about your coding themes give you an element of flexibility. You are not bound to the default colors or fonts that come with your IDE. Your tastes, preferences, and mood can be matched with a theme out there.
Through some bit of configuration, Eclipse allows you to create a color scheme and overall theme of your own. So go ahead try out the dark or bright side of things Eclipse IDE.