Notepad++ is one of the most preferred text editor and a source code editor with Microsoft Windows. 
However, one of the most important features of any computer-based screen application is its THEME.
Notepad++ aligns and focuses code and makes it more convenient for editing and carrying out other tasks on it.
Over the years, notepad++ users have always been pondering over the various themes that can be applied over while working.
Here is the list of 10 best notepad++ dark themes including their details.
1. LUNAR theme for notepad++
Lunar is a new, beautiful theme for notepad++.
It also supports syntax highlighting for most gmod13 libraries, as well as the MySQL and gm_navigation modules.
If your tired of the default old windows themed notepad++ then you should try this out. This theme also supports much more highlighting than the old gmod Lua lexer theme.
More Info
2. DRACULA theme for notepad++
Dracula is another preferred theme for notepad++ users. The picture below gives a view of the theme.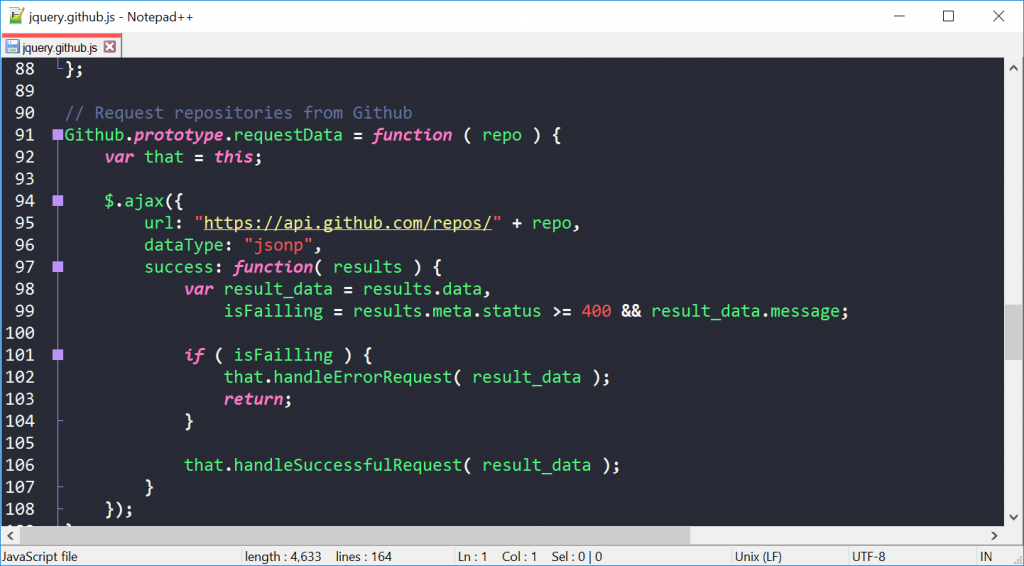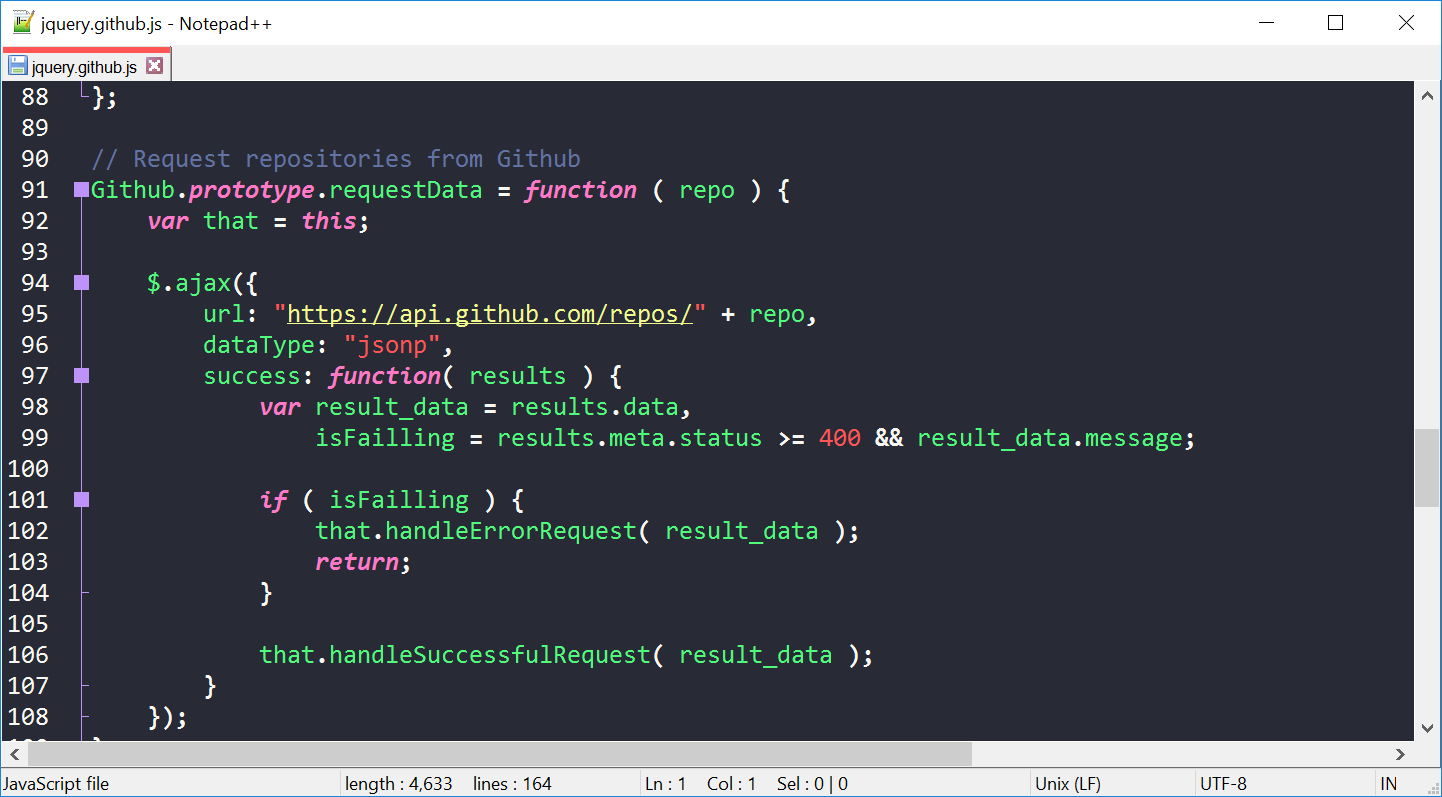 Features:
New looks and feels
Dark color reduces eye strains
More Info
3. Mariana
Sublime Text's epic theme meets Notepad++. If you like the material theme, you might also like This NotePad++ theme Mariana.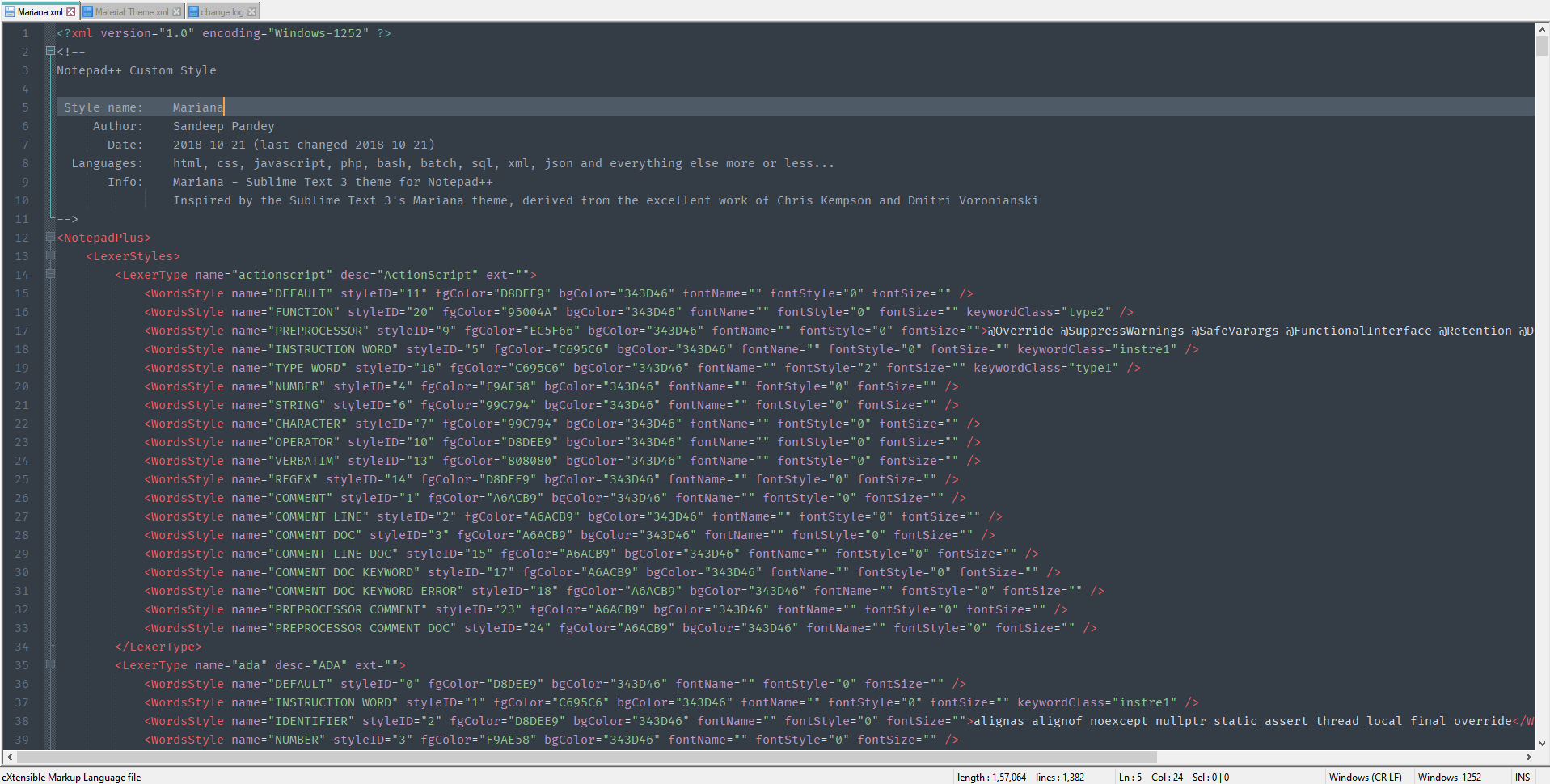 It is inspired by the Mariana theme, which shipped with Sublime Text 3's Build 3132.
More Info
4. Nord Notepad++
An arctic, north-bluish clean, Modern and elegant Notepad++ color theme.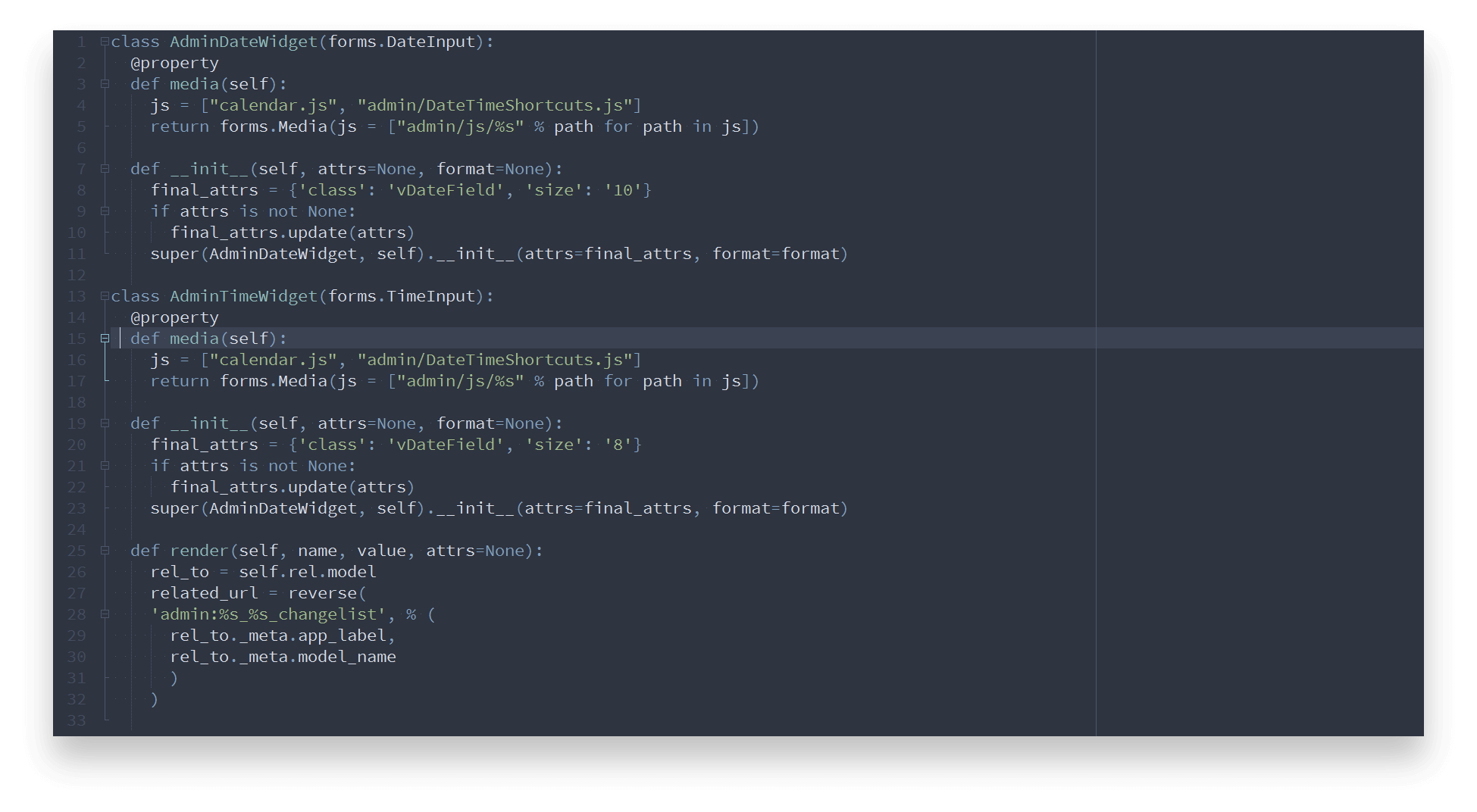 This theme is designed for a fluent and clear workflow. Also, Nord theme features Dark background color to prevent eye strain,
More Info
5. MATERIAL THEME(DARK) for notepad++


The image shows the preview of this theme for notepad++ users. Its basic requirements are:
This style is based on the Monaco font
Notepad++, of course.
More Info
6. Solarized
This is a Solarized color scheme for Notepad++, the theme has some slight tweaks to enhance code readability in PHP, SQL, HTML, and CSS.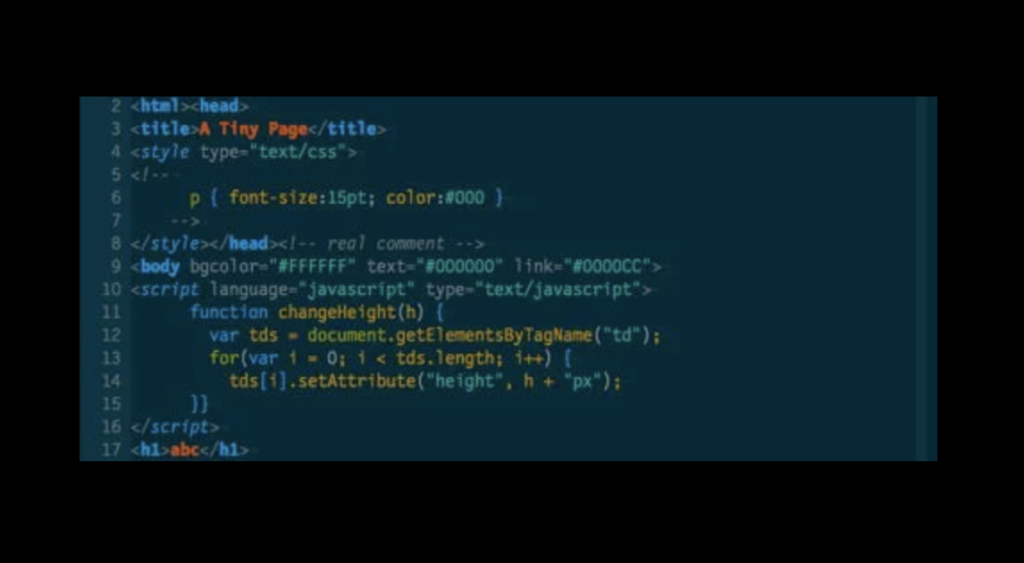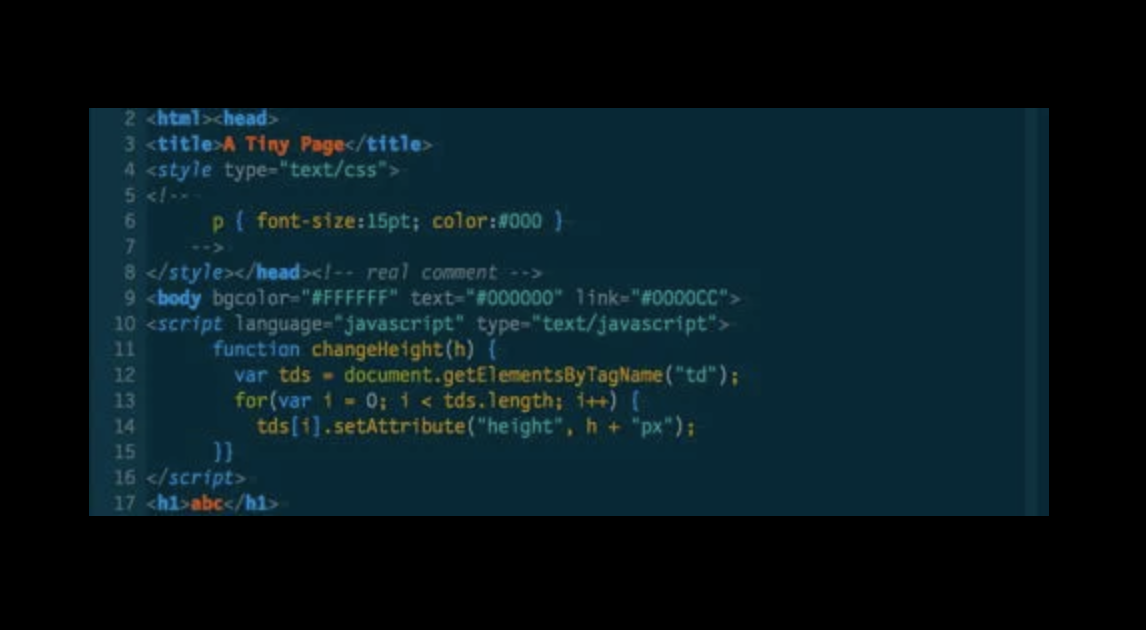 Features:
Eye-friendly coding playground
Elegant appearance
Syntax highlighting with different colors for variables, functions, etc.
More Info
7. Slush & Poppies
This is a custom port of SublimeText's theme Slush & Poppies for Notepad++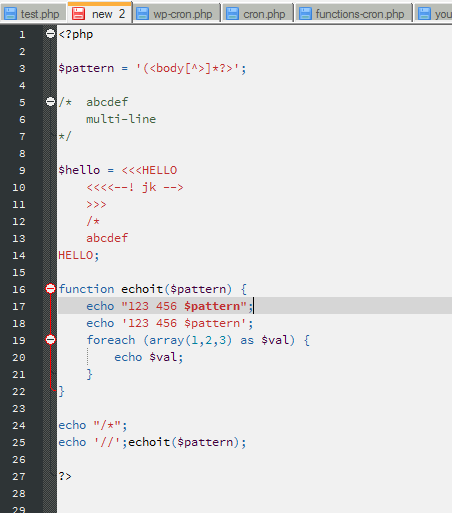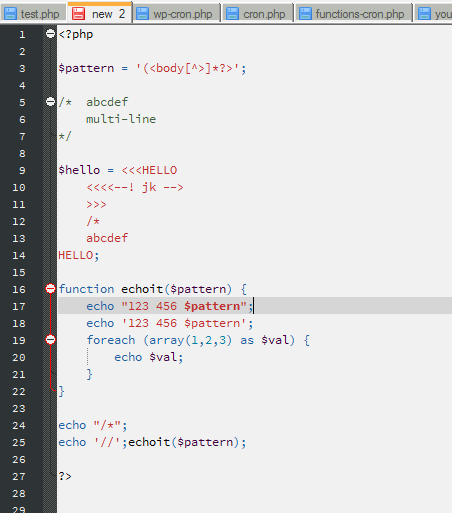 Features:
Eye friendly interface
syntax highlighter
good feels and looks
More Info
8. One Monokai
Based on the popular Monokai theme and One Dark theme for VS Code, This is my setup for working with HTML, PHP, JavaScript and CSS files, other languages have been also tested.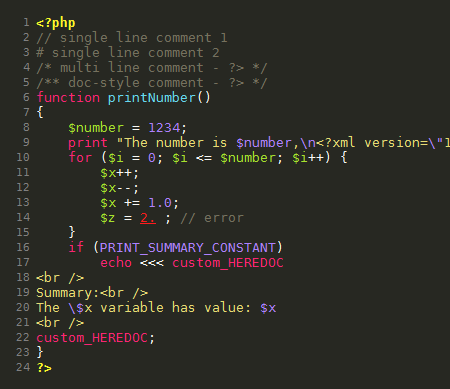 Features:
Syntax highlighting
Simple and clean
More Info
9. TwoDark 
A Notepad++ theme based on the OneDark syntax theme from the Atom editor.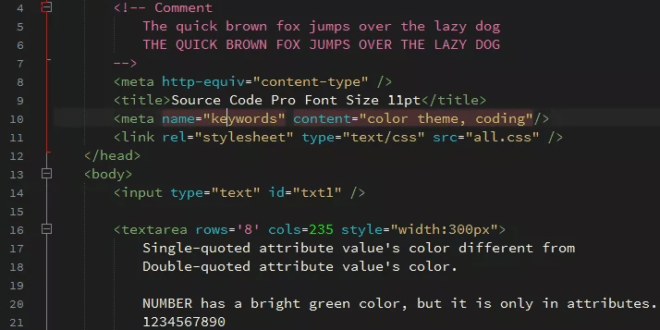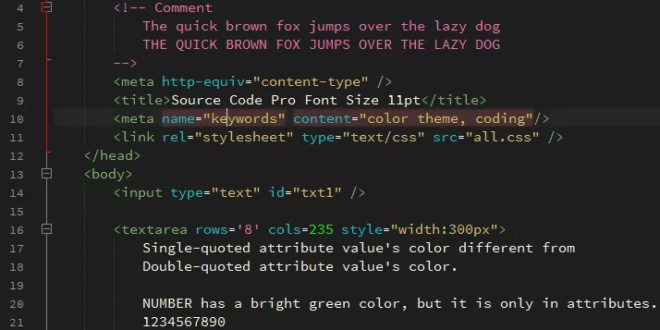 This theme looks great when combined with Roboto Mono, a tasty monospaced font from Google Google Fonts. 
More Info
10. Hyper Theme
A black Notepad++ theme inspired by Hyper the HTML/JS/CSS Terminal.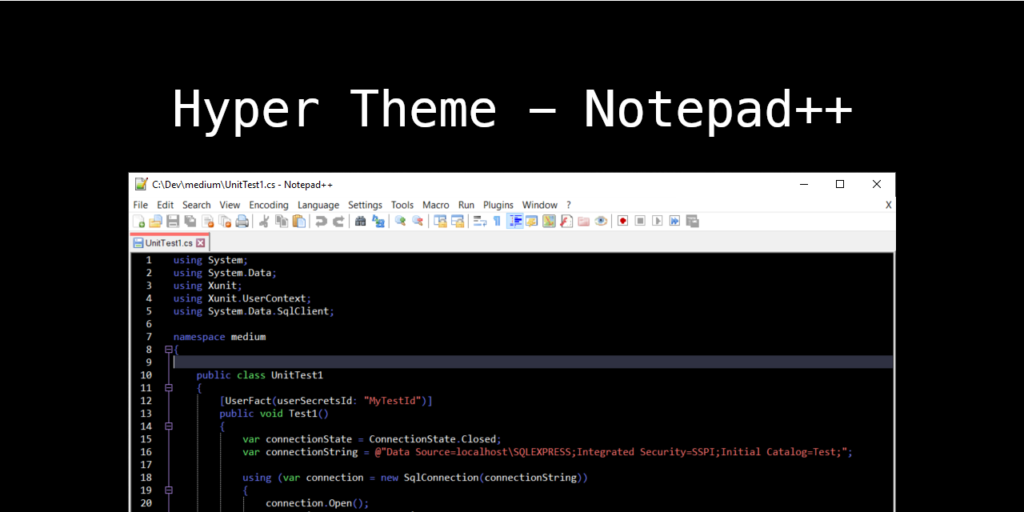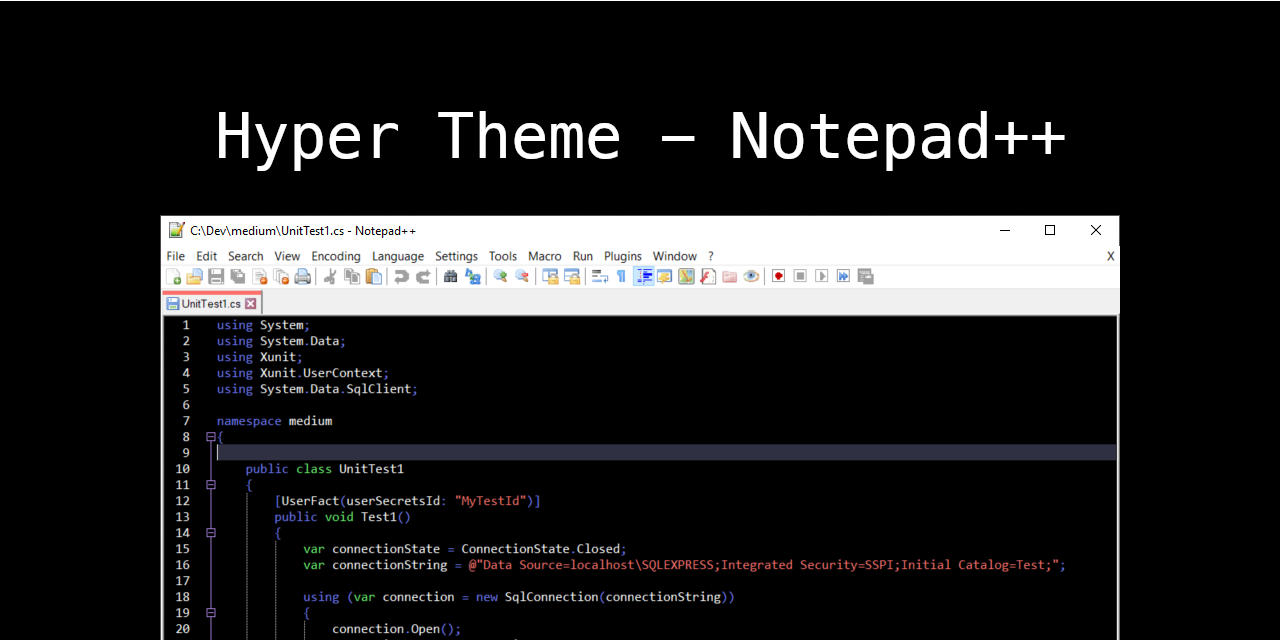 Features:
Different scheme colors
Eye-friendly background
Readable fonts and colors
More Info
Conclusion
Apparently, any theme can be preferred as per the coder's convenience but when you have it, why not go for the best ones! you may also consider reading 21 best notepad++ plugins article.