A card is any type of custom element used for easy showing of contents that comprises various types of objects like title, image, button, etc.
These cards could be anything like CSS material based cards, blog-based cards, business cards, informative cards or analytical cards.
As a web developer, you will need these cards to add a touch of creativity and innovation to any niche you are particulate about.
This article will be exclusively about 21 best CSS card examples.
1.
This CSS card is designed by Atul Prajapati. There is an execution of effects from the initial black and white portrait of this card when users hover on.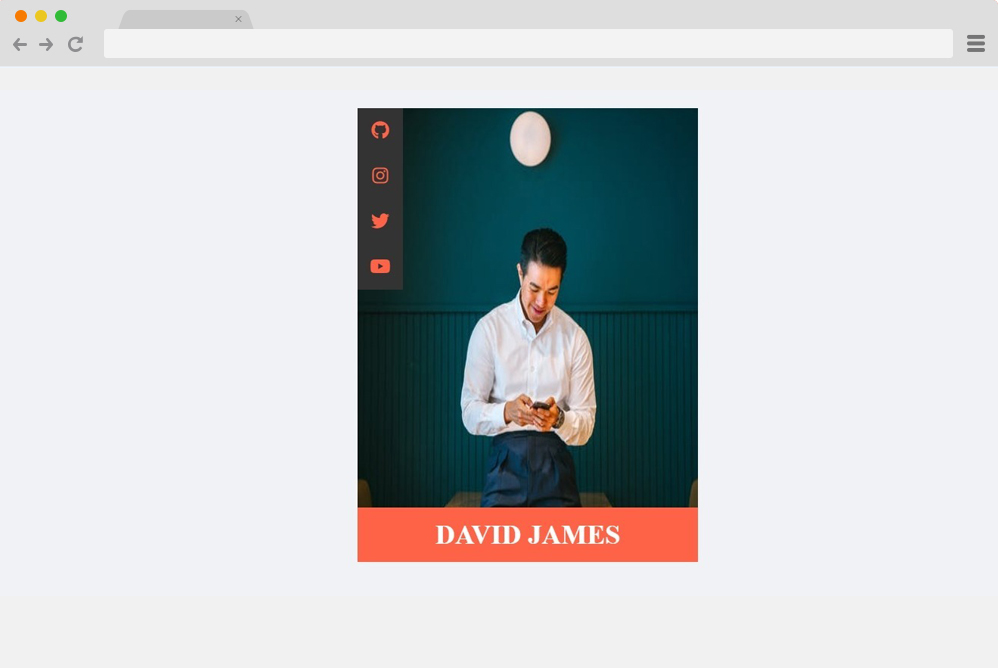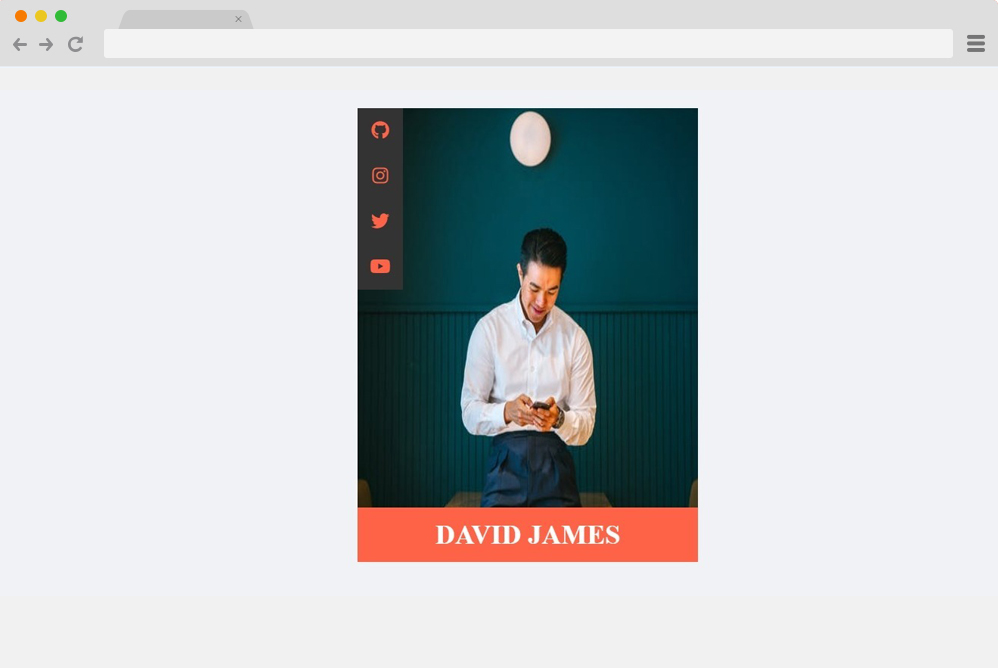 Features:
This CSS card design is best made for personal eCards and profile options
This card also makes it possible for you to be able to add clickable links to your social profiles and portfolios
2.
Card carousel is a CSS card design to feature a functional carousel for showing the contents.
During hovering, the cards slide in an upward direction during the course of lighting up, with the elements adding a hint of color. The slider and the circle as seen in the image below is animated to show some data.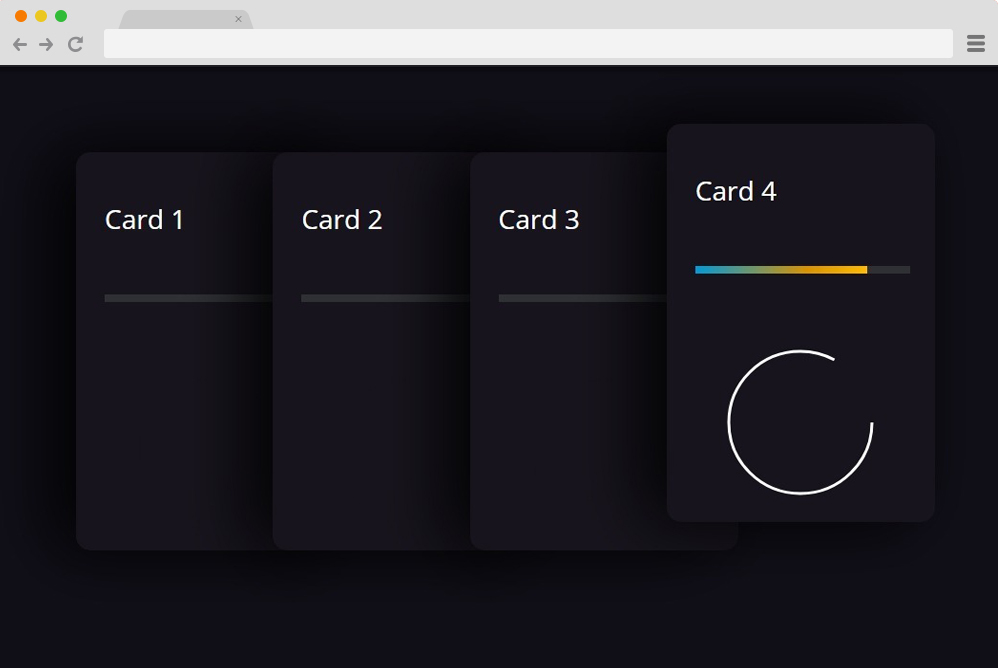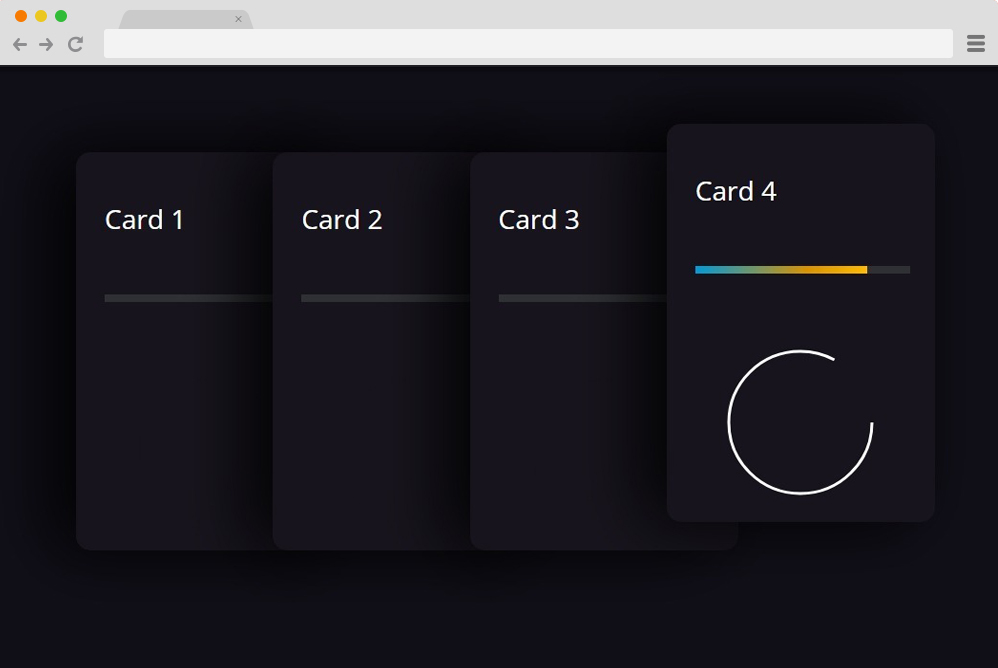 Features:
Limited to just HTML and CSS
Very Simple and versatile, used for many purposes
3.
You will see card animation CSS card as a simple card with a logo and title just merely looking at the image below. But a smooth CSS effect is seen when you hover the card.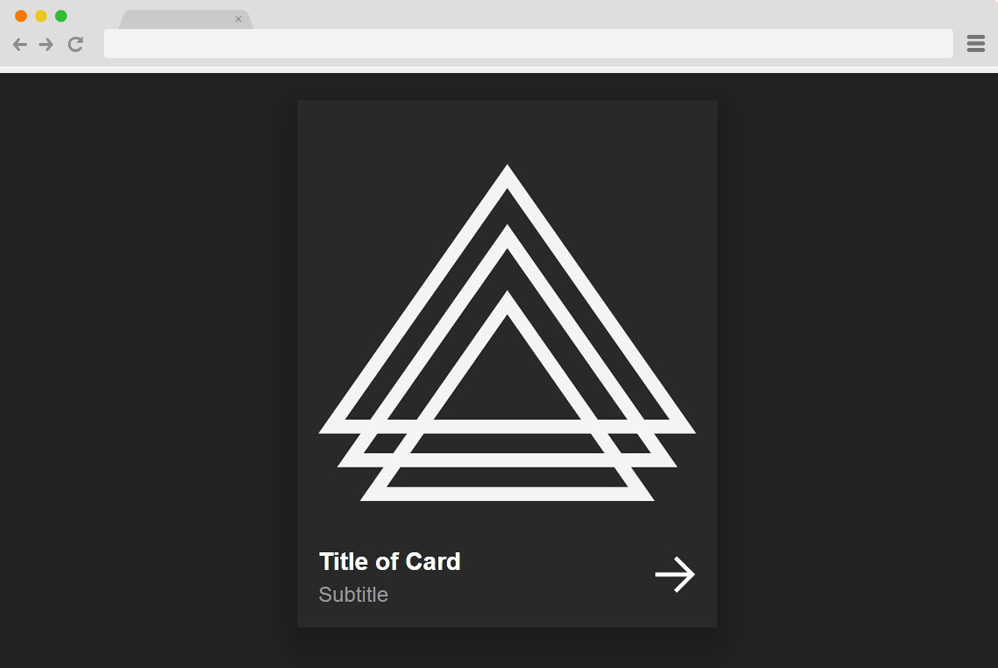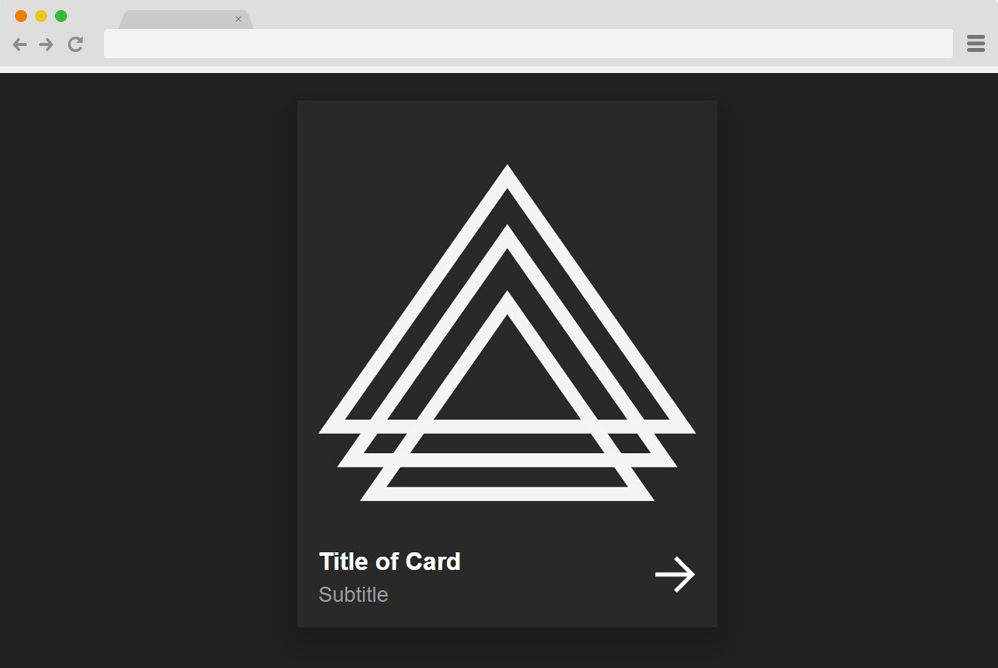 Features:
It can be used for card-based blog design to display various contents
Utilized as a creative element on sites
You can make use of it as a simple addition to any of your social profiles to keep it interesting
4.
The hovering of 3D cutout card makes the outline and the inner section of the card to create a simple square card.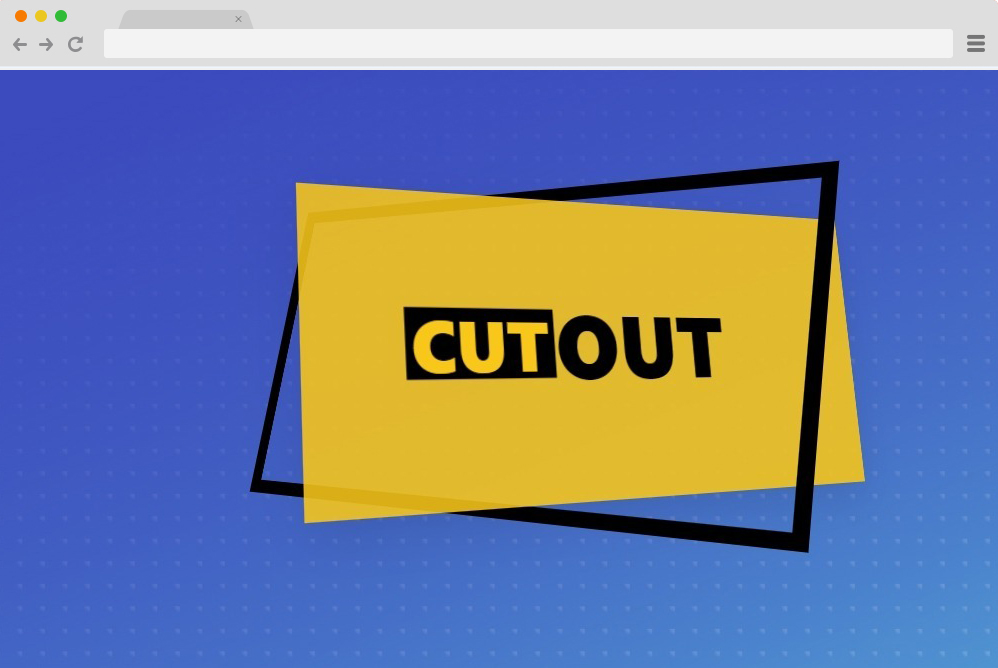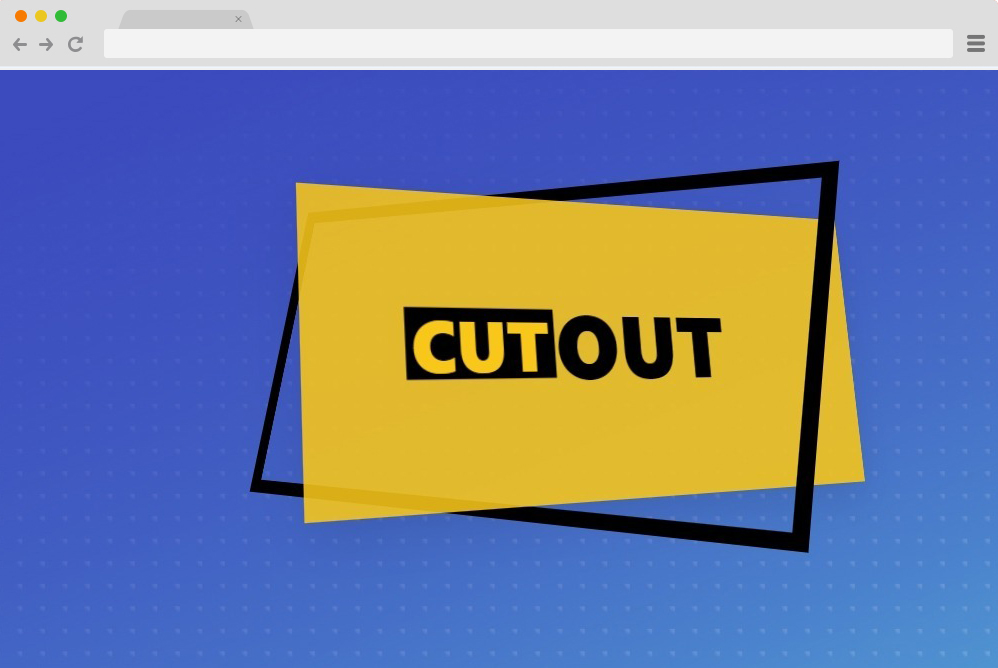 Features:
You can simply make a logo, contact information or social profile link contents inside the 3D cutout card
It is limited to just CSS and HTML
Professional or personal sites can make use of it
5.
The card effect is created by Manoj Silag. This CSS card initially looks like a simple grid-based image gallery with images arranged systematically. But when you hover it, the card transforms into a spread-out news/magazine shape.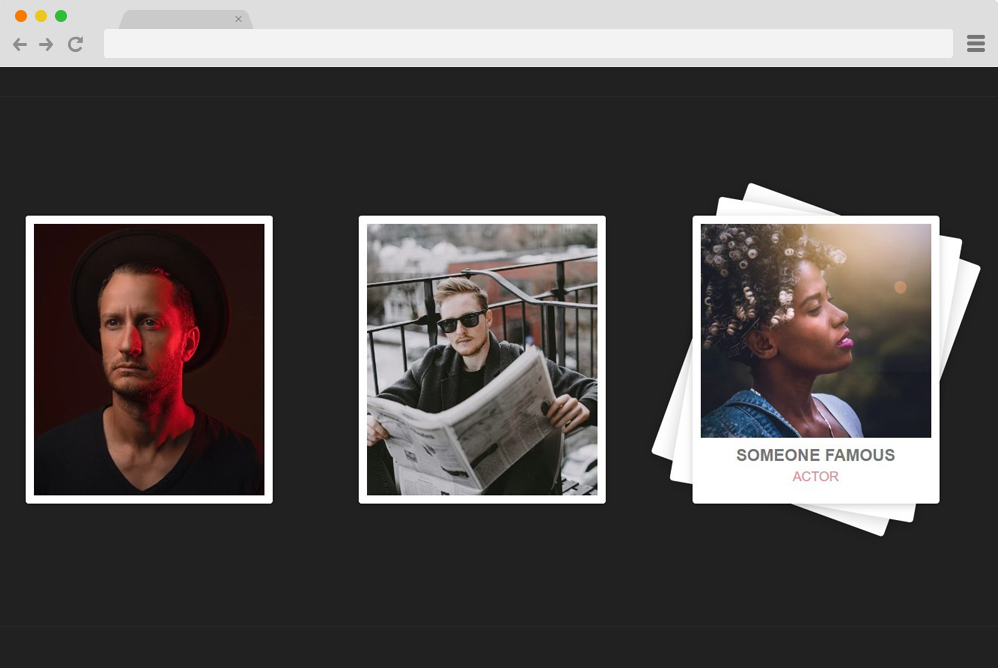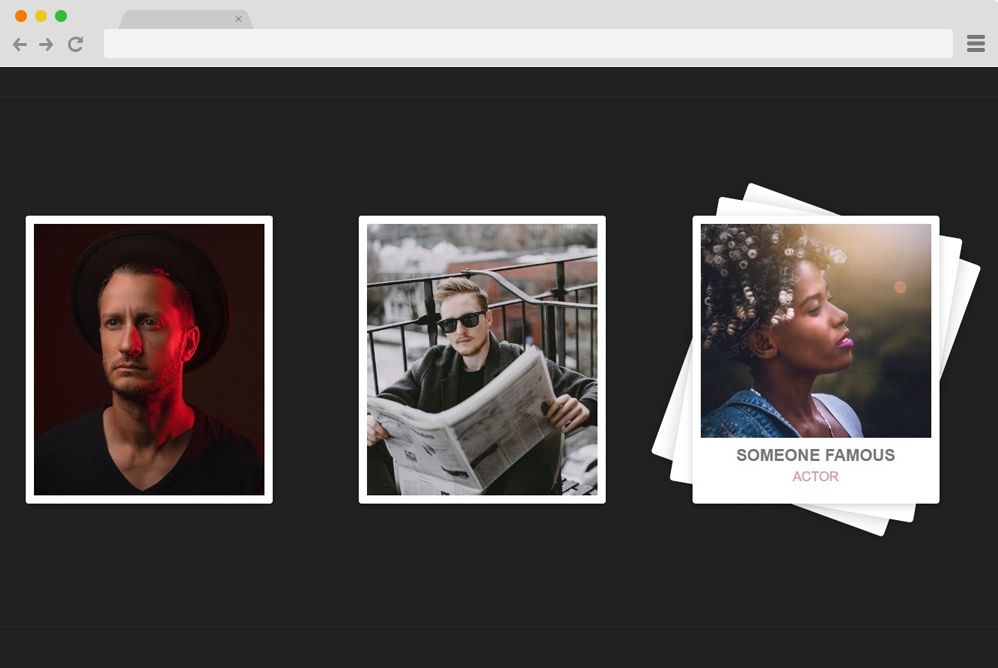 Features:
Image title and sub-title is revealed during the transition, after hovering.
It supports gallery, blog or any content-forward sites
6.
"Card with Figure with figcaption" is designed by Joshua Ward. The contents in the card as shown in the image below slides away and gives a different color plus a logo during hovering.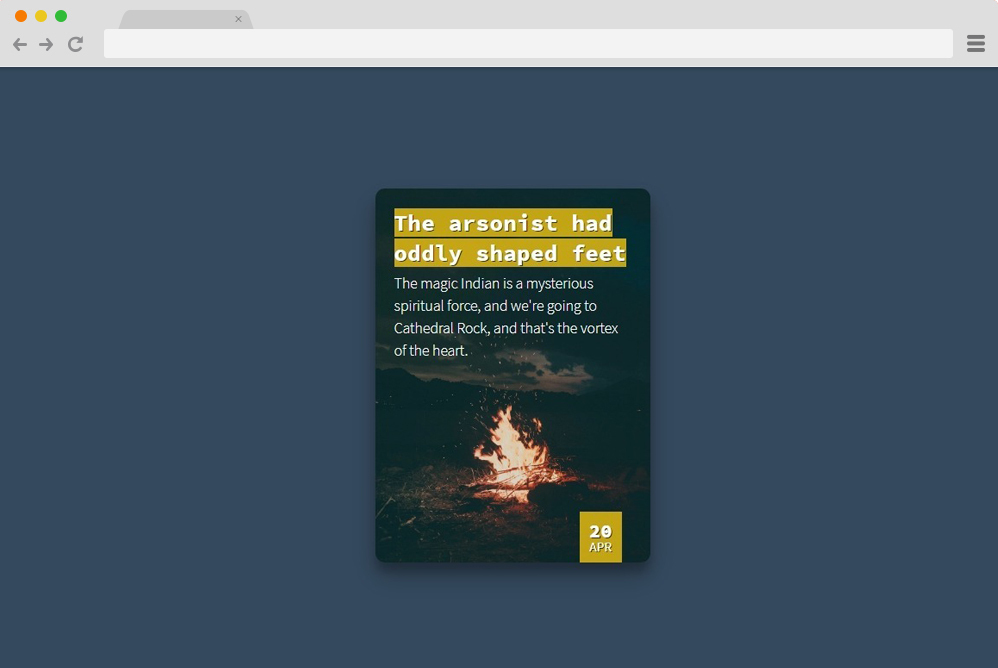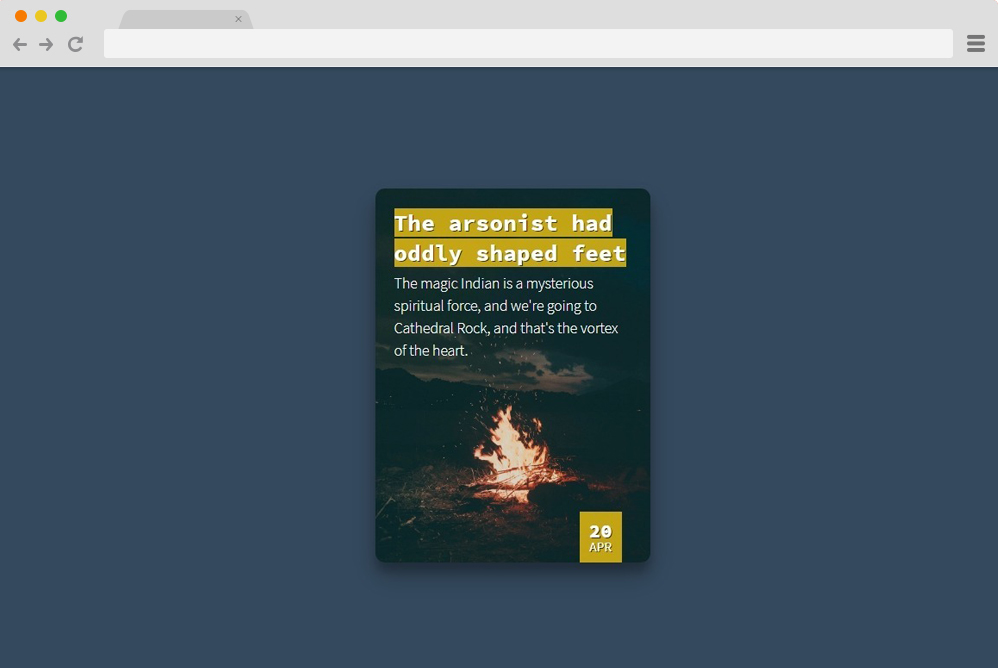 Features:
It is also limited to CSS and HTML structure
Easy to customize and doesn't give developers unnecessary issues
It contains an image, title, details holder and the published date on the bottom
7.
During hovering, the unique card in the image below zooms in and aligns in a straight position for a better view whereas the several ones behind it maintain their original position.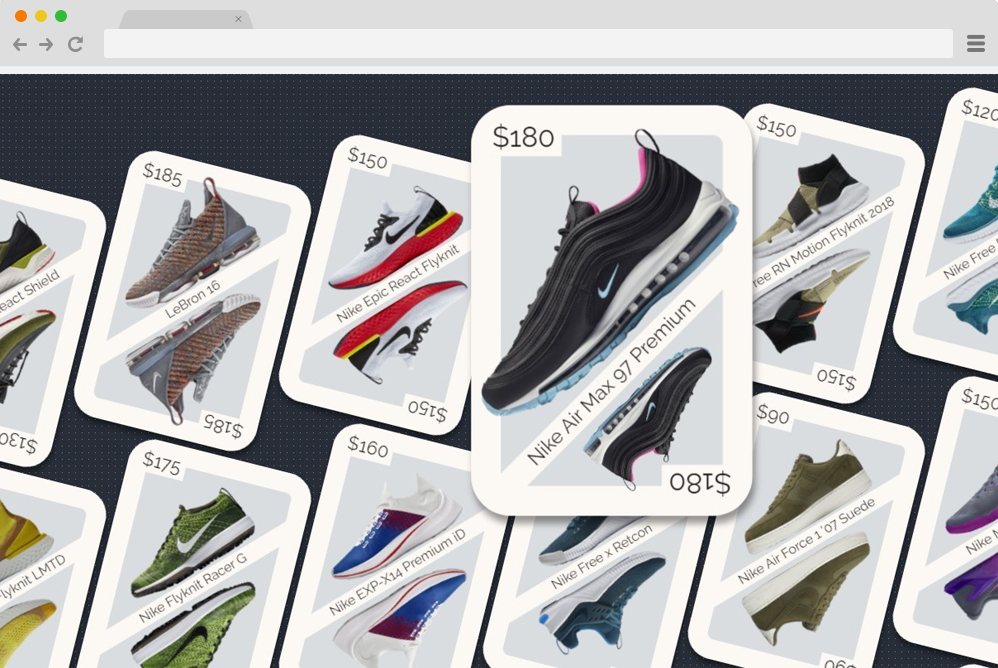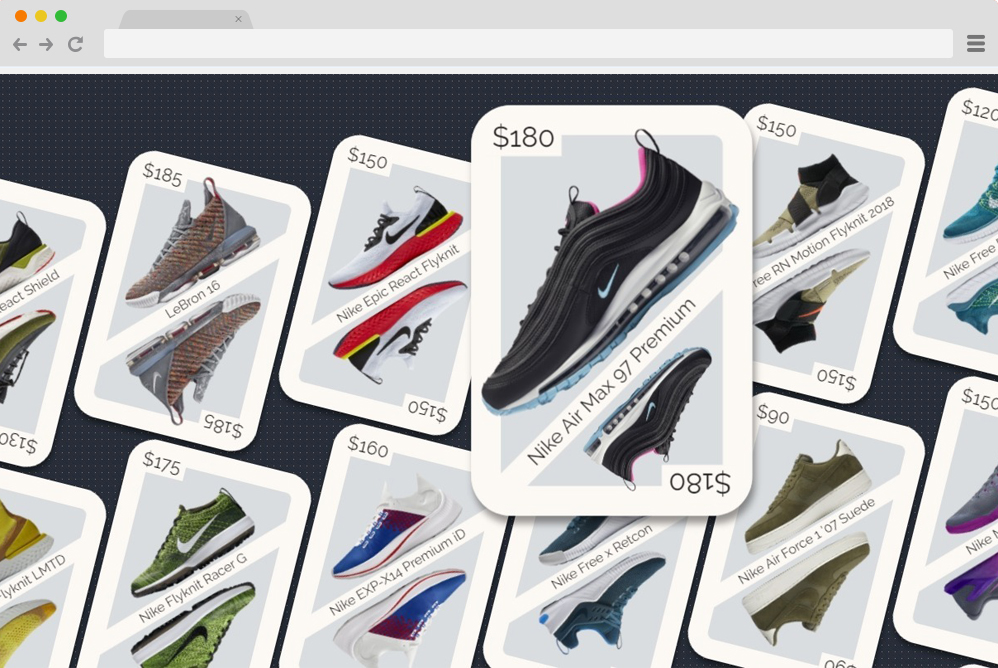 Features:
It works perfectly for e-commerce oriented websites
It is specifically designed for use as a product information card
8.
With a smooth hover effect on the image, you are able to navigate or organize the contents of your site.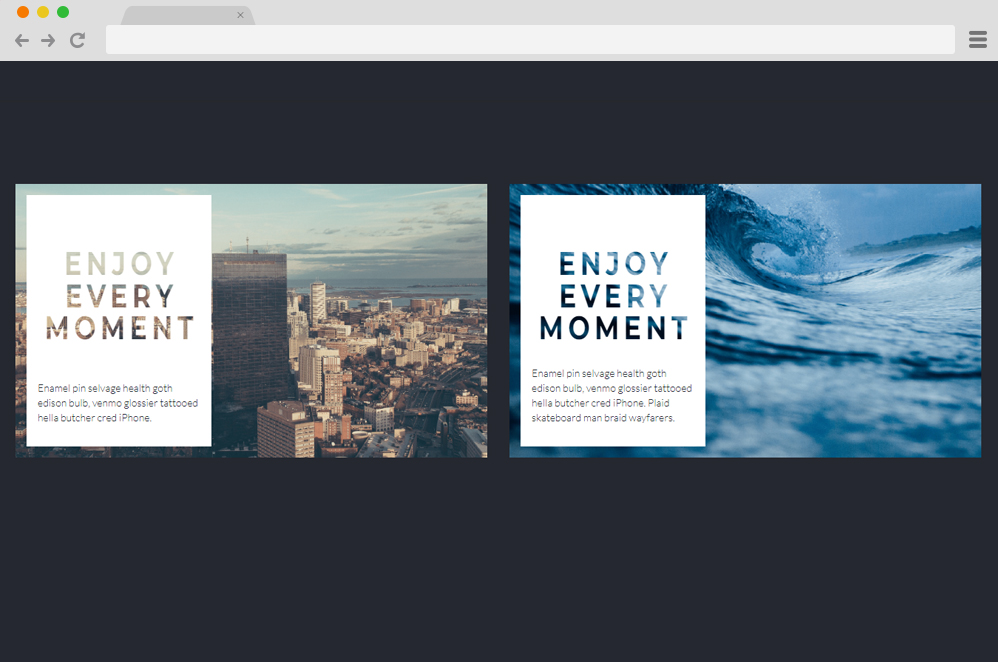 Features:
Simple, easy to manage and very understandable
A user can modify it to his/her taste
It is well-suited on HTML and CSS
9.
The designer designed on material based 3D effect to add that extra appealing feel.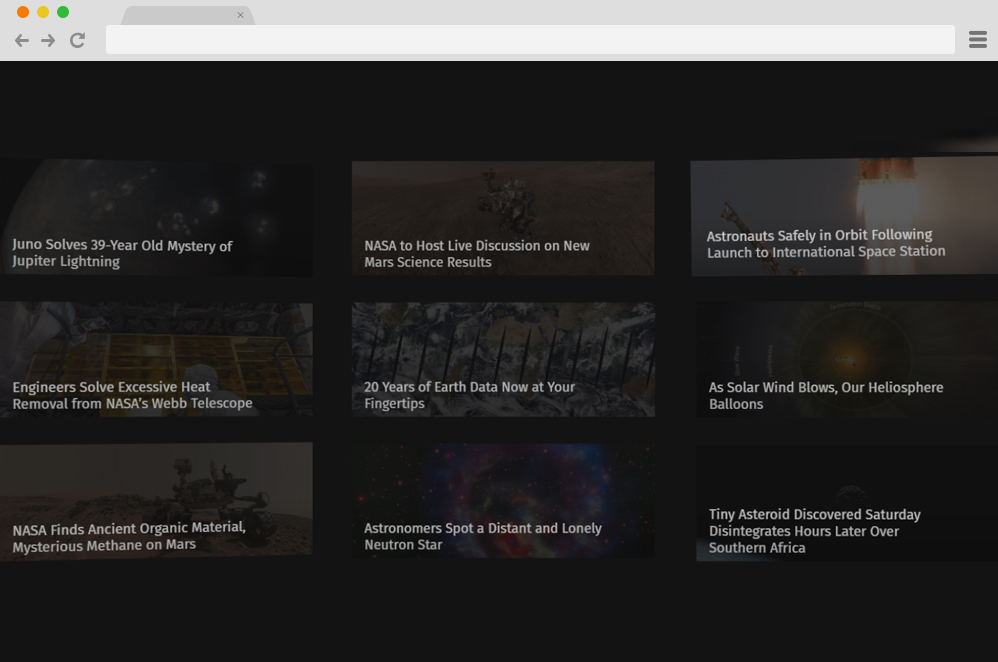 Features:
It has a smooth hover and clicks effect
This CSS card looks simple, clean and professional
10.
All the elements on responsive company cards are designed to be flexible and interchangeable, these elements are images, texts, buttons, dates, etc.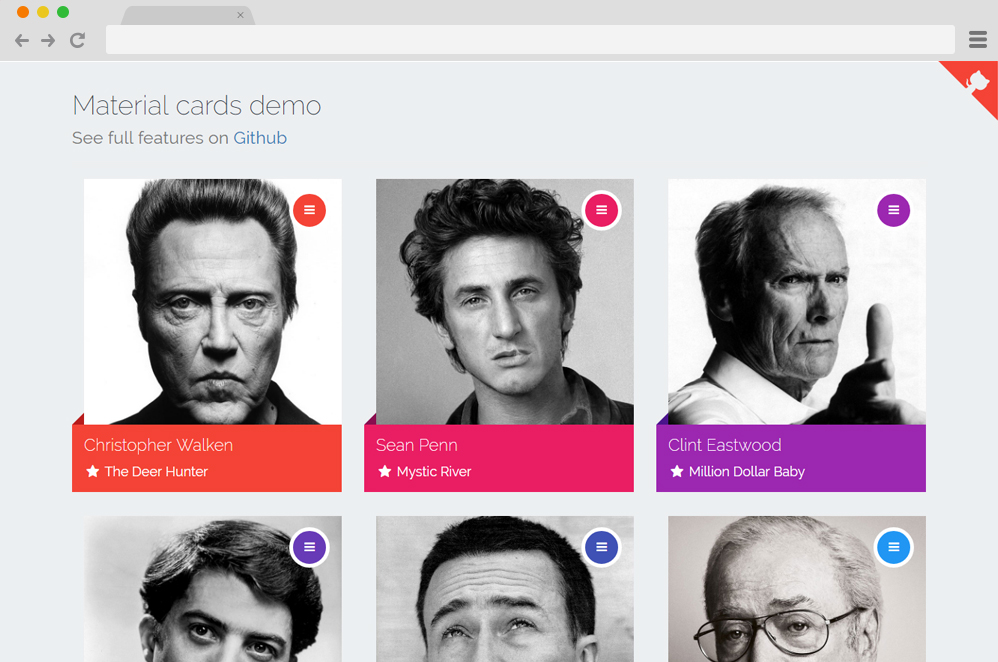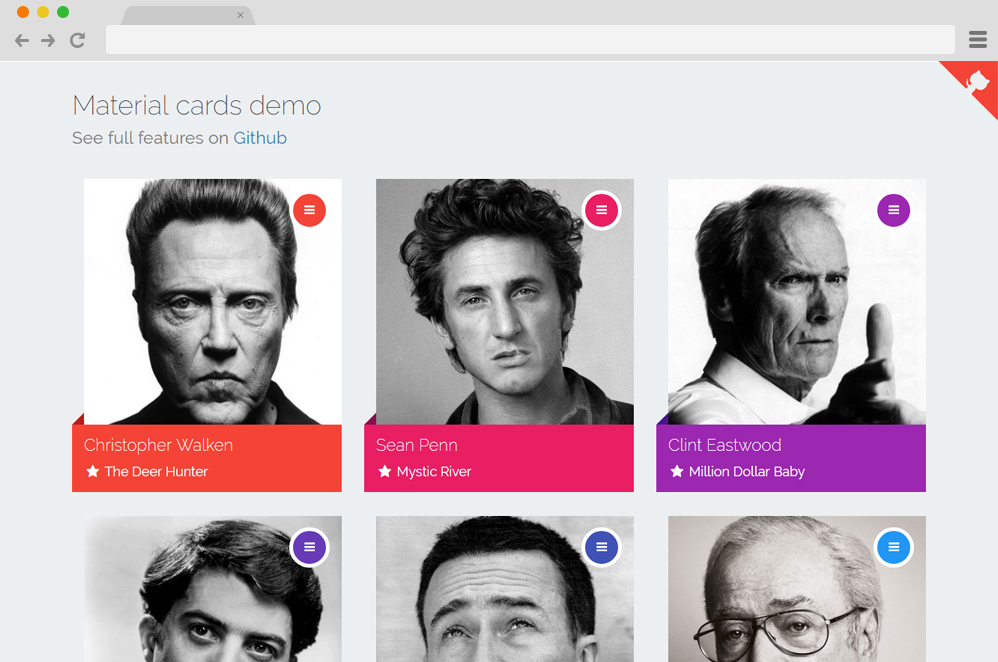 Features:
It is a perfect fit for company and business sites
It results in a card-based layout
11.
As it can be seen in the image below, many designed cards are placed in a stylish grid-based layout to bring about maximum contents exposure.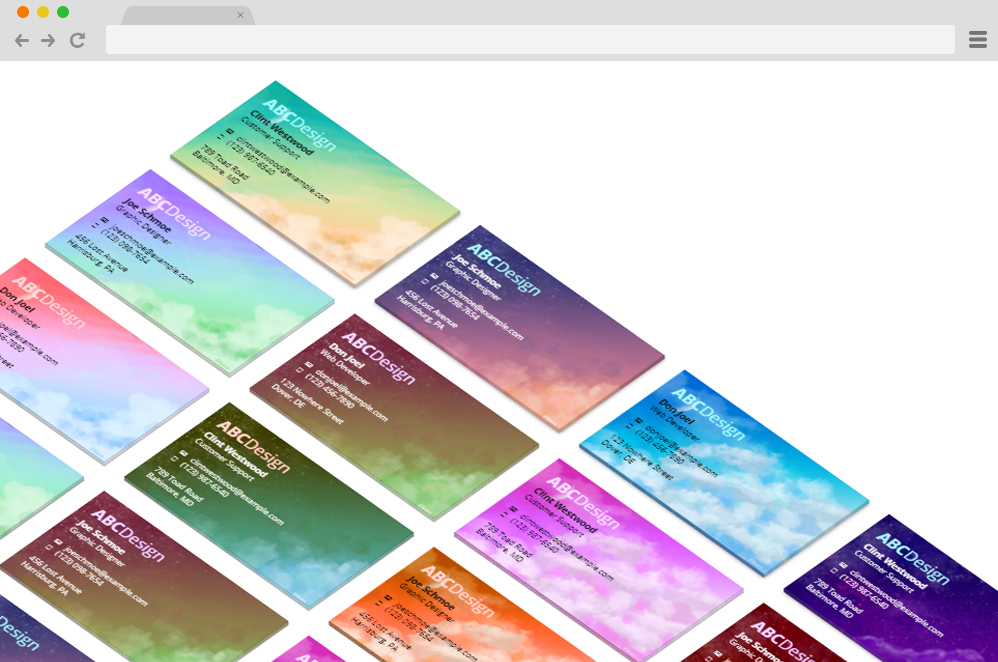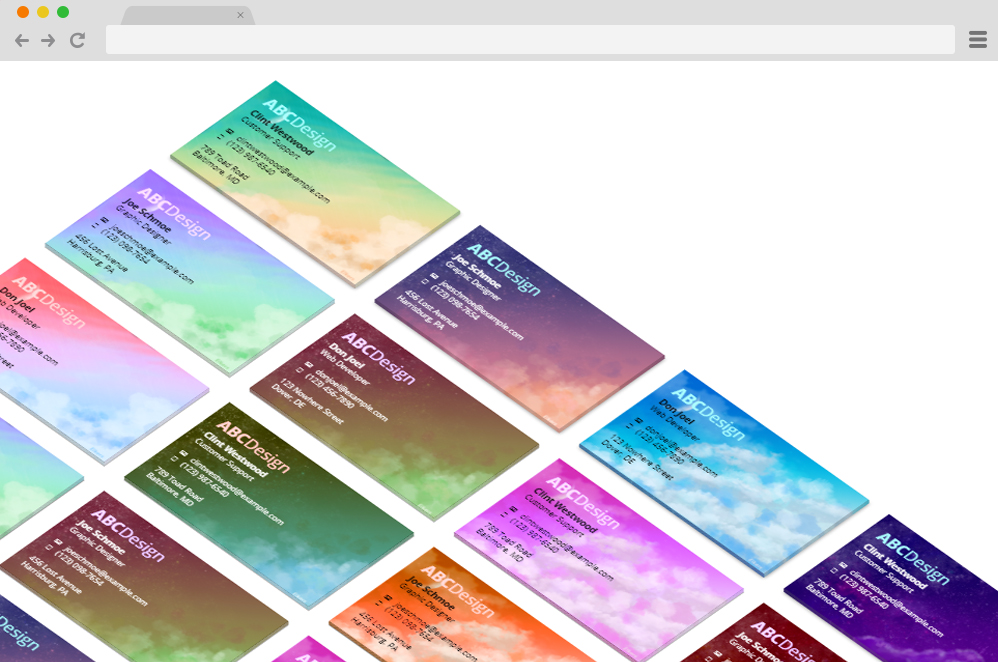 Features:
Simple, unique and innovative
It involves smooth hover animation and clicks effect
12.
This business CSS card can be used for adding extra edge on resumes or digital contact page.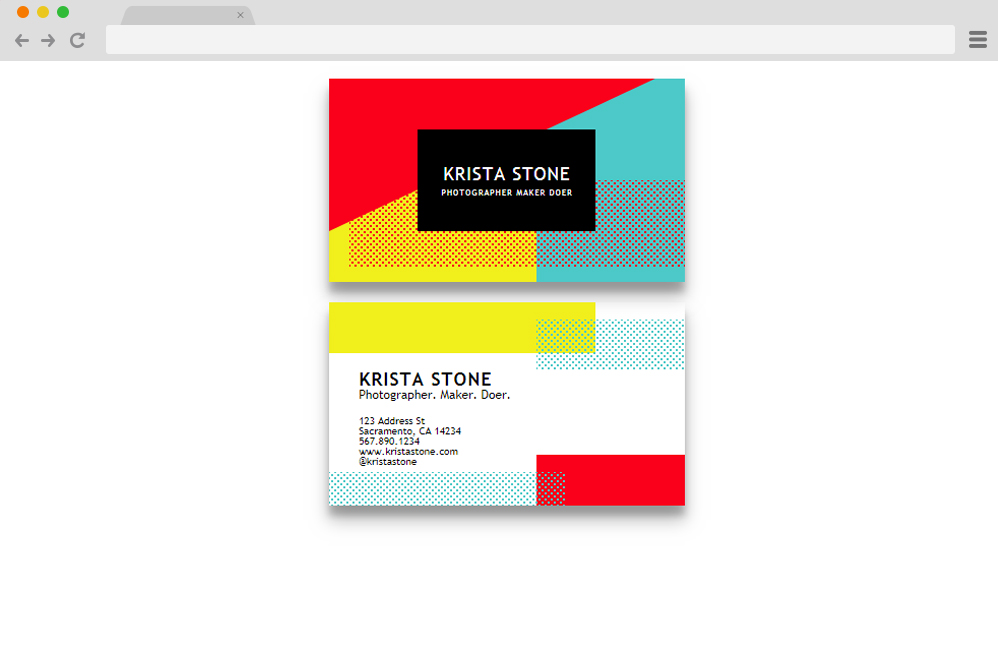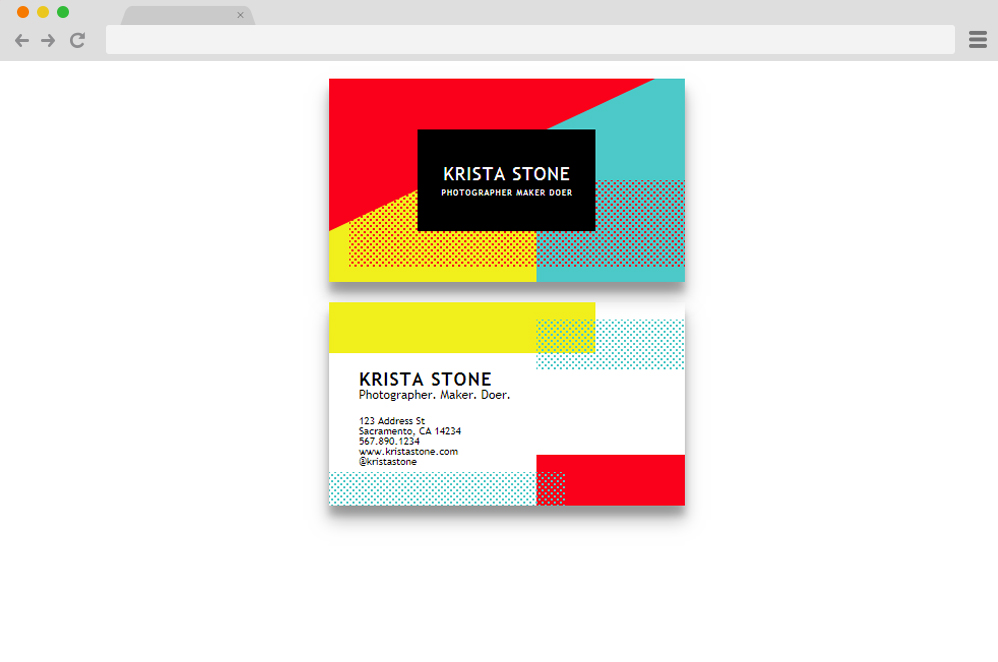 Features:
The design can be modified
It works as an ideal business card by letting you add your name, address, designation and contact information
13.
While you are on this CSS card, you are guaranteed an optimized and smooth experience.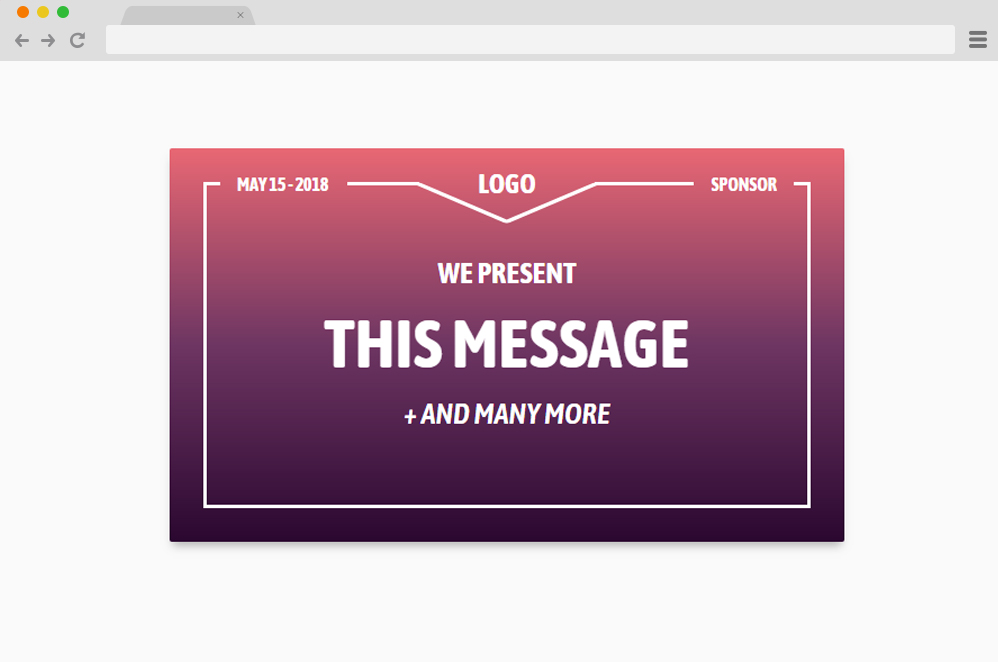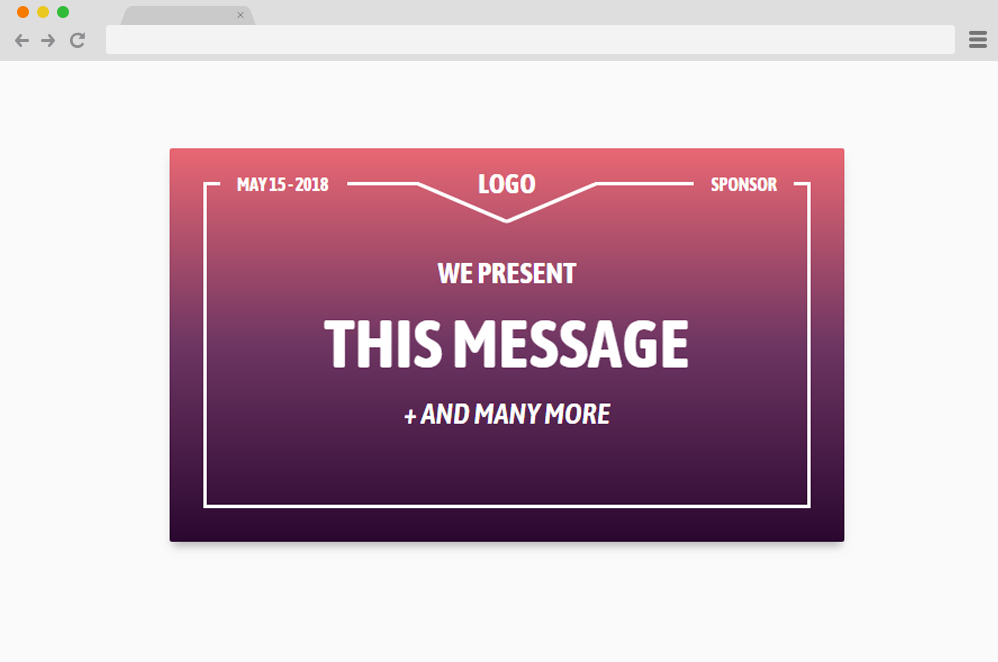 Features:
It works perfectly with CSS and HTML coding structure
It is very good for professional purposes as they fit in well in any niche of websites
14.
It has a blog based layout. This is evident as a result of the side to side placing of the cards with respect to each other. The cards heights depend on each image and their respective description.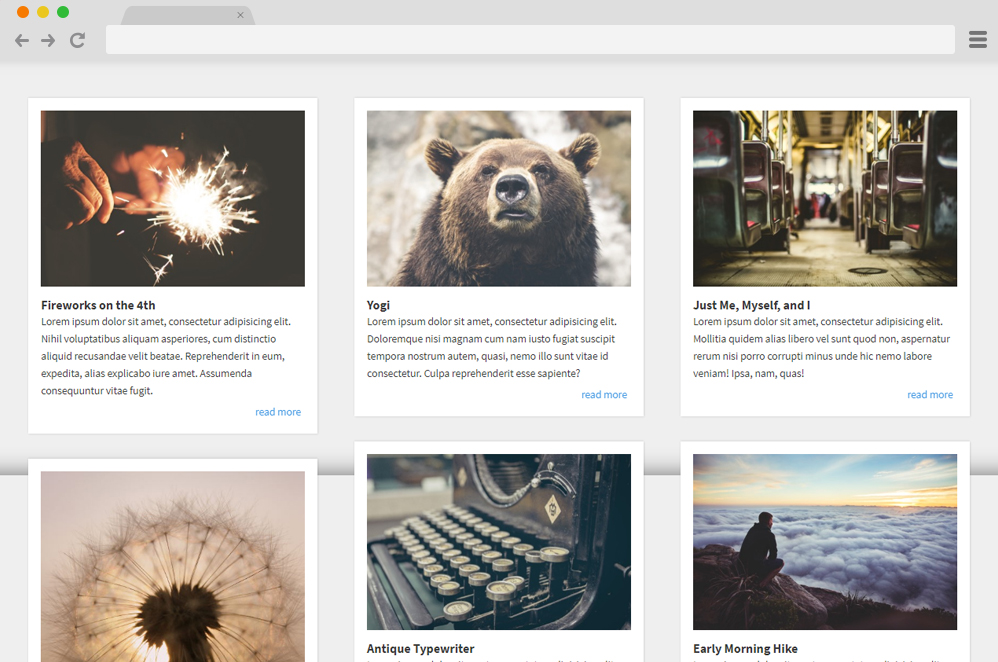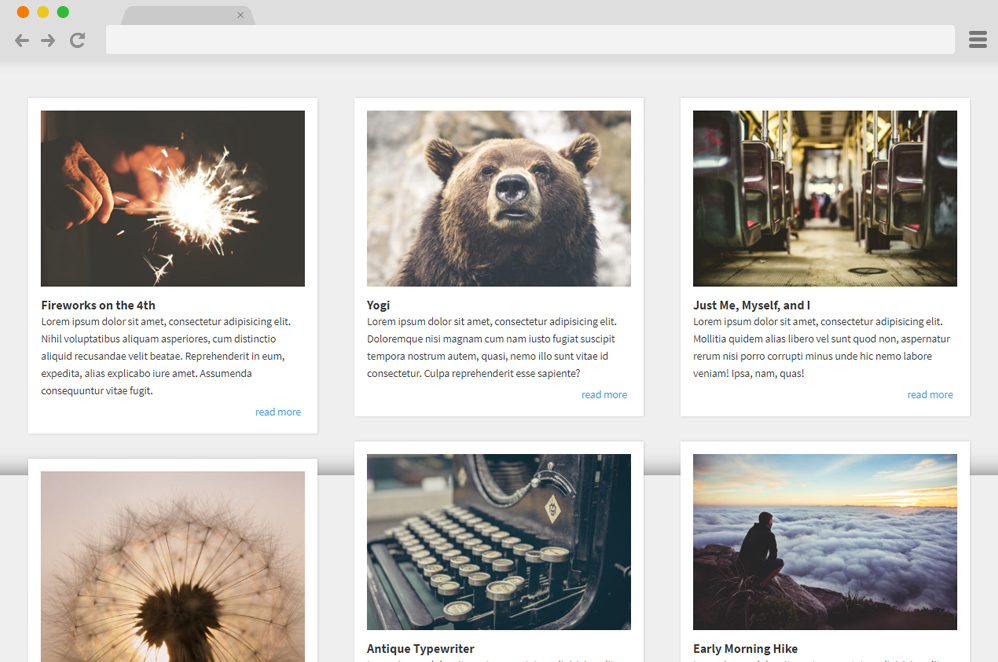 Features:
Minimal and simple CSS card design
Multi-height grid layout framework is based on CSS and HTML, with small JavaScript
15.
A smooth transition and hover effect can be got on the images arranged and organized in the image given below. All the cards expand and display the remaining contents to the user when they are clicked upon.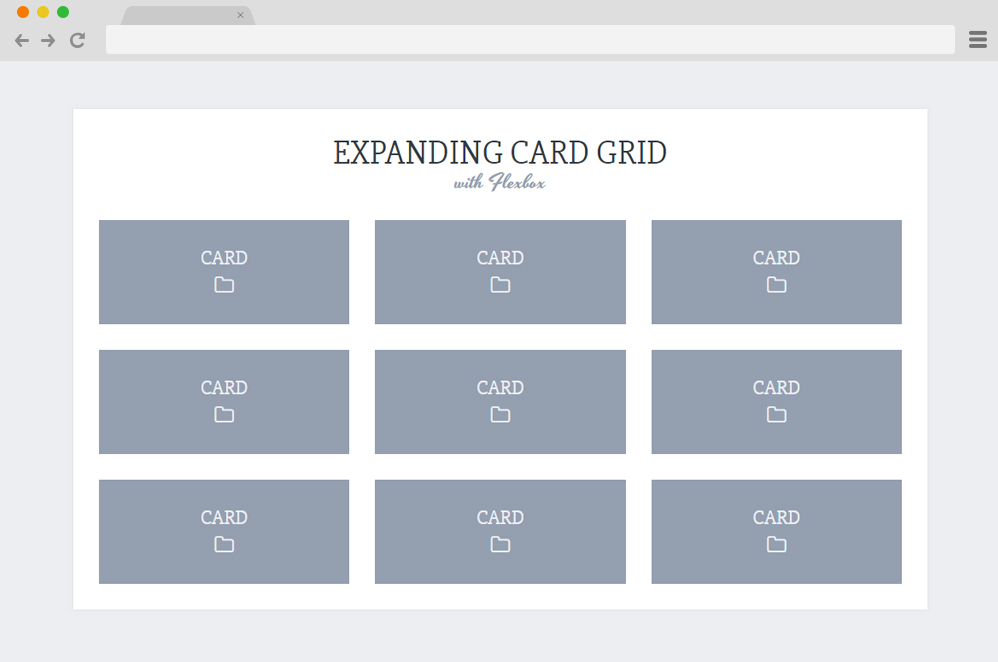 Features:
Its implementation can be on any site niche
16.
Online industries that deal with publications make use of this CSS card design. Elements such as title, image, snippet, published date, etc. in this CSS card have placement orders.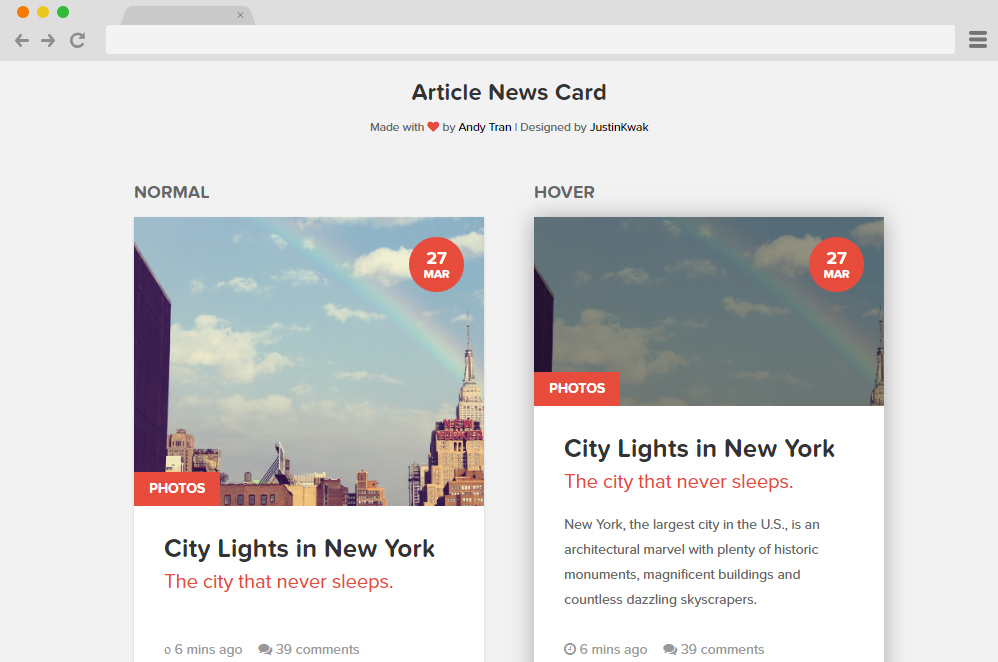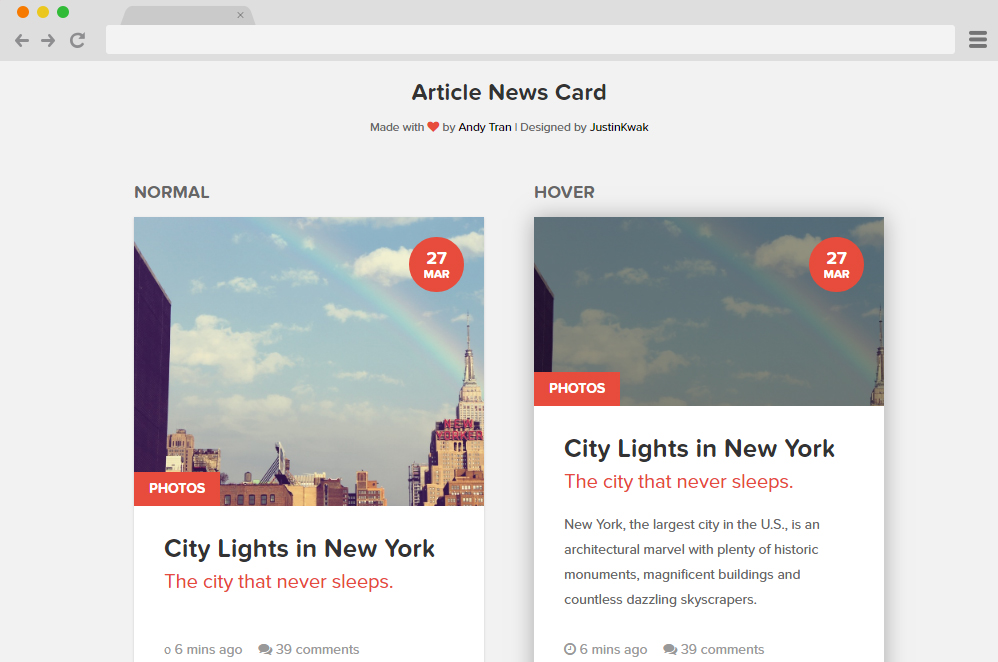 Features:
You can easily modify the contents
CSS, HTML and JavaScript coding framework
17.
This CSS card has a unique and interesting style of an ideal business card. Extra details in this card are revealed when you hover over flip sideways.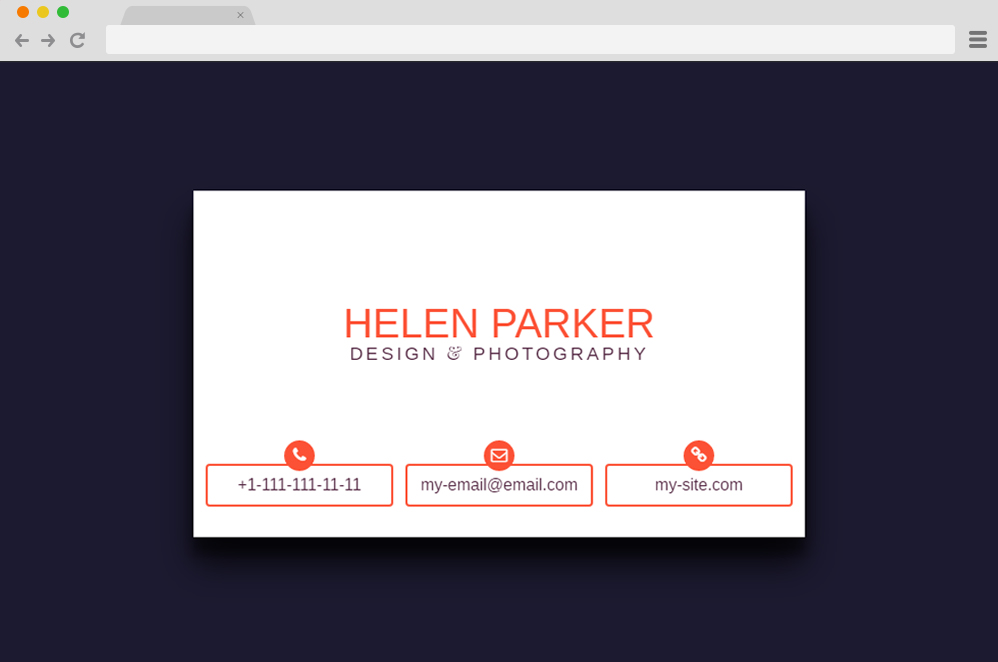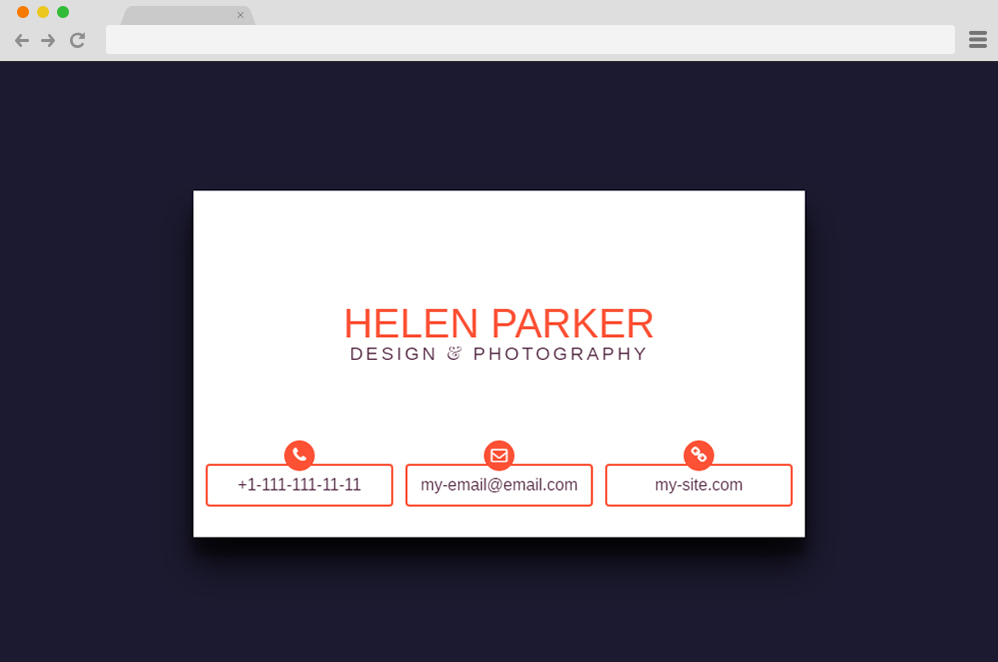 Features:
It depends solely on CSS and HTML
The design looks clean and professional
18.
Card Animation has an animated background where every other content is placed on. This design with its unique style and layout looks pleasing and beautiful.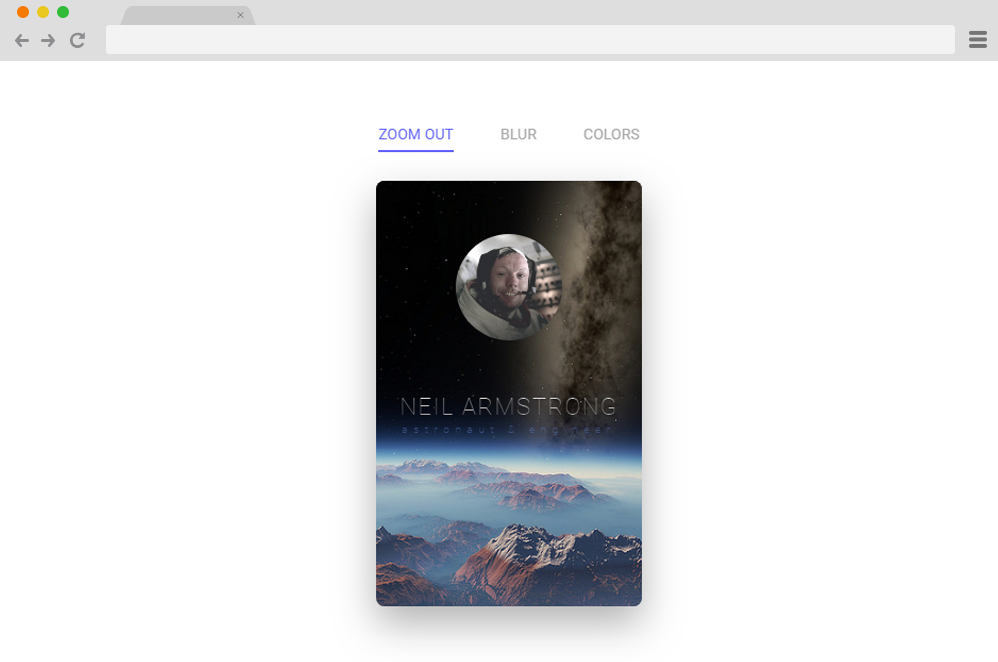 Features:
It has three different hover effects
CSS animation is based on CSS, HTML and JavaScript structure
19.
This is a CSS card with a simple design for showcasing intuitiveness and creativity at any given chance.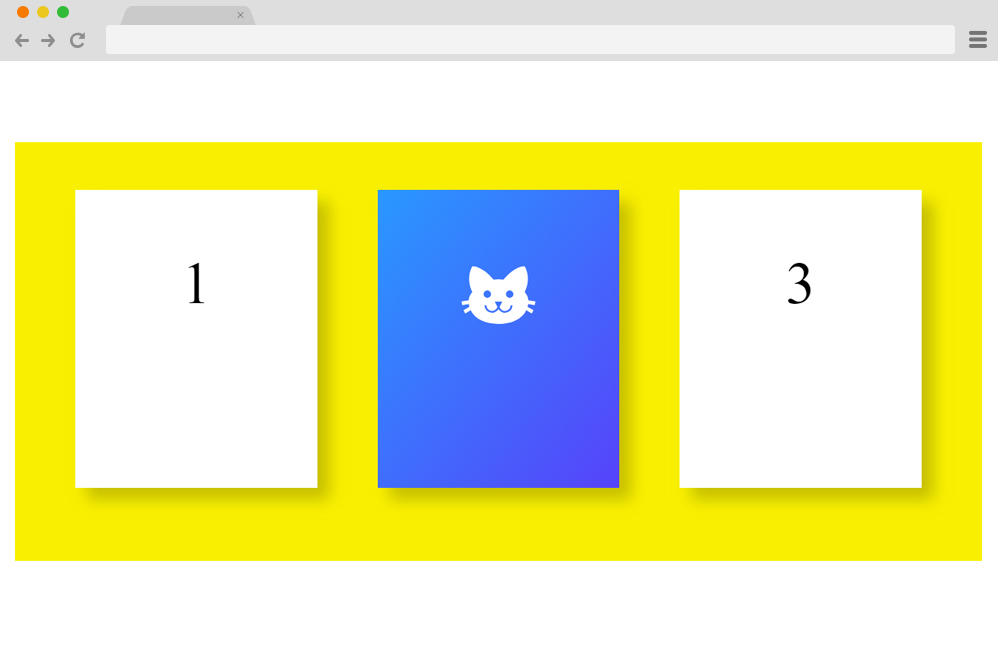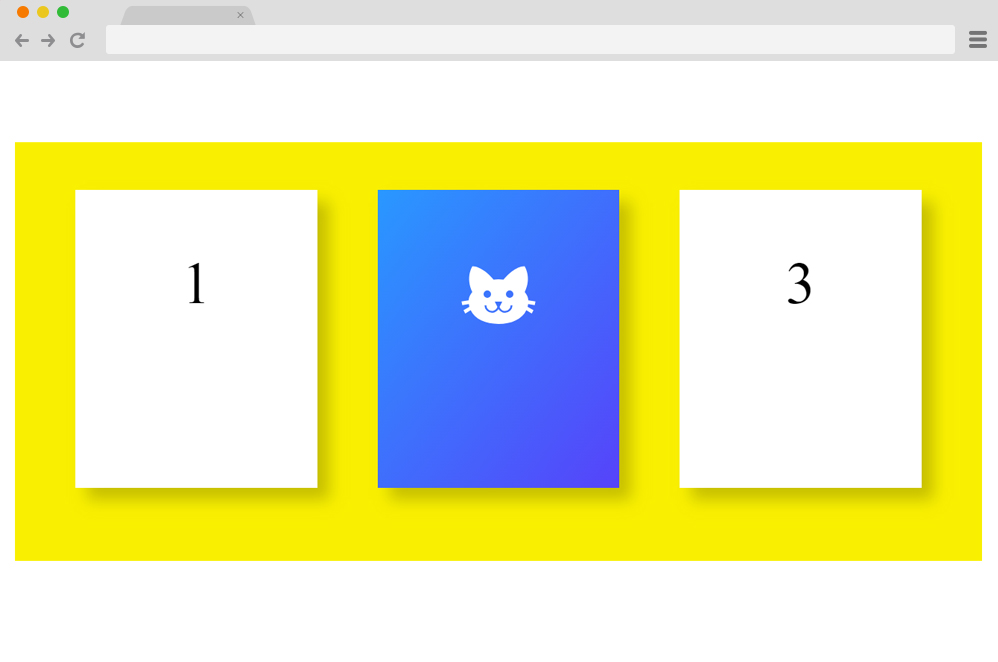 Features:
It utilizes the classic flip effect
20.
The execution of a smooth expanding effect is given when you hover this CSS card.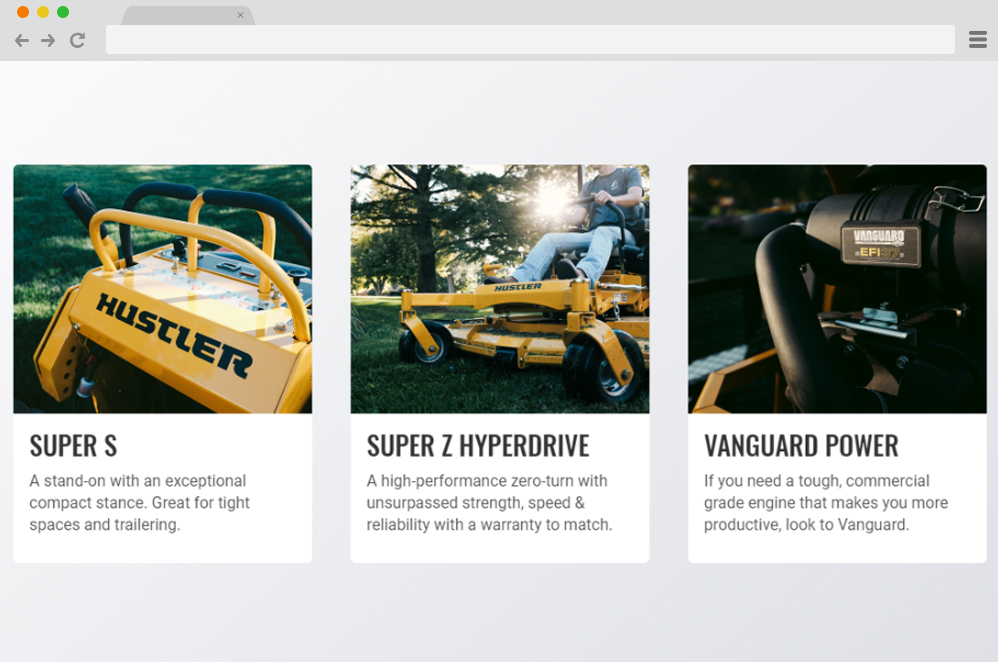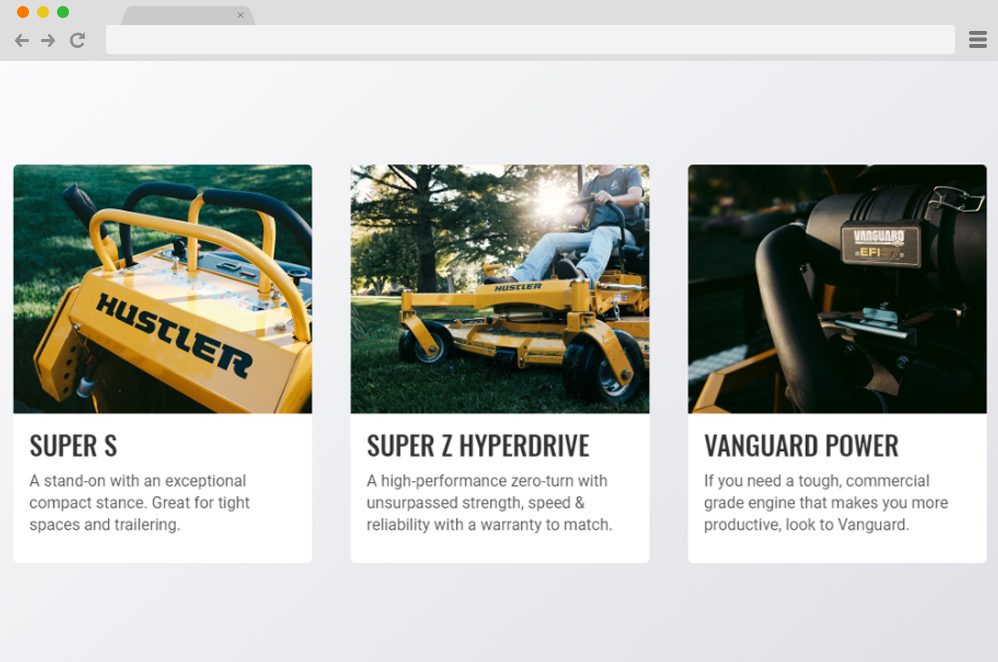 Features:
Whether a business, personal or company sites, this design can be used on any site
Combination of CSS, HTML, and JavaScript coding structure to give a perfect performing template
21.
With an attractive design card and a classic parallax effect, the creator was able to design this CSS card in a pleasing manner.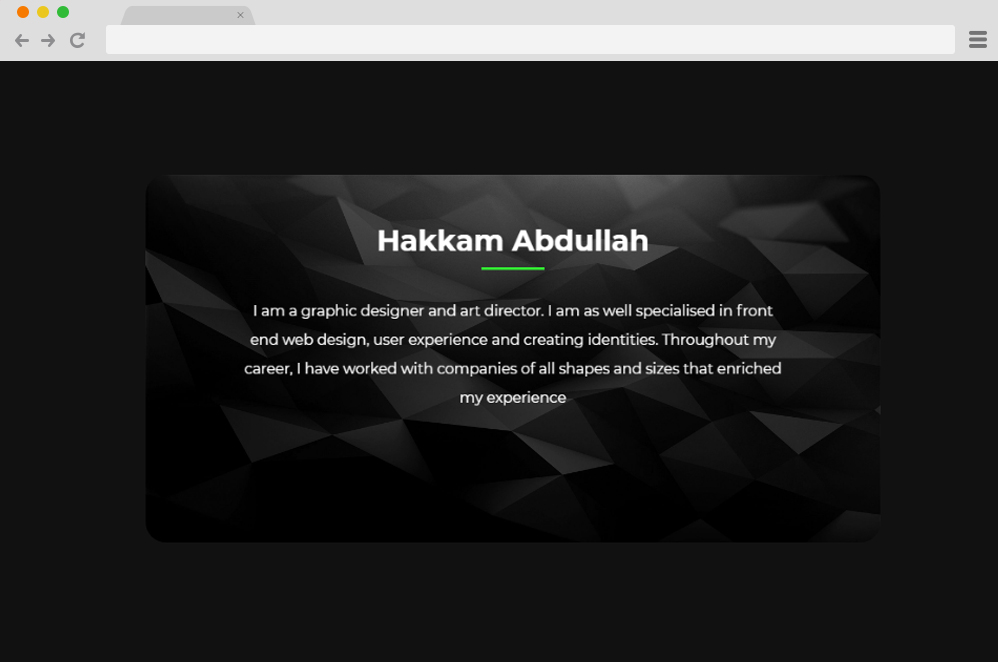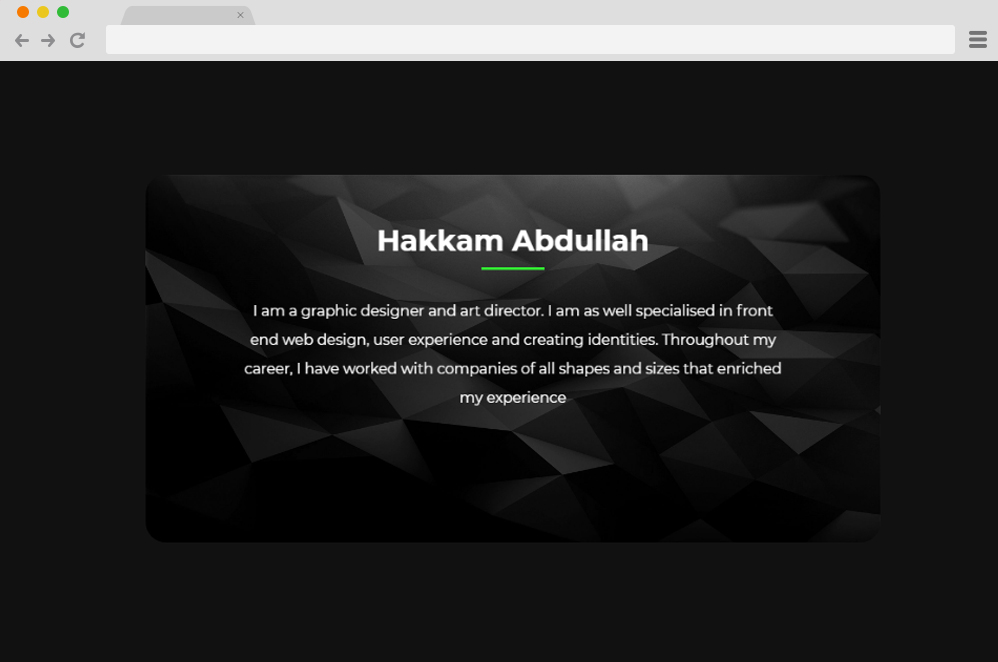 Features:
It has a simple, clean and minimal style
During hovering, this card executes a perfect flip effect
Conclusion
These are 21 good CSS card examples you can choose from for business, personal, professional sites, etc. They are virtually clean and professional with eye-catching designs.