Do you sell clothing online? It may be the case that you're out of print design ideas. But that's not the point to get desperate! The Internet is full of cool t-shirt mockups that you can use to create best-selling t-shirts, long-sleeves and hoodies.
Today, I share with you the collection of 6 best skull, zombie and mummy mockups to create the clothing that sells with the speed of light!
Below, you'll find the best t-shirt mockups featuring creative depictions of the living dead: skulls, skeletons, mummies and zombies.
The prints look spooky and fun at the same time. Crafted by experienced graphics designers, these t-shirt mockups are high-quality, 100% vector and easily customizable. To make any edits within the designs, you just need Adobe Illustrator or Photoshop. Enjoy!
Old Skull T-shirt
This is a cool skull t-shirt design, which you can use to create brand merchandise for rockers and other folks.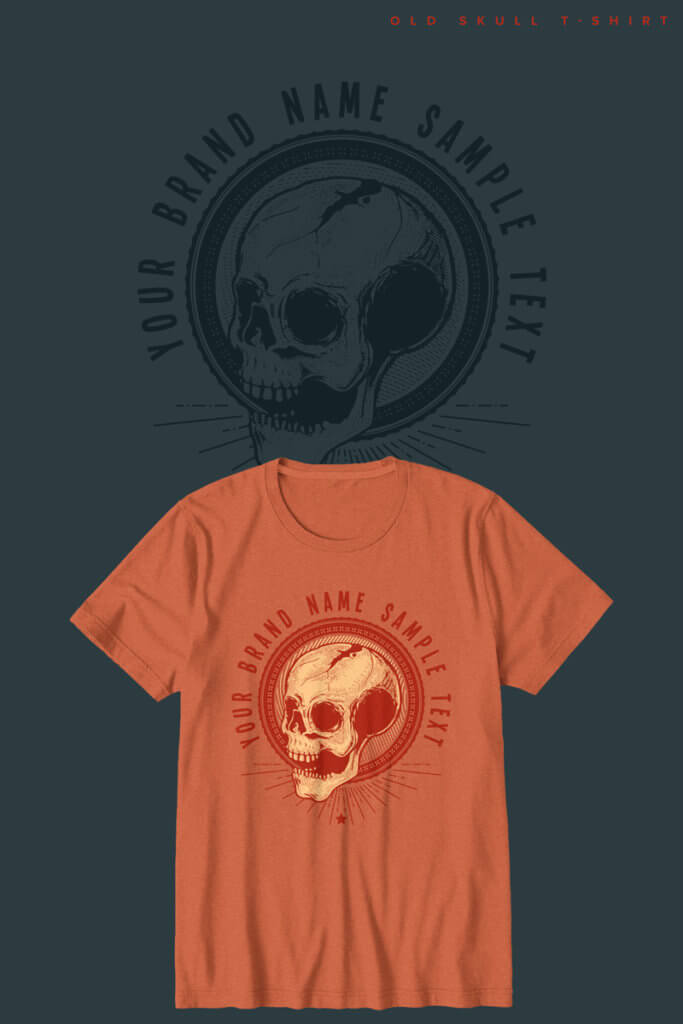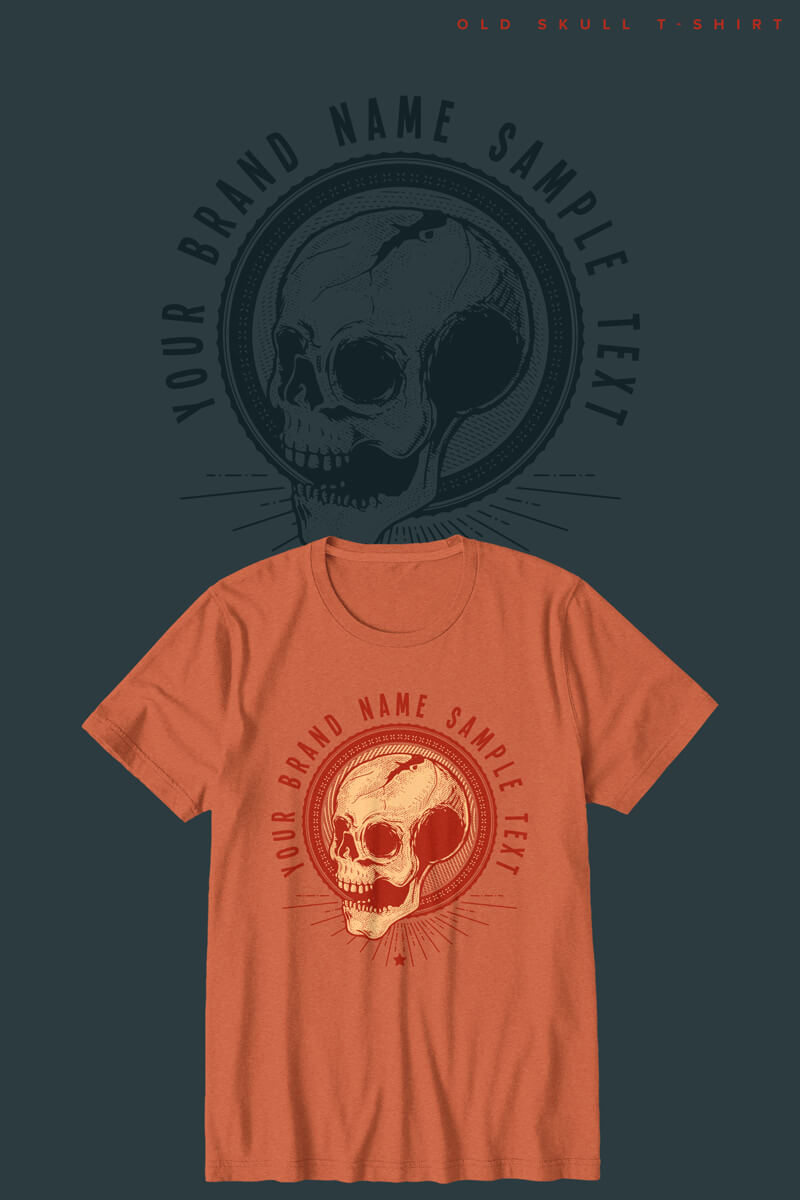 The design is two-color and fully customizable. You can easily recolor it up to your taste or edit any of its elements. All the layers of this vector design are well organized, which makes working with this skull t-shirt mockup faster and more convenient. So, use this skull print to create trendy clothing for your clients from all over the globe!
Skull Pool T-shirt
This skull t-shirt mockup looks scary and trippy, making your t-shirts an awesome addition to any street-style look.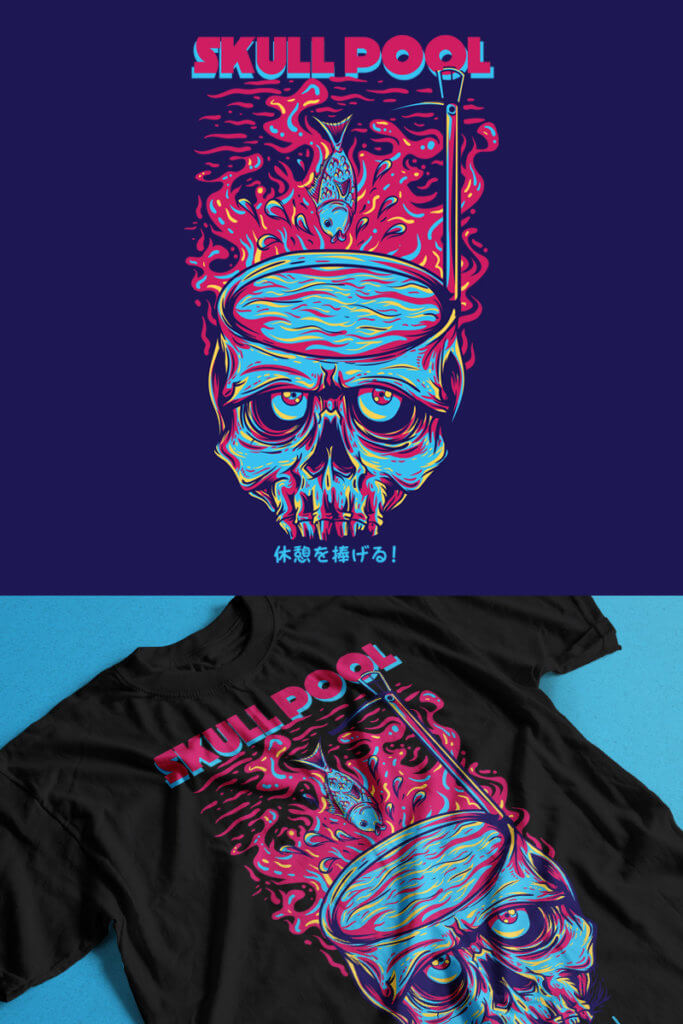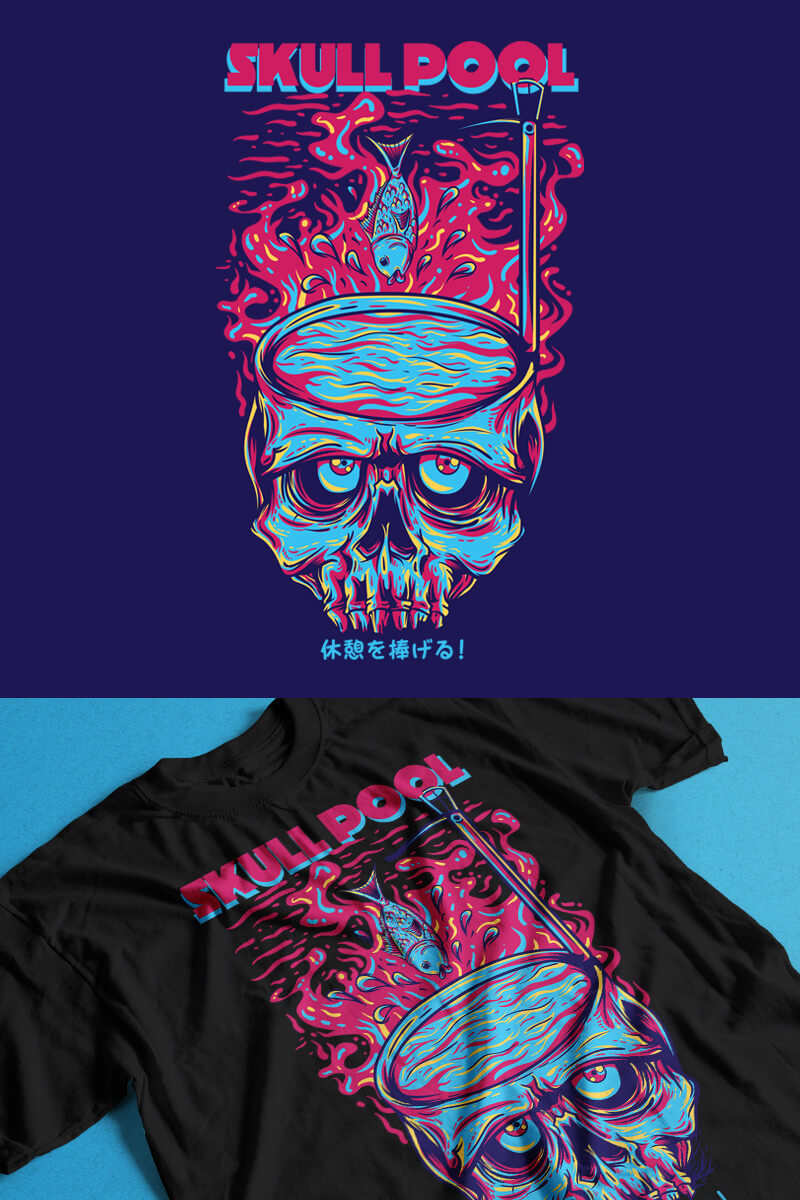 Professional graphic artists created this mockup with careful attention to every detail. The template is available in 300dpi resolution, with 4 colors used for every print. Of course, it's easy to recolor and adjust this vector design up to your liking and needs. Skull Pool template is available in all popular graphics formats, including AI, EPS, PNG and PSD.
Little Zombie T-shirt
Little Zombie is another cute, high-quality and detailed design for your street style t-shirts, long-sleeves and hoodies.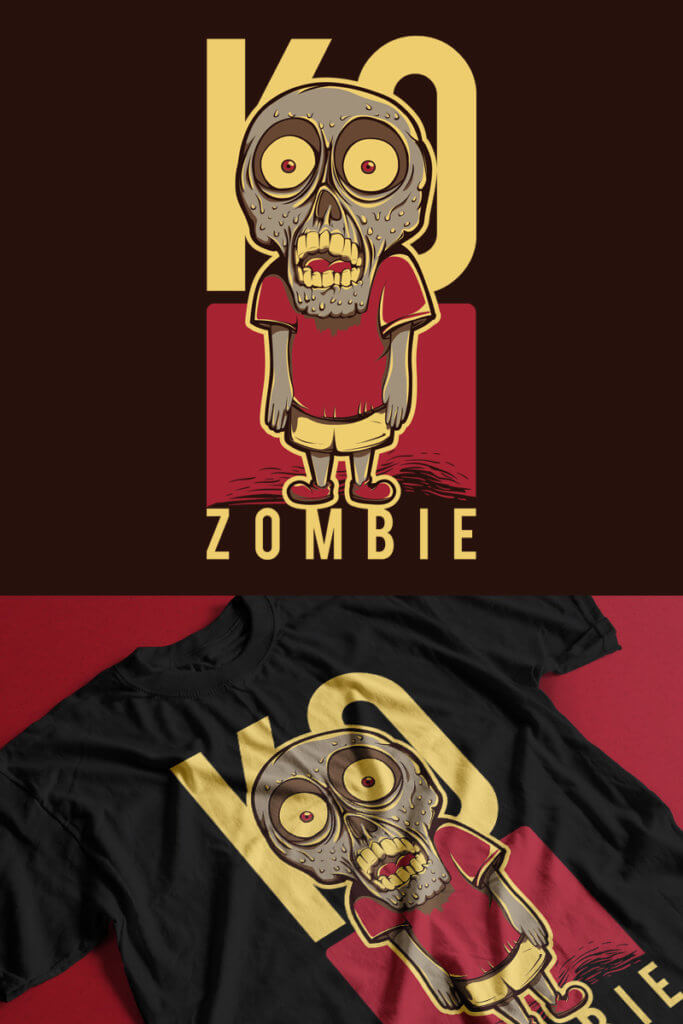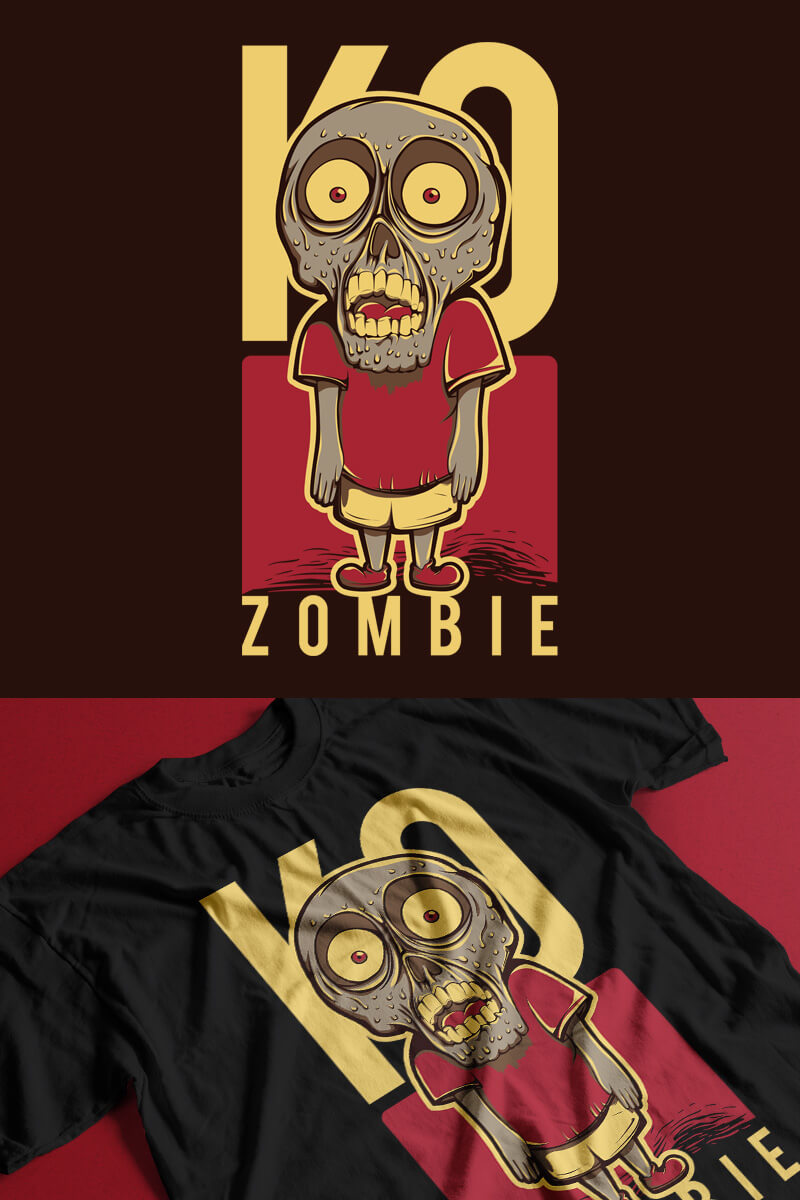 The theme uses CMYK color mode for great prints. This zombie t-shirt mockup is available in 4 different file formats, which makes it simple to edit this design with your favorite graphics editor. Use either Photoshop or Adobe Illustrator to adjust or recolor this vector design. You can find all the instructions on working with this zombie t-shirt mockup within the readme.txt file of the template.
Mummies T-shirt
This is an attractive t-shirt design that lets your customers create rocking street-style looks with ease.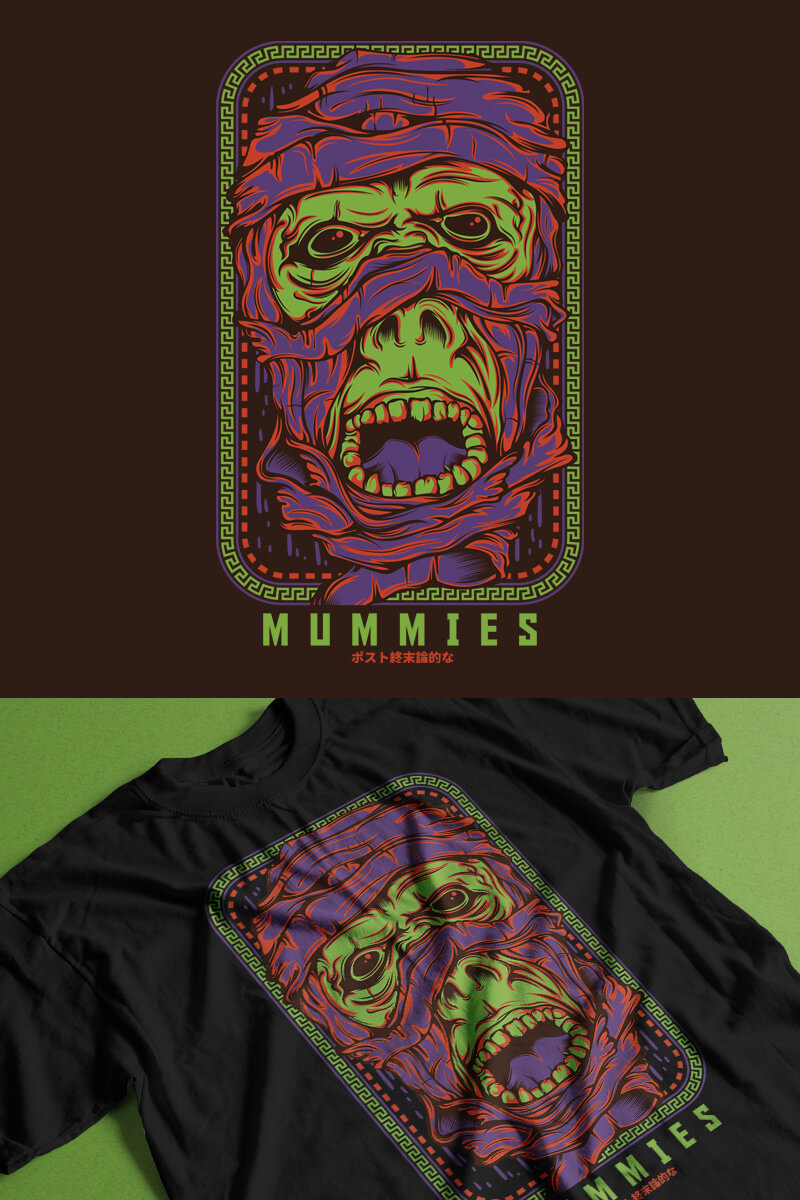 This Mummies T-shirt mockup includes 4 CMYK colors in total and an outline. You can easily change these colors in the graphics editor of your liking, creating several variations of this print in different colors. Mummies T-shirt mockup comes in 300 dpi resolution and is completely print-ready. Let your customers be unique with this high-quality t-shirt print!
Slashing Party 4 T-shirt
Slashing Party print features a masked cat figure and other Halloween web design elements.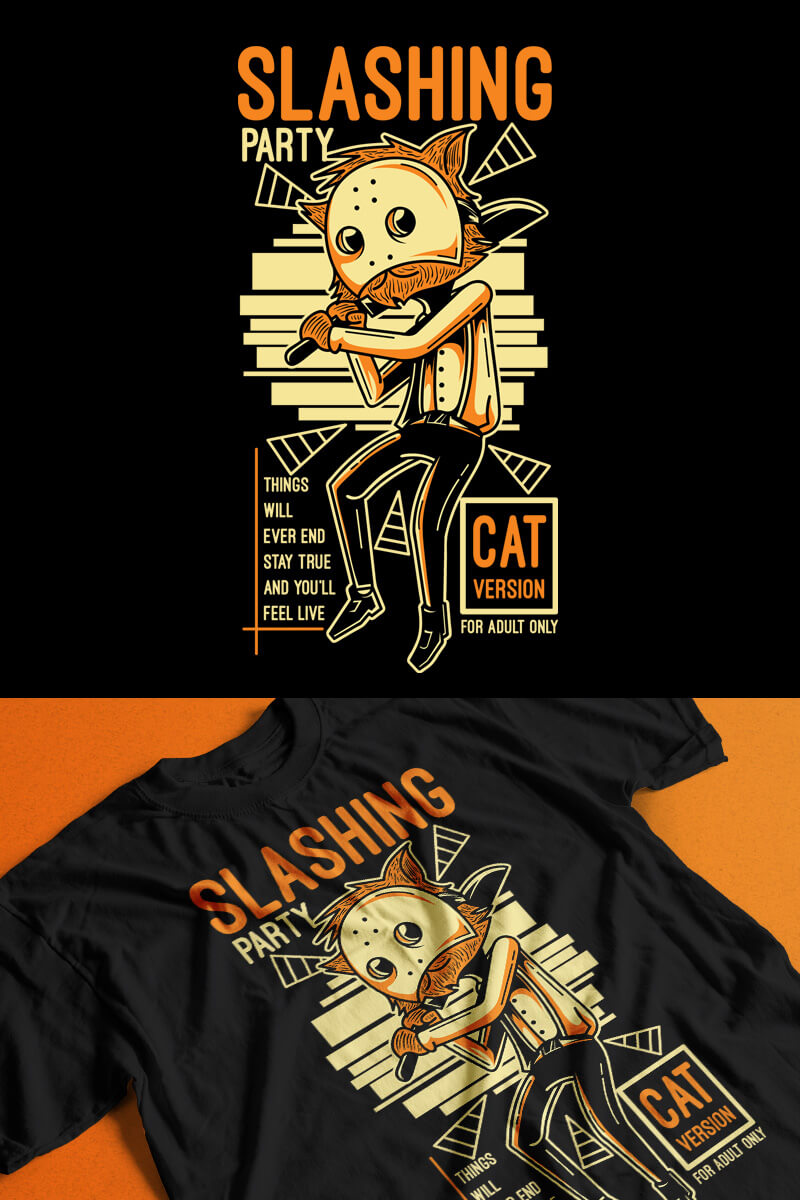 Slashing Party print features a masked cat figure and other Halloween web design elements. With this modern print, you can create best-selling t-shirts in many color variations. Slashing Party 4 T-shirt design includes 3 CMYK colors, which you can change up to your needs, creating several print variations. This design is fully customizable. To edit it, you can use Illustrator (8+ or CS2) or Photoshop. You'll find all mockup customization and usage guidelines attached within a "Readme" file.
Funy T-shirt
Invite your customers to wear eye-catching and fun t-shirts with this creative print. Funy T-shirt print showcases a skateboard-riding skeleton, with 5 main colors used to create a design.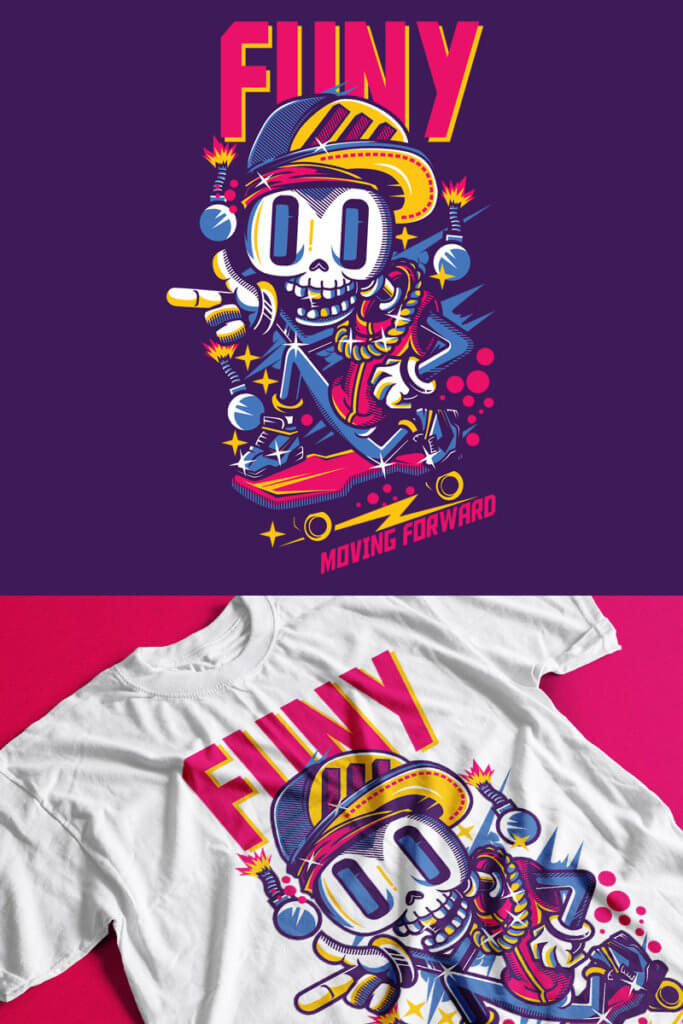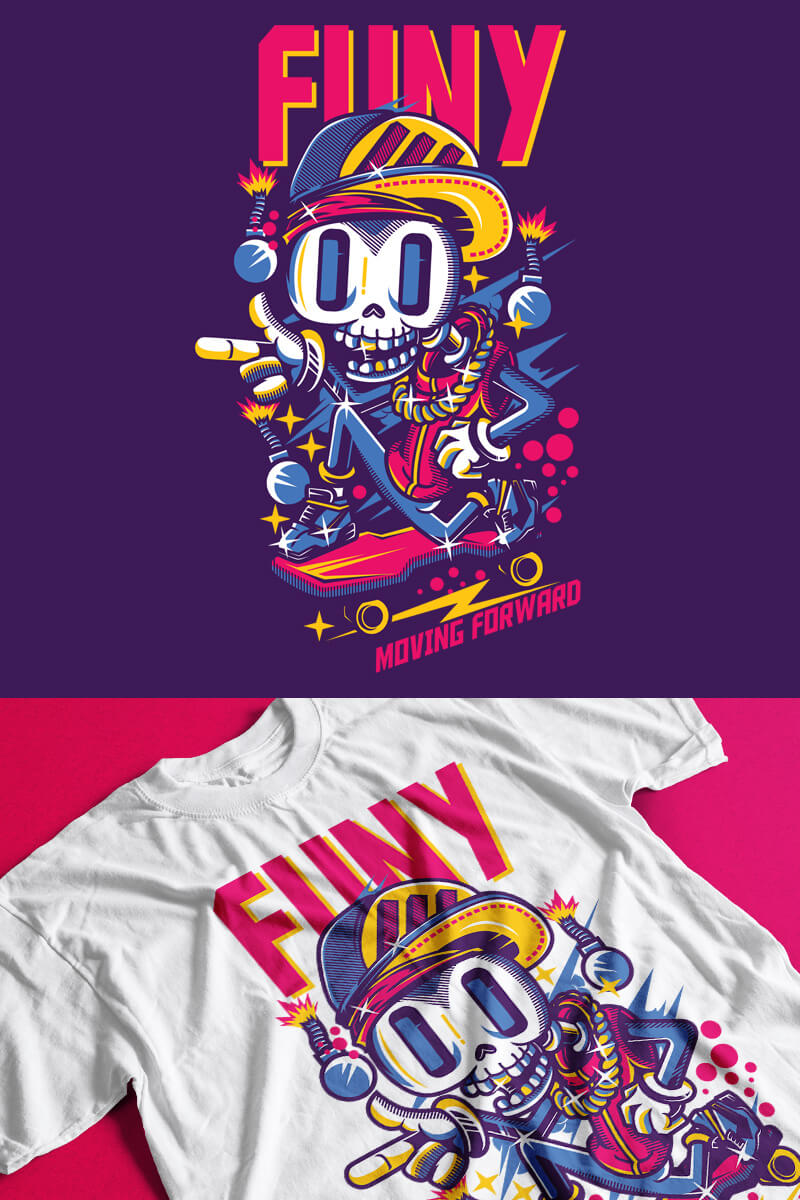 The design is 100% vector, which makes it simple to customize and resize it up to your needs. Funy T-shirt design comes in 300dpi resolution to ensure the highest quality of printing. It's available in 3 popular file formats, such as AI, EPS and PNG.
Wrapping Up
I hope that you enjoyed this collection of fun and spooky t-shirt mockups. You can use them to produce t-shirts and other garments of any color and size. If you recolor the mockups, you can create an unlimited number of t-shirt variations, boosting the sales at your store.
By the way, I love the Skull Pool design with the fish.
And what's your favorite out of these t-shirt mockups? Share your thoughts in the Comments below :)