In this article, we're going to explore the top 15 Textmate themes that you can choose from to elevate your coding experience.
Textmate is an open-source general-purpose text editor. It is exclusively designed for macOS users and it only supports macOS 10.12+.
It's one of the most powerful and easily customizable text editors.
As a user of this text editor, you need to have a vast knowledge of the themes peculiar to it and if you don't know we have picked some elegant themes for you.
In this article, we have shared 15 Best TextMate Themes for elegant development experience in TextMate.
1. Clouds
This TextMate's theme was designed by Fred Leblanc. This is a fascinating light theme. It is best suitable for CSS.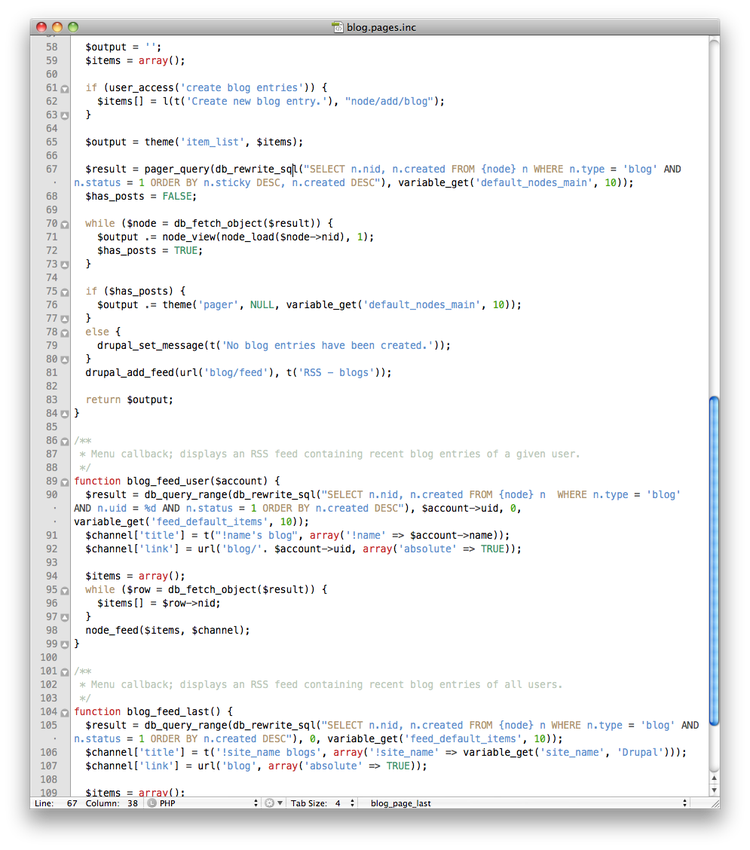 More Details
2. Coulds Midnight
This is another theme by Fred Leblanc. It is the dark version of clouds. Unlike clouds, it works perfectly and does some superb work with PHP.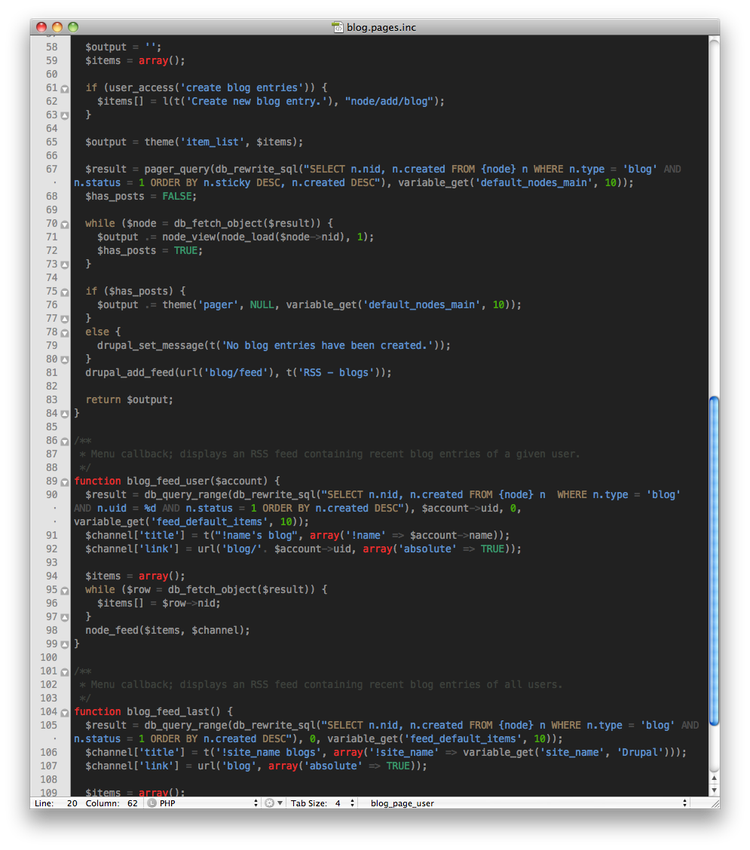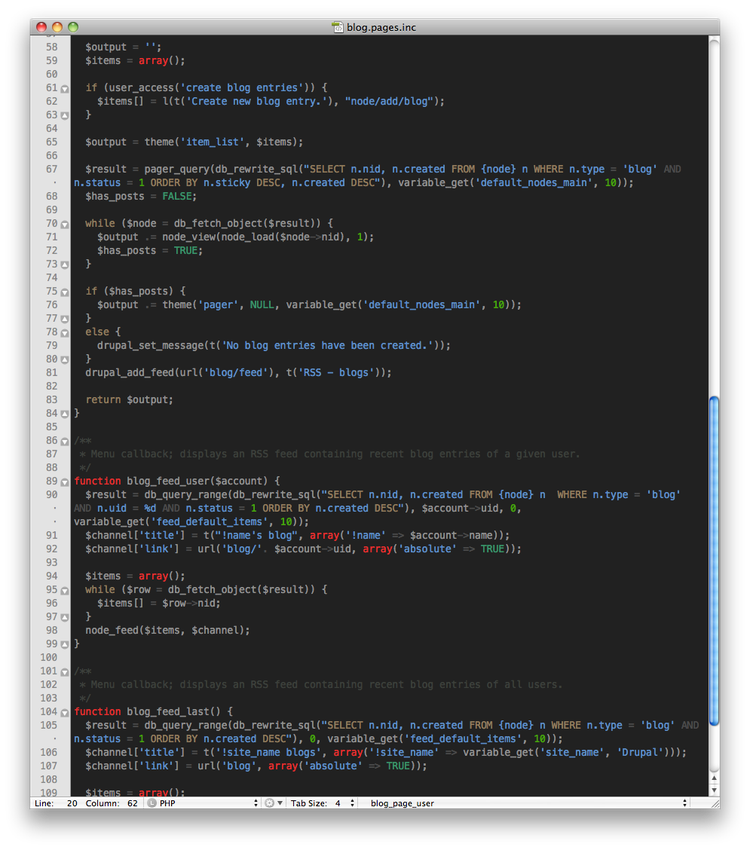 More Details
3. Fluidvision
This light theme for TextMate was created by Bruce Clerk. If you look at the image below you could see that the background color is light grey – this light grey appearance makes it really nice.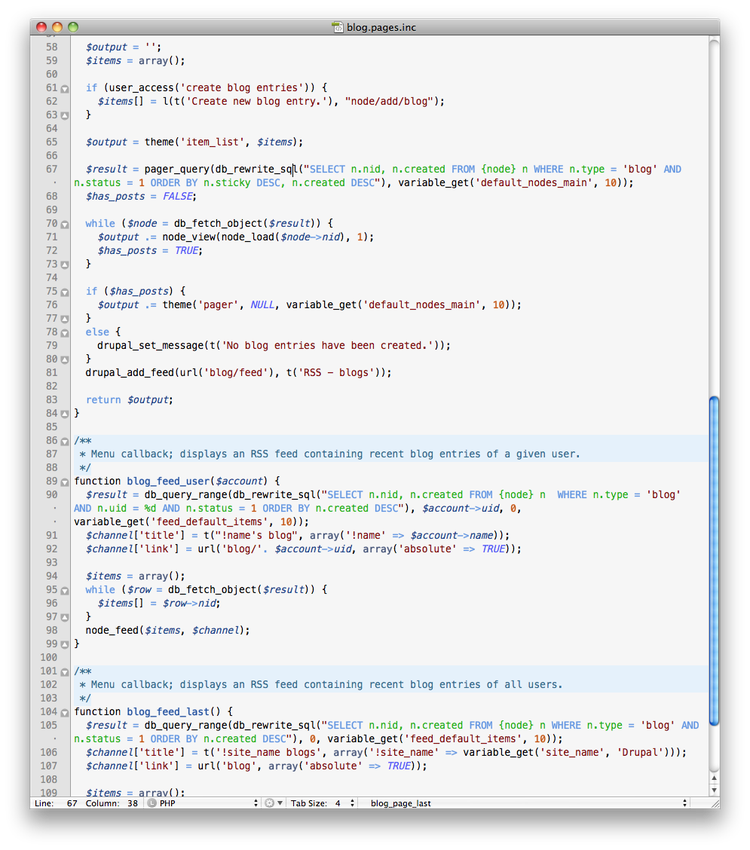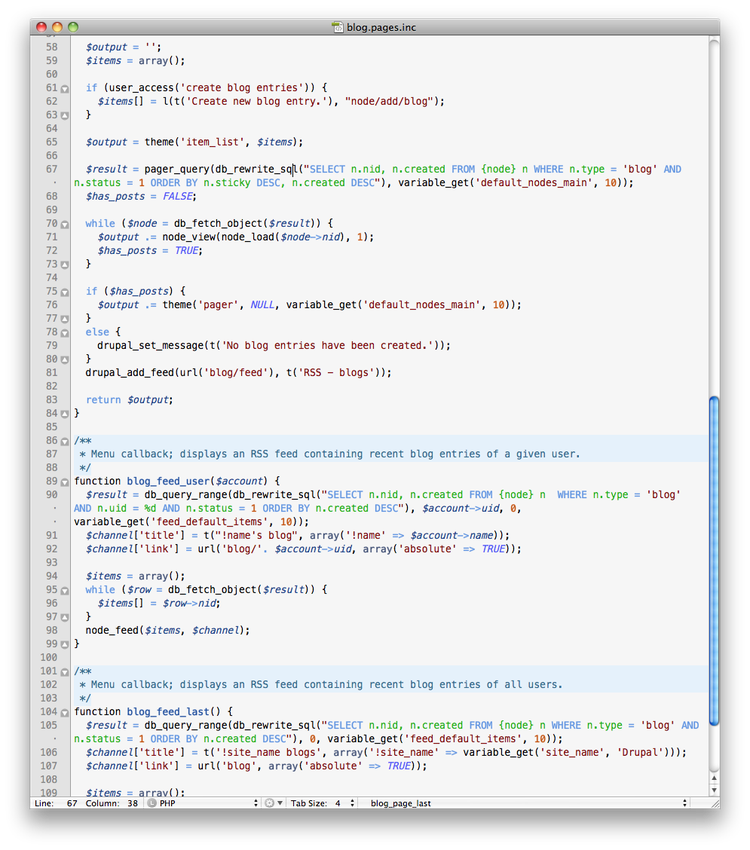 More Details
4. Freckle
This TextMate theme is very pleasing to the eyes. One interesting thing it does is highlighting your code in different colors to beautify them.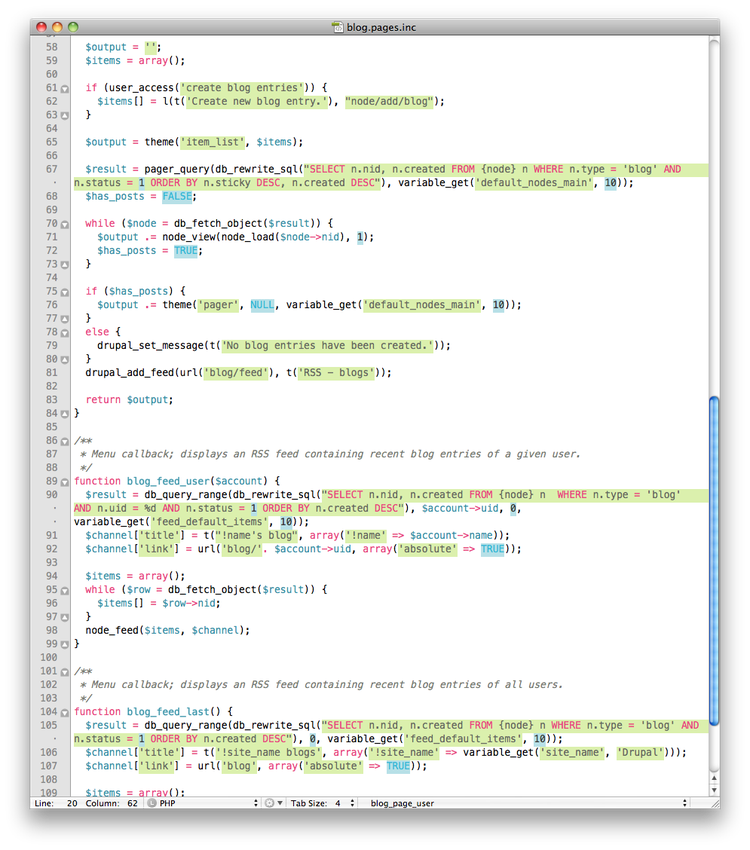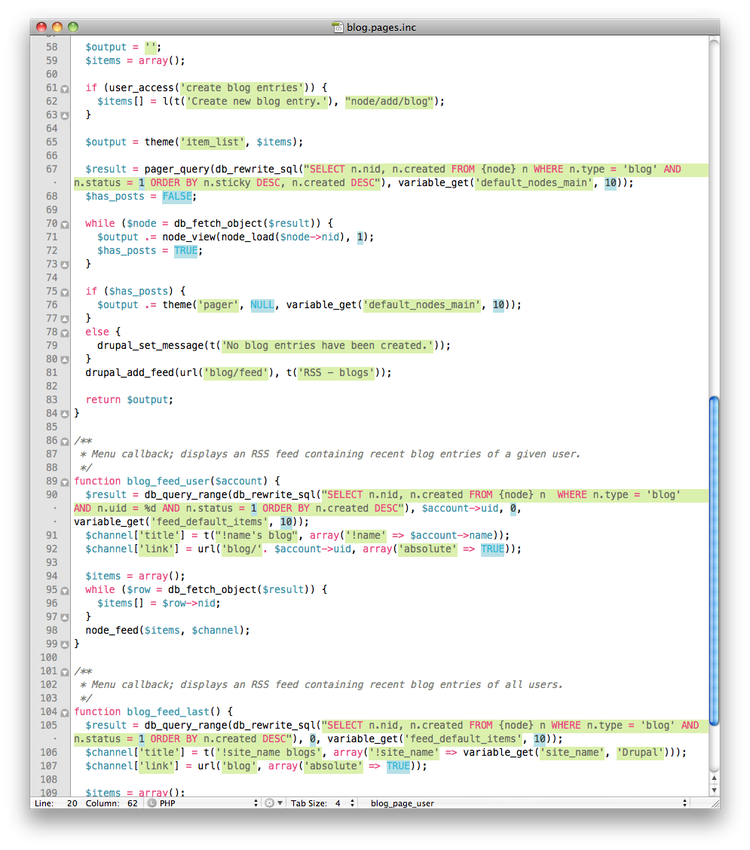 More Details
5. IR_Black
The creator of this theme is Todd Werth. From its name you could easily tell it's a black theme. It's not just black but one of the best black themes around for Textmate.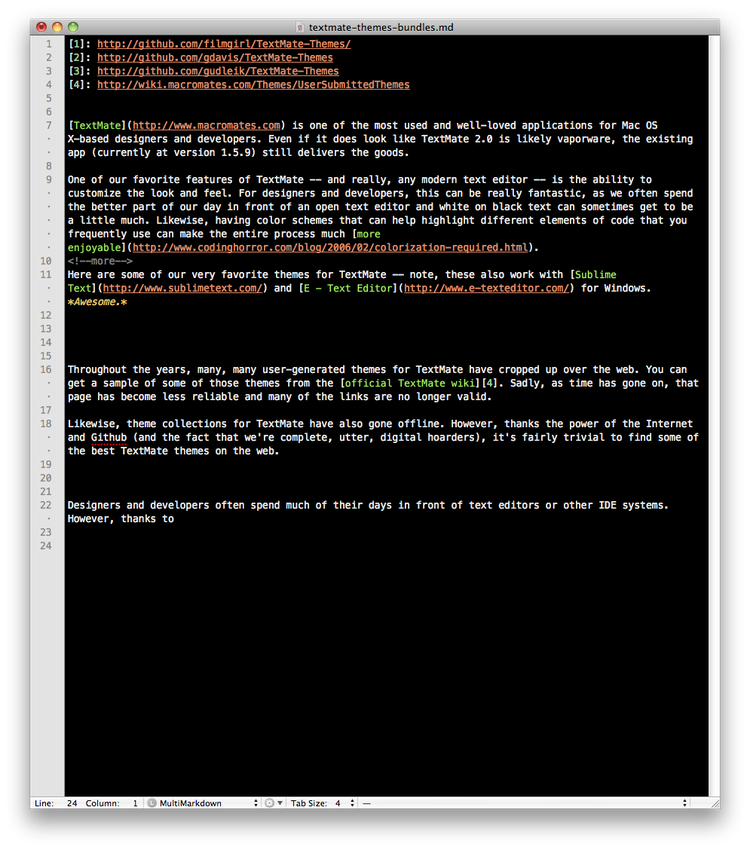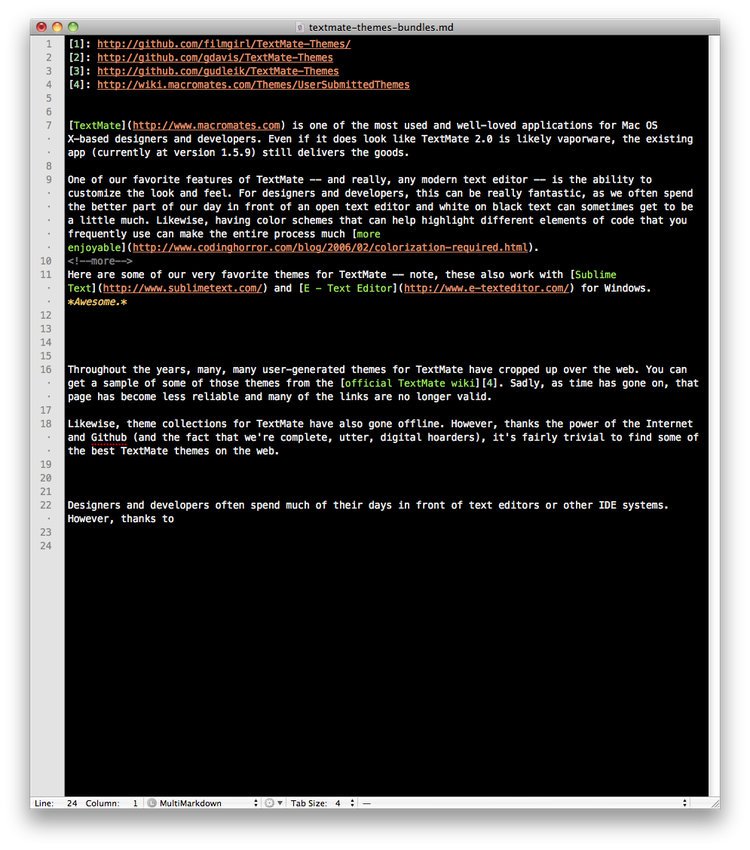 More Details
6. KrTheme
The designer of this nice theme, Kenneth Reitz, used the first letter of his two names to call it KrTheme. This is an awesome dark theme.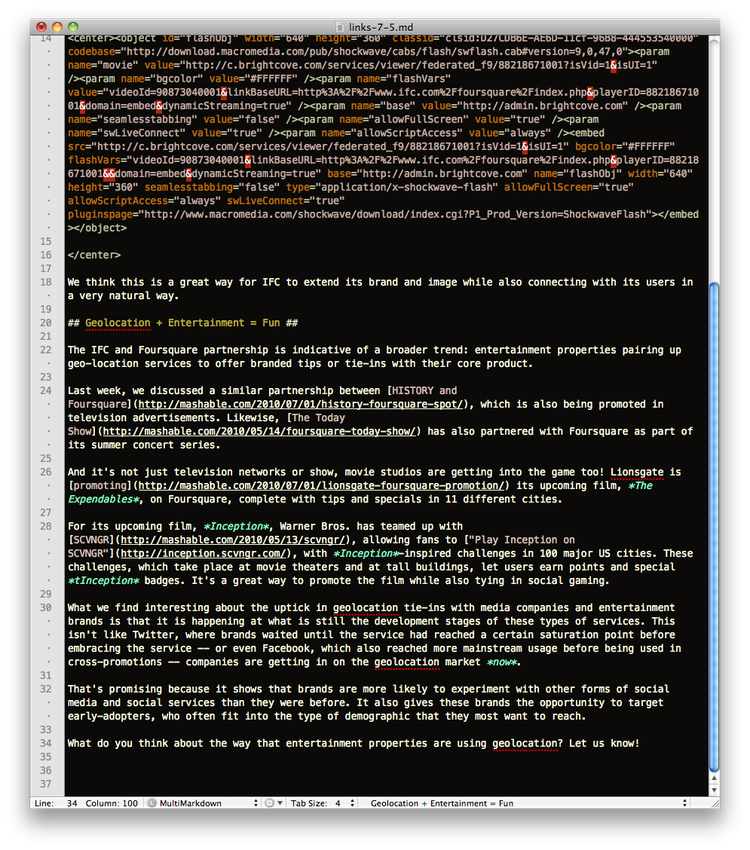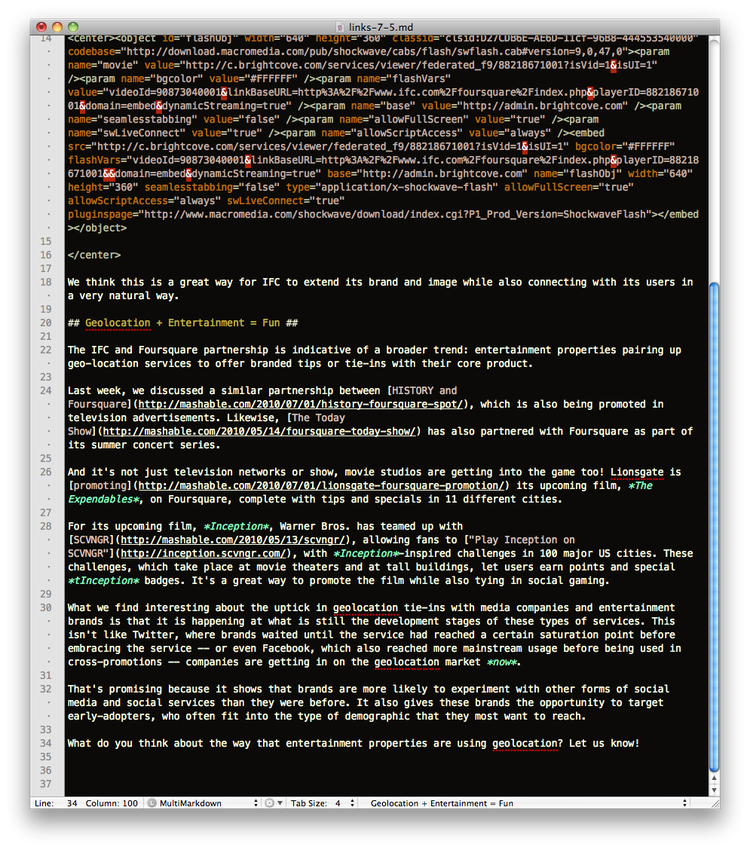 More Details
7. Monokai
This is one of the very few nice Cross-platform themes. It's nice in the sense that it makes your code very readable and it's also very easy on the eyes.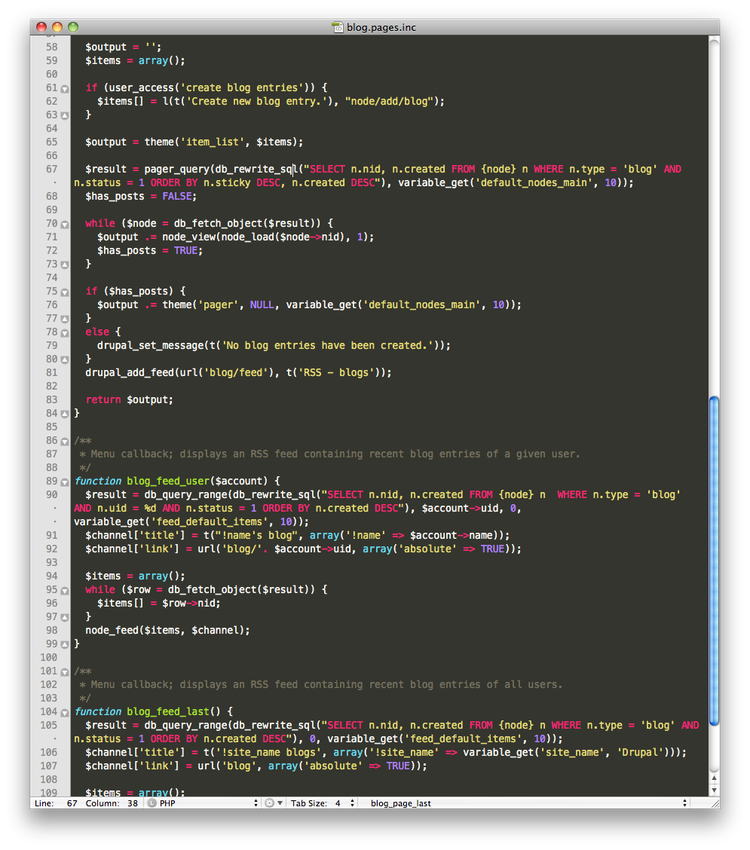 More Details
8. Pastie
Not only is this theme-for-TextMate light in appearance, it looks really nice and attractive.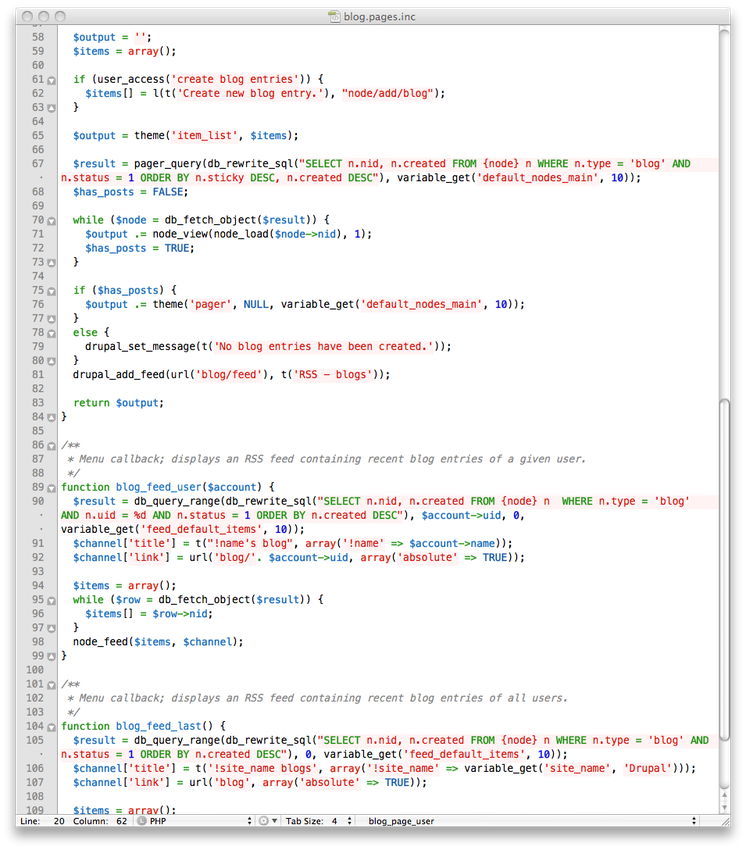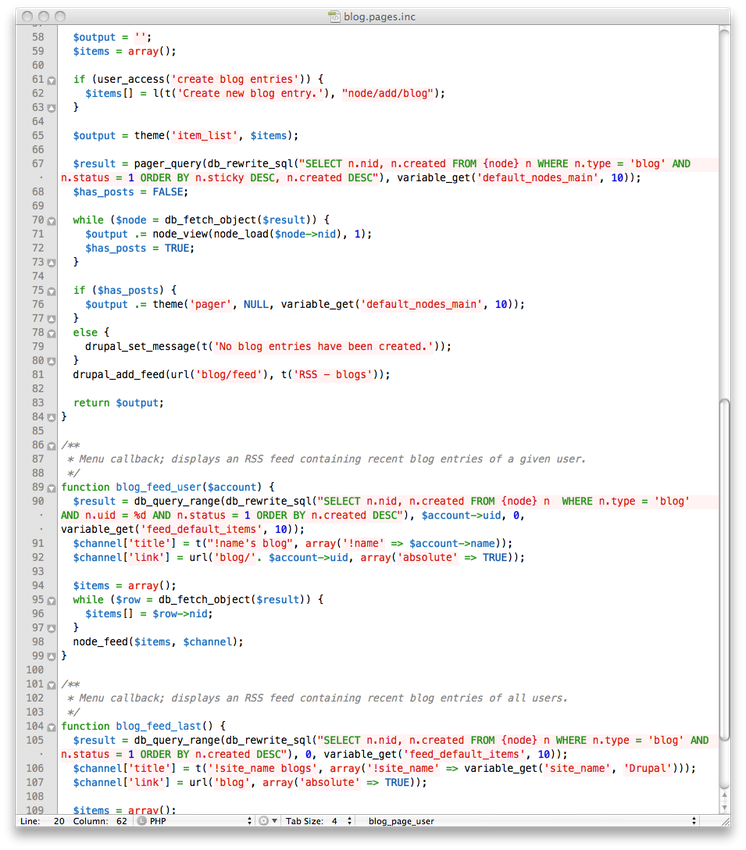 More Details
9. Putty
This is a dark theme for TextMate. Highlighting as it's shown in the image below is done in blue color.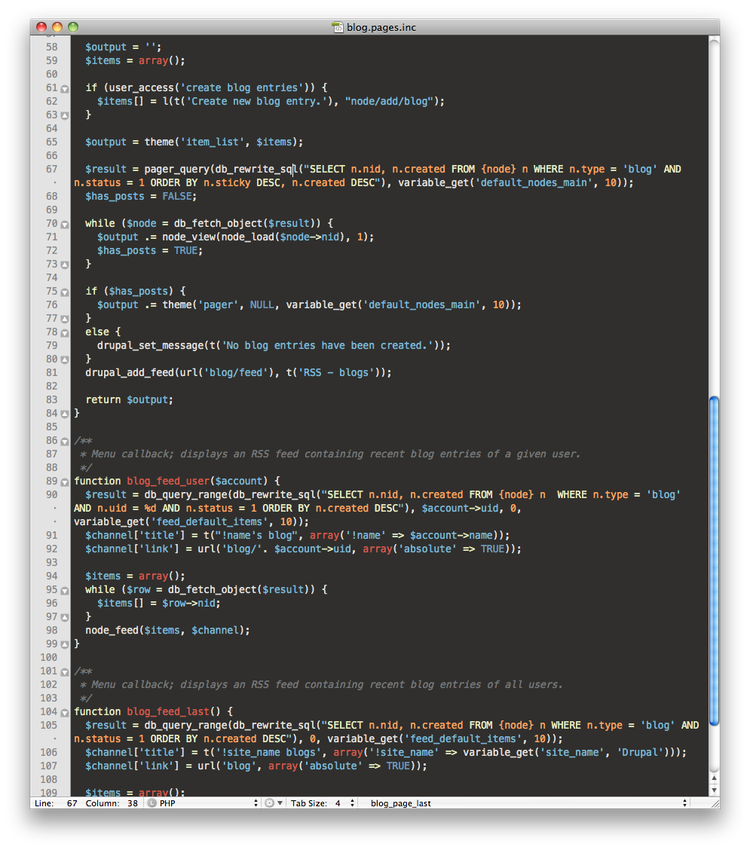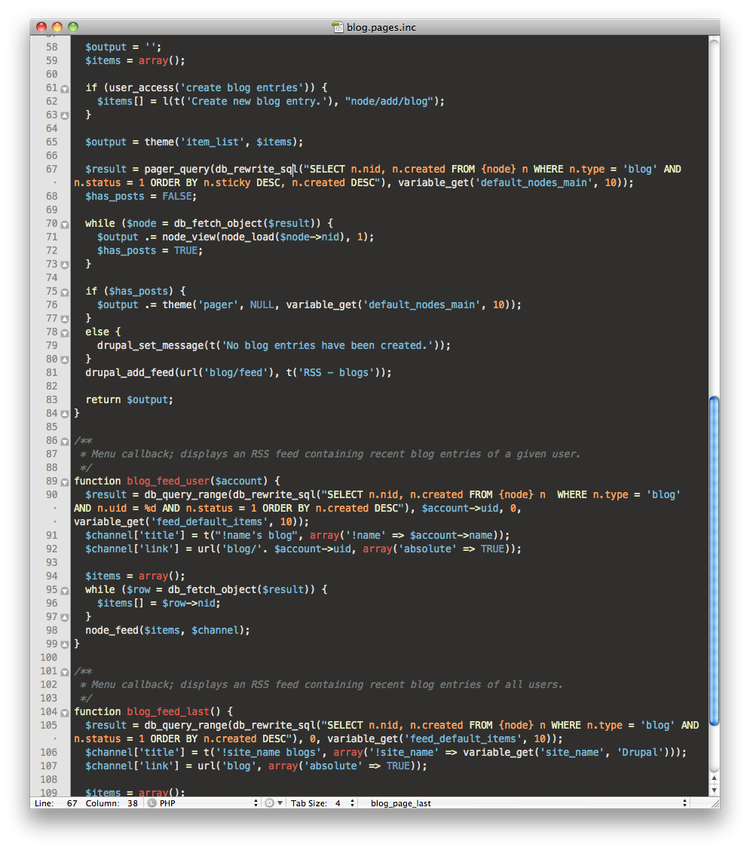 More Details
10. Railscasts
A dark theme. It can be used for Rails but also very nice when writing your codes in HTML.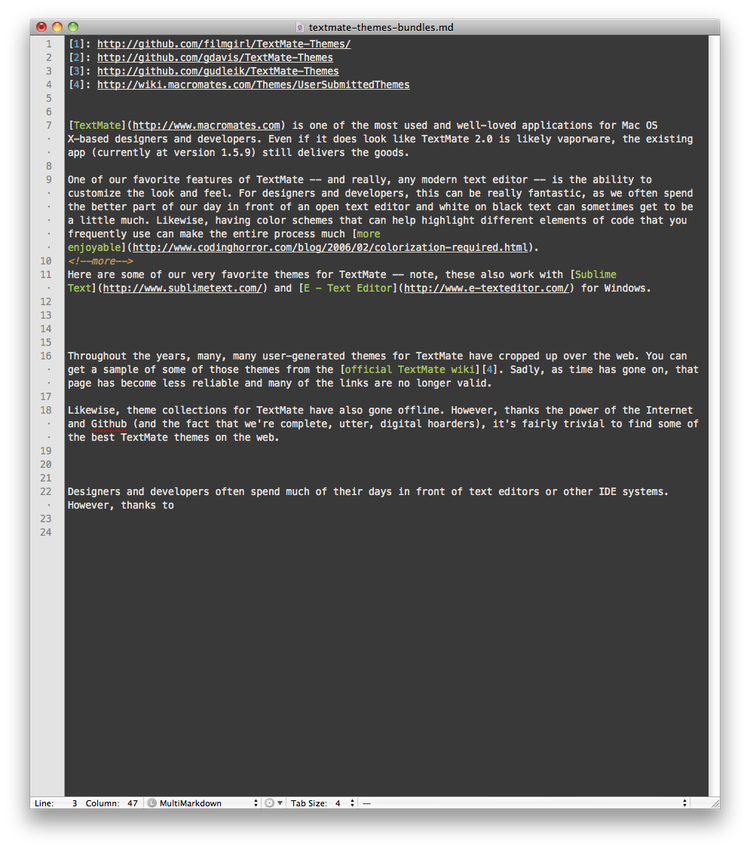 More Details
11. Tubster
Another dark theme for TextMate. It's one of the favorite themes users like for this text editor. It goes well with PHP.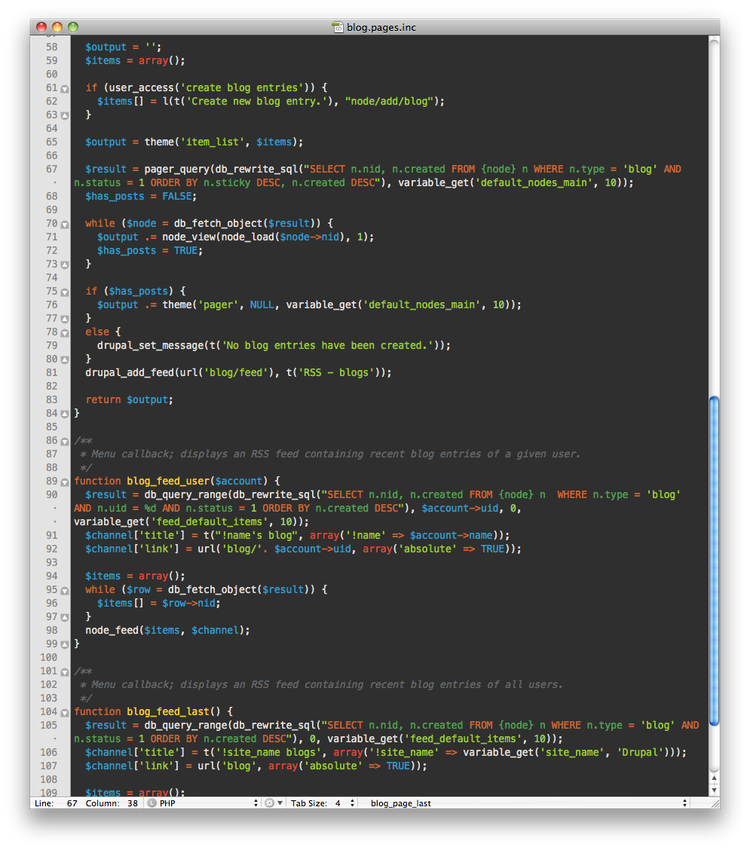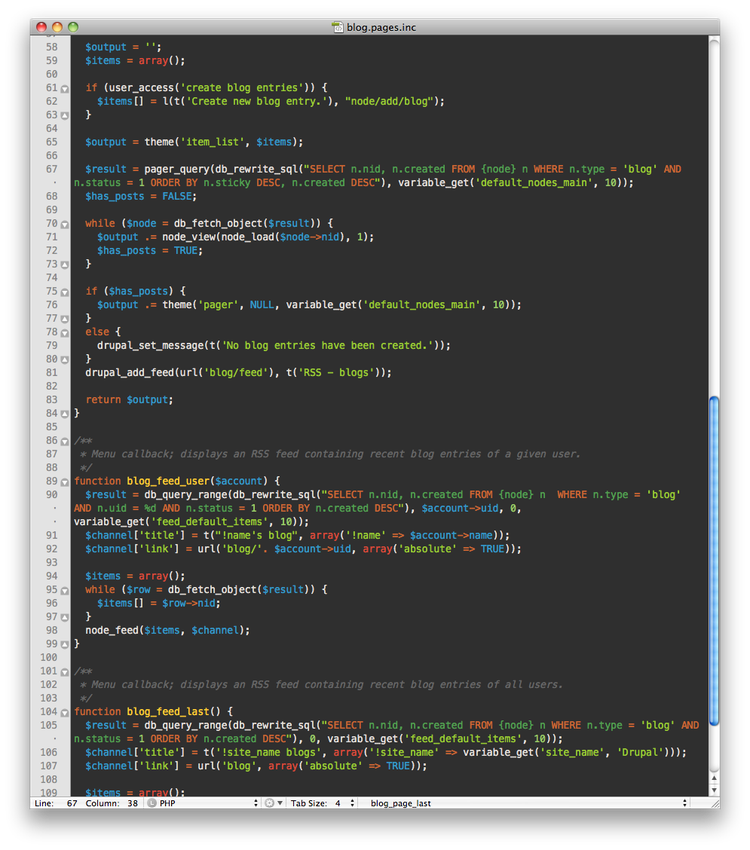 More Details
12. Tomorrow
This theme for TextMate was designed by Chris Kempson. This is the light version of the theme.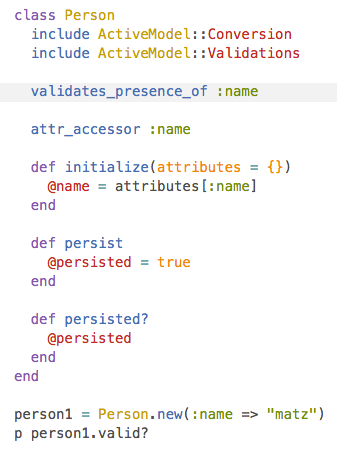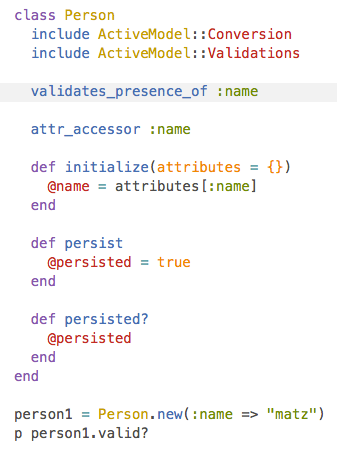 More Details
13. Tomorrow Night
Chris Kempson designed this dark version for developers that love coding with Textmate in the night. It is very bright.
It helps you to highlight syntax while you code.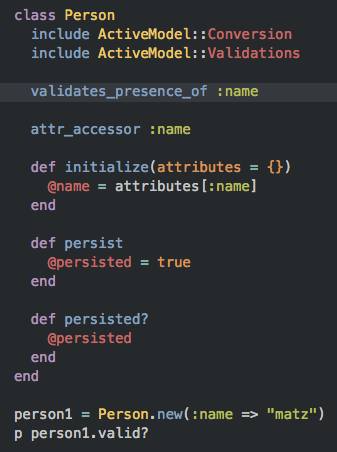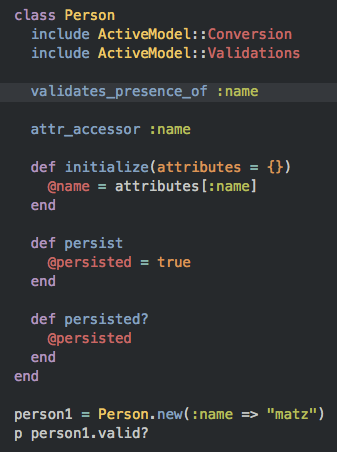 More Details
14. Ublime
Imagentleman created a lot of versions for this theme. It has black, white and colorful kinds. Textmate and some other nice text editors like Sublime Text, Visual Studio Code, etc. use them.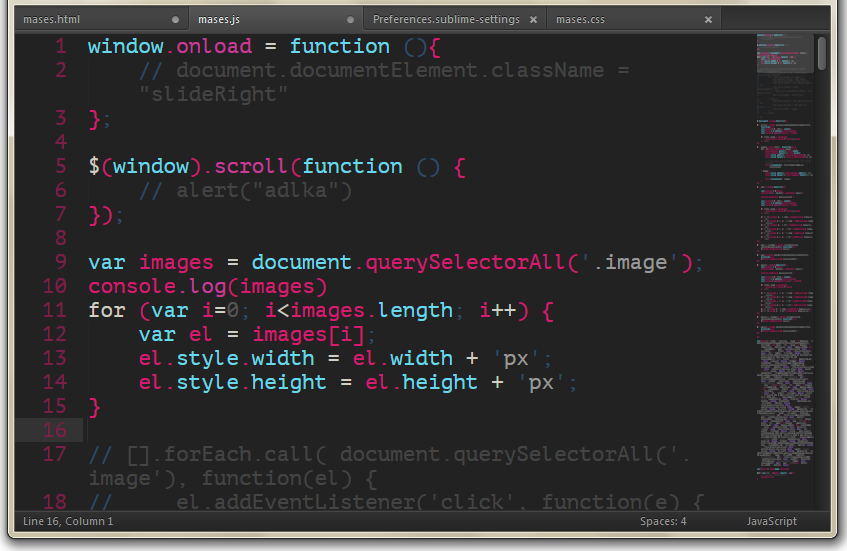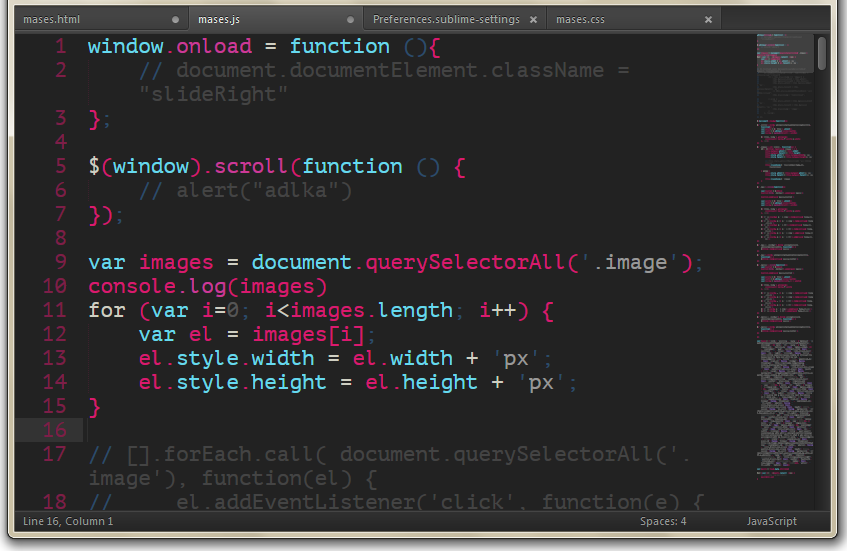 More Details
15. Baby-The-Code-Shines-Bright
The designer of this theme for TextMate got inspiration from lolita dresses of Baby (The Stars Shine Bright).
This theme looks really bright and very easy on the eyes.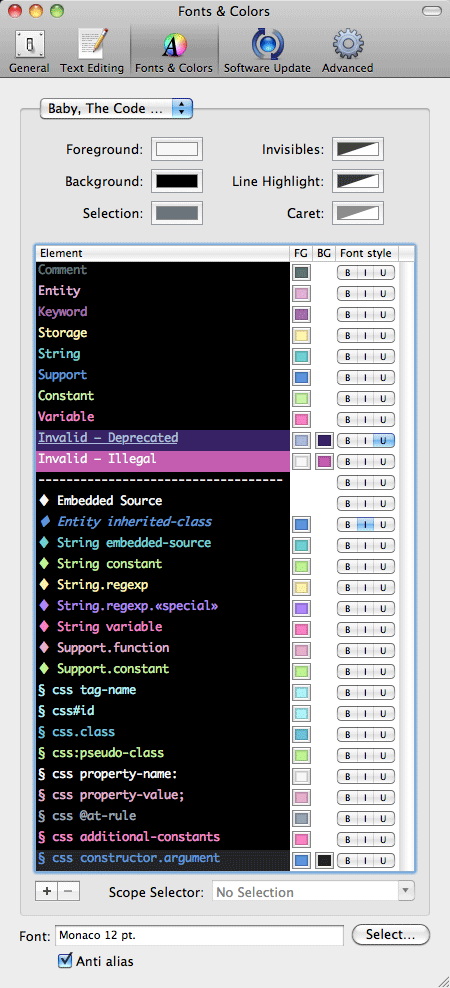 More Details
Conclusion
Now you know the various themes you can use on your TextMate editor. We bring to you their respective descriptions. We also stated in a few of the themes some peculiar languages they are suitable for. Choose your taste and enjoy it!