In this article, We will be looking at some of the best open-source Flutter eCommerce UI Kits and apps with source code. 
Imagine if you could make Flutter development faster, and see an instant boost in your workflow.
or even better:
What if there were top 10 Flutter eCommerce UI Kits and apps with source code to choose from.
…and each of them could make your development faster and elegant?
You'd probably be pumped to read about them.
Lucky for you, that's exactly what I'm going to share with you in this post:
Top 10 Flutter Flutter eCommerce UI Kits and Apps with source code
1. flutter_ecommerce_app 
It's a Clean E-Commerce app design implementation based on a Dribble shot. It is a template for a Flutter developer that wants to create an Ecommerce application with a clean design.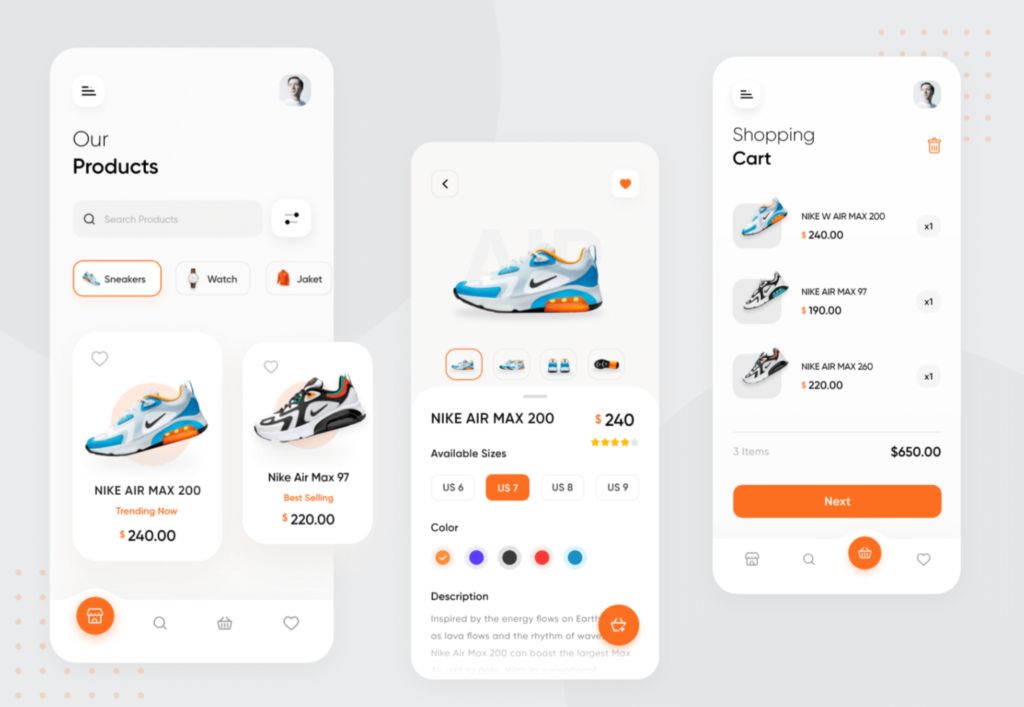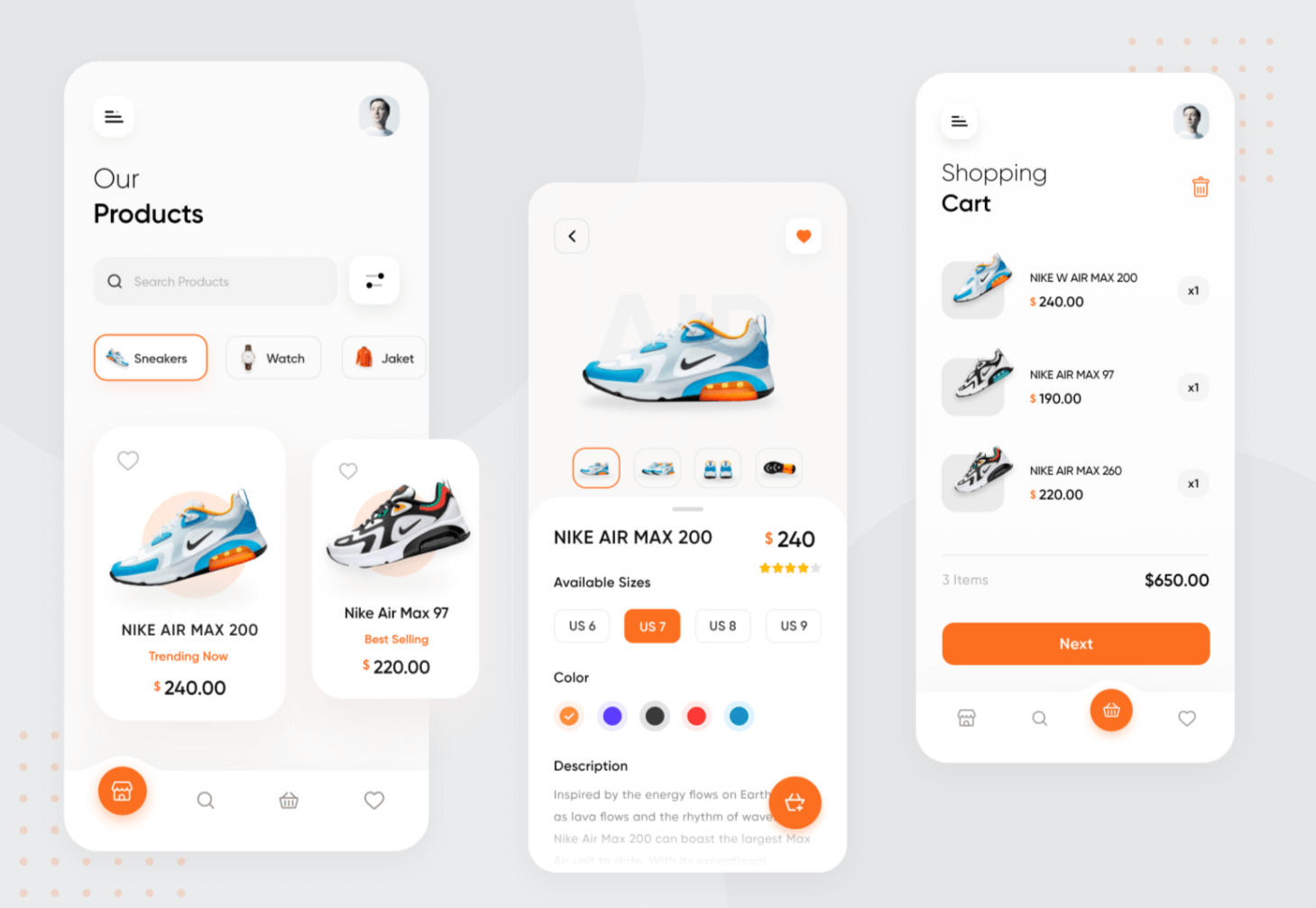 2. Grocery-App
Grocery Shopping Flutter app is created as a wonderful solution for any food shop Flutter App UI template and WooCommerce API integration.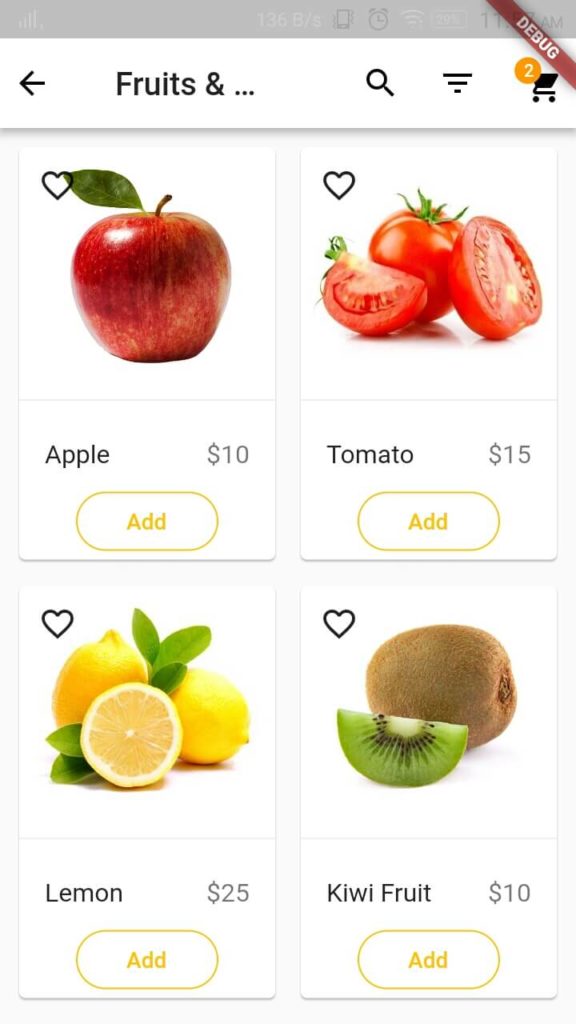 3. Shope – Free Flutter eCommerce Template
The "Shope" e-Commerce UI Kit has the goal to help you to save time with the frontend development. You can use this template to build your apps for Android and iOS in Flutter. The UI Kit includes all resources you need to reuse the components, it includes 38 screens, assets, icons, and fonts.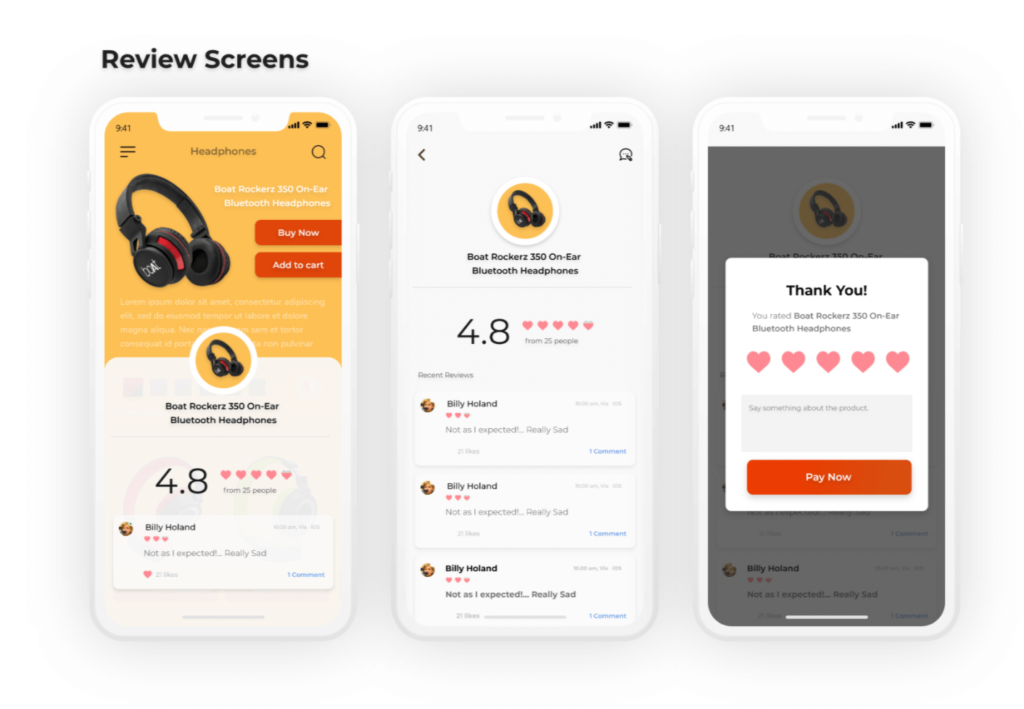 4. Flutter-Shopping-UI-Ki
It's an e-commerce UI concept in Flutter for Android and iOS with over 20 screen variations.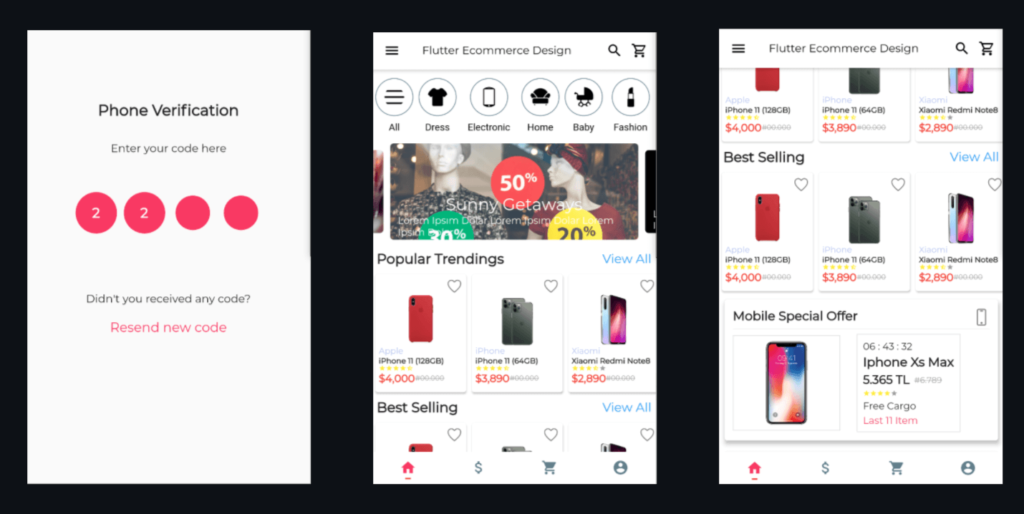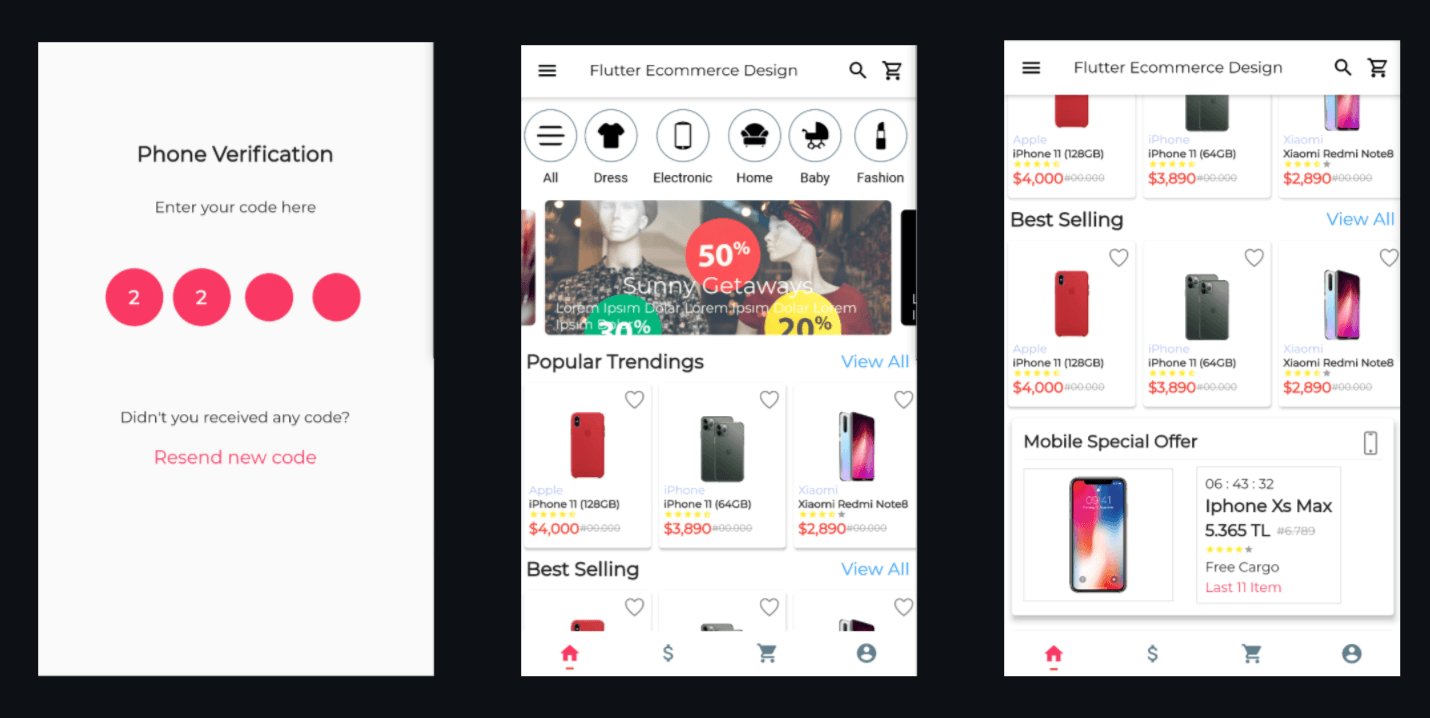 5. Flutter ecommerce App
This Flutter UI Template can reduce your development time and will loved by developer that hate lay outing design!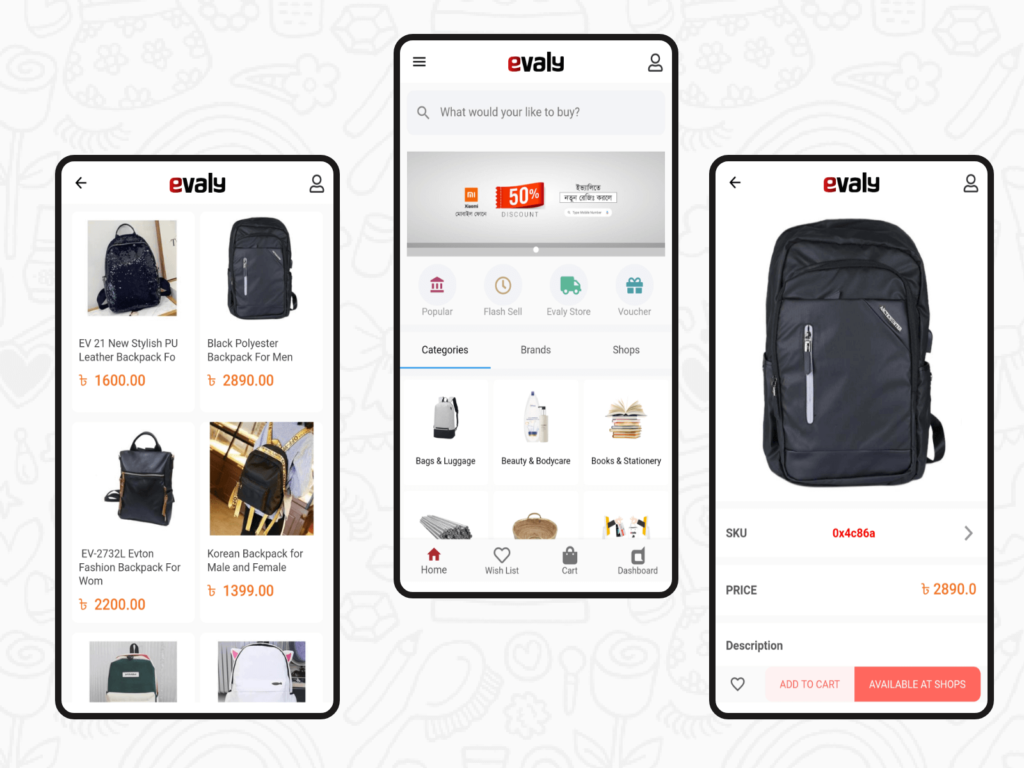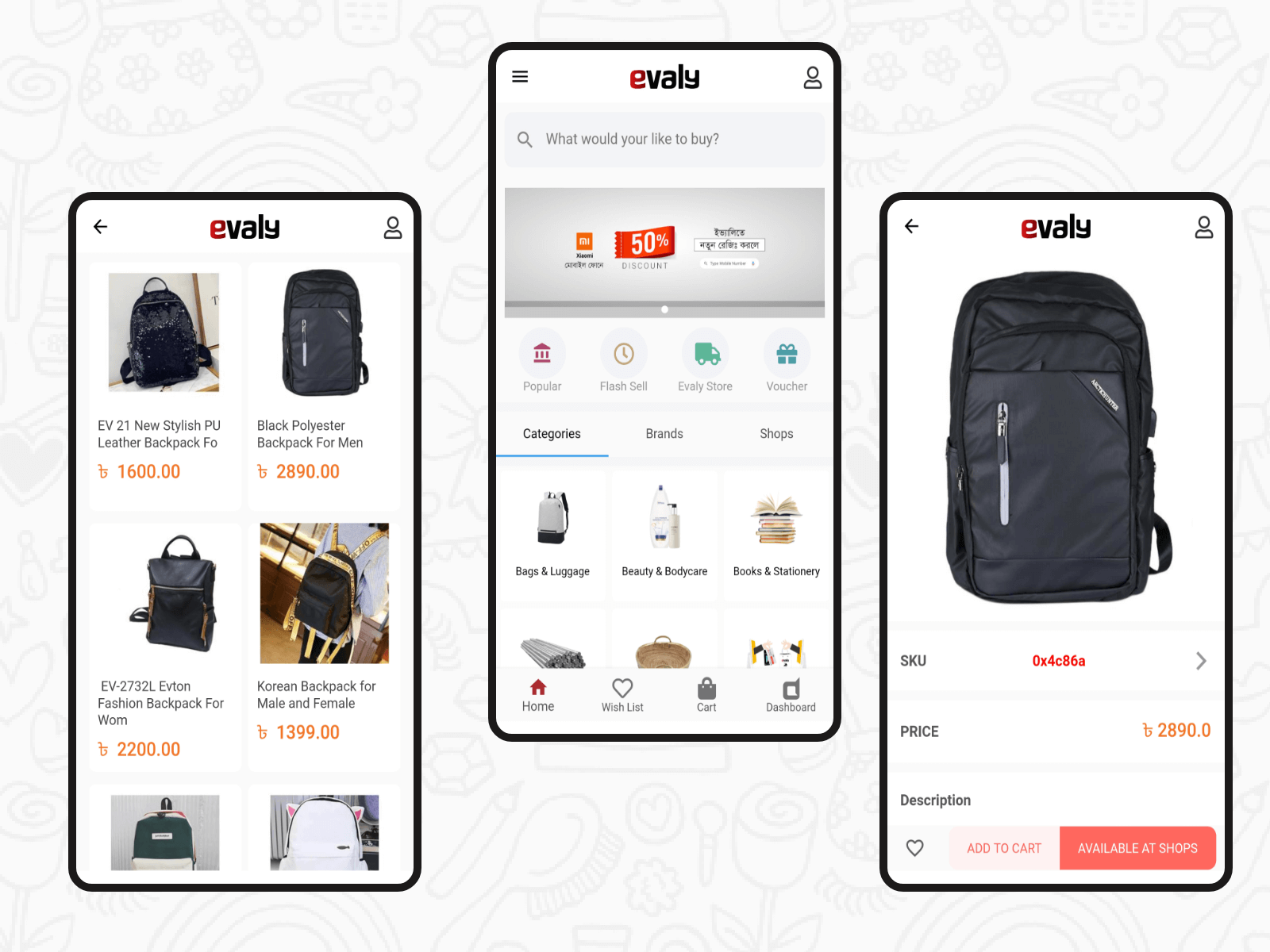 6. Adidas Shoes Ecommerce App UI
This project is a starting point for a Flutter application. You can use this Flutter app as one big shoe market app to sell products of your store.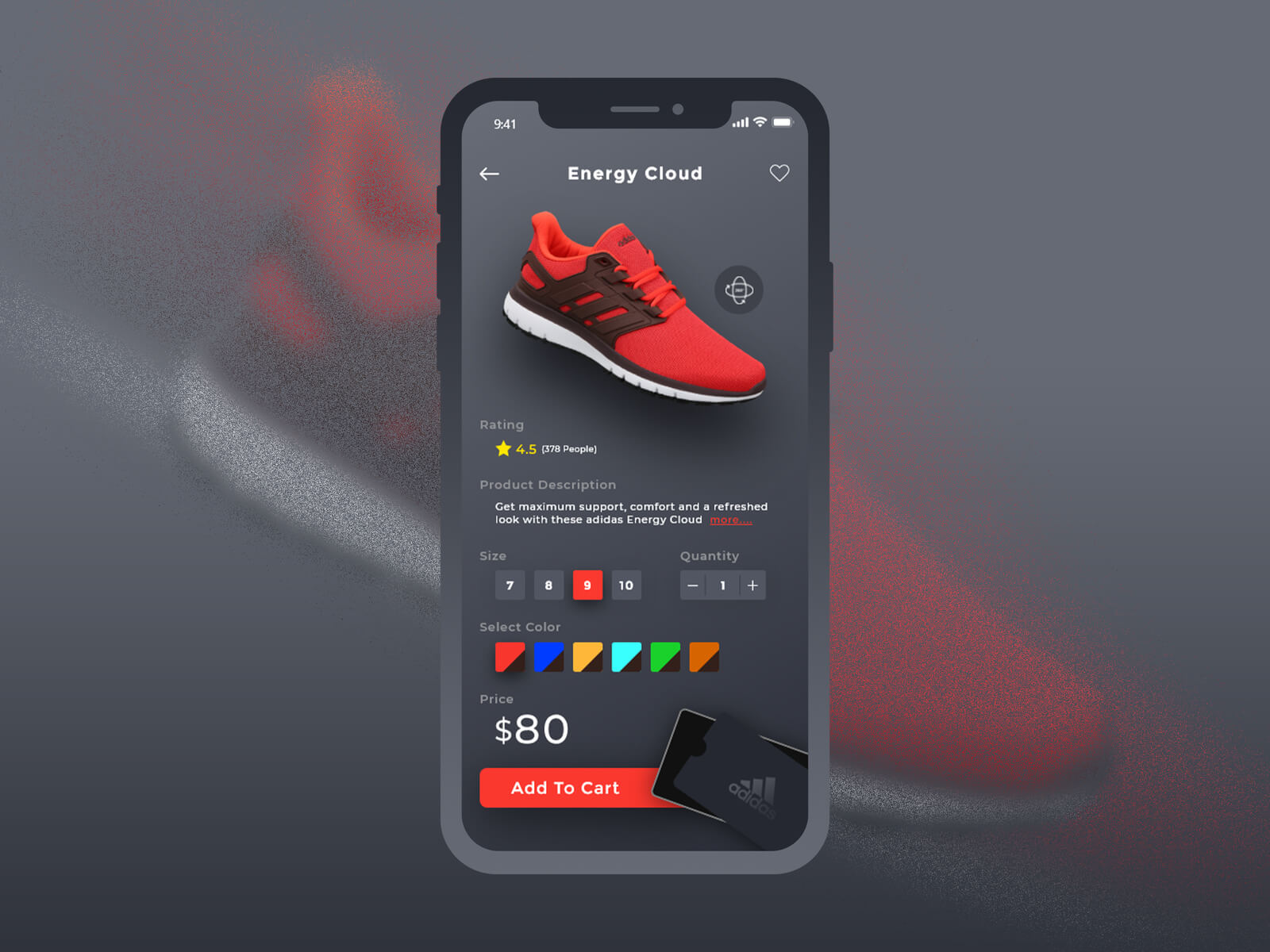 7. Flutter E-Commerce UI KIT
A powerful Flutter E-Commerce starter template that bootstraps development of your mobile application. Flutter E-Commerce Starter is a mobile application template with lots of built-in components like sidebar, navigation, slider, cards, form elements, etc – all you need to start building your mobile app faster.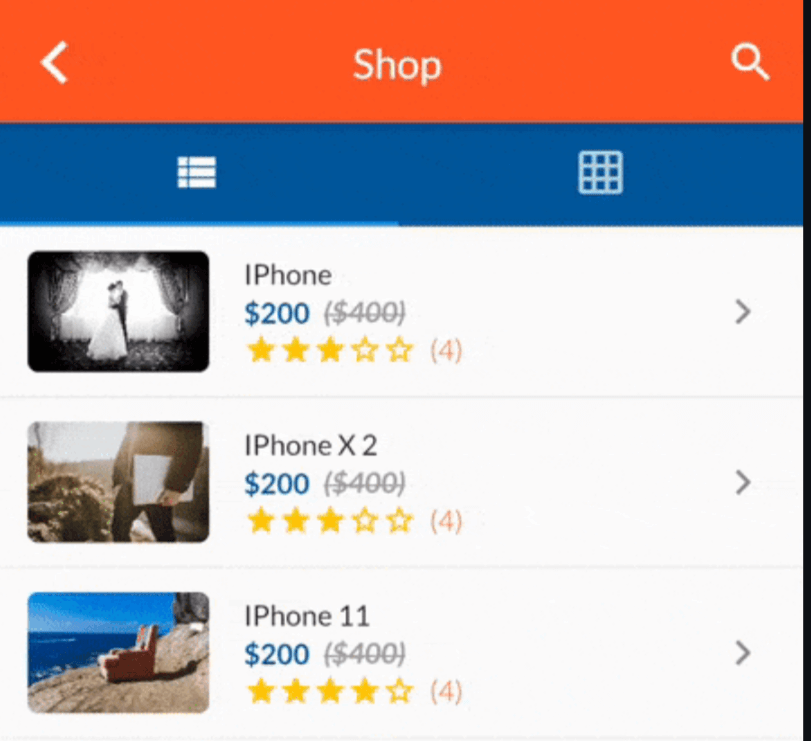 8. Flutter Ecommerce App UI
This Flutter Ecommerce App UI app makes it easy for the user to buy the product from the store with easy steps and the store can get easy order.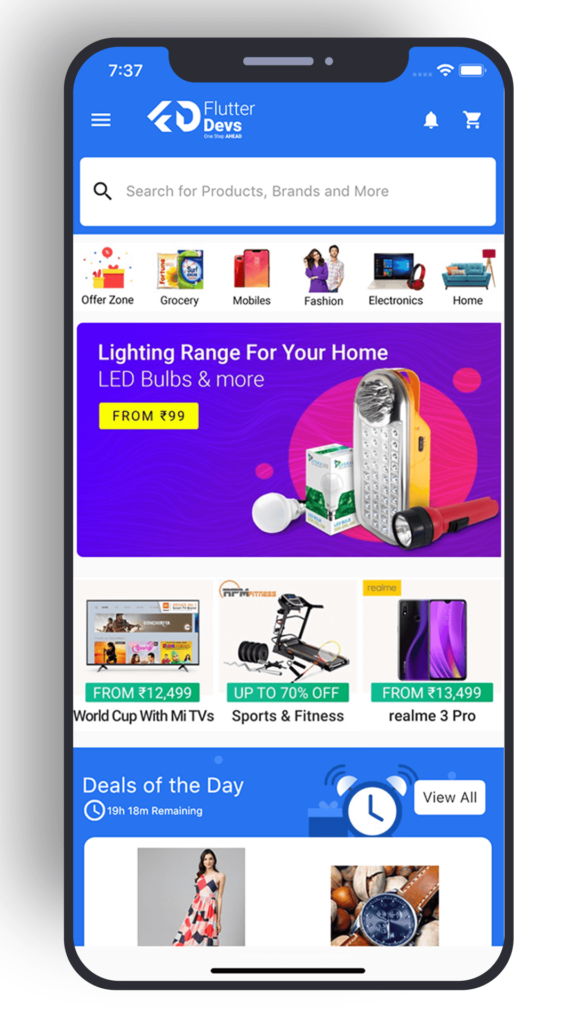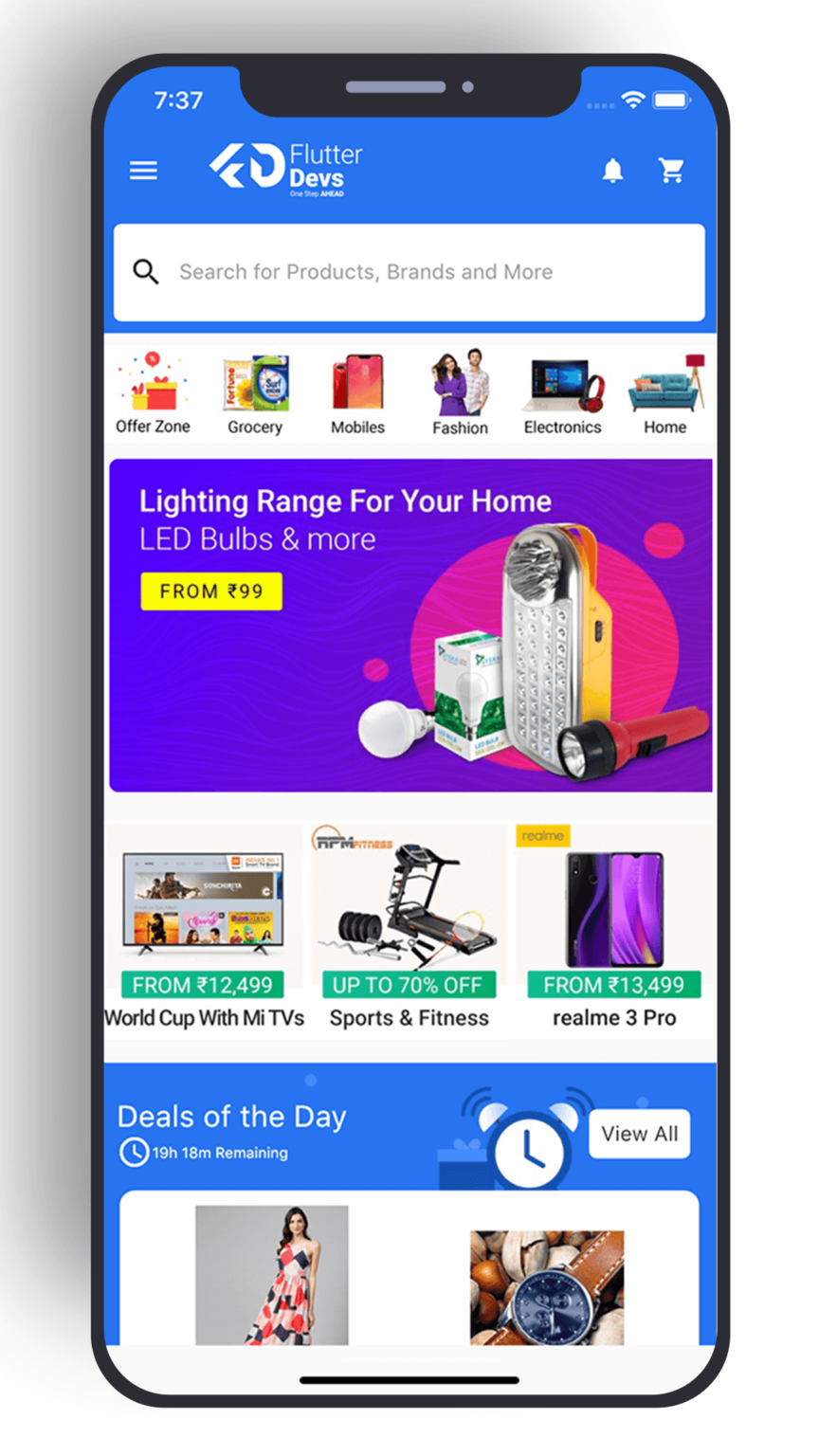 9. Flutter-Commerce
A simple Ecommerce application built with Flutter and Firebase. It may be the good starting point for beginners to get started with.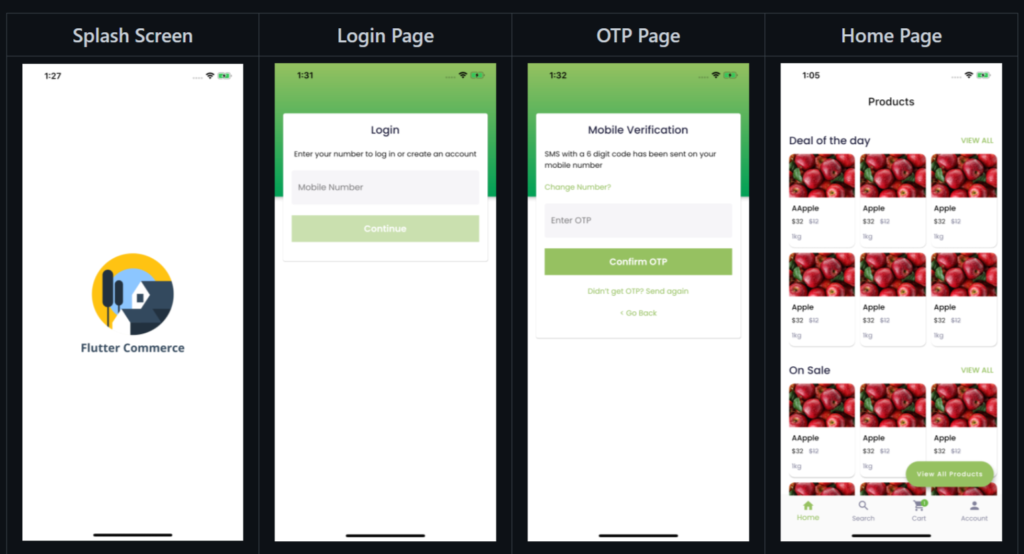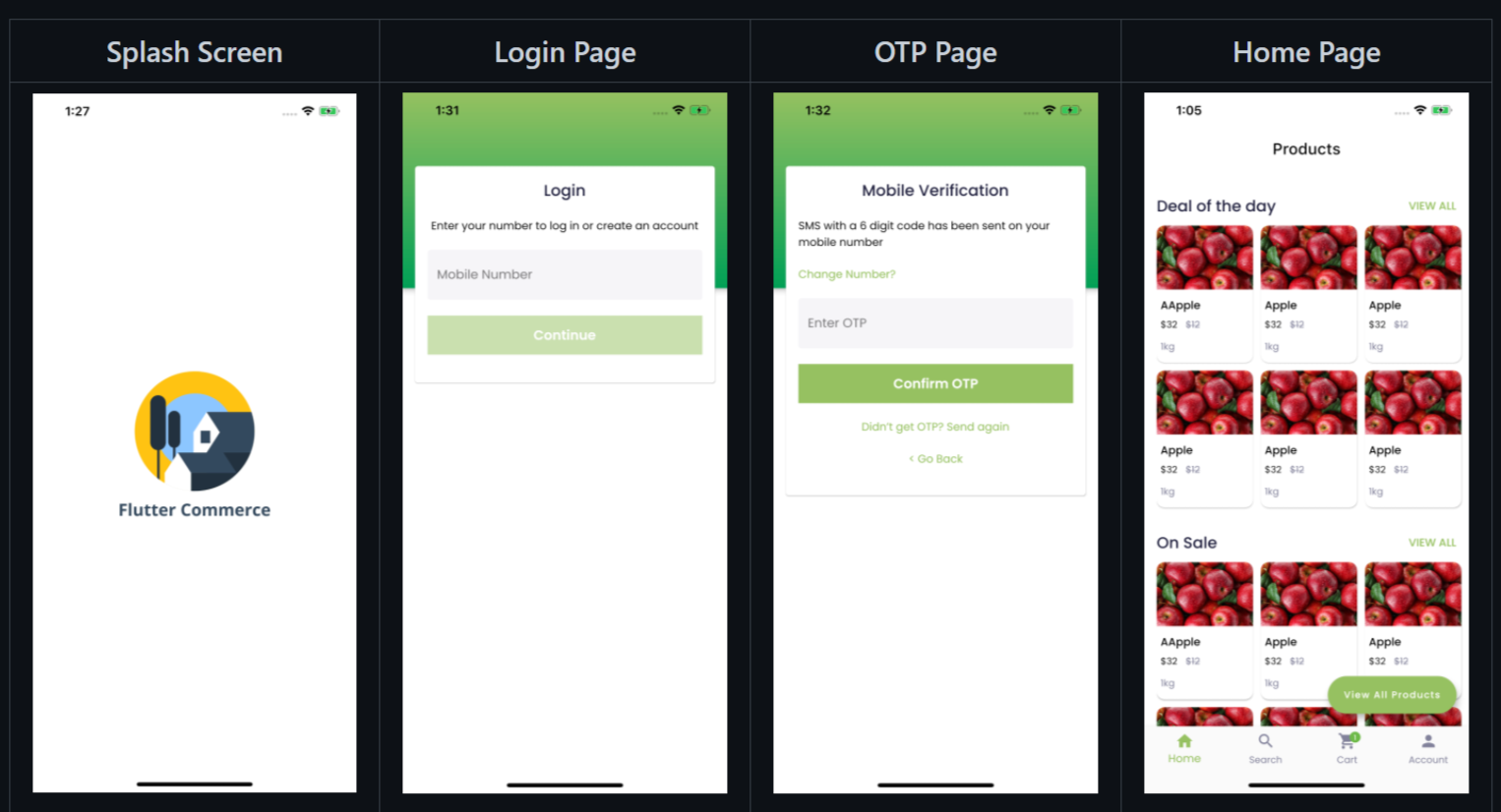 10. Relic Bazaar
 This Flutter Ecommerce UI is specifically made to provide a retro feel. It's using a blockchain-based system for payments behind the scenes to ensure privacy and encryption. The registration is simple and can be done using one's Google account as well.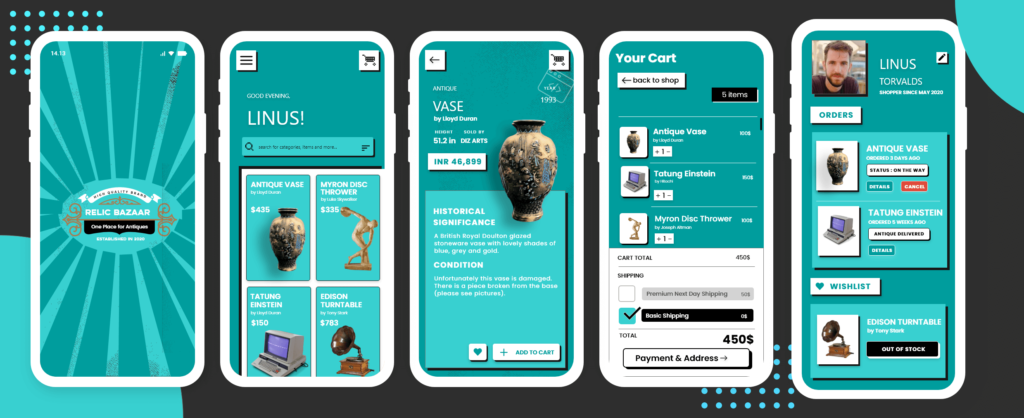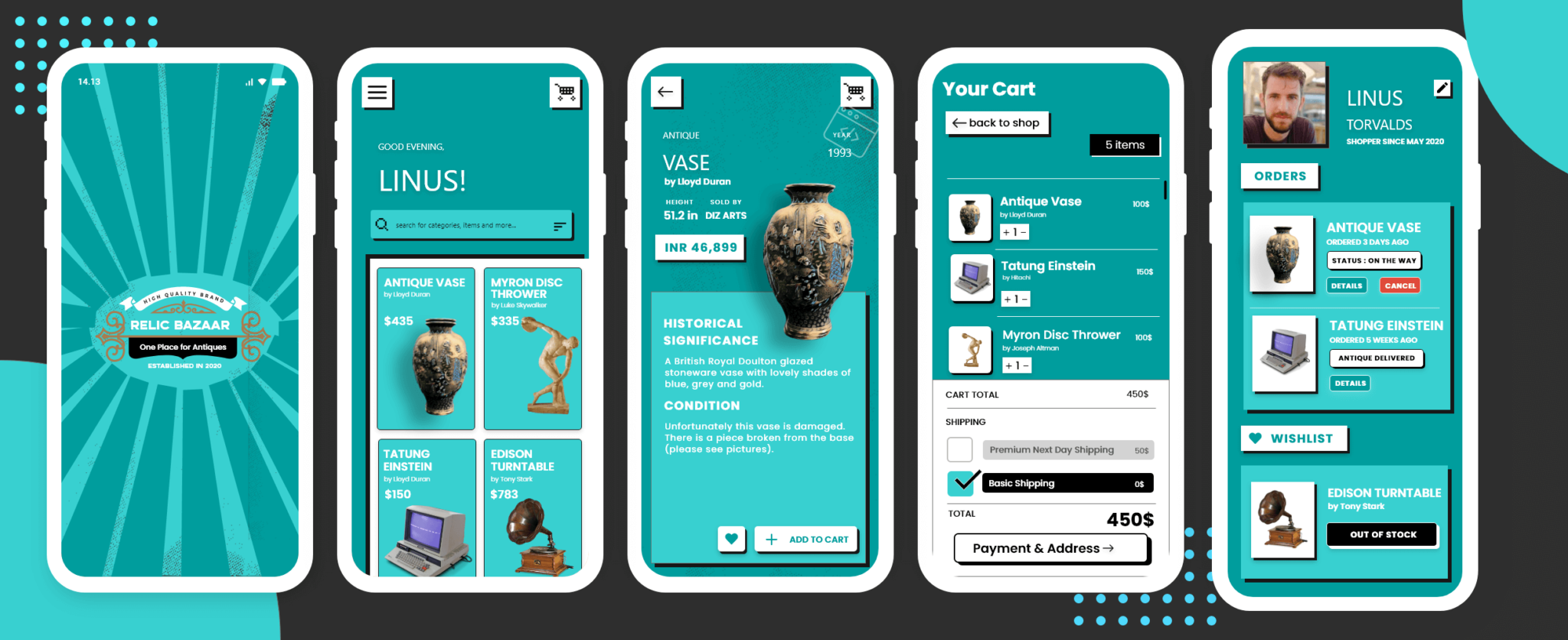 Conclusion
Flutter eCommerce UI Kits and Apps allow us to build apps quickly and save precious time to build a product.
Flutter allows developers to publish and contribute towards flutters package development.
The list of Flutter eCommerce UI Kits and Apps has been ranked using package health, overall score, and ease of maintenance.
I made my list based on popularity and ease of maintenance, based on my opinion.