Creating forms doesn't have to be a daunting task. With these top 20 Free form builders, you'll create your contact, survey, or application forms in seconds. Let's see how they stack up!
Contact Form 7
This is arguably the most popular and used open-source form builder. It is a WordPress plugin that allows for seamless customization. For example, you can change styles and content. with over 5 million downloads, it supports 64 languages.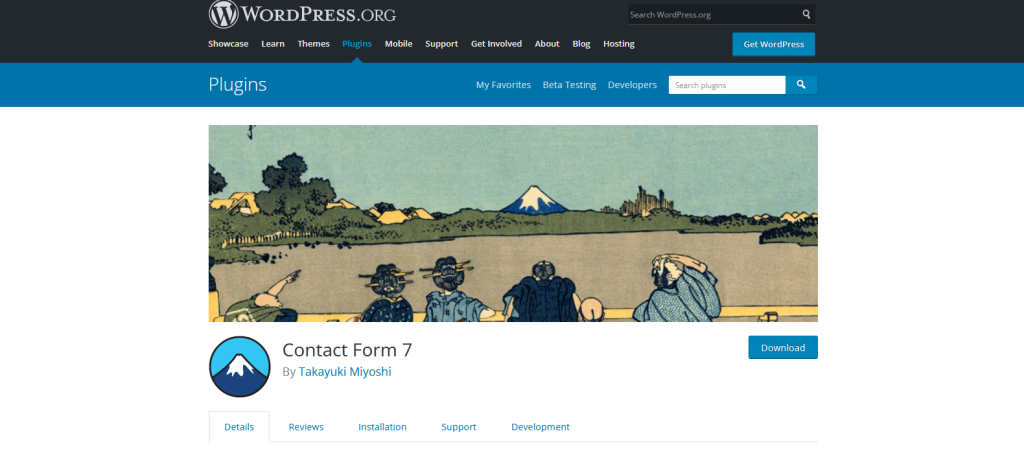 Features
Multilingual
Regular updates
Customizable
Free
Form Builder CP
Form Builder CP is a WordPress plugin that enables the creation of forms. With it, you can customize your emails, and validation, and captcha for improved security. You can create forms such as contacts and booking.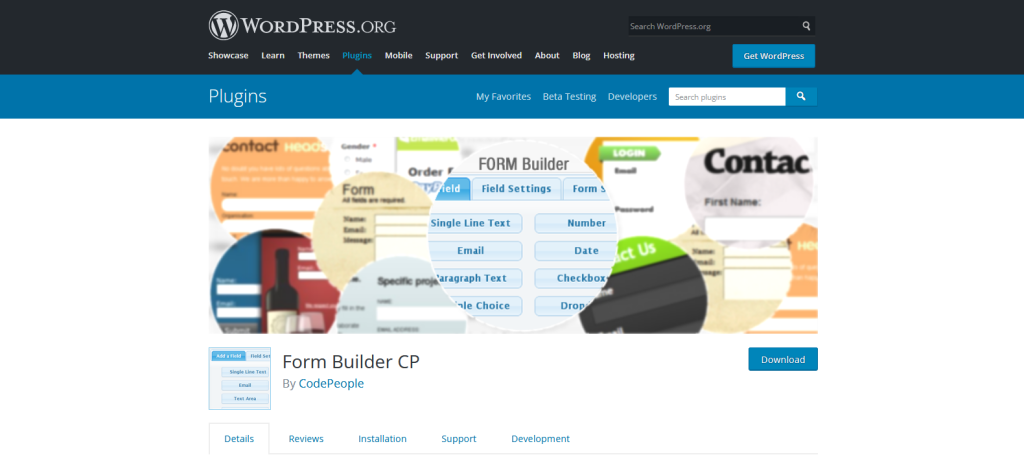 Features
Image verification
Fast loading speed
Highly customizable
Easy to use
Form Tools
Unlike contact form 7 that comes as a WP plugin, form tools can be used on HTML websites. You can create as many user account as you need. And with 50 supported languages, you can customize it for specific areas.

Features
Custom fields
Report builder
Visualization of data
Form builder
QSM
QSM is more than a form builder since it also enables you to create surveys. Used a form builder, you get all the necessary elements such as submit buttons, text area, input, and more. You can use it with email services such as Mailchimp for improved automation.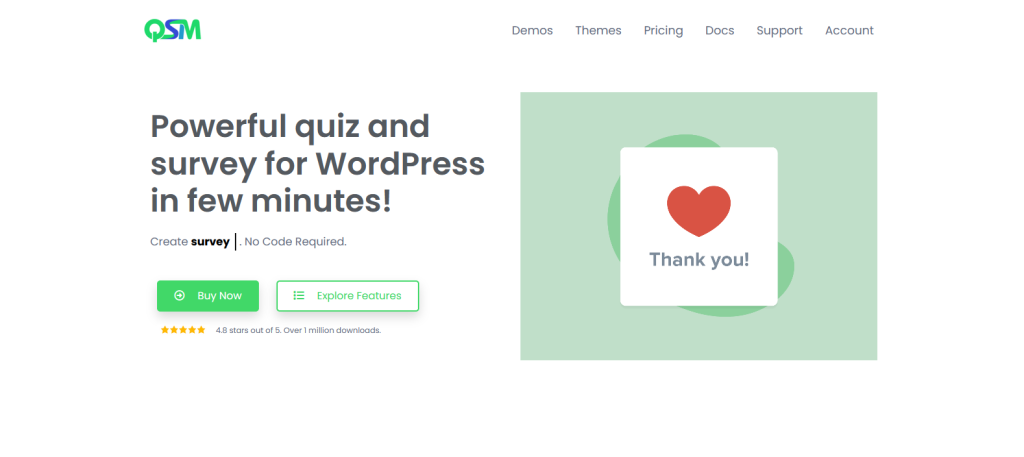 Features
Ideal for marketing
Results exporting
Import and export option
Easy to configure
Maian Survey
Based on PHP, this open-source form builder enables you to create stunning and functional forms. You can remove the copyright link by making a small donation.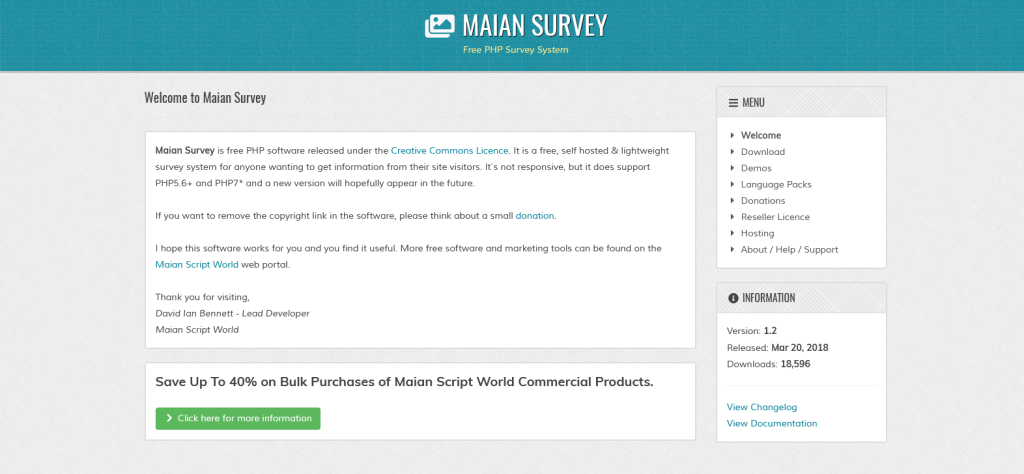 Features
Free to download and use
Minimal user interface
Compatible with HTML and WordPress sites
Form.io
Form.io is among the most secure open-source form builders on the market. And this is the reason why behemoth companies use it. You can integrate it with APIs for better performance. You can also create survey forms with it.

Features
Secure
API management
Private and on-premise deployments
Drag and drop
Orbeon Forms
If you want to create forms for companies that deal with large data sets, then Orbeon Forms is the perfect fit. It handles complex form submissions, which are common with institutions and government agencies. Thanks to its top-notch security, it is a favorite among sensitive industries such as banking.

Features
Very secure
Stable code
Complex data computation
A rather complex user interface
OhMyForm
Want to create beautiful forms? Well, why not use OhMyForm open source form builder. You can use the form for surveys, market research, and more. With an easy-to-understand form-building process, you can create your forms in seconds.
Features
Stunning user interface
Data analyzation
Reporting
Free
Regular updates
Webiny
This is yet another form builder that will allow you to deploy functional forms on the web. It is built with ReactjS, Node.js, and GraphQL. It is therefore a perfect choice if you want serverless solutions. With it, you are sure of fast loading speed.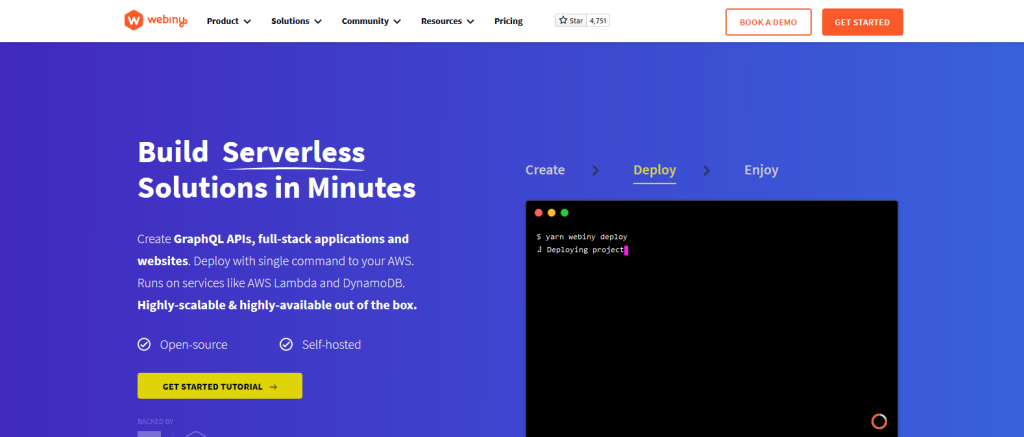 Features
Drag and drop
Data management
Easy to use
API integration
Budibase
The open-source form builder gives you features such as automation workflow and database out of the box. You can use it with external sources such as Airtable, MongoDB, and more. It is also compatible with Rest API.
Features
Easy data management
Smooth automation
Easily extendible
Fast loading speed
Free
Kinto form builder
This form builder is built with React so you can expect responsiveness and smooth functionality. However, it is not ideal for novice programmers or web developers. It has a steep learning curve but once you get the hang of it, you'll create stunning forms.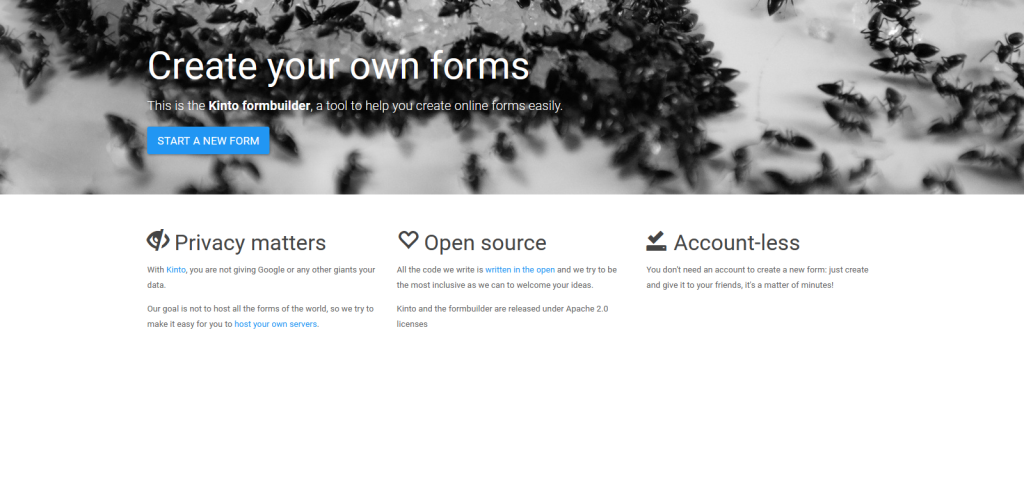 Features
Secure
Top-notch privacy
Free and open source
No need for an account
Alpaca
Alpaca is based on HTML5 providing you with an easy way to create forms for your applications and websites. It affords you a bare-bones template allowing you to tweak it as needed. While it needs you to code, you'll enjoy its rich documentation.
Features
Ideal for web developers
Simple interface
Customizable
Free to use
WeForms
This is a WordPress form plugin that affords you features you can find in most premium form builders. It is a favorite for many thanks to the stable code and premium features.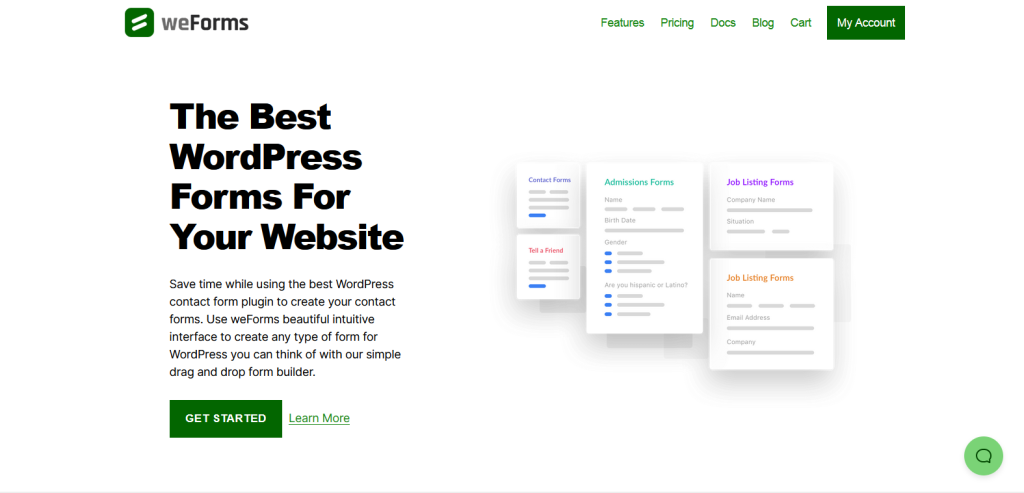 Features
Easy to use
Fast loading speed
Customizable
Data analysis and reporting
Powr
Powr is more than a form builder. It allows you to create countdown timers, social feed, and media galleries.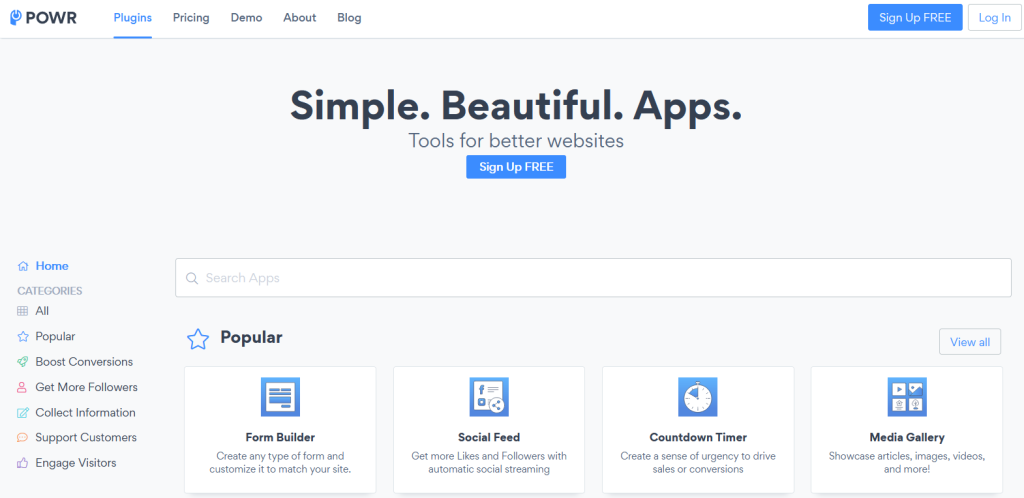 Features
Easy to customize elements
Data reporting
Helps track traffic to your site
You can add images and videos to your form
Survey Anyplace
This is an open-source form builder and survey-creating tool. It is especially ideal for creating mobile surveys on the fly. With it, you can add visual elements to your forms.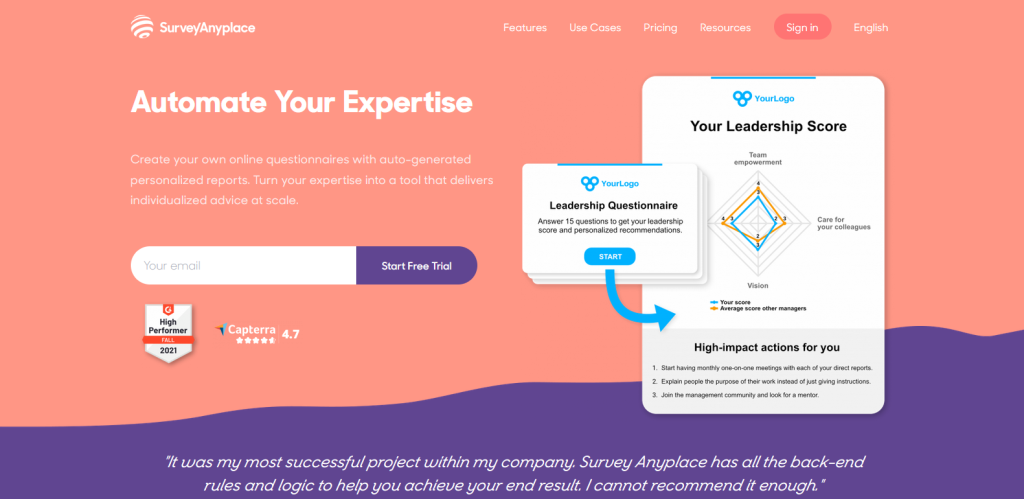 Features
Easy to use
Modern and stunning design
Integrates with third-party APIs
Easy data management
Device Magic
It is a form builder that can be used on mobile and desktop applications. In fact, you can collect data while still offline.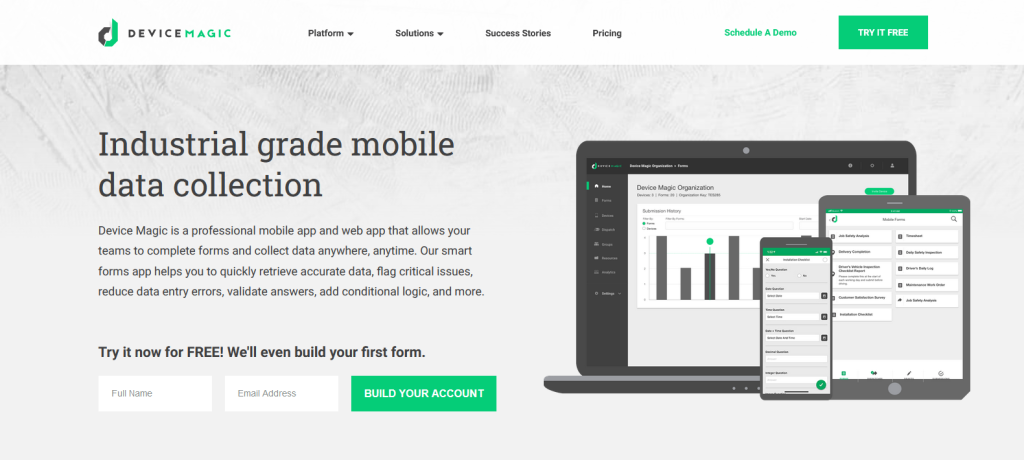 Features
Offline mode
Fast data loading sped
Full control over data
Customizable
Jotform
Jotform is an open-source builder that comes in free and premium packages. Both allow you to create stellar forms. As you'd expect, the free version is limited.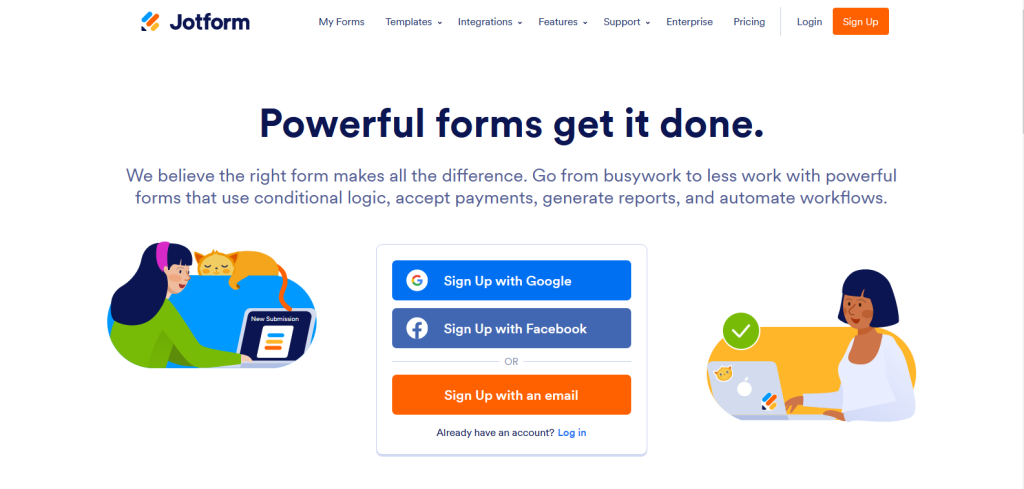 Features
Free and paid packages
Modern and stylish designs
Intuitive email interface
Typeform
With Typeform, you can create appealing forms that will have your prospects respond to your surveys. You can create quizzes, forms, and surveys.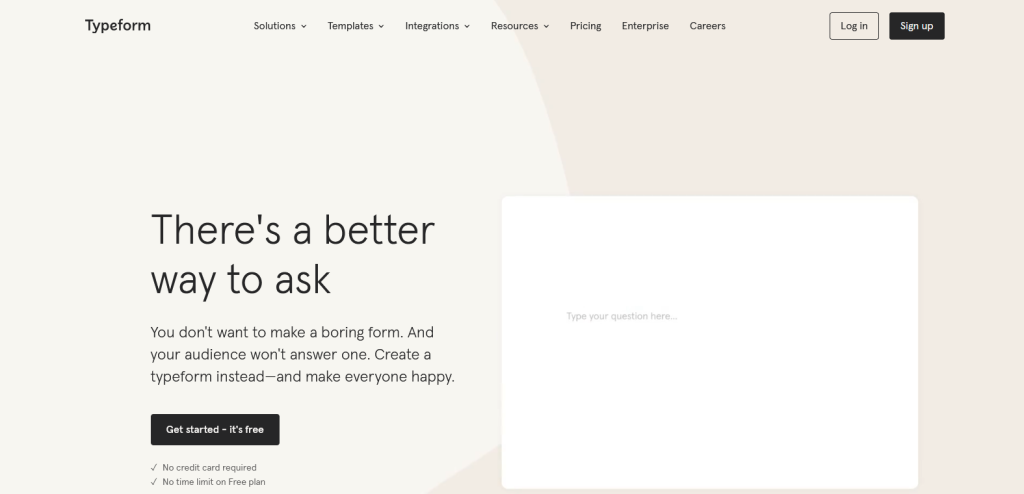 Features
Stunning form design
Customizable
Data collection and reporting
Free
Zoho Form builder
This online form builder allows you to share your forms online so you can reach a wide audience.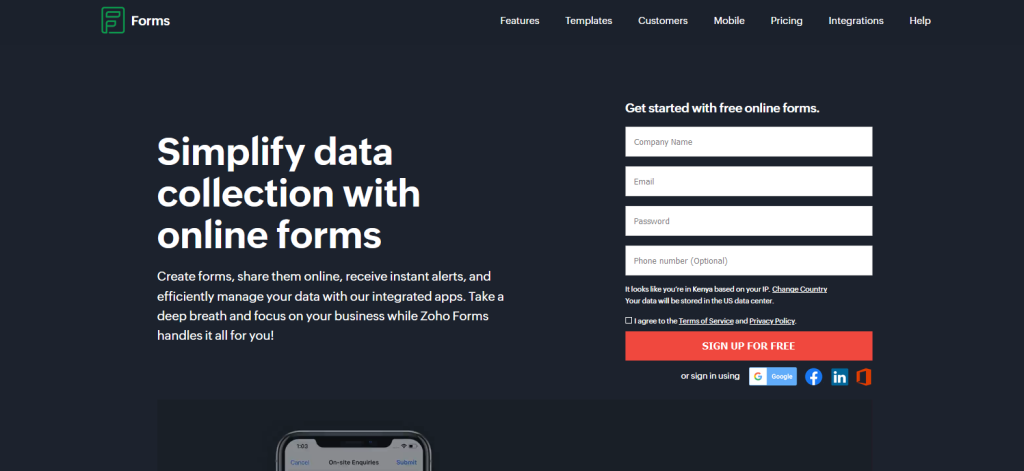 Features
Stable code
Data collection
Instant notifications
Data optimization
Wufoo
Finally, we have this online form builder that is easy to use. You can make various forms such as surveys, applications, contact, and more.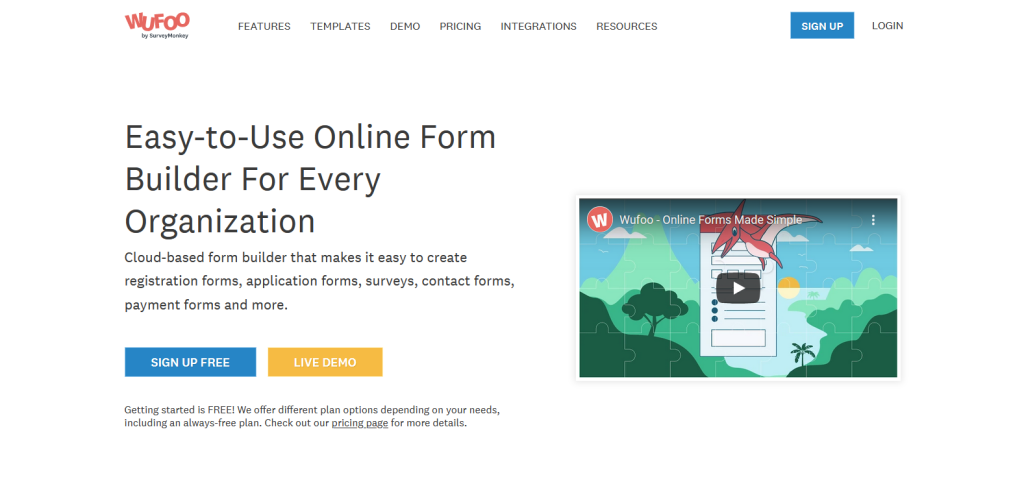 Features
Easy-to-use
Customizable
Large community
Final verdict
If you want to create stunning forms, you can use any of the above top 20 open source form builders. Some come in free and paid versions. Whichever the case, you can expect unmatched customization.